"Not really any reason - I will check the prices. Didn't even think about it because dealer prices are usually insane."
check online Toyota prices, usually far cheaper than at the parts counter, here are a few examples:
Shop wholesale-priced OEM Toyota FJ Cruiser Coil Springs at ToyotaPartsDeal.com. All fit 2007-2014 Toyota FJ Cruiser and more.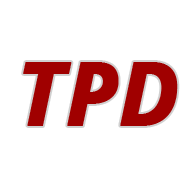 www.toyotapartsdeal.com
Coil Spring (Right, Front). Suspension, Make, Springs. 2007 Toyota FJ Cruiser. Genuine Toyota Part - 4813135561 (48131-35561, 4813135560)
Note that for your online search the spring is different 2WD vs. 4WD (you didn't specify which you have):
4WD Fr
48131-35541 (RH)
48131-35551 (LH)
2WD Fr
48131-35561 (RH)
48131-35571 (LH)
Norm