Discussion Starter
·
#1
·
A couple weeks ago Montana and I had a pretty fun run with 3 Jeeps. First up was "Karl". He has a stock Jeep that actually ran pretty well.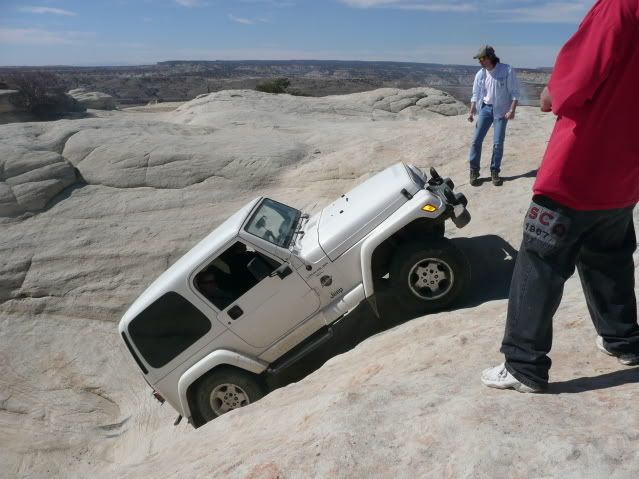 Next up was "Bob". He has an older Jeep heavily moded. Huge lift, 39.5 Irocks, locked, V8, the works.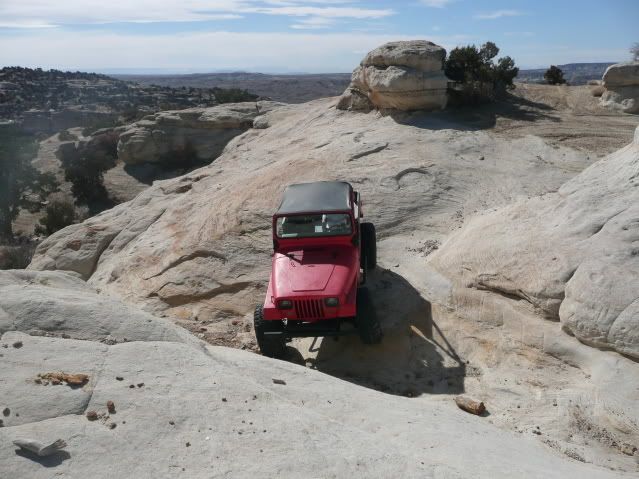 Last was "Joe". We had never met "Joe". He is a Jeep mechanic at the local Jeep dealership. He is a buddy of "Karl's" and really looks down on anything but Jeeps. You know the type.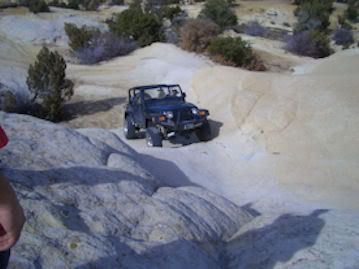 Well we go out to a little playground and run some obstacles. Montana drives while I spot. For those of you who do not know Montana he's my 12 year old son. He is also a seasoned driver having driven Moab, Ouray, and here in Farmington. All the wives and girlfriends thought he was cute and the guys didn't know what to think.
"Karl" ran the obstacles well and did a great job. "Bob" got overly aggressive on one and snapped a rear drive shaft. It took us 10 minutes to disconnect and he was back on the road. "Joe" ran all the obstacles but with a tude. He wanted no spotter and was far beyond our skill level.
After our runs, Montana wanted to take everyone to a new spot we found earlier in the week. There is a trail called "Anasazi Refrigerator". We have run it before but we never ran the exit and for a good reason, it goes over a cliff. We wheeled out to it and parked on the top. Montana was ready to run so off we went.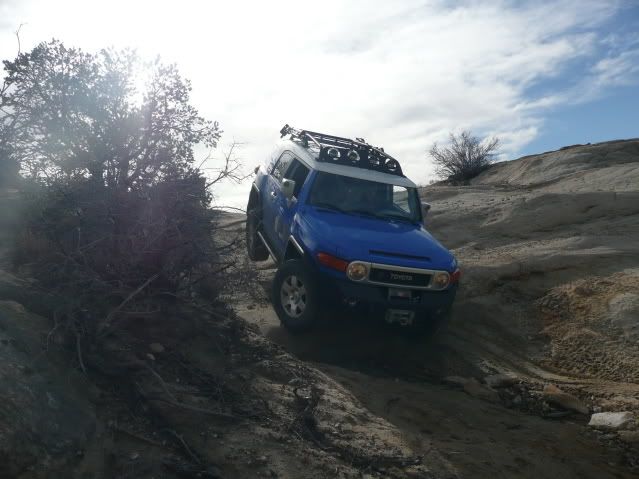 It's not very long but very steep and very off camber. Montana is very cool and calm. He may not hear me when I ask him to clean his room, but when I spot he listens and is all business.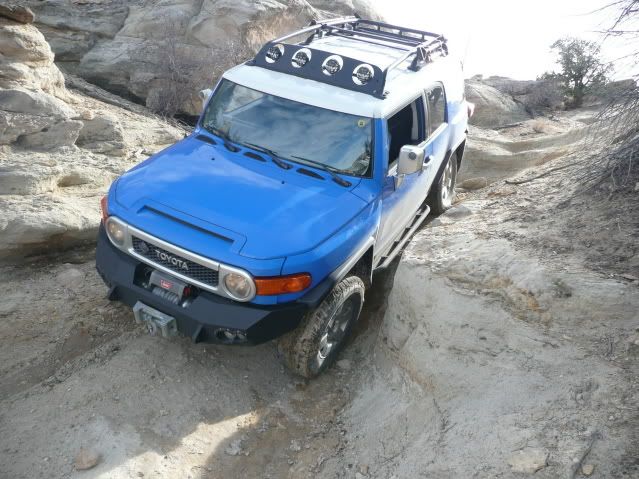 Not only is the trail steep but it is narrow between big rocks. It also has 4-5 steps that are about 3 ft a piece.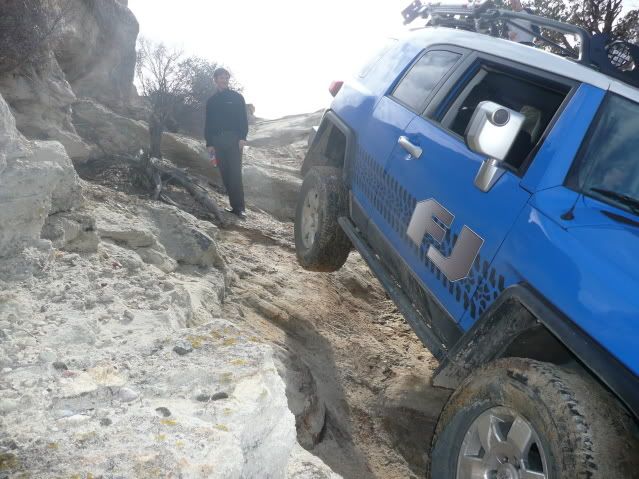 Montana took this picture so you could get an idea what it was like. Sorry it didn't come out better but he was kinda busy.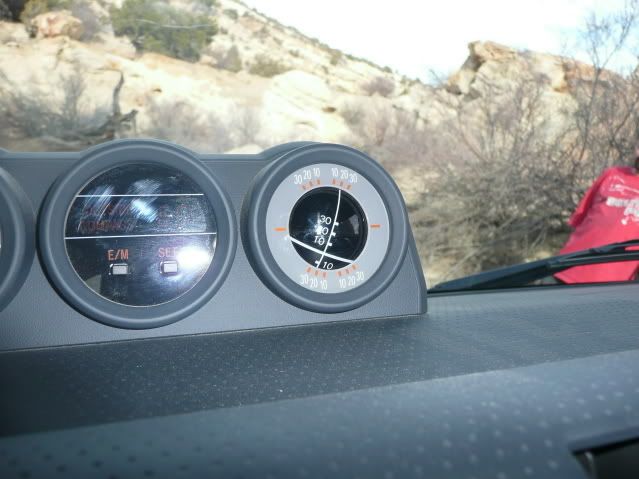 Here is Montana near the bottom. You can see some of the group on the top. They didn't even hike down.
Montana parked at the bottom and we all hiked back up. Montana asked who was next. They all shook they heads and drove home. "Karl's" rig would have been hard pressed. "Bob" said he would go with us again when the drive shaft was fixed, and I think he will. "Joe" was all show. He has an awesome rig but wouldn't run it. In just a few minutes Montana and I were standing there all alone. Montana said next time we better invite 4 Jeeps.
The moral of the story - Never be intimidated by a Jeep and watch out for certain 12 year olds.