Post em here. They'll all get merged here anyway
We were in the 10:30 group to take on Black Bear Pass. We had a great group with FJ's from dead stock to nicely equipped. Tim was our FJ Trail Team leader and did a great job of keeping us on track and having fun.
As I have in the past, I posted my pics on my Photobucket page under
FJSummit, Day 2
. Here is a few of the highlights of the pics...
Group meeting for trail etiquette and question/answer time with Tim...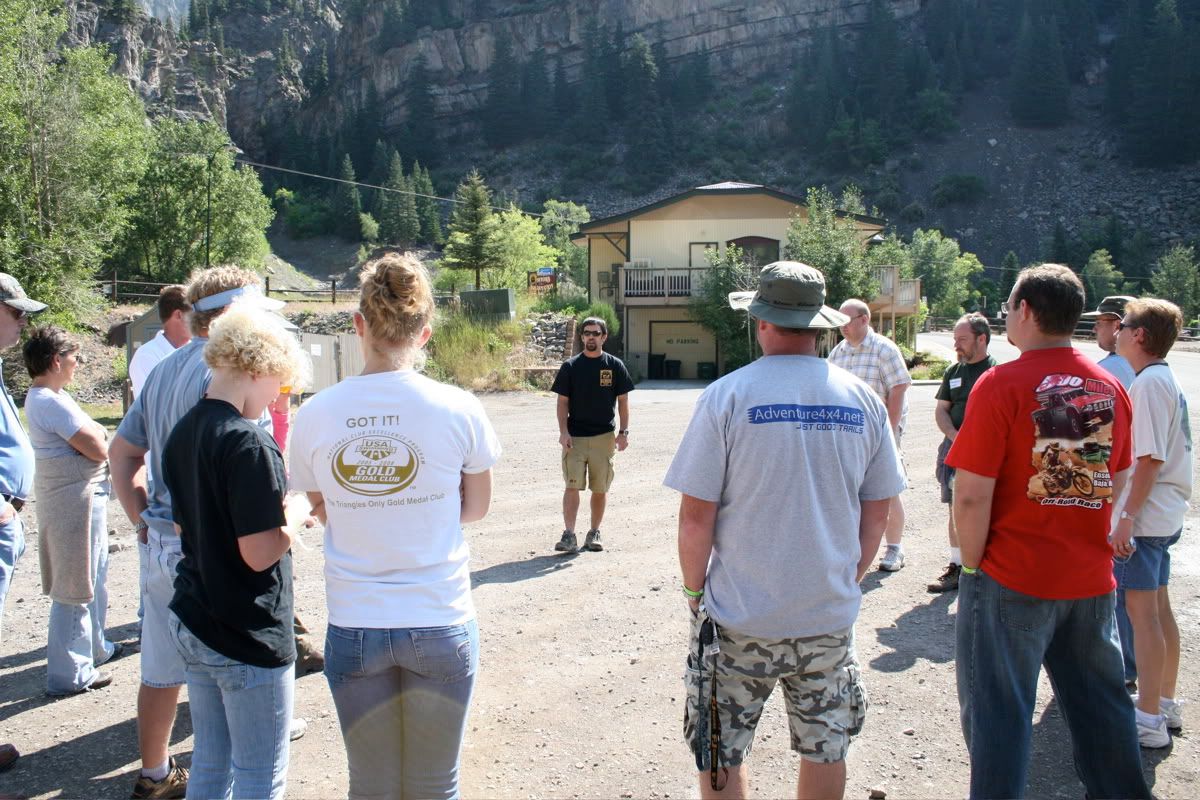 On the trail, heading up the first climb...
Looking ahead, seeing the 10:00 group headed by Jason Demello...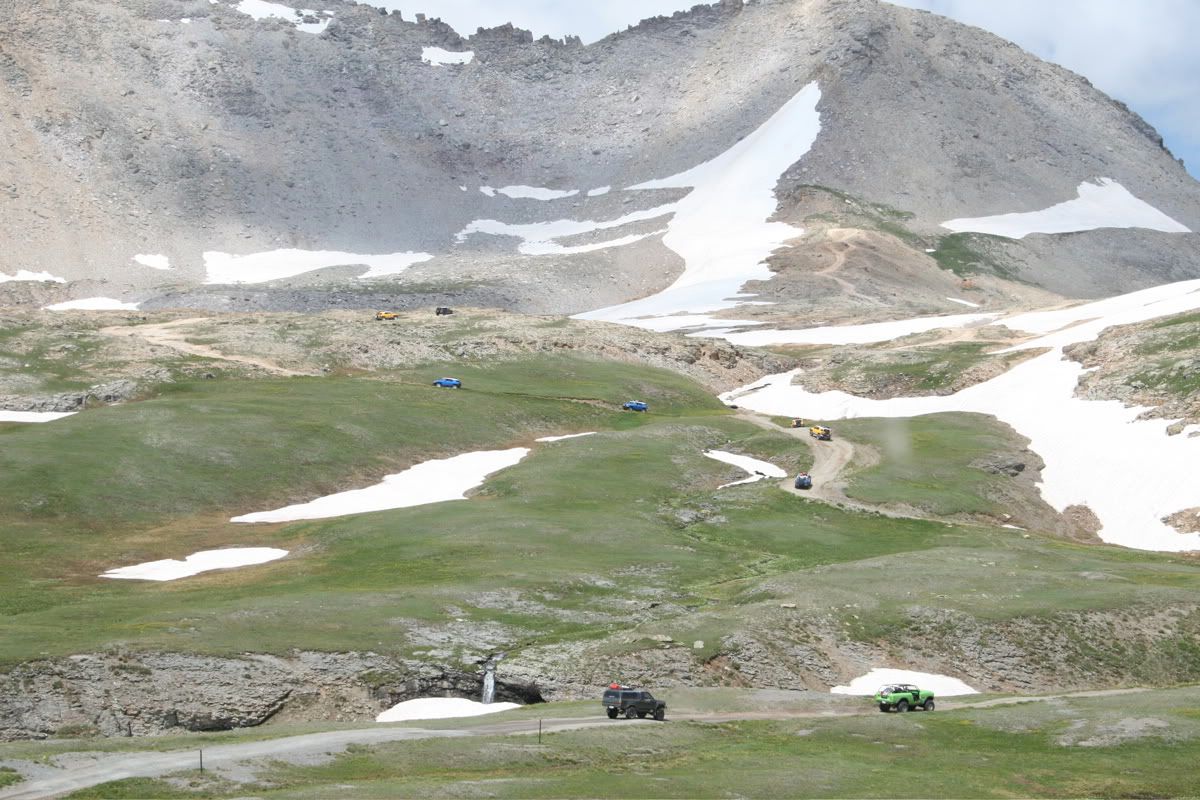 Obligatory pic of the summit sign...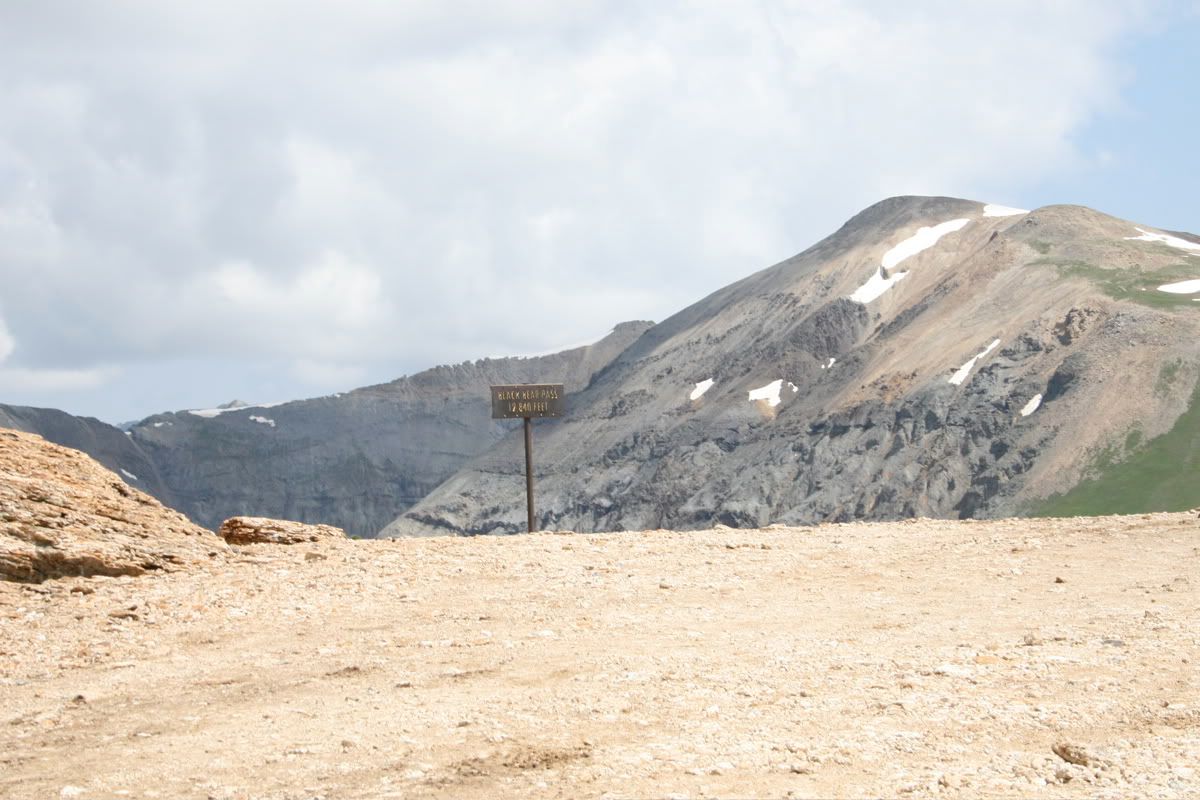 And the view from the summit...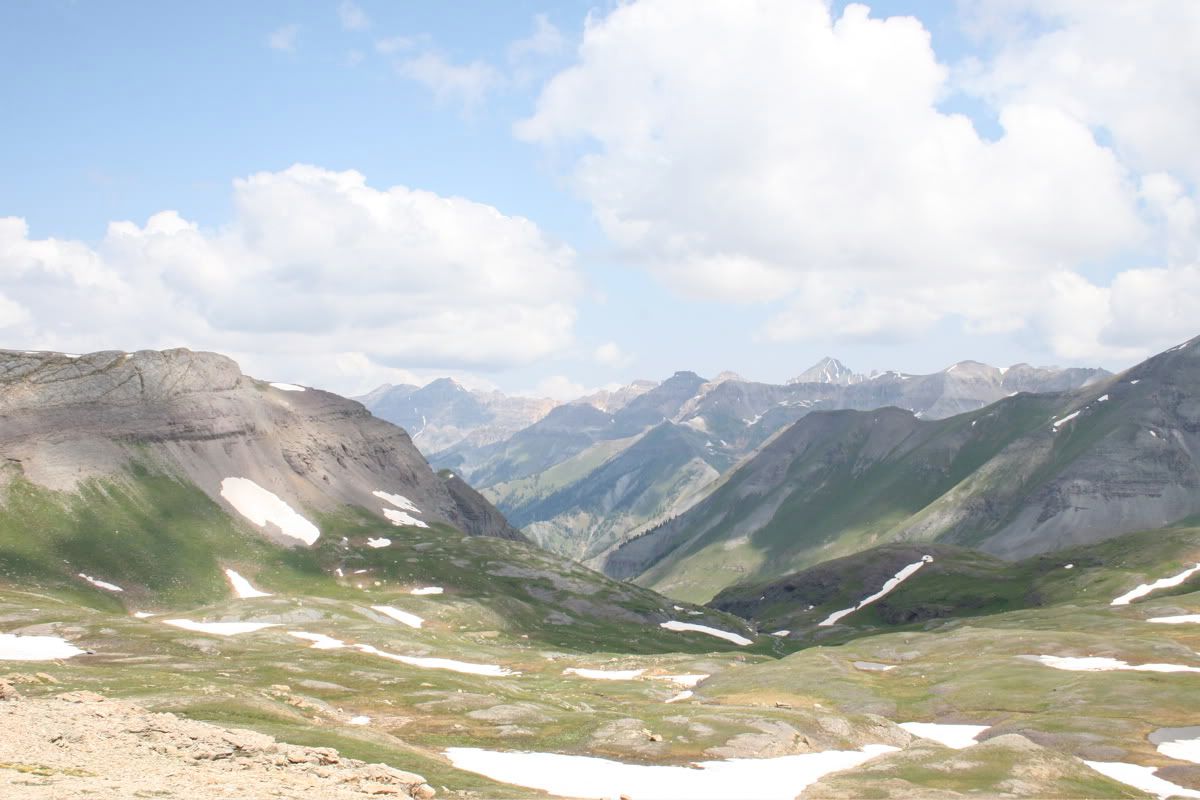 Interesting place for a speed limit sign...
Interesting wild life on this mountain...
Freshly plowed trail (yesterday)...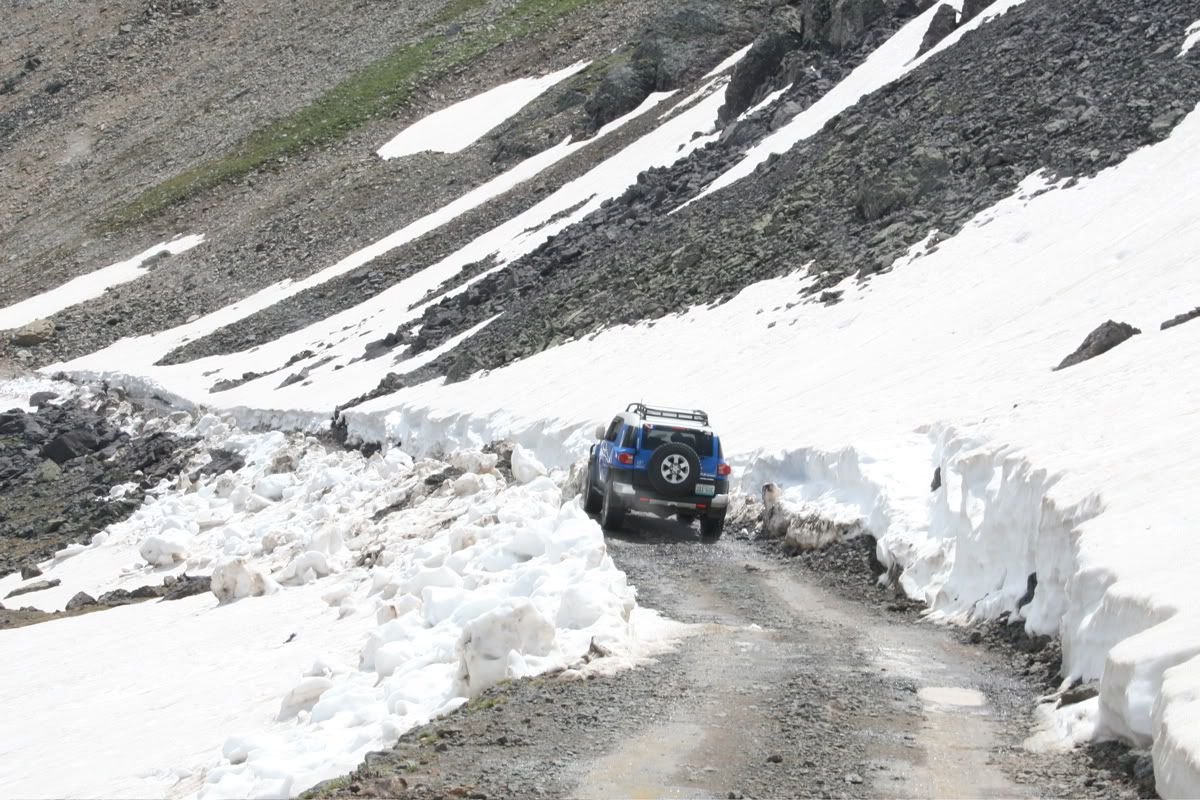 First view of Telluride...
All my girls in an Alpine Meadow (its Mom's Birthday, Friday the 13th on Black Bear, kind of scary)...
From the very top of the falls with Telluride in the background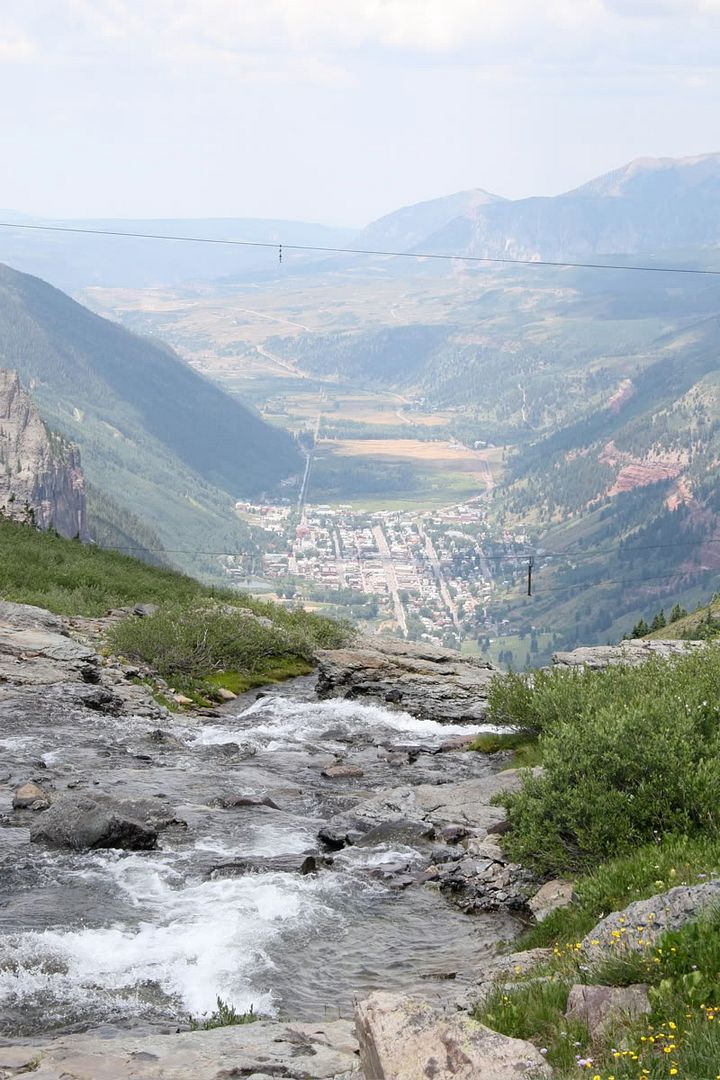 Nothing like lifting a wheel with a major drop off on your left...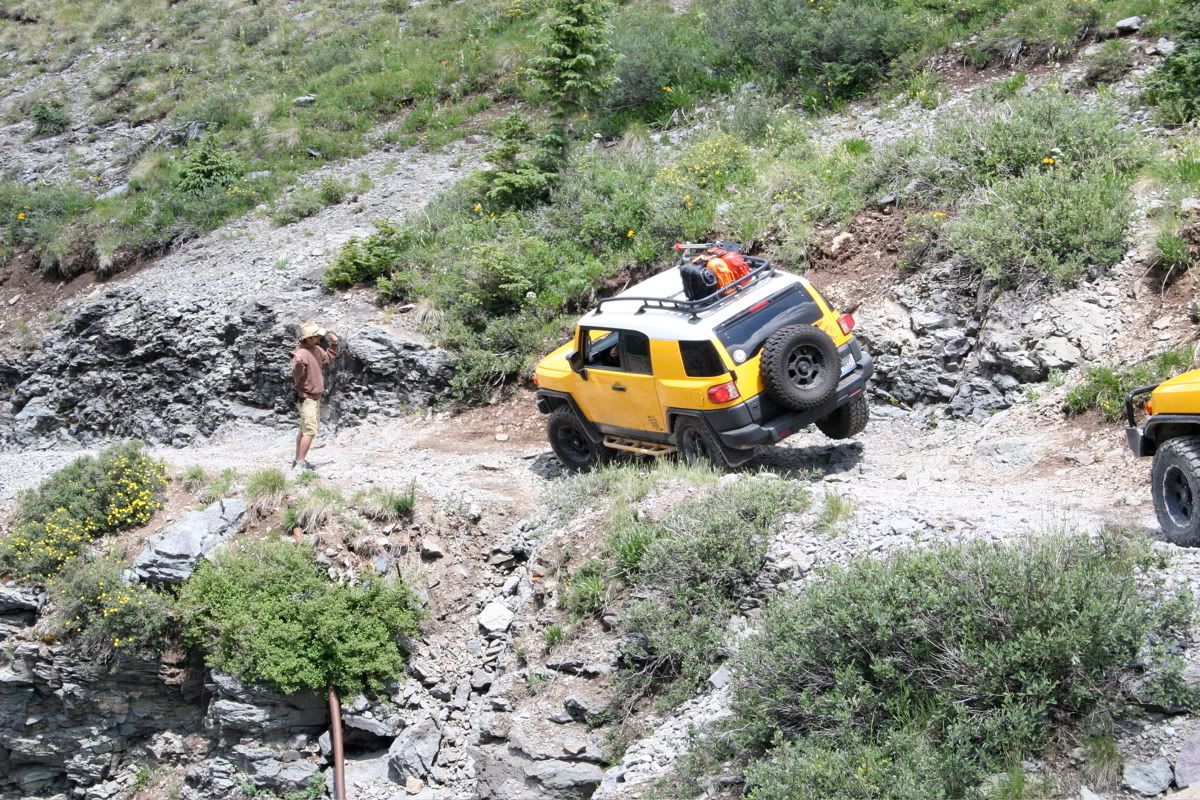 Group 1 below doing some trail repairs (torn tire) just under the top of the falls...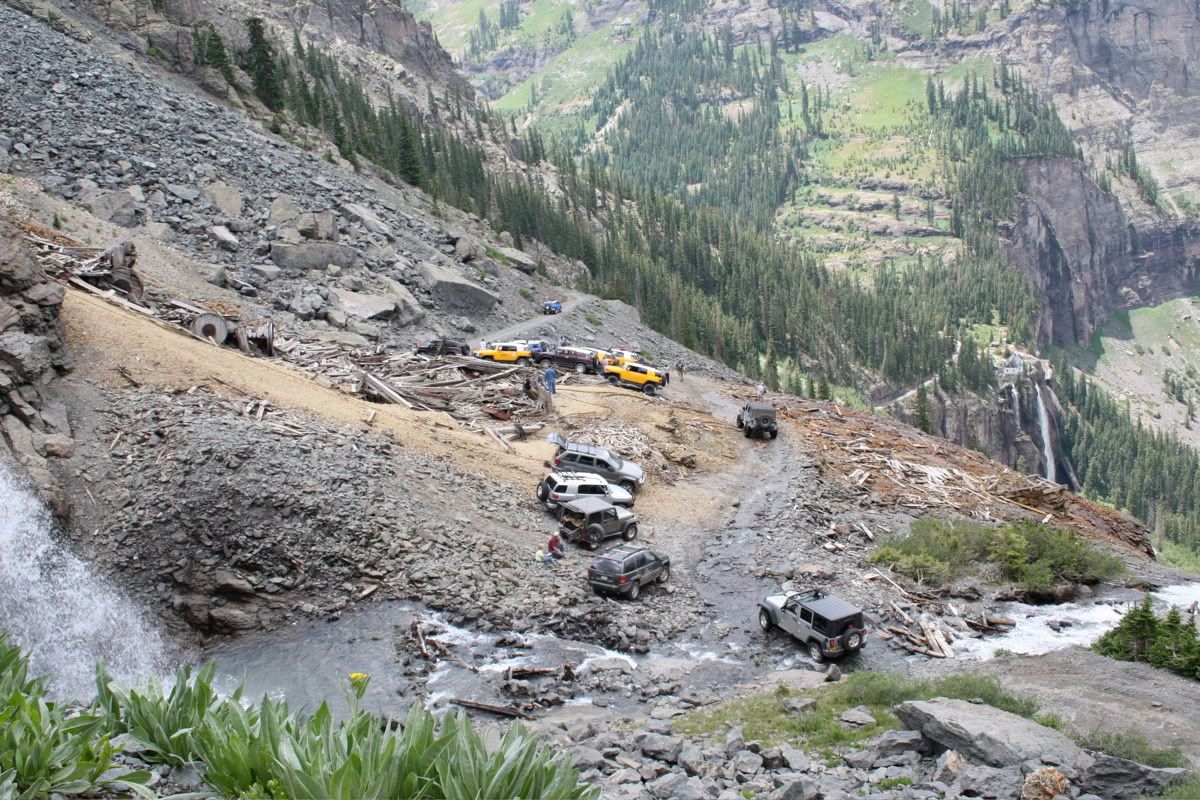 Man, even tailgaters at 12k feet...
View of the falls as we drive under it...
In the que for the first major switchback...
Coming into the switchback...
Setting up the turn in...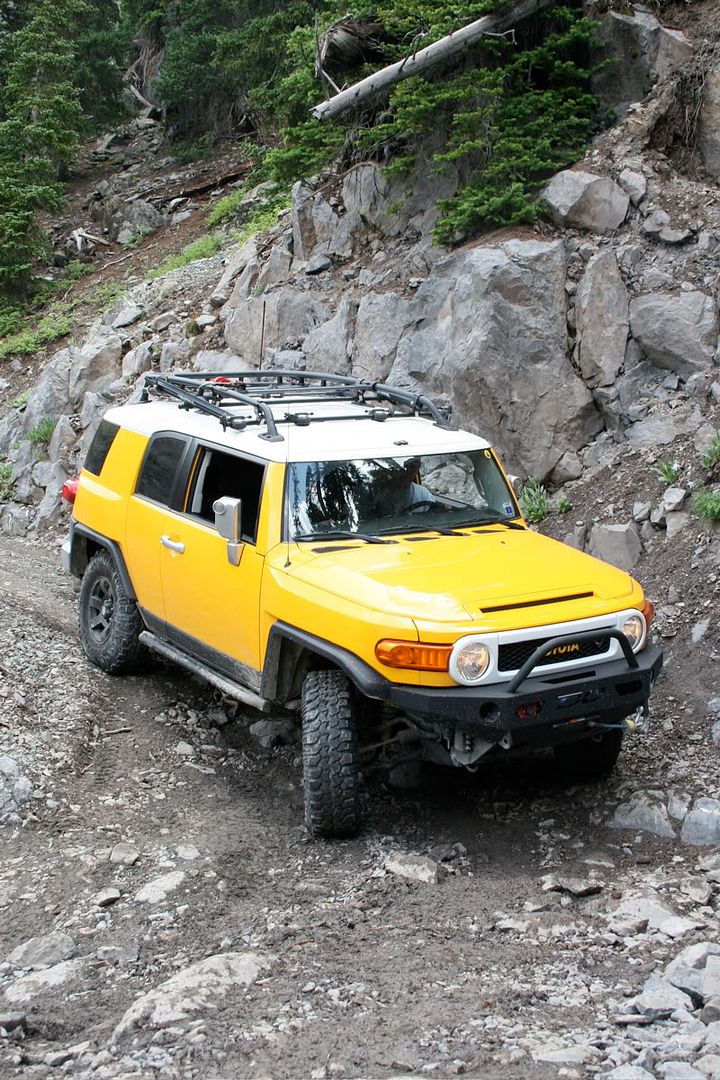 Should I stop now to back up?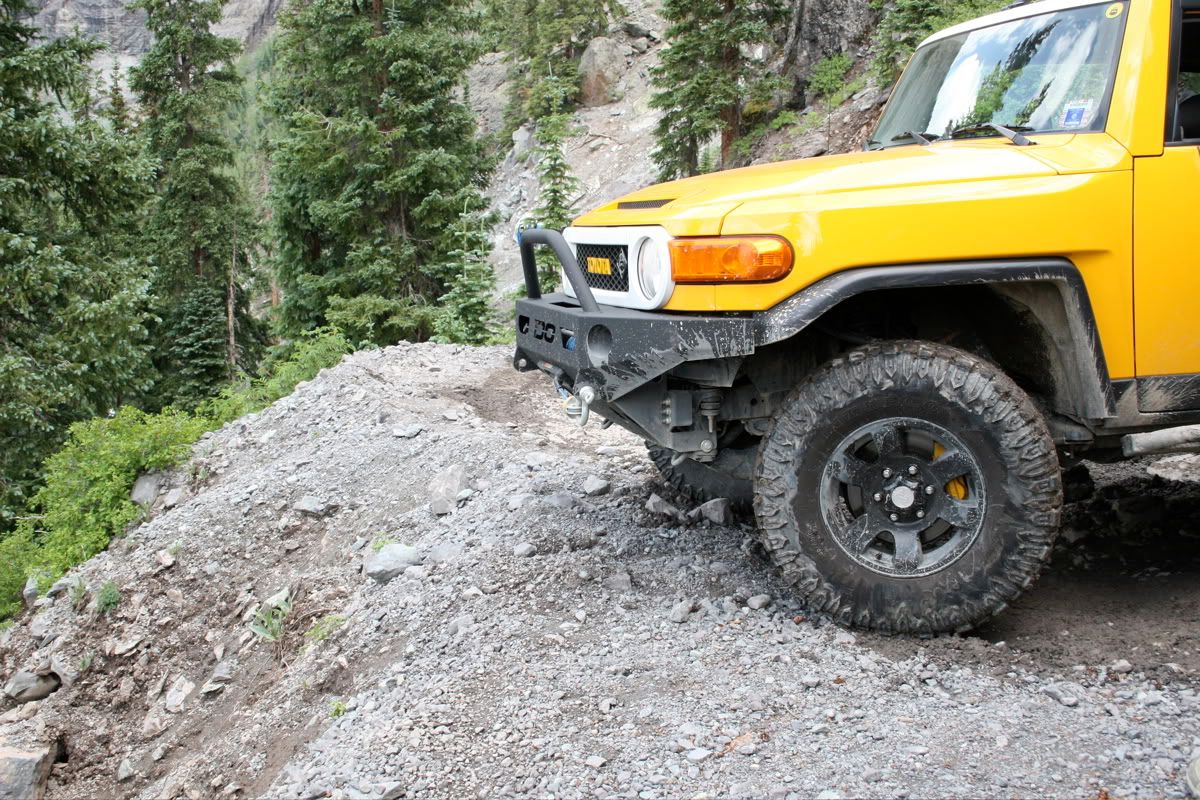 Turning through after a one point turn (who said the turning radius sucked)...
Checking my trail buddy behind to make sure they make it through switchback #2...
View of the pump house...
Another view of the pump house with the falls...
Finally, at the bottom of the falls (hey, we drove on top of that)...
Driving out, what a major rush, classic trail with unbelievable views...