2N17X
- is a romantically named trail in the
San Bernardino Mountains
, which connects at its northern end with highway 173, near highway 138, and just a few miles east of the I-15 freeway as it passes up and out of the Los Angeles basin. I'm not sure why it's 2N17X rather than just 2N17 - maybe the "X" is for
extreme
Seriously, it's not that extreme.
The trail is mainly along ridges, with beautiful views of the high desert, the mountains themselves (with a mix of brush and even pine forests), and Silverwood Lake. The photos and videos in this post were taken on an April 19, 2008 run that followed the
Southern California "Meet and Greet IV" event
. There are some more nice photos
here
and
in this post from a different run
. The photos and videos on this page are in chronological order.
The google map page showing the I-15, the 138, and the 173 is
here
. The trail is off the 173 just after it splits from the 138. The trail is shown in
this google map satellite image
heading south from the 173 at image top center.
Map of 2N17X indicated by yellow highlighting. The trail ends at the 2N33 (blue highlight):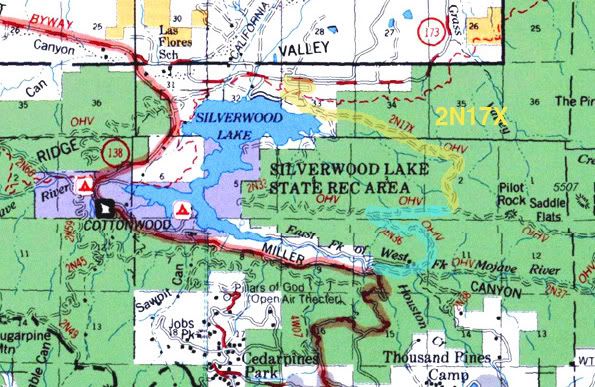 The trail head on the northern side starts from a right hand turn off the east-bound 173. The trail is hardtop for the first mile or so. This is our crew forming up and airing down:
The first significant obstacle is this hill climb, where the 2N17X splits from the lakeside 2N33 trail. If you keep hugging the lake, you're not on 2N17X anymore. The bottom of the first climb is the worst obstacle you see for a bit, but not the most difficult on the trail. Here photos and movies of us getting up this first climb: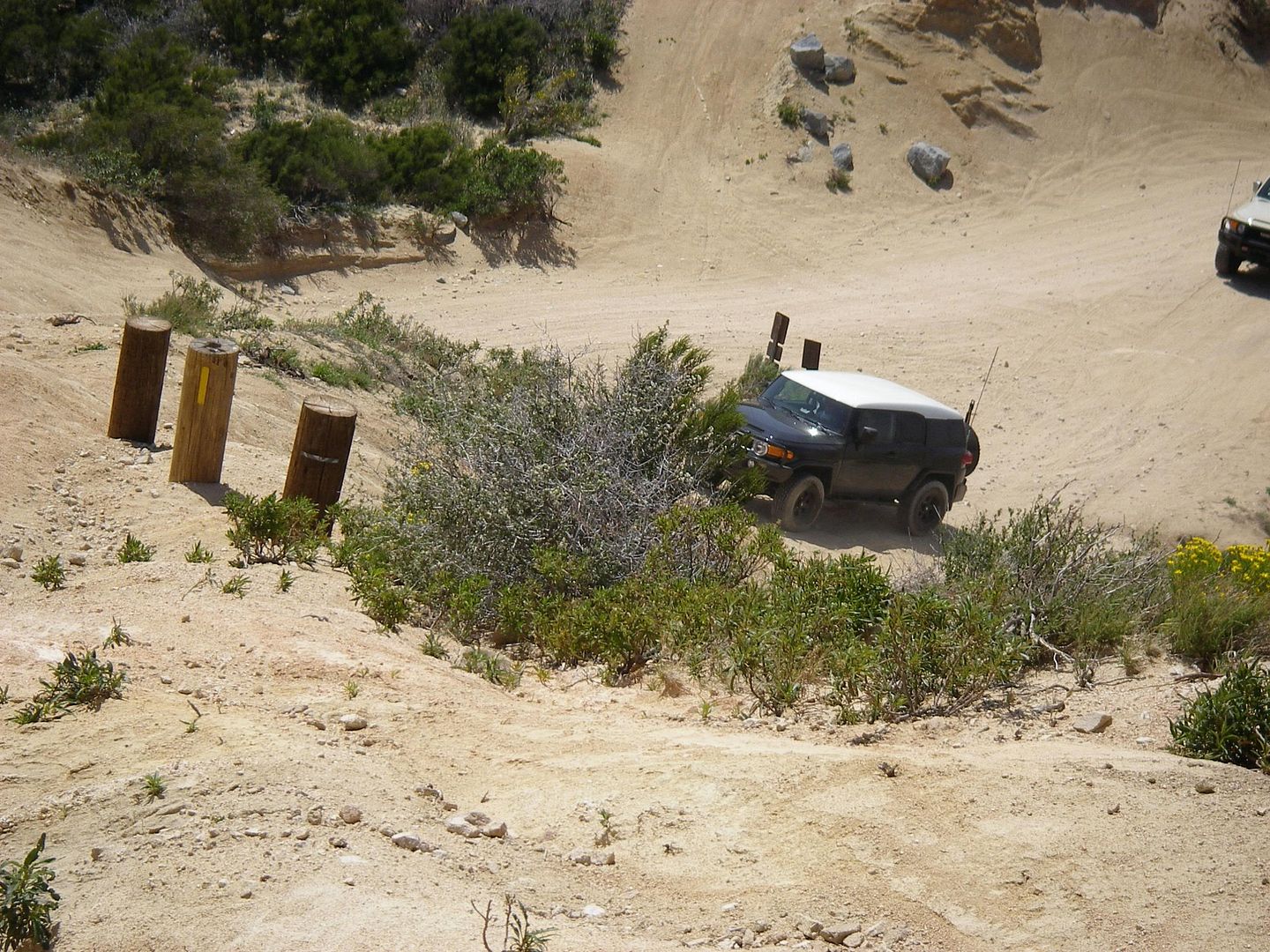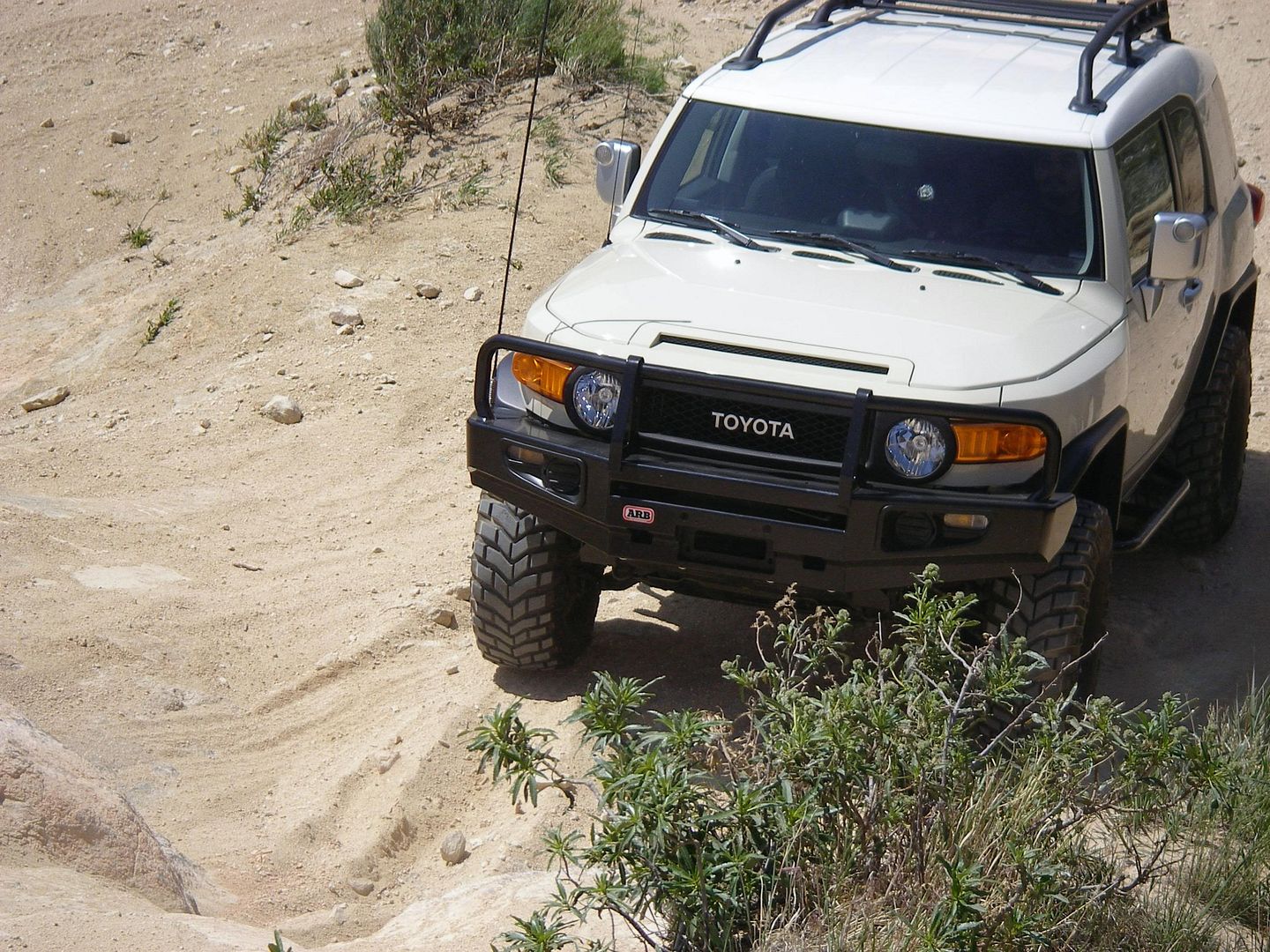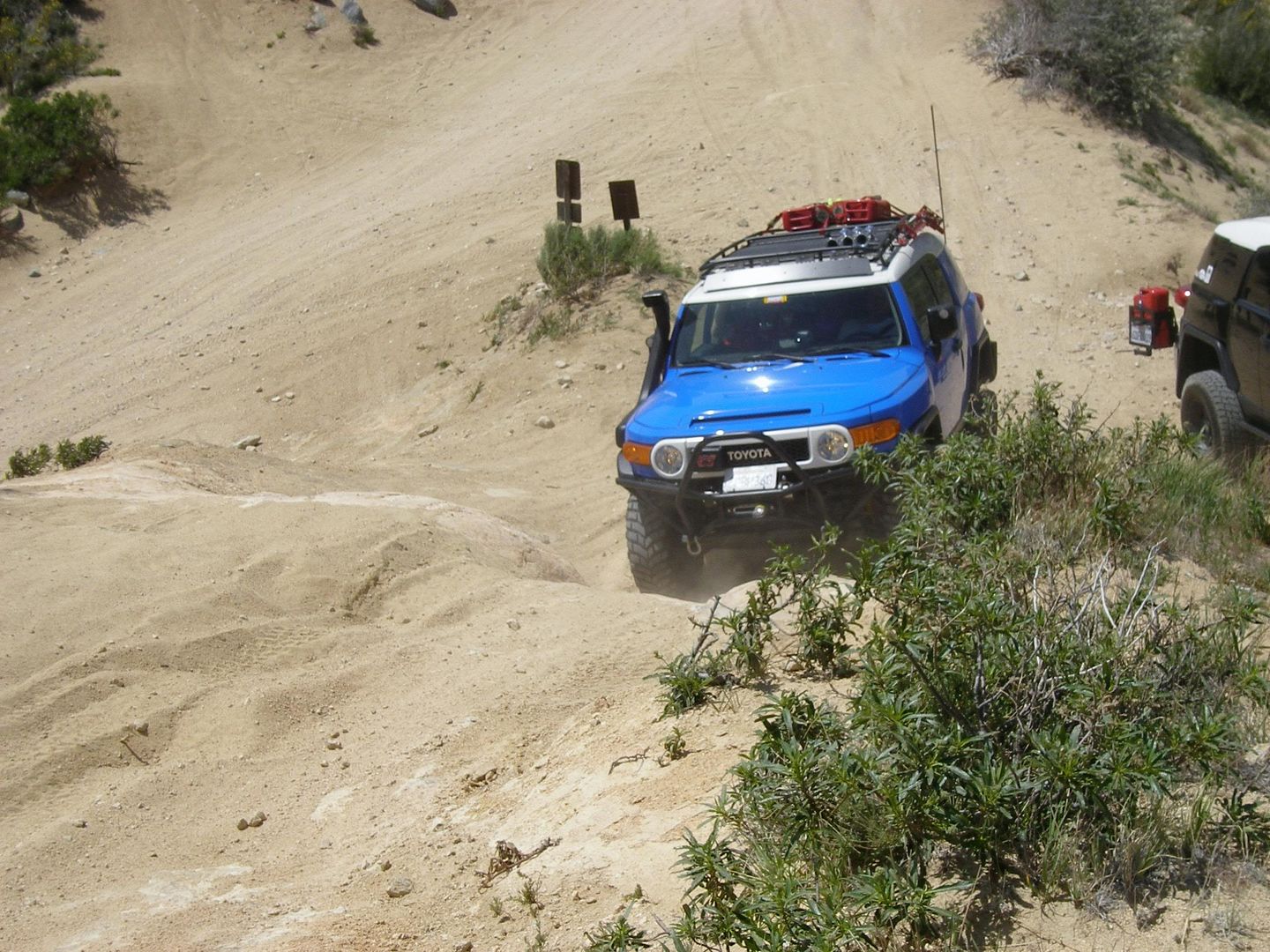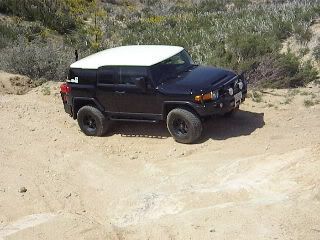 video1 - youtube
video1 - vimeo
video2 - vimeo
video3
video4
Alot of the trail is on ridge lines: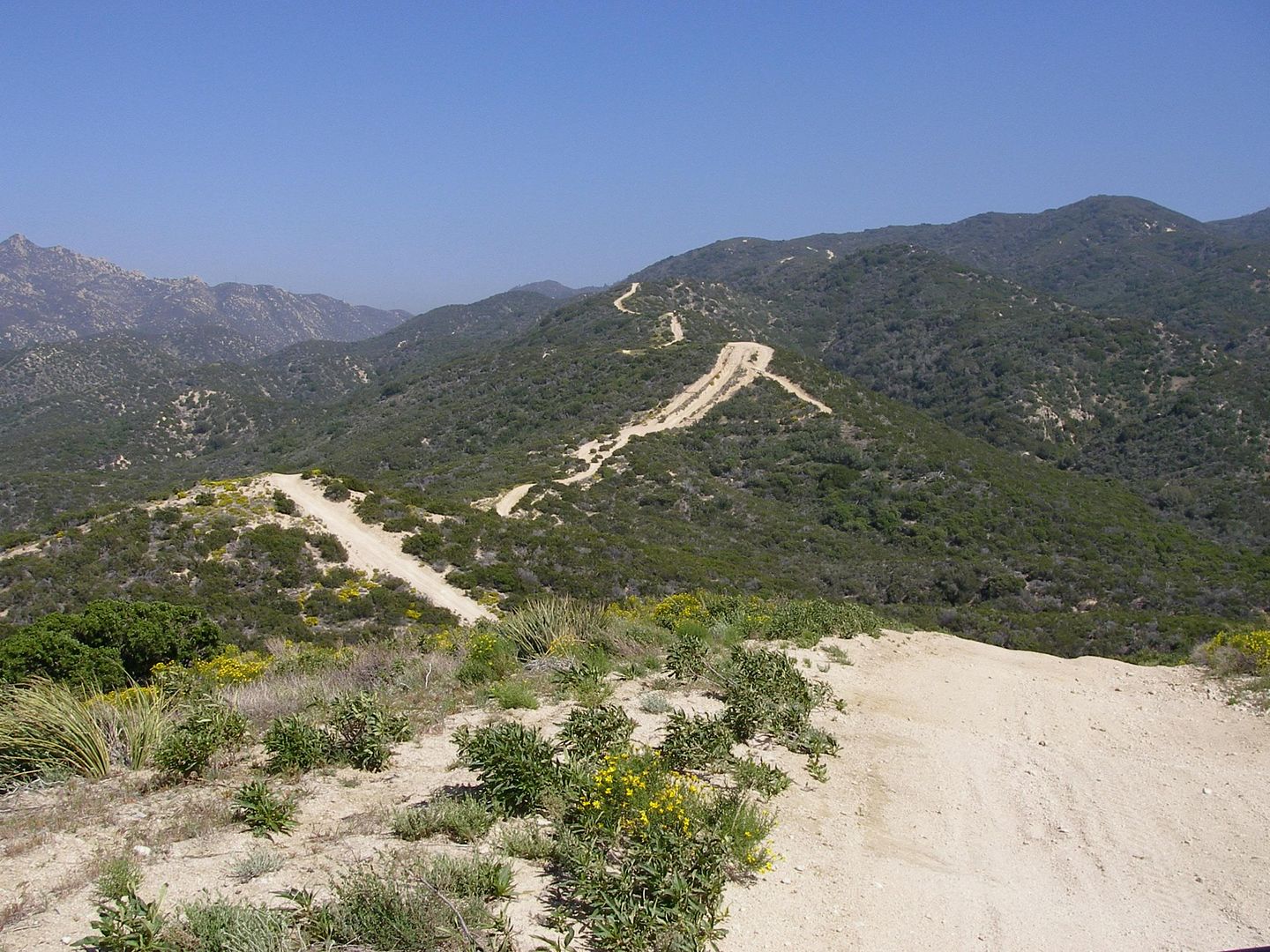 Nice photos of the view of the valley to the north from atop the first rise (photos from Bob Basinger):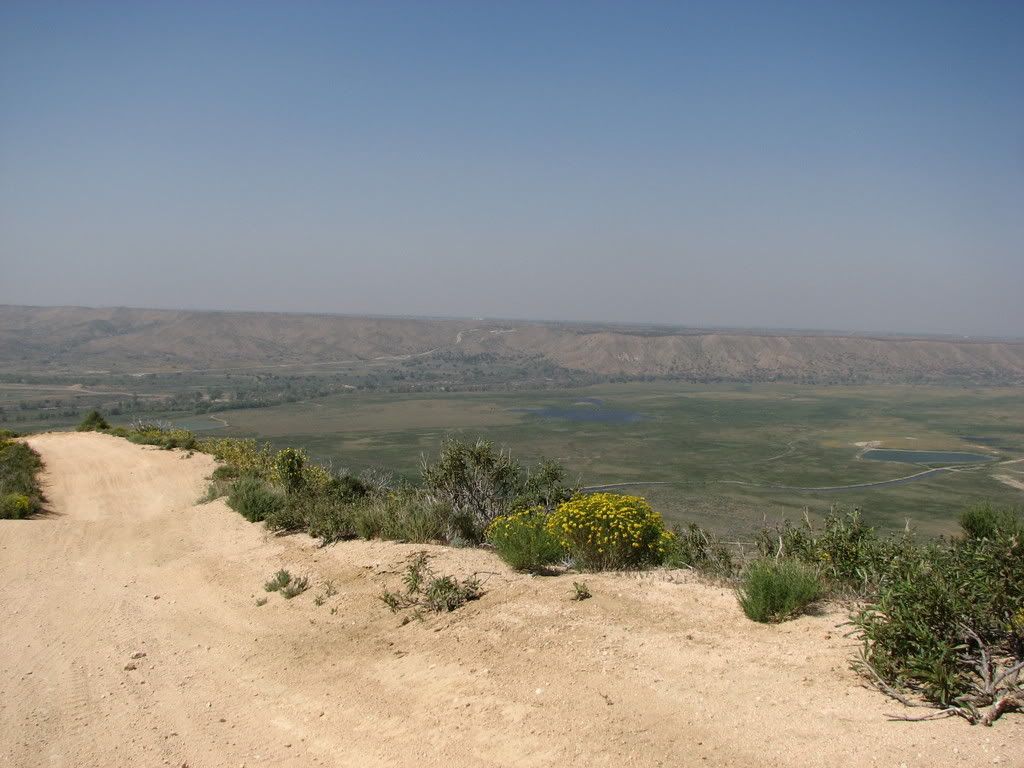 Then some nice winding trails through low brush: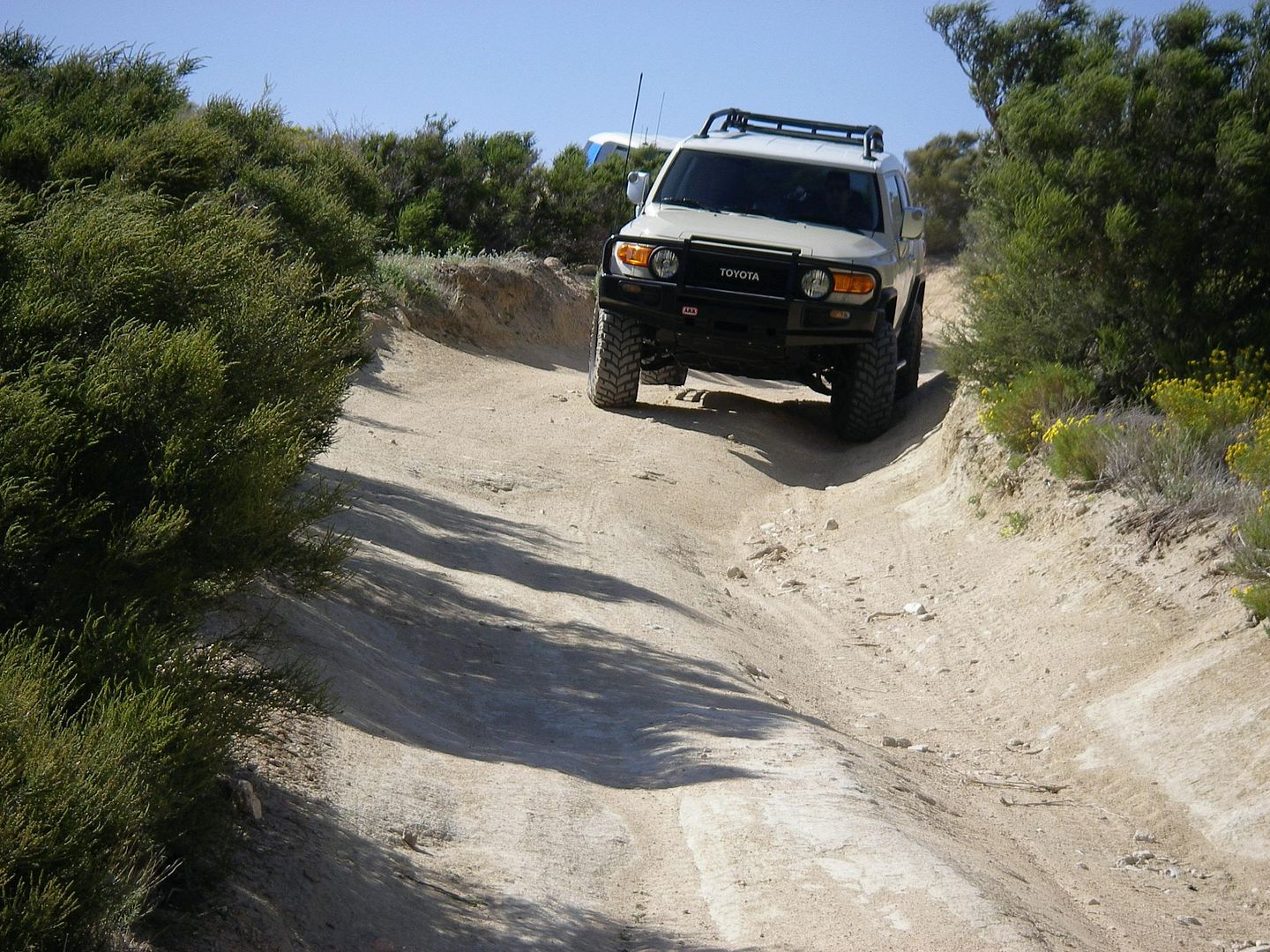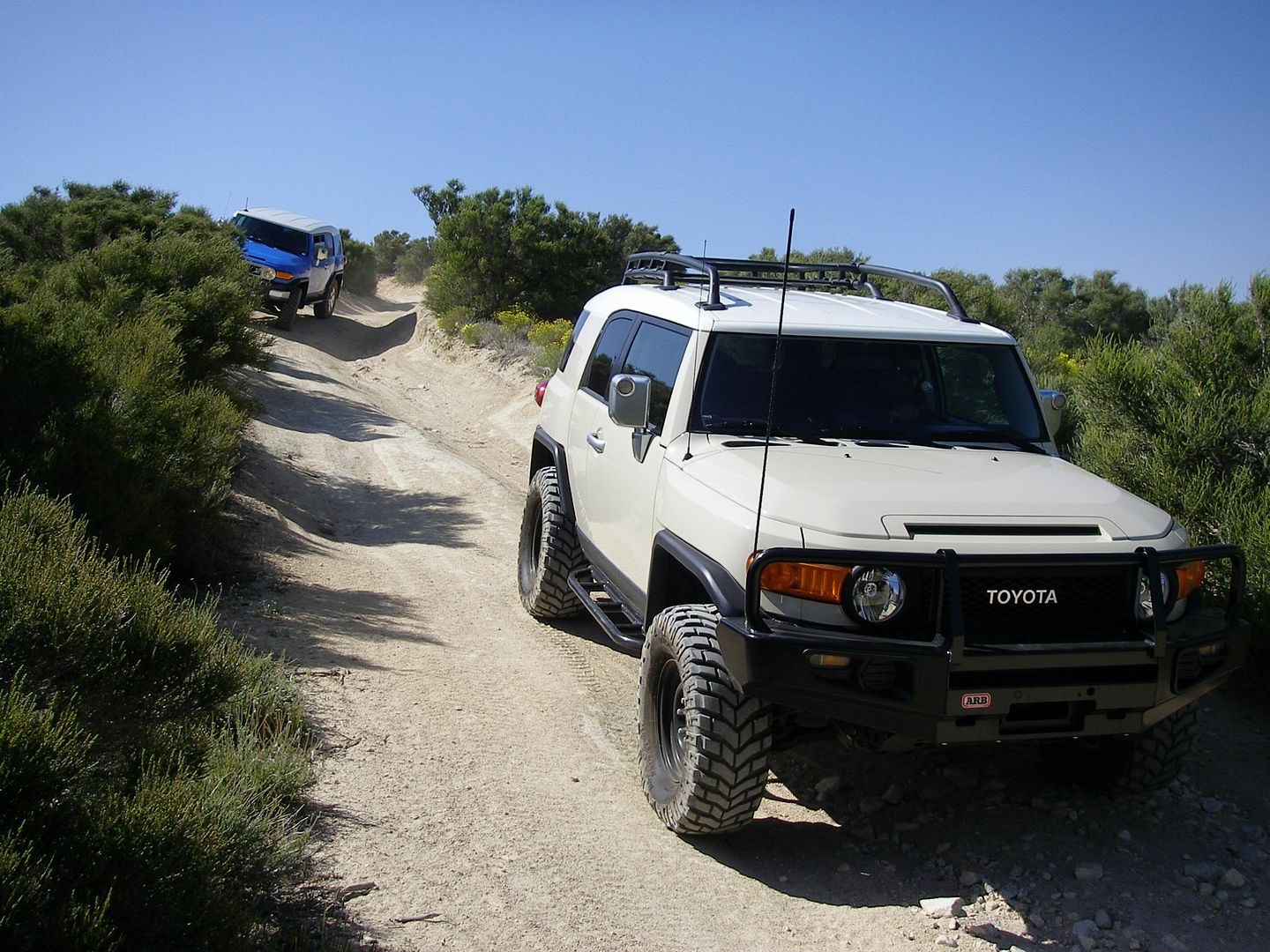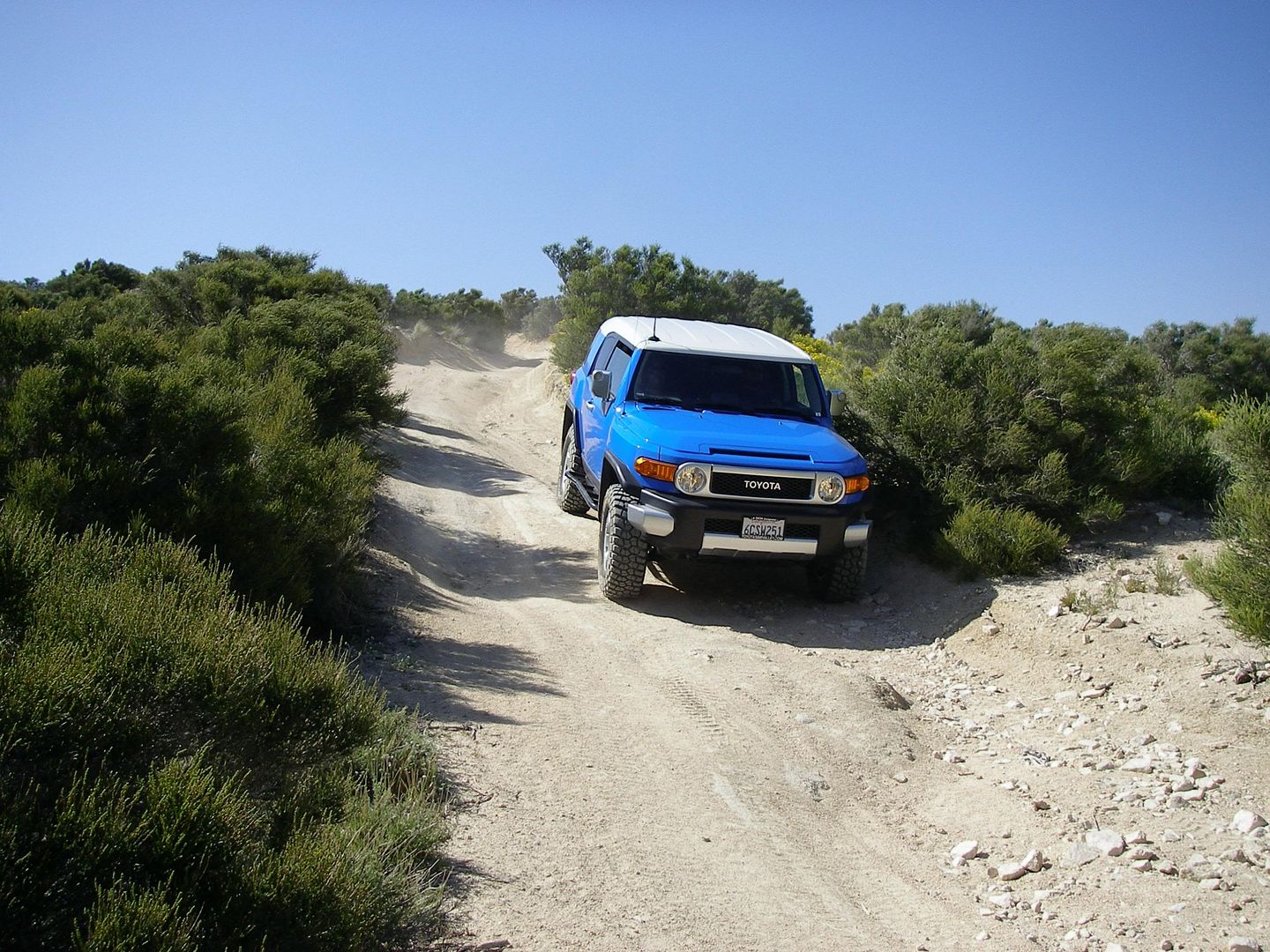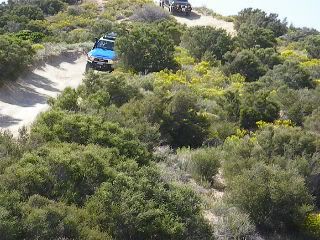 Video5 - vimeo