The 886 springs came in today as well as the Super Swamper LTB's.
They just got mounted and balanced at the 4x4 shop.
My plan was to remove the coil-overs last night. Got off work late (around 1 am, i work afternoon evenings). At about 4 am, after installing my new sirius antenna (thanks rockforbrains) i was trying to get that third bolt off the top of the coil over to remove them (you know, that hard to reach one), my wrench slipped, bang (at this point i am walking back and forth holding my left fingers saying, don't be broken, don't be broken). I look down, and my middle finger has a big gash, i decide i will finish it in the morning.
With the aide of my cousin, we pulled out the coilovers and then installed the 886 springs (thanks for the springs torasport)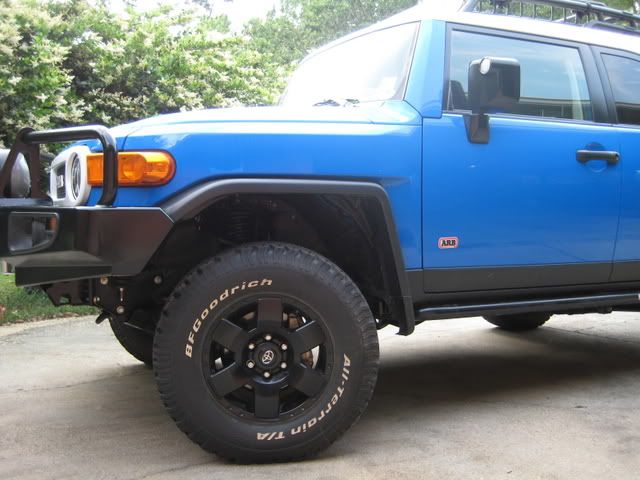 Then, i went picked my Super Swampers for a local 4x4 shop, Light Line of Louisiana in my trailer.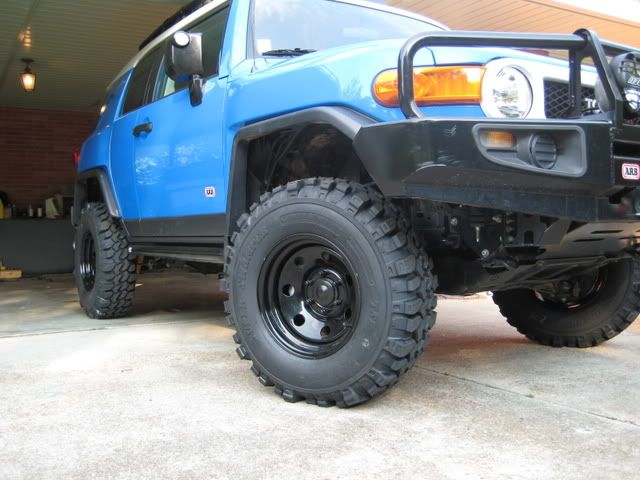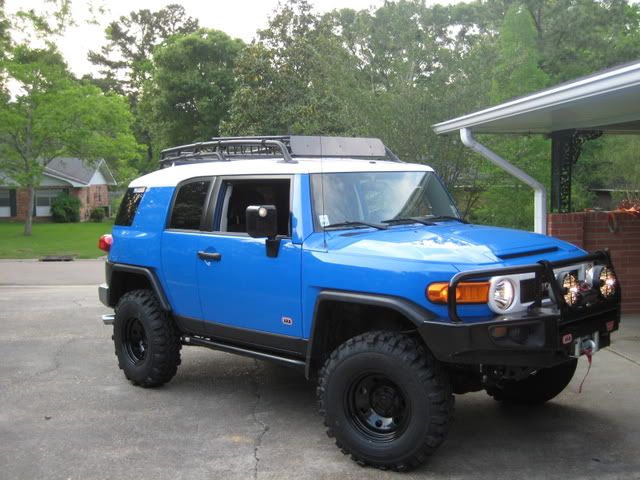 Let me know what yous guys think about the wheels and tires, eh?