Discussion Starter
·
#1
·
First I want to thank SSC for the invite and tour of Big Bear today. We ran quite a bit of trails in the rain today. No dust to speak of and the temperature was great. There were also some fun mud pools to drive through. :bigthumb:
We met at the Discovery center. I was late because the little one was not liking the twist and turns coming up the mountain. He does ok if we're on dirt, but really don't like the faster paved mountain roads. When I got there SSC and his son was already waiting. I was a good 30-40 min. late. I felt terrible for being late, but he was cool about it. Thanks.
The rain came down pretty good and we heard thunder. Due to the rain, we decided to take it easy. We head on over 3N16 towards John Bull and swing around the east side of John Bull and did this hidden trail that few people knew about. It was out of the way and at the end of the trail, you're afforded a gorgeous view of Lucern/Apple Valley. The rain subsided and the sun peeked out. Weather was in the low 70s and it was a great time to have lunch.
I found my FJ twin! Both have front and rear AP bumpers. We ran the same winch line and thimble. No rack, magnet mount antenna, black wheels, and very similar approach in how we setup our vehicle.
Airing down at Holcomb Valley Road.
Having lunch at a out of the way spot.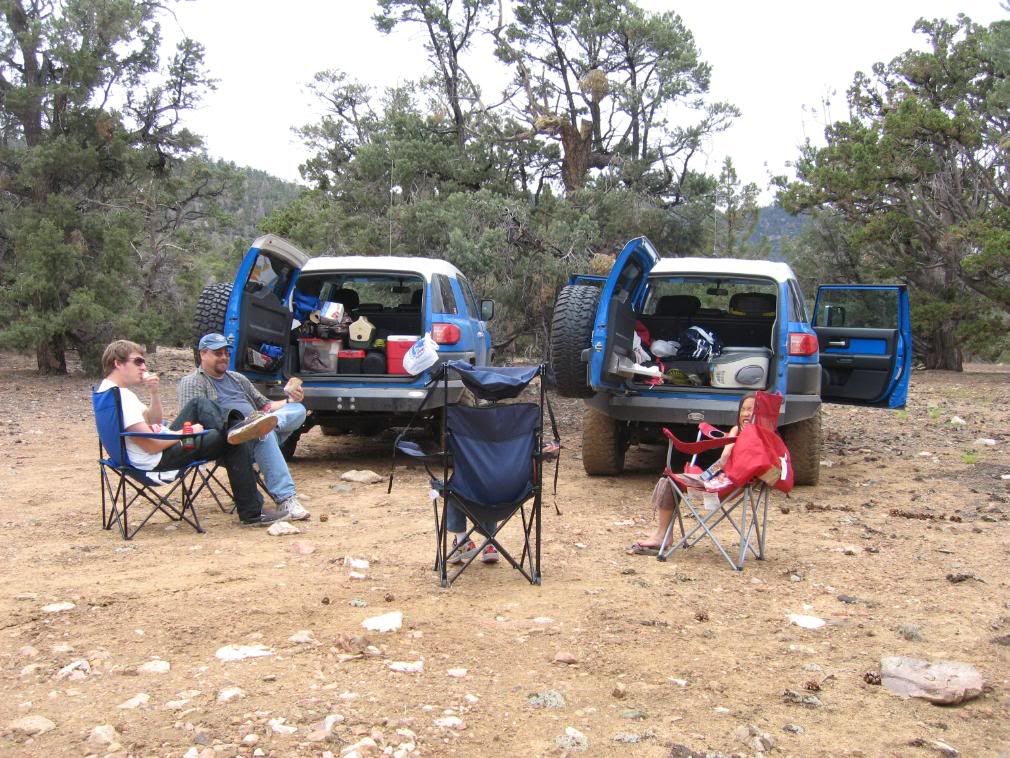 We did the entrance to Bull because it's really close and because IT'S THERE!
The entrance to Bull. Just some rock steps and small boulders. Tight, but fun.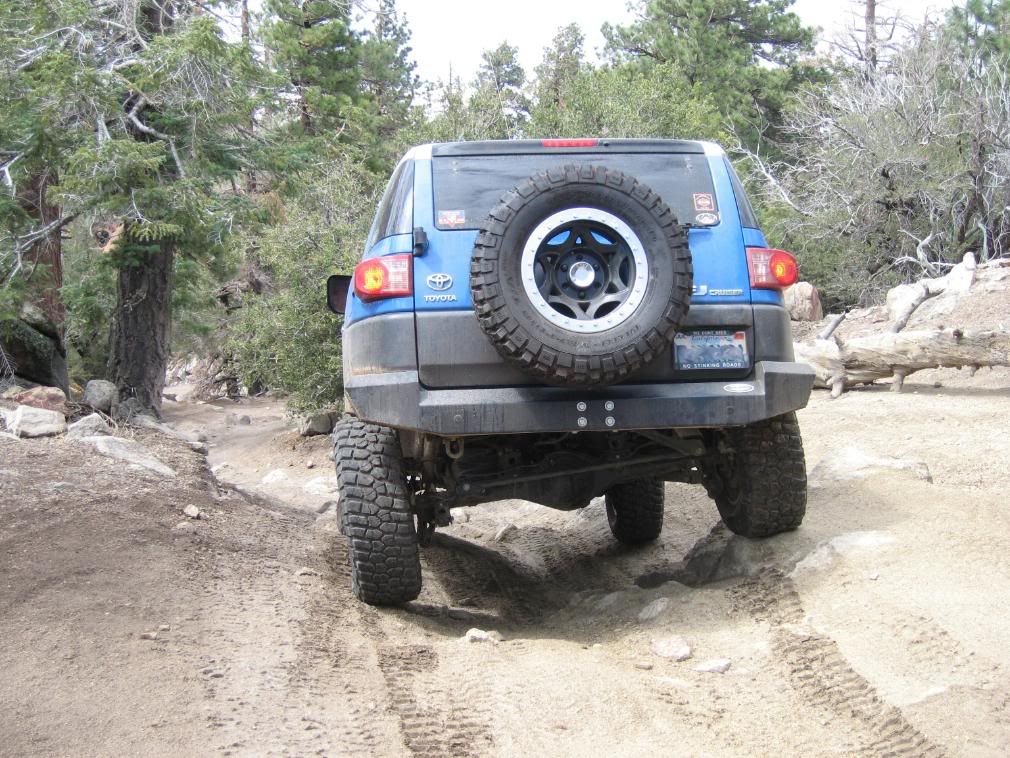 We reconnected to 3N16 and heading further east. Went pass Gold Mountain and onto Jacoby. I've never done Jacoby and was glad to have the chance. It's an easy trail that's really beautiful. The vegetation is dense on both sides so it was tight. Good thing the growth is really soft and doesn't scratch-much. It's mostly a dirt road with one section where you need to be mindful of rocks on both sides. Fun trail to just relax on.
Jacoby Trail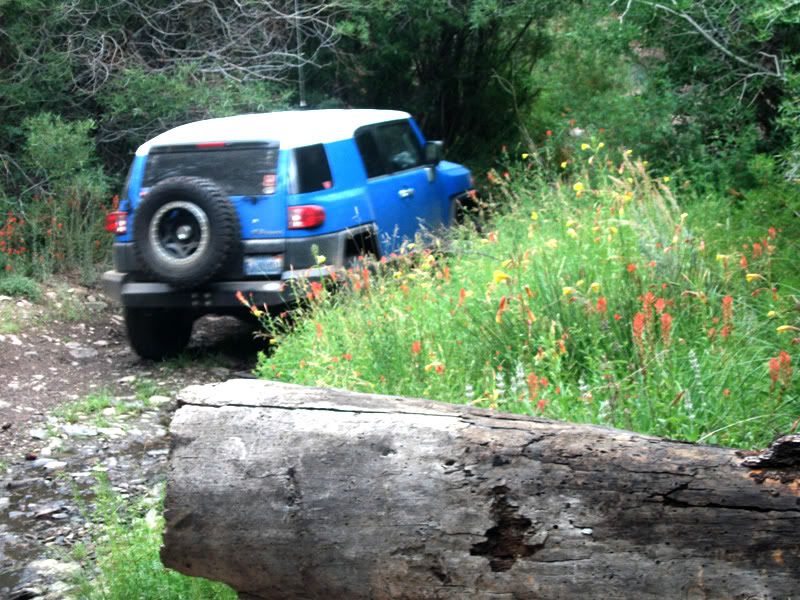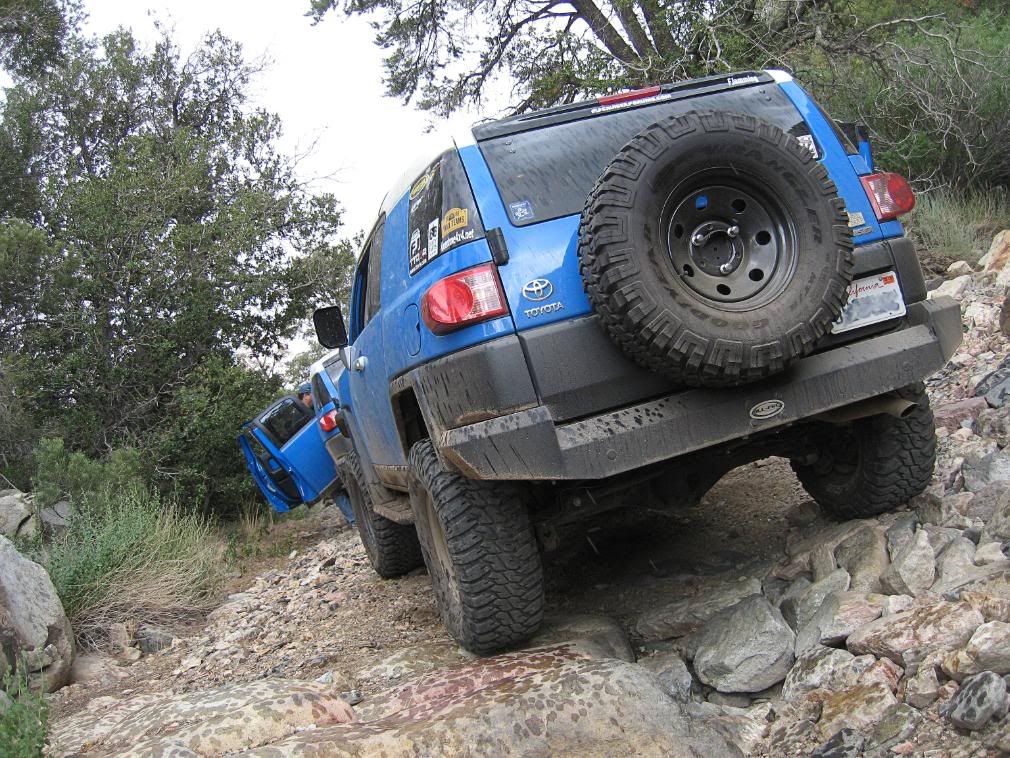 The rain was pleasant and made the wheeling more enjoyable. The forest needed it too! I'm very glad we had a soaking and hopefully that'll help retard the potential for fire. SSC, thanks for the invite and the lead. I had a great time!