Discussion Starter
·
#1
·
"I'm sure millions of viewers out there are just wondering what it's like to wear the tights of justice. Well, it's tingly and it's uncomfortable, but it gets the job done and, oh, the job of it."-The Tick
Jess, myself and THE TICK got up at 7AM this morning with a wild hair up our rears. I just got my mascot, THE TICK off of Ebay and it was time for the THE TICK to make his mark! This was suppose to be a quick trip just to get THE TICK's feet wet.
After being stuck in a shoe box from Virgina for three days,
THE TICK didn't want to ride in the cab, so I found him a seat belt in front.
We headed up HWY 410 to see how much snow was still up there and though we might just hit a forest road on the way and we found some! Here is the over look to the east down to Naches.
Great view!
We went down to Bumping lake on the other side of the pass that Jess wanted to check out. It was really cool, and would make a good camping spot! There was a couple trails that were closed that we wanted to try too.
We still hadn't done any wheeling and we hit a half a tank of gas so we went to Jacks, got gas and munchies. THE TICK though it would be a great idea to try to go over the forest roads and come down on the Ellensburg/Cle Elum side. Jes and I tried to talk him out of it, but it was his first time out so we went along. We mapped a way over and started up Milk Creek Rd (NF-1708) which is 1/4 mile east of Little Naches Rd. Needless to say we got a little off track.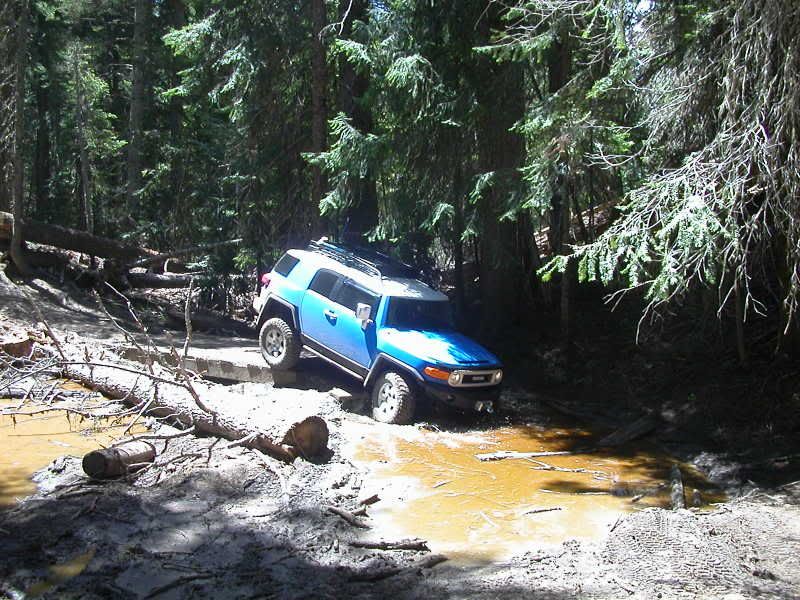 As you can see we took a wrong turn and ended up on 671 (I think) which is like the 676 we took last time. THE TICK was having a blast, but I was getting a little worried about getting lost.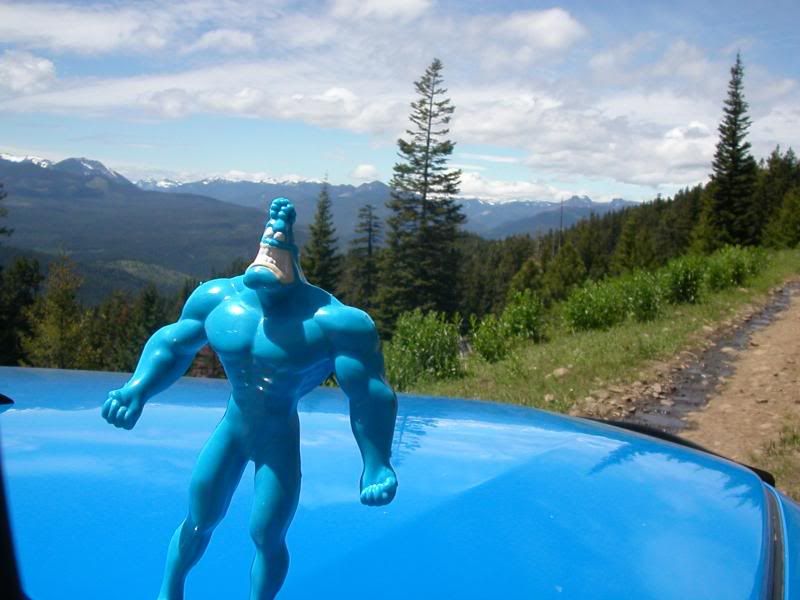 Lucky for us we ran into new friends who was coimg down the trail at us.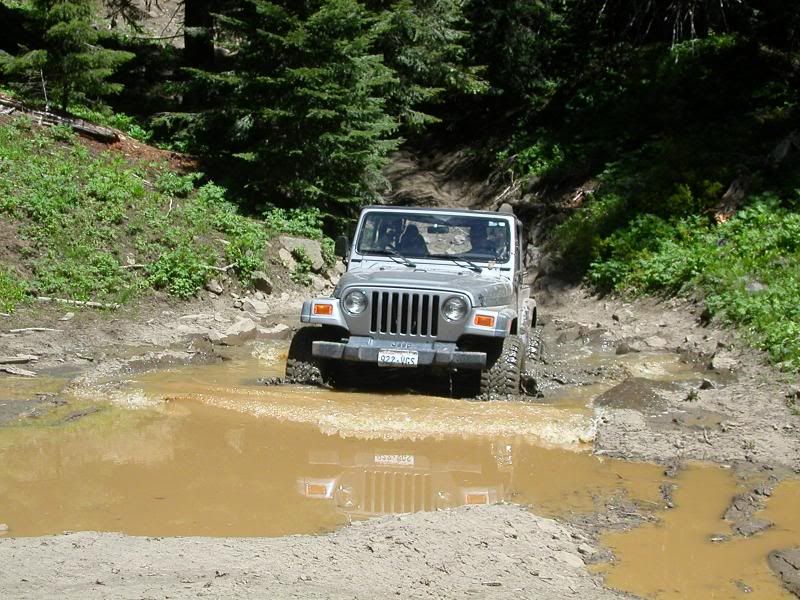 Paul and Ronda in their Jeep. They let us know they ran into a TON of snow going up the way they came. They asked if we had been to Funny/Moon Rock and THE TICK got all excited so we turned around to follow them. THE TICK got too excited and got a little stuck. I winched him out and we were on our way again.
So we followed them back up 1708 till it stops on the map.
We took a trail that was not on the map, but the route was still road marked up to Funny Rock with no snow and no problems.
Again I had to do some trail repair as my bumper got a little loose and dropped down on the driver side. You can see the gap!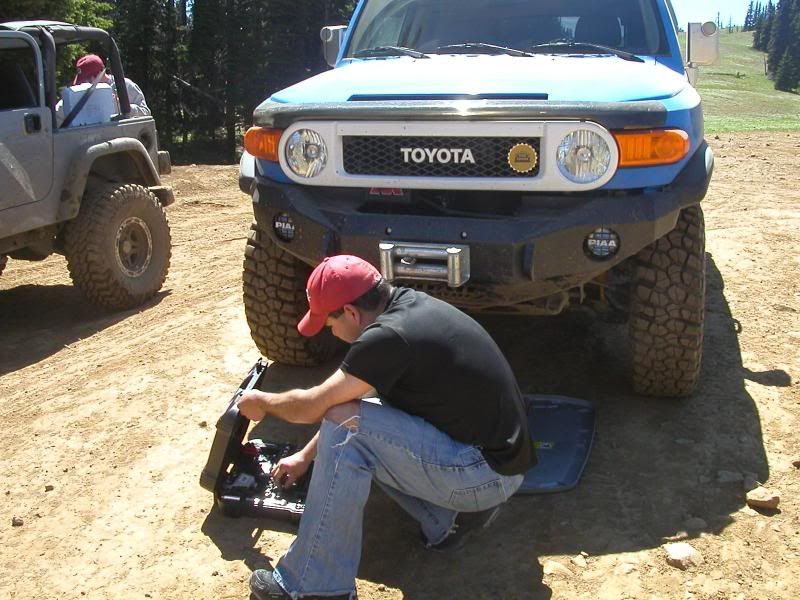 THE TICK was too excited to help so he just hungout and planned his route up Funny Rock.
Paul showed me the way up and the Jeep crawled right up!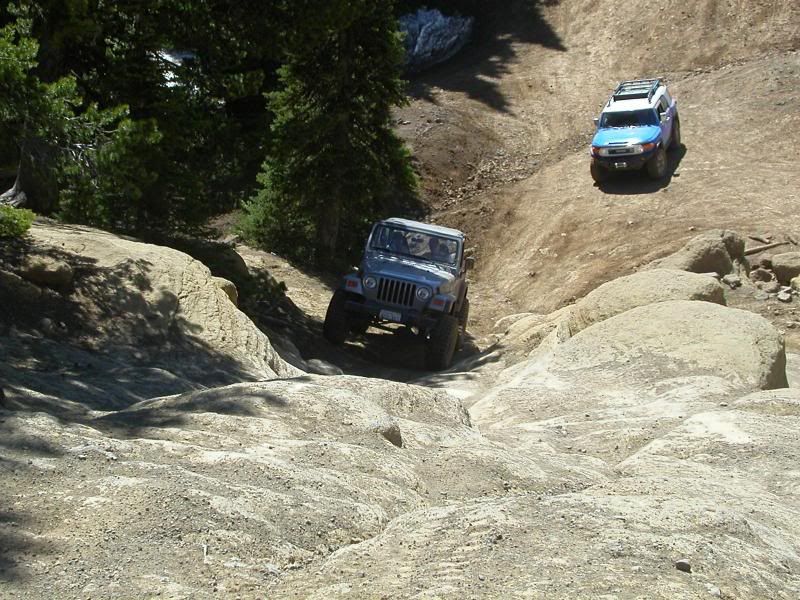 Next it was the THE TICK's turn and he took it like a champ!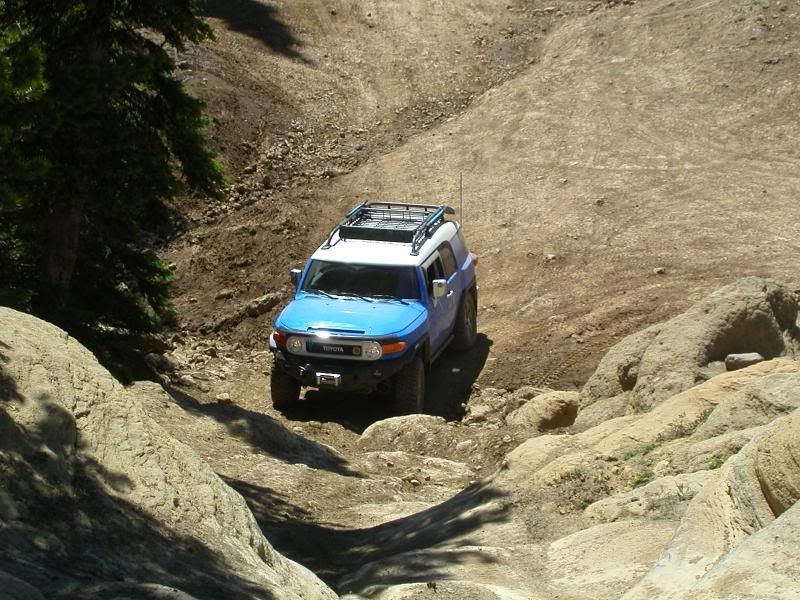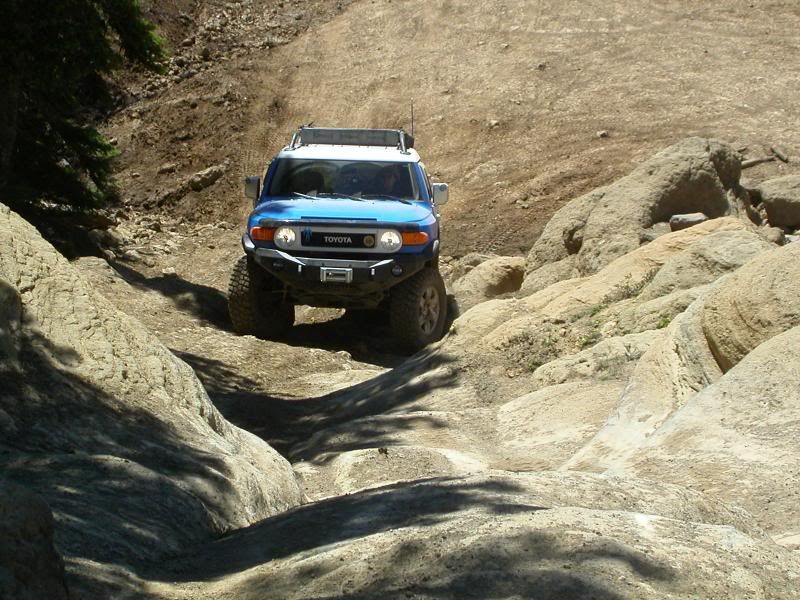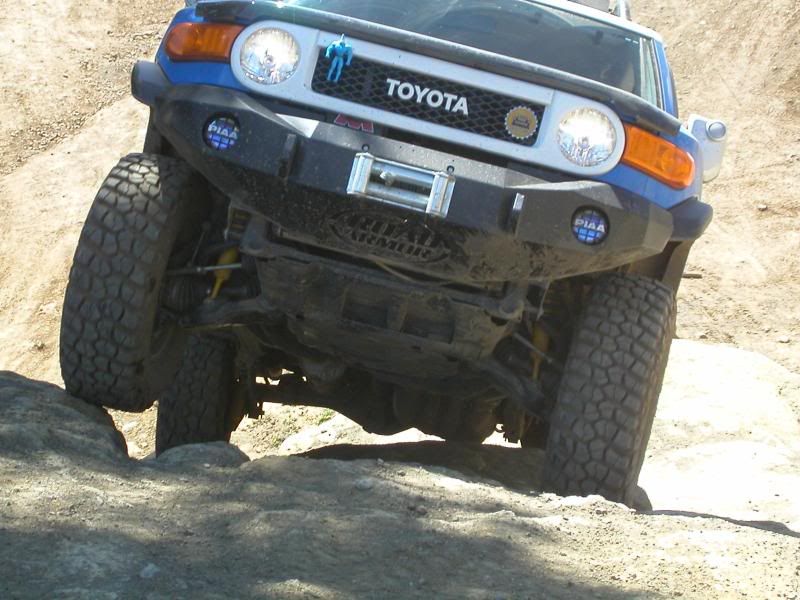 Feeling good THE TICK wanted to go see Funny Rock so our new friends Paul and Ronda led the way over.
Funny Rock was SO nice and what an amazing view!
THE TICK still wanted to try to go to Ellensburg but it was getting late so I told THE TICK we would have to try another time.
So we head back down to 410 and played a little on the way!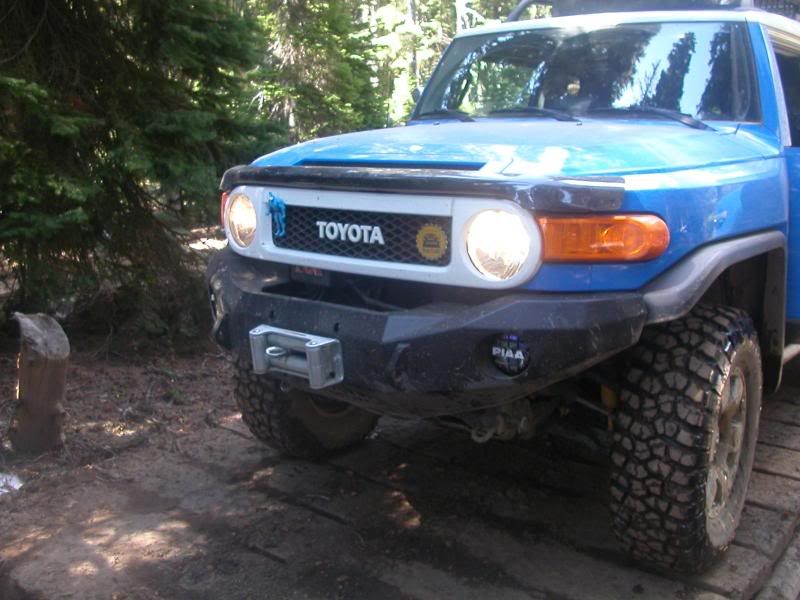 THE TICK HAD a blast!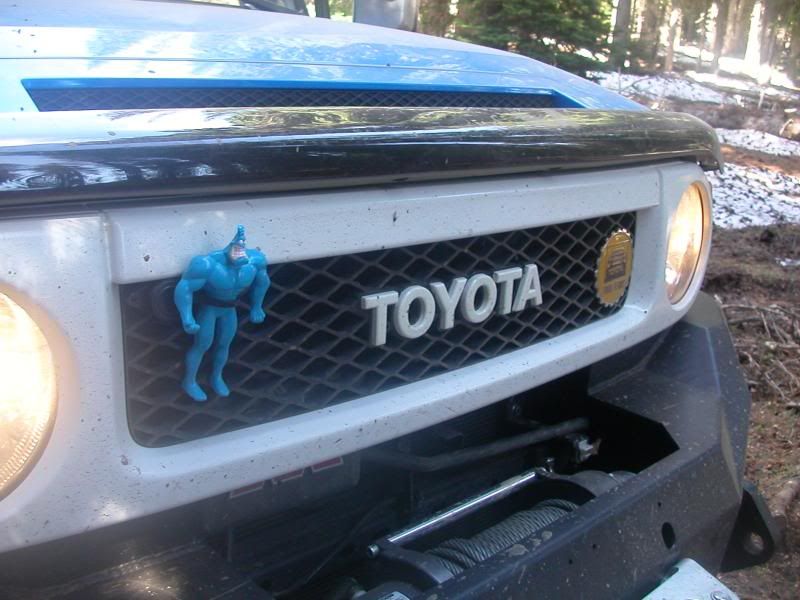 except for the bugs in his teeth....