edit: Ok so Im willing to help you guys get the AFE exhaust for $300 cause thats how much I paid. I just need to know who wants one. But this offer is only for my forum peeps who are in socal sorry.
OK guys just did the install of my new AFE exhaust and man does it sound good I dont know how to put a sound clip online so dont ask for one unless you can tell me how to do it but I do have pics!!!
From Behind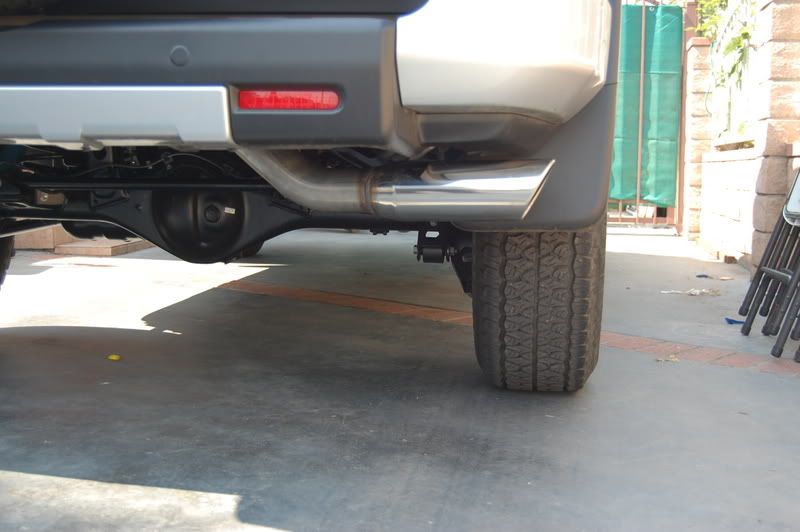 Down Under
This is the only place I had a problem the two pipes dont sit exactly level so the top has a slight gap not big enough to cause problems but still not perfect!!!