Discussion Starter
•
#1
•
Afton Canyon has been mentioned in several of the threads on the Mojave Road here on the forum - and I'd just blasted through it on prior trips. Eight days ago, I did a slower run with the aid of a guide book that pointed out some interesting feature both in Afton, and just across the other side of the 15 freeway. The complete set of photo from this trip can be found on my
photobucket account
.
Orientation:
Afton Canyon and environs can be accessed off the 15 freeway, about 30 miles north of Barstow (and north of Calico), by taking the Afton Canyon Road exit. Here's the
Google Maps link
.
Some general information on Afton Canyon can be found on the
Afton Canyon BLM page
.
Guide Book:
The spots I visited and photographed were contained in Bill Mann's
Guide to 50 Interesting and Mysterious Sites in the Mojave, volume 1
(aside: actually bought this back in 2007 from Bill Mann himself at the Pomona Offroad Show - autographed and all). All GPS coordinates are from the book. I found them to be pretty close, but not dead-on - will need to do common sense eyeballing, also.
North of the Freeway:
Crucification Bushes - 35deg, 6.283min N; 116deg, 27.133min W
Apparently a somewhat rare bush / tree in the California Mojave and more common in Arizona.
The area is a very nice and rather low traffic slice of the Mojave. The Crucification Bushes are located on a very small playa along with a bunch of other cool Mojave flora.
Bonnie Keebler Harris' Grave - 35deg, 7.118min N; 116deg, 27.05min W
Grave of a late 1800's traveler across the Mojave. Apparently the inscription that now is etched on a metal plaque was once written on a note in a amber bottle. The original bottle is in the BLM station in Barstow.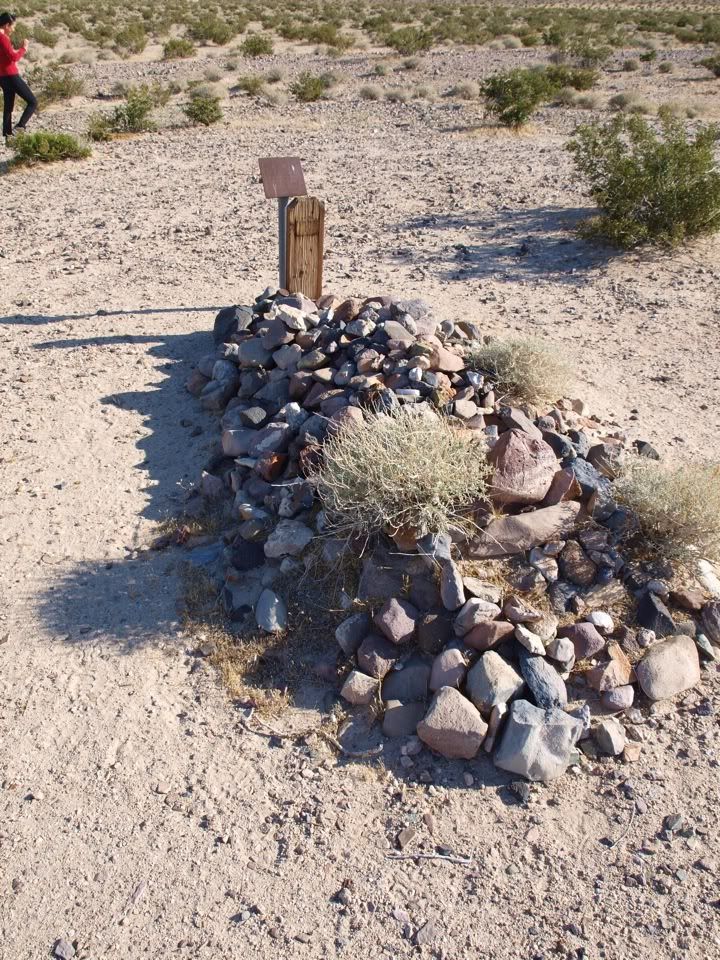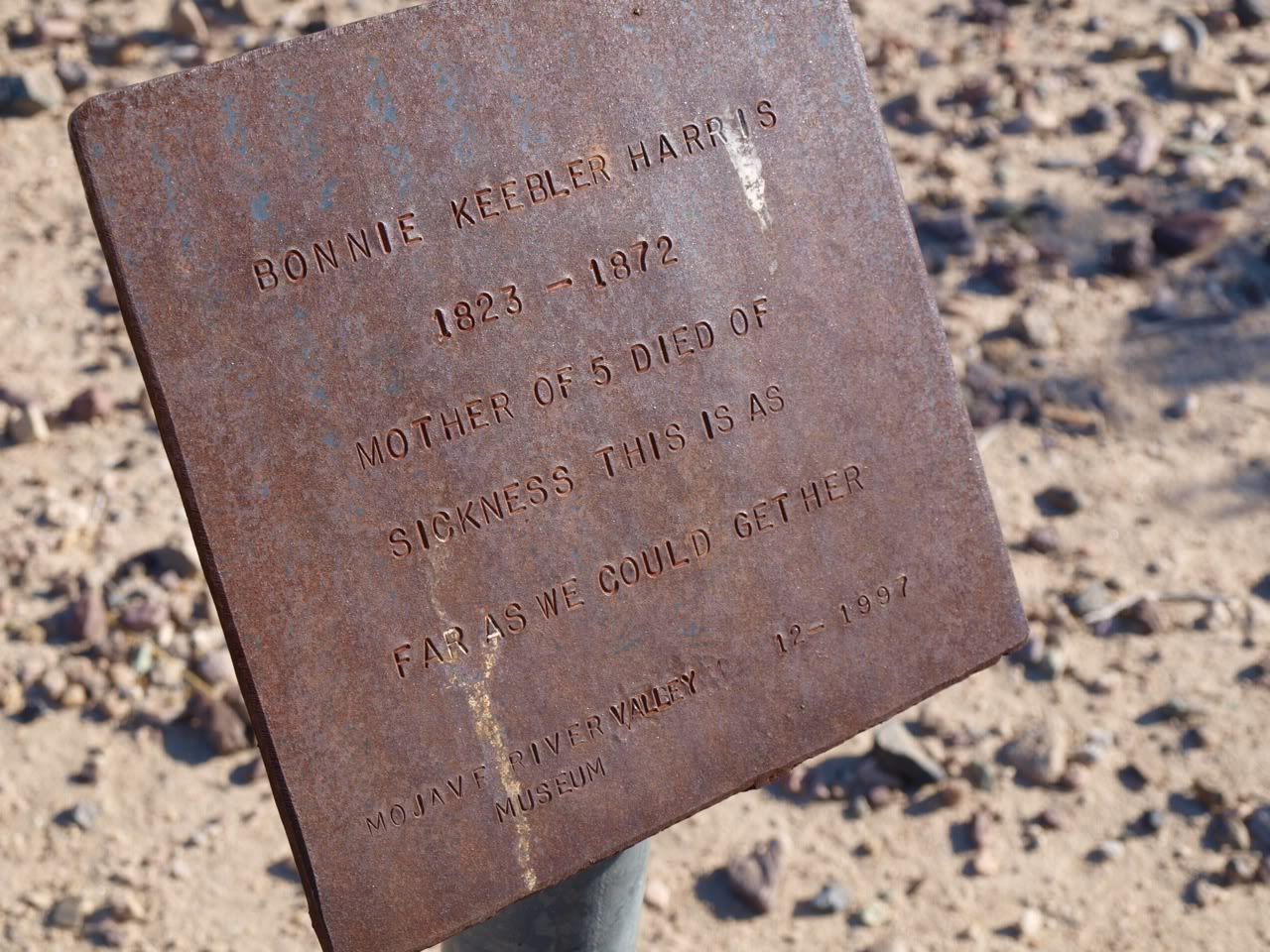 Monitor dumped in the desert (flat screen, no less):
South of the Freeway:
Indian Trail
Only a mile or so from the freeway, I'd never have noticed this were it not for the guide book. Roughly at right angles to the road are trails worn into the desert surface. I am told these are old foot trails that were used by local tribes to navigate across the Mojave.