Discussion Starter
·
#1
·
A buddy and I hit some trails in American Fork canyon so thought I would post this here for those who may be in Northern Utah from June to October. There are enough trails in this canyon to keep one busy for a solid 3 days.
We started out by heading up to Silver Lake Flat. It was fairly crowded up the road to the lake with all the people out for the holiday weekend, but once we crossed the Creek that feeds the lake, it thinned out to almost no one which was fine with us.
First we hit NFS 193. This was a very tight trail that while not very techincally challenging, certainly keeps your attention in avoiding tree limbs and not going over the edge. Some pics along the way.
AJ coming thru on the 1st switchback thru a couple of big rocks: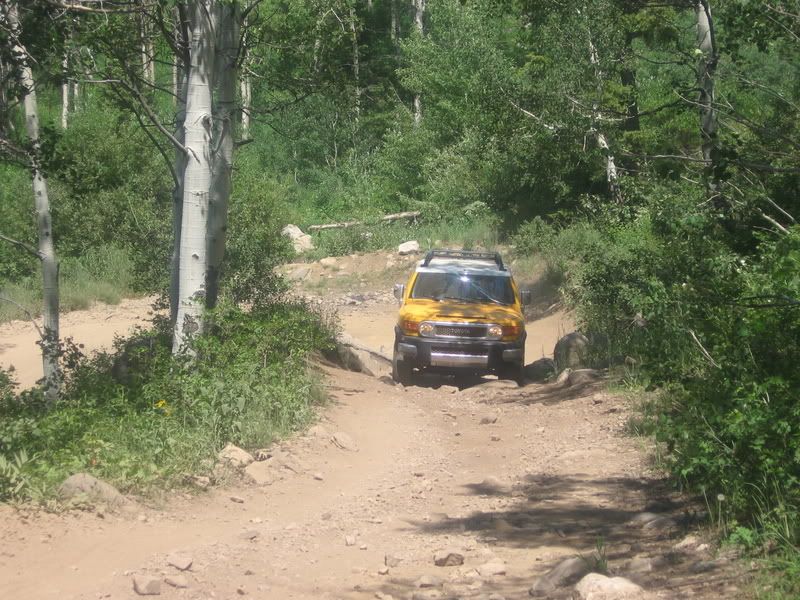 The next big switchback which was the tightest. A 3 point turn was required to make this one.
Further up the trail we found a little play spot: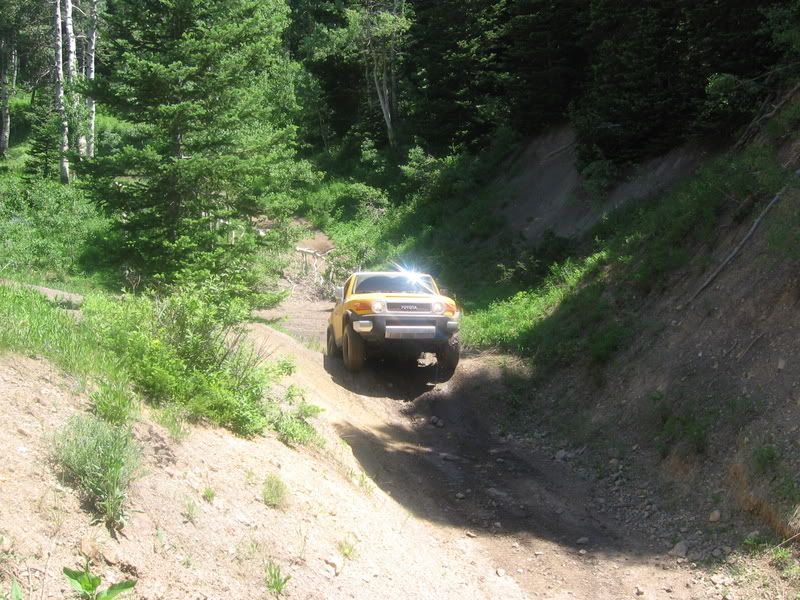 Near the top of the trail there was an open meadow with some amazing views:
The gate is closed approx 3 miles from the start of the trailhead. I don't know if this is a permanent closure or not. But this is where the road transition from forested trail to a narrow open trail that follows the rocky part of the mountain. There was still some snow up on the trail that we could see above the switchbacks, so hopefully the gate was just closed until it all melts.
Overall this trail wasn't much more than a 2 on the difficulty scale, but on the scenery chart it was a definite 5. Also a good trail for stockers as there aren't many big rocks one must drive over.
We then headed back down and decided to give NFS 586 a try. We didn't go up very far as it was very rough with some big boulders. It does look interesting and once I get the skids and rock rails on I'll be back to see what kind of fun is to be had on this road.
We then headed over to Timponeke camgroup on the back side of timp and decided to run NFS 056 which runs around the front side of timp. Once again the trail wasn't difficult at all, but the scenery was perhaps even better. The trail starts in the campground and follows the north side of the mountain and pops out in front in a massive meadow area that sits just in front of timp and before the mountain eventually falls off in American Fork and Pleasant Grove. I would definitly recommend this a potential future Cruisers trip.
A view when you come around the corner: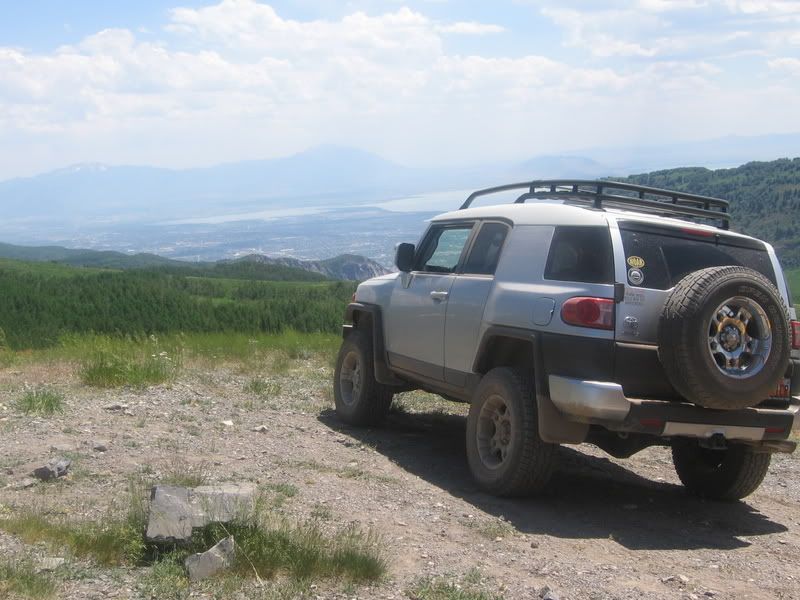 Meadow pic with timp in the background:
A final pic back in American Fork canyon after a solid day of scenic off-roading.