Discussion Starter
·
#1
·
Just a few pics from an overnight run into the Arizona strip. Photos are credited to MrsNevadaesh. Some of the 702 gang signed up so I led them off into the wilderness. Before we left, the Trail Team put on a recovery demonstration, then we hit the road. We started off with 7 FJ's and one Taco.
Went off pavement at Mesquite Nevada: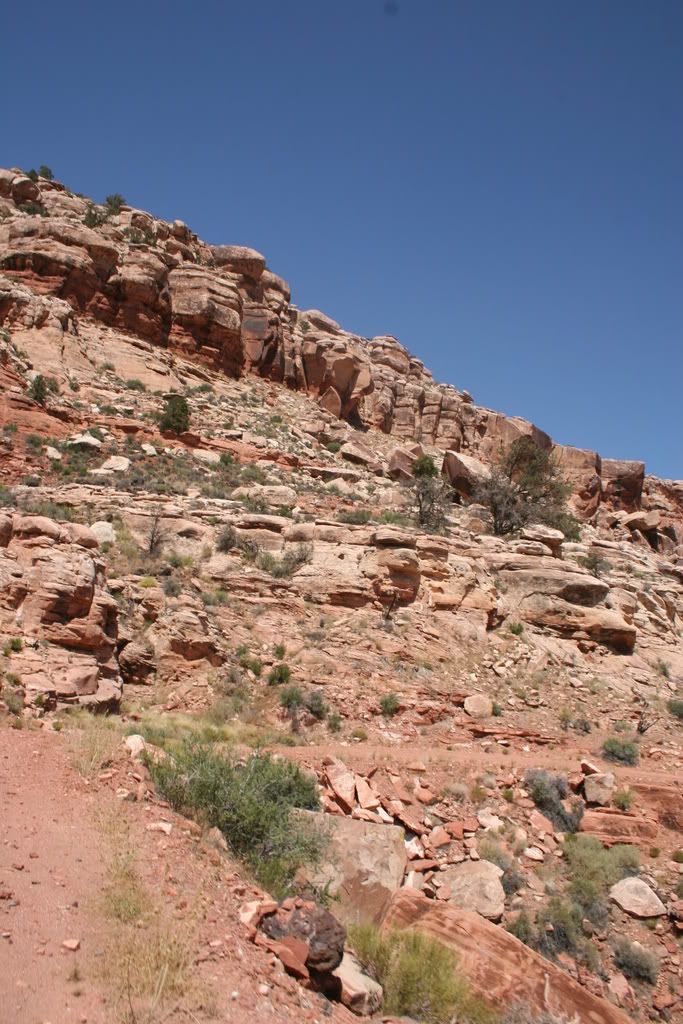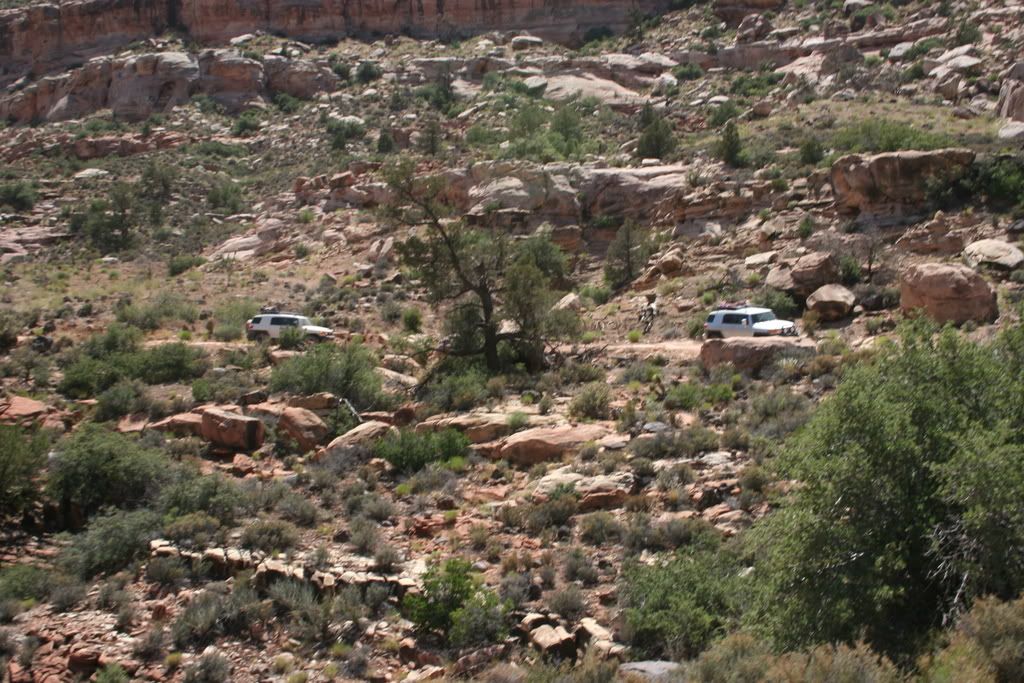 After an hour or so we stopped at a fairly scenic area: I think it's part of the Grand Wash:
Next we traversed the only real obstacle on the trip, a water fall that some thought stock FJ's could not do. We proved them wrong - these FJ's just keep on truckin: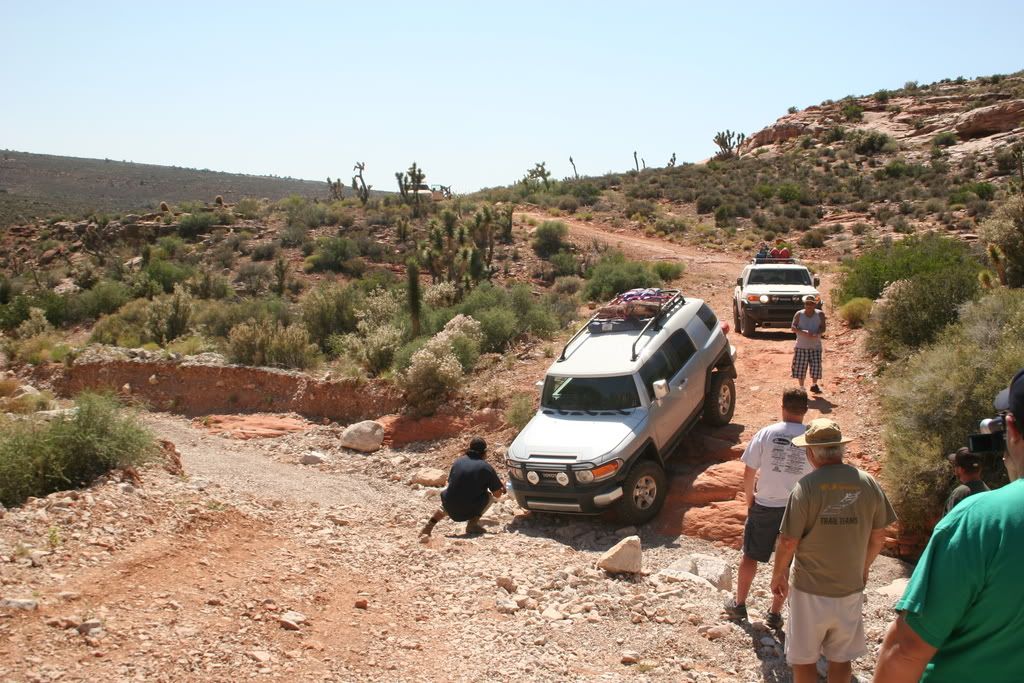 Ah, then trail carnage. The lower end of a front shock just broke: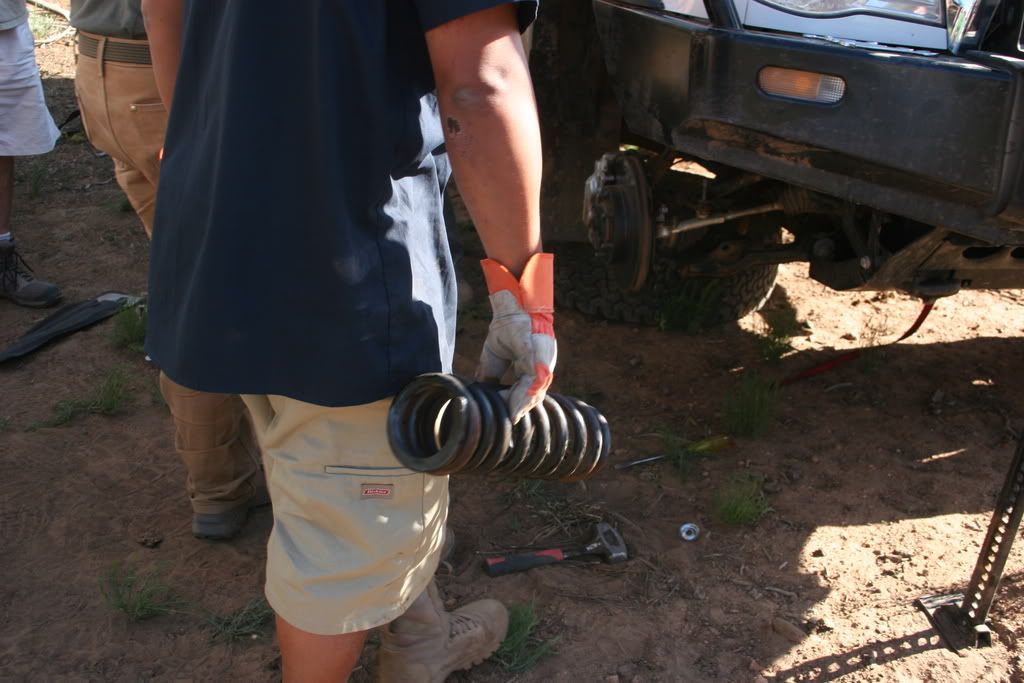 After the dismantling, the Taco stayed where it was and a few miles down the road, two of the FJ's left the group to head back to LV for parts.
Five FJ's were left and stayed the course.
At one point a couple of horses decided to check out our rig: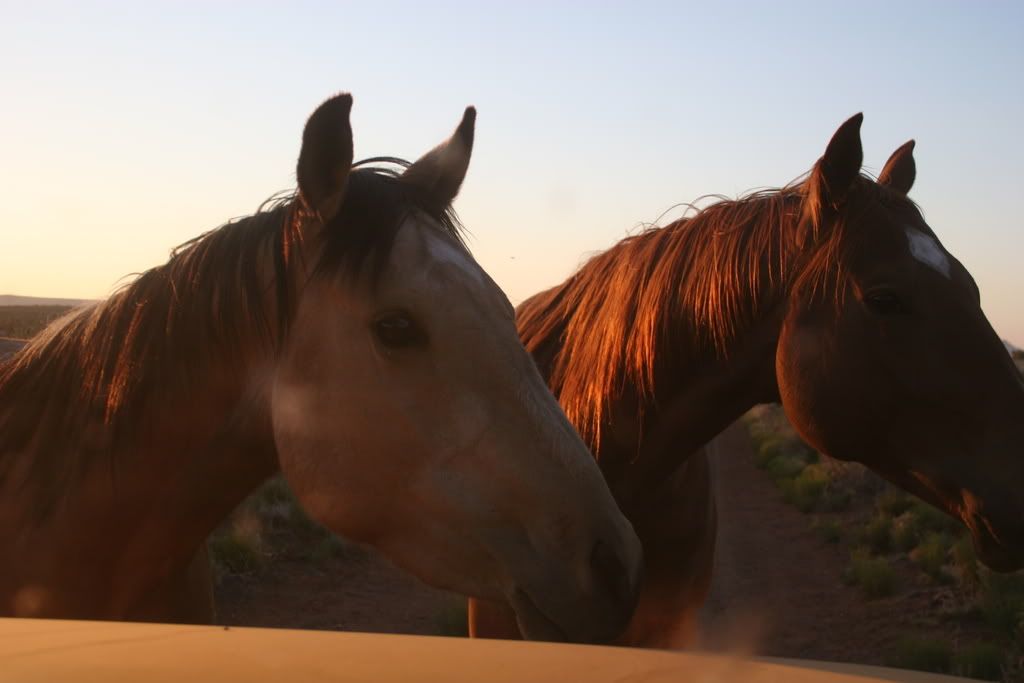 We got to our campsite after dark and set camp. In the morning, this is what we woke up to - the Grand Canyon: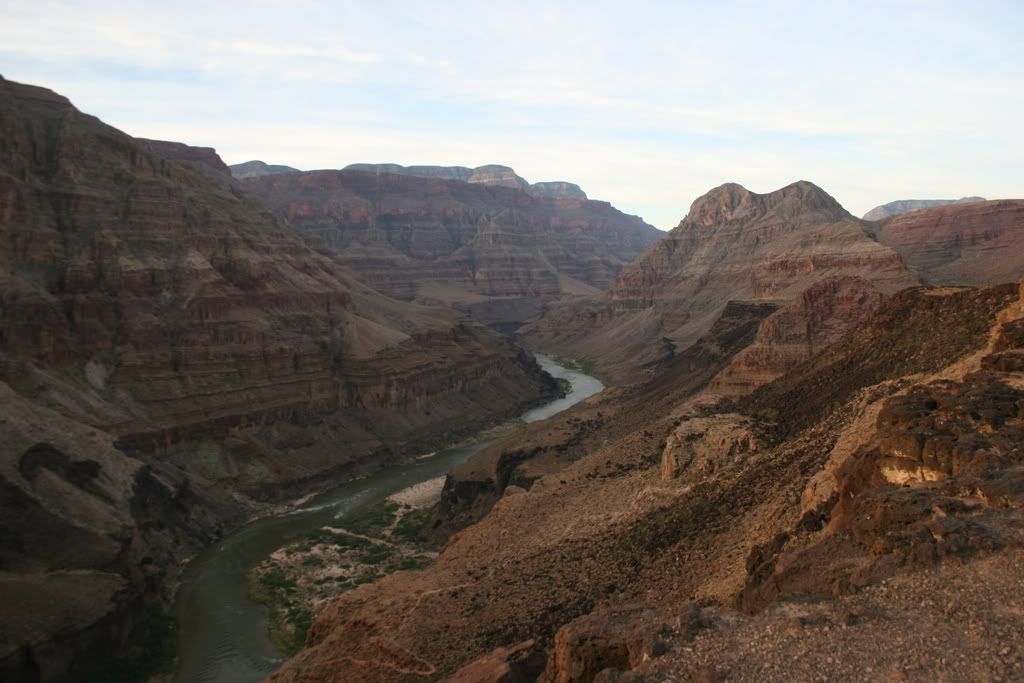 Then the group shot at the edge of the Grand Canyon: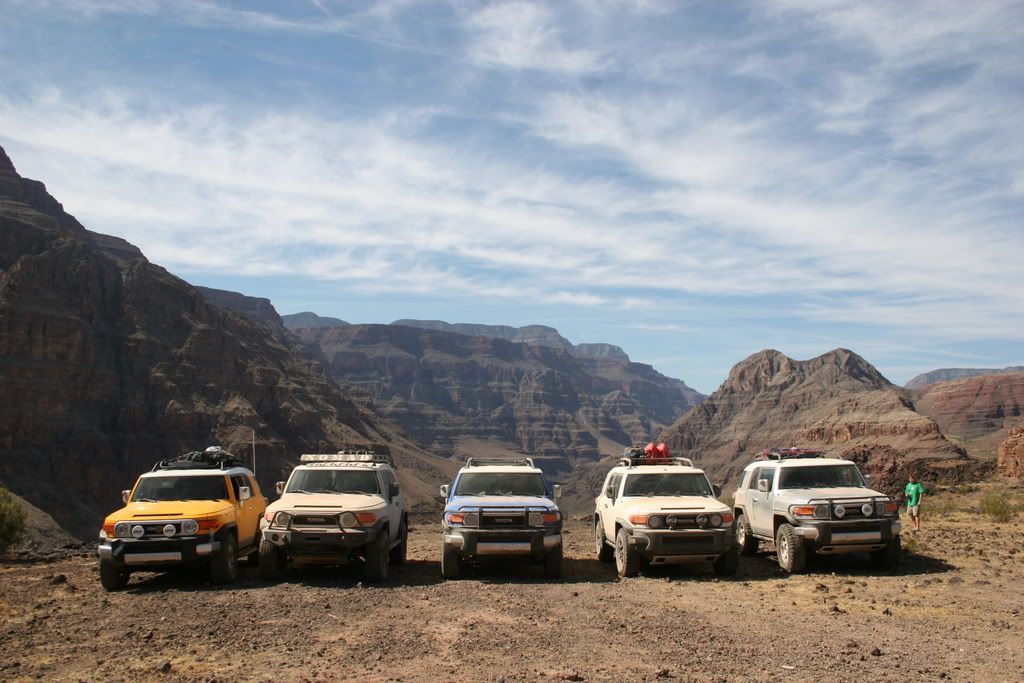 A great time was had by all.