There were about 15 or 16 FJ's total who were playing up in the sandbox and I can't name them all nor did I have photos of each individually. I think these photos are representative, but post 'em if you have 'em: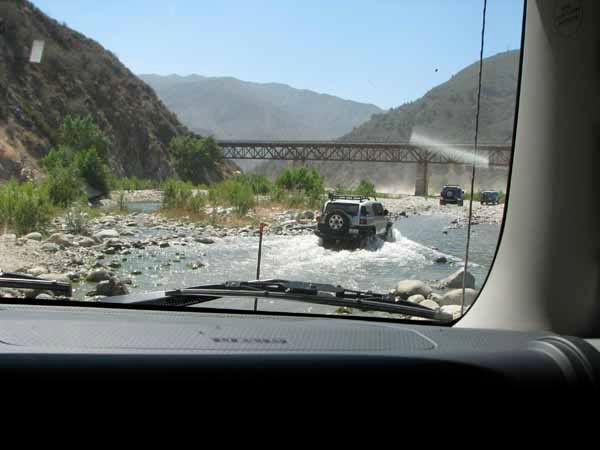 A few FJ's descend into the creek-bottom to play in the rocks, mud and sand.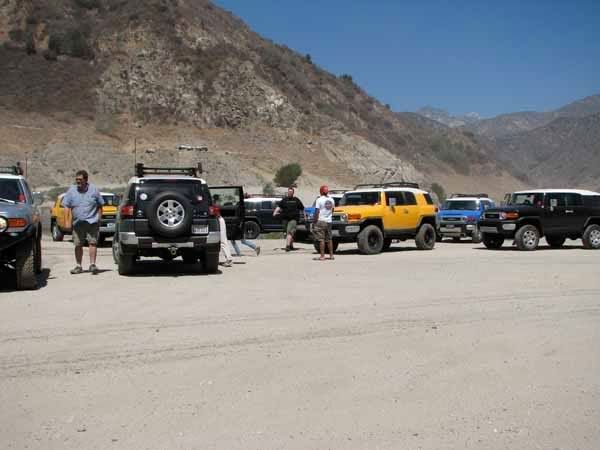 A gathering of eagles: (L to R) RICKOVERDE, THUGASAUR & Q8FJ and a fleet of FJ's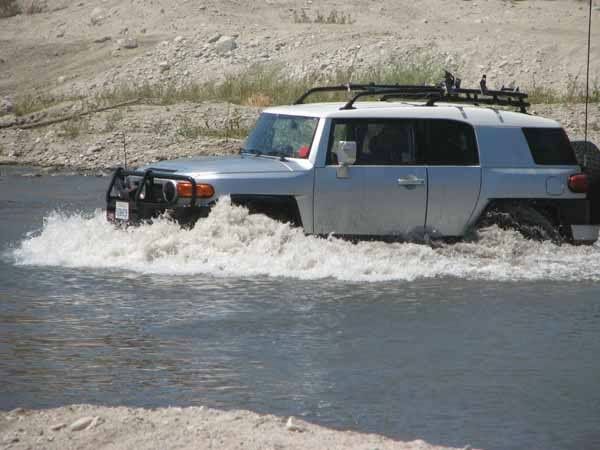 UPHILL fords the river -- the basis for a ScubaDriver mod.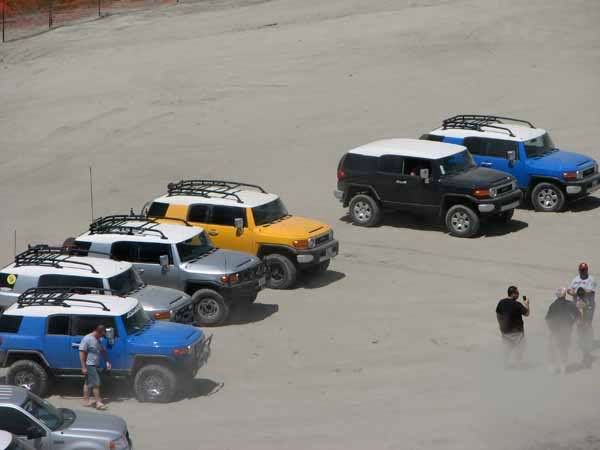 Strategy Session: (photo by Q8FJ) FJROD, THUBUB, UPHILL & Kelly (UPHILL's daughter/spotter) plotting the next move.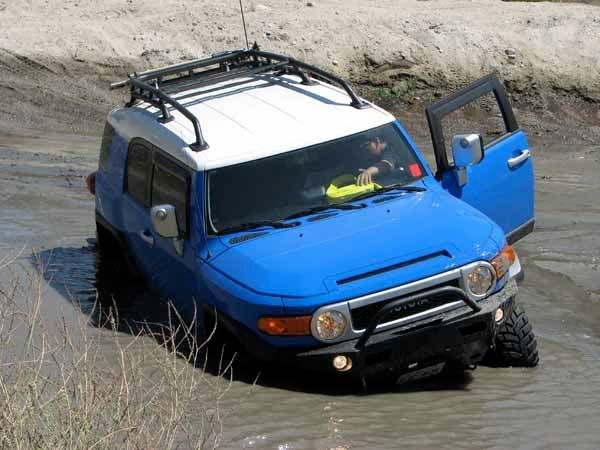 It didn't look that deep until it dropped in to the axels. ERIC (UNDERACTIVE) is stuck.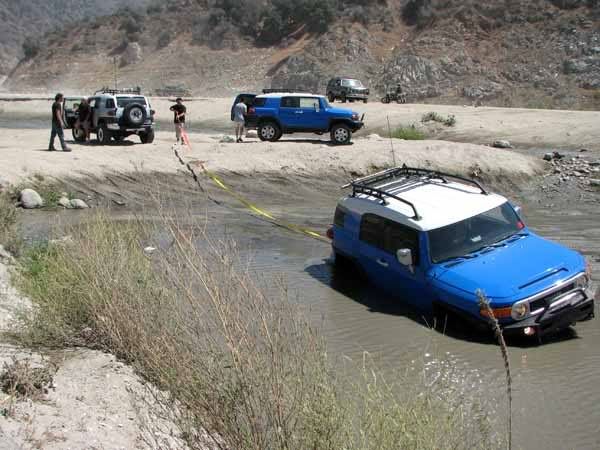 ERIC's recovery strategy. (UPHILL and FJAMMING others participated - sorry I don't know everybody's name)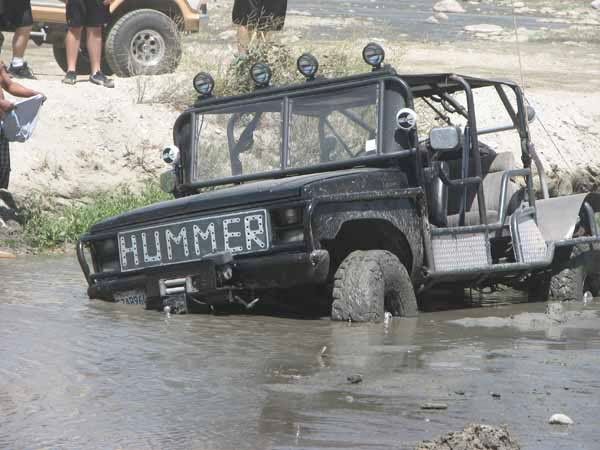 Immediately after we recovered ERIC, a "Hummer" (modified Chev Blazer) cut into a rock buggy decided to show the FJ's how a GM Mod could do it and met the same fate as the FJ. The difference was that he knew the hole was there and ERIC didn't until he dropped.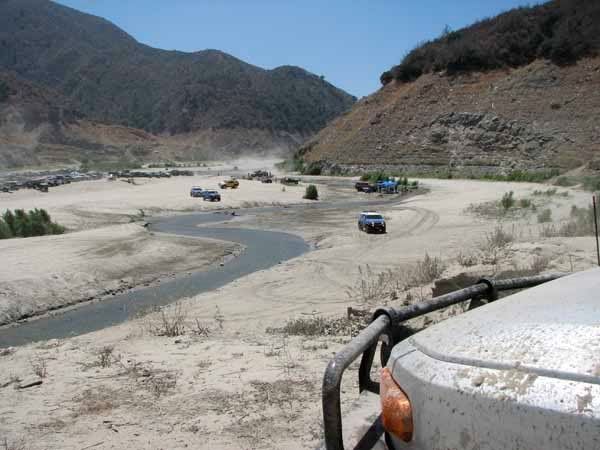 FJ's run through the valley below.
Sometimes people see images in the clouds above... but I swear that my FJ looks like its smiling! A dirty FJ is a happy FJ.
It was a fun day on the run!
There was some minor carnage and I don't have a final report from the boulder field since I had to leave at 2:00 pm to pack for my off road trip to St. George, Utah tomorrow (yes, it's a tough life). However, the damage seemed to be minor and some FJ drivers who are new to off-roading had the opportunity to get their FJ's and their feet a little wet. When they didn't roll up their windows when charging across the river more than their feet got wet...
LATE BREAKING NEWS
(EDIT/ADDITION) - - A telephonic report from FJAMMING that there may have been some trail carnage - THUBUB, care to comment when you get back? Also a hint (gossip) that FJROD is considering a SAS for his rig.