EDIT heres the final product
http://www.fjcruiserforums.com/foru...inning-mutilation-my-metal-tech-bumper-6.html
Something is afoot!! I know it looks like crap now, I only had time for a quick grind and chop today before it got too dark. tomorrow I'm grinding the rough spots smooth and removing the powder coating (any good ways on that besides wire brush??) To those who know what I'm doing please dont spoil it. I will update this post as the project progresses. One thing I can say is THANK YOU VERY MUCH to someone.
heres the begining of the sacraligious chopping of my dream bumper that I waited forever for.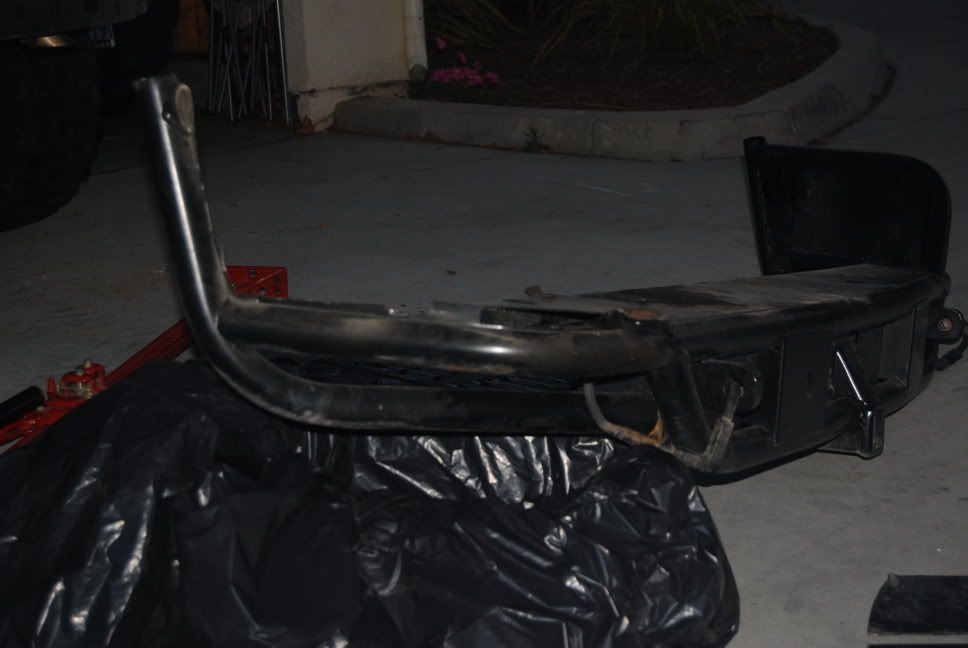 I will however wear long pants next time I grind, I have a thousand little burn spots on my legs. lol
Updates to follow daily.