Whats the best android head set for 2007 Toyota FJ Cruiser?
I bought this Seicane android8.1 7".
I am not sure other options exist for power without drain to the battery.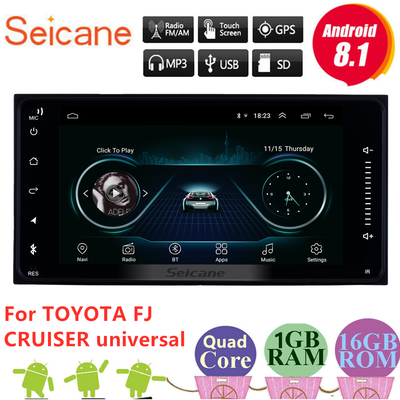 Universal Panel Removal Open Pry Tools Kit 12 pcs Car Dash Door Radio Trim Kit. TOYOTA FJ CRUISER TOYOTA ALPHARD. 1998-2007 TOYOTA Land Cruiser 100 series 2006-2010 TOYOTA Terios. It's the best choice for radio lovers and music enthusiasts.