Discussion Starter
•
#1
•
Well a member of our community had a not so fun accident last night...
While driving through Ontario, Oregon forum member
@Shake_&_Bake
, or "Bakes FJ" as you may know him from
Facebook
or
BakesFJ.com
, hit a patch of black ice and wound up upside-down! :mecry:
Here are some photos and here is the quote from Baker himself of Facebook:
"
Time to "one-up" 2016! Ashlie and I are ok! The FJ did its job and kept us safe.

As we were passing through Ontario, OR yesterday we spotted a baby bald eagle stranded in the middle of the highway. It was obvious that he fell from his freedom nest perched high above America.

I did full reverse rudder and other evasive maneuvers, but it was to late. Before I knew it we were on our roof, making upside down FJ snow angles.

Seeing our actions from above, momma eagle swooped down, grabbing the FJ with her mighty talons and flipped us back over.

...apparently, I'm wrong in remembering exactly what happened. Ashlie just informed me we hit ice and a tow truck flipped us back over. Guess I need to change my statement on the police report!

Huge thanks to Scott Howard who stopped to check on us and let us use his truck for warmth until we got stuff figured out. Your kindness is much appreciated sir!

Also, thanks to the Oregon State Trooper for his patience, kindness and help. Stay safe out there brother.
"
Looks like he made a news page too!
Multiple crashes, slide-offs close I-84 between Pendleton, Ontario | KBOI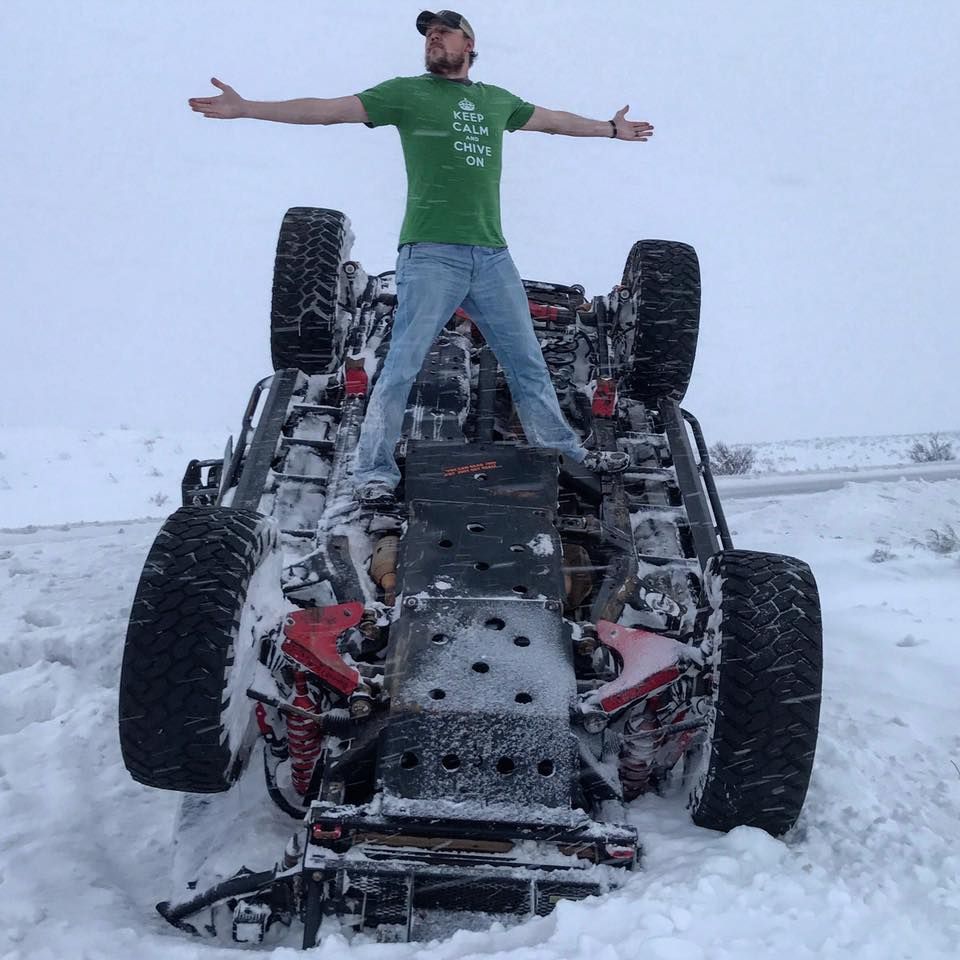 Glad Baker and Mrs. Bakes FJ are doing fine and hope everything works out for him getting the FJ either replaced or repaired!
Stay safe out there everyone!