OKay rims are done and back on the FJ. Id like to thank smalls for the how to. That really gave me the inspiration to do this on my own.
I followed his instructions pretty much. I only used three cans of wheel paint and i applied 2 coats to the rear and 4 to the front, liberally. So now i have one for touch ups i guess.
I also had a can of clear coat. I applied one coat. This turned it more from a satin finish to more the consistency of a powder coat (looking) finish. I like it. I am not a huge fan of the white letters now that the wheels are black though. So i may get them turned around (and probably have to do some touch up painting after that).
I also was at 5000 on the tires so i took them all off to do a rotation. I only had two jacks so i had to get creative. One of my jack stands was an anvil i had laying around! So threads suck without pictures, so here you are from start to finish.
On the way to pepboys and someone still hasn't woken up.
the tools for the job at hand.
the obligatory before shot.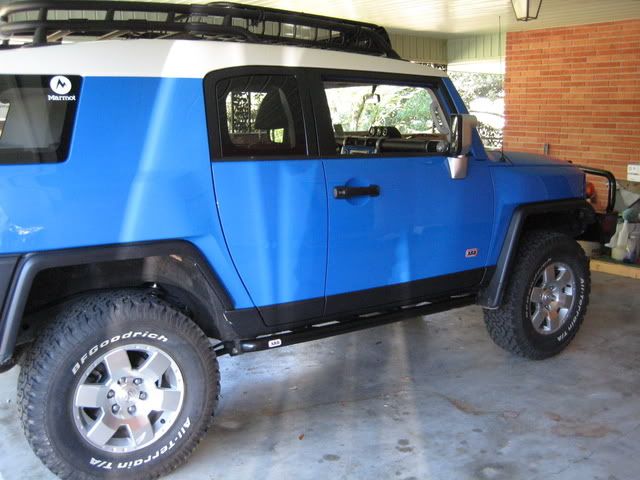 Here is me being creative since only 2 jack stands.(i do not recommend using this technique, but i was safe about it)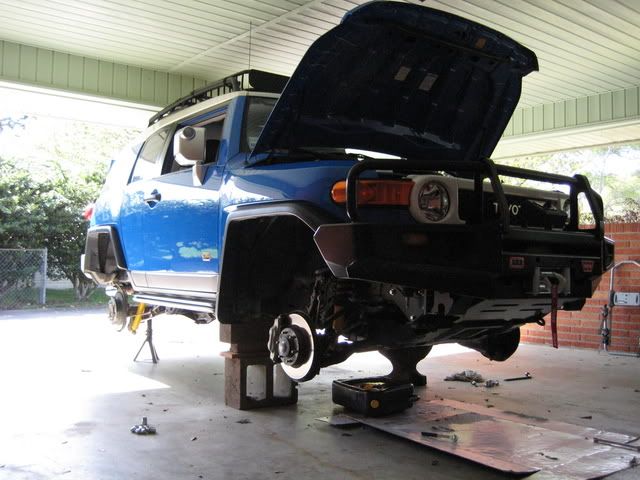 started to prime
the caps
my mini paint shop
looking good.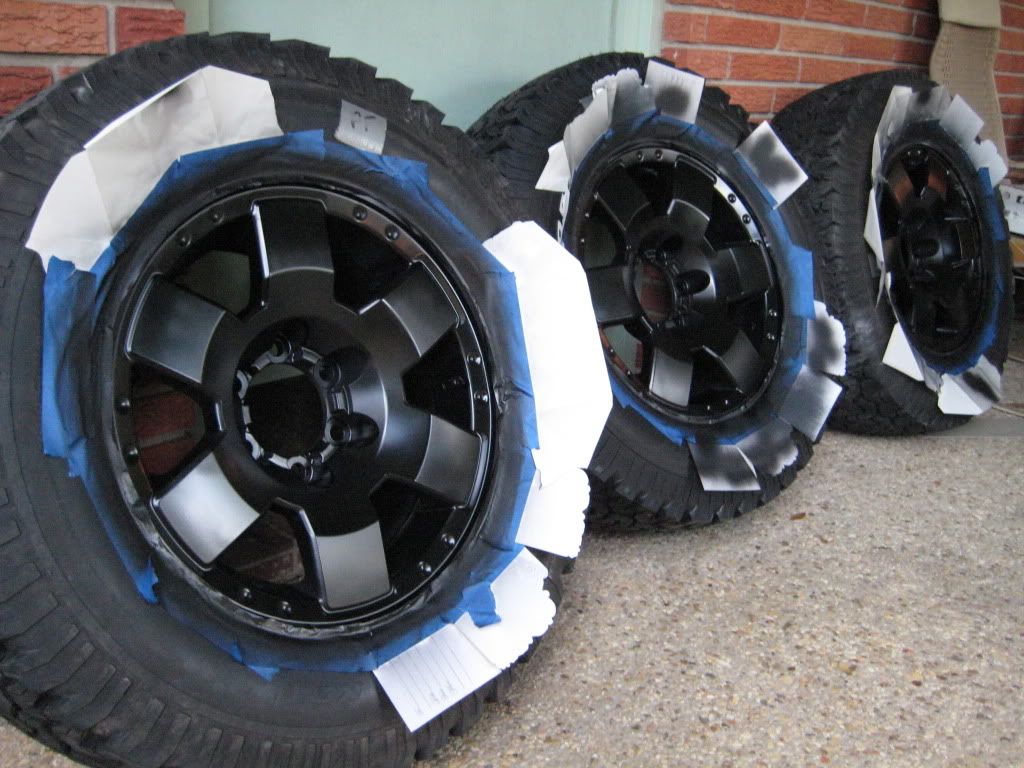 TADAAAAA!
one more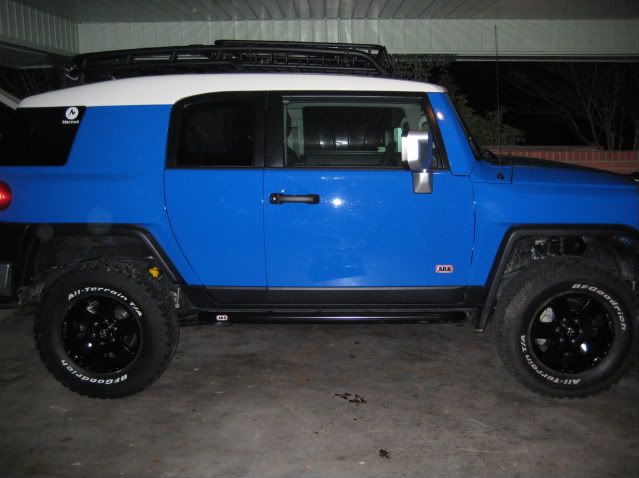 I think they came out great.