I am going to go through doing my body mount chop, hopefully to simplify some of the mystery behind this often dreaded and talked about modification
Here are a few pictures of the mount in question
Looking down at it from above. The section showing is what needs to be trimmed back Before
After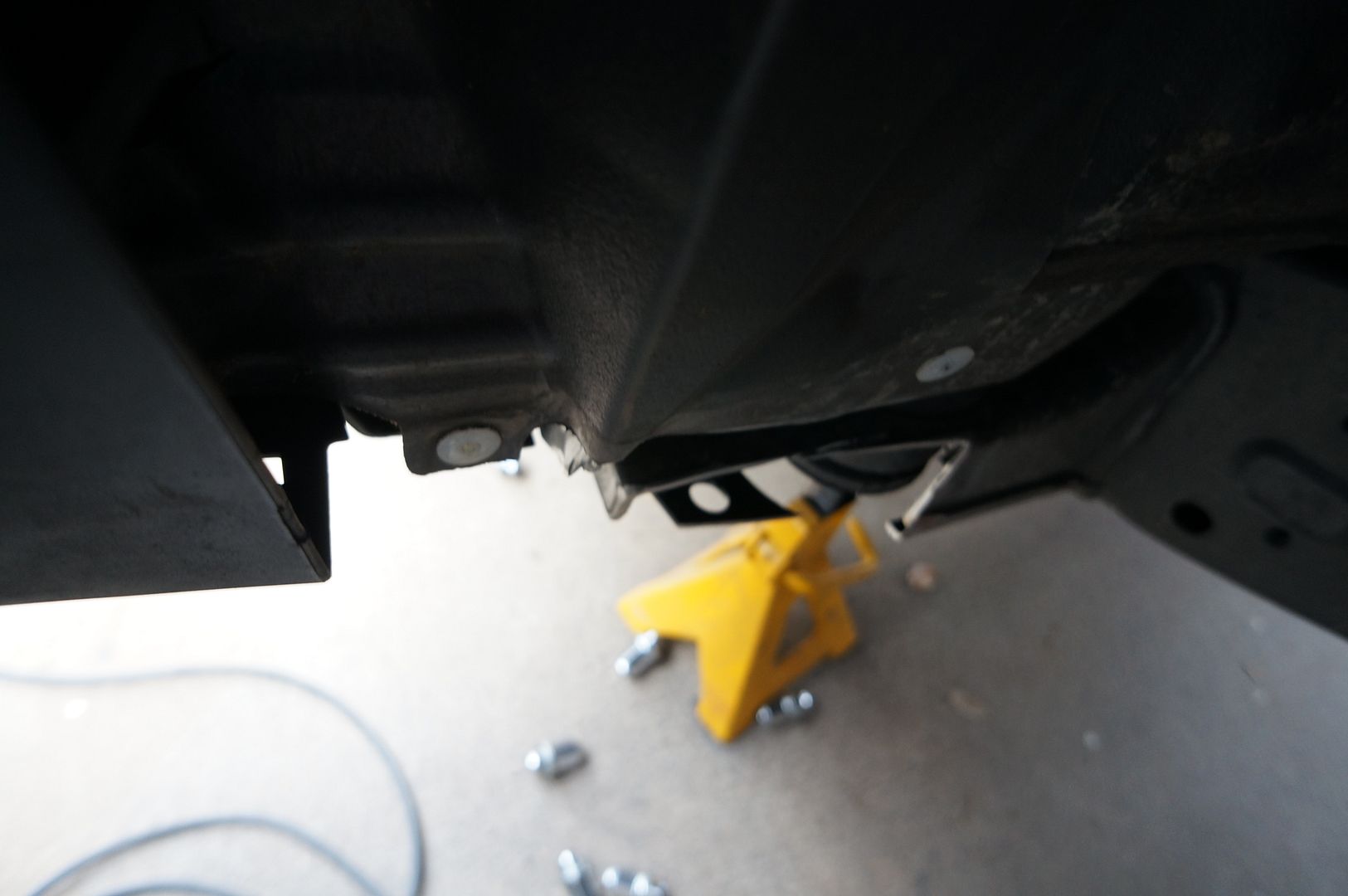 From the passenger side Before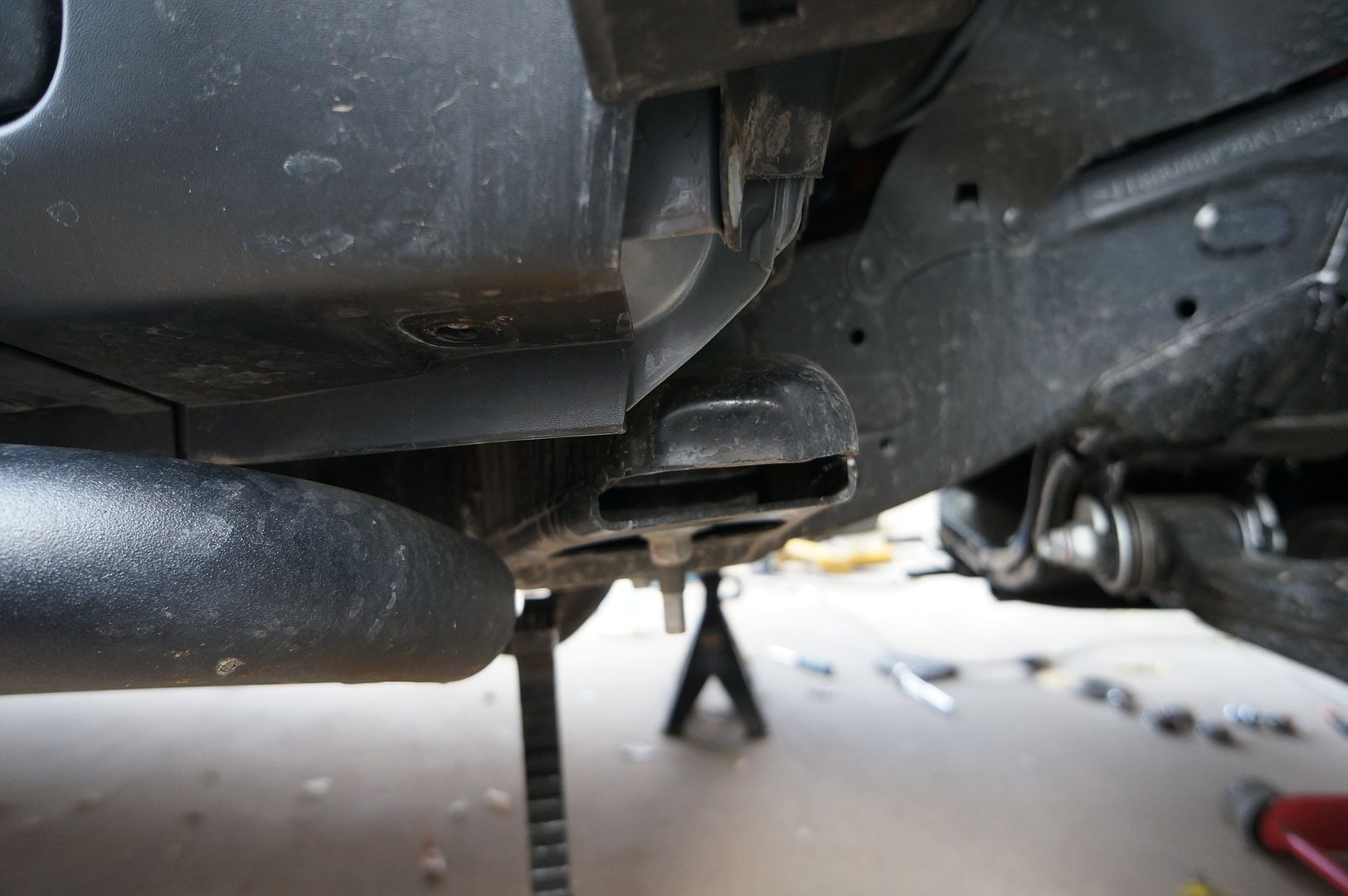 After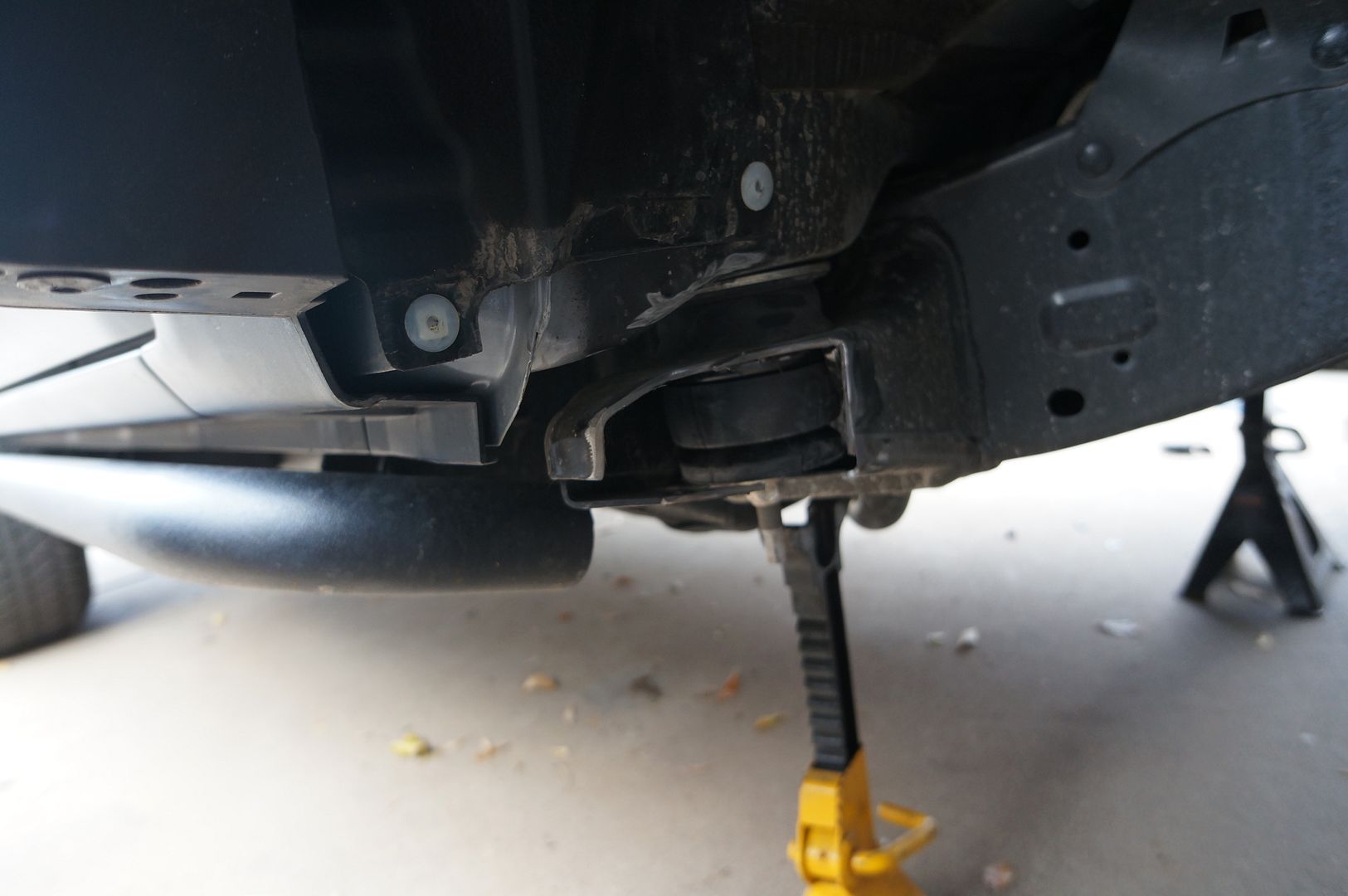 From the wheel location.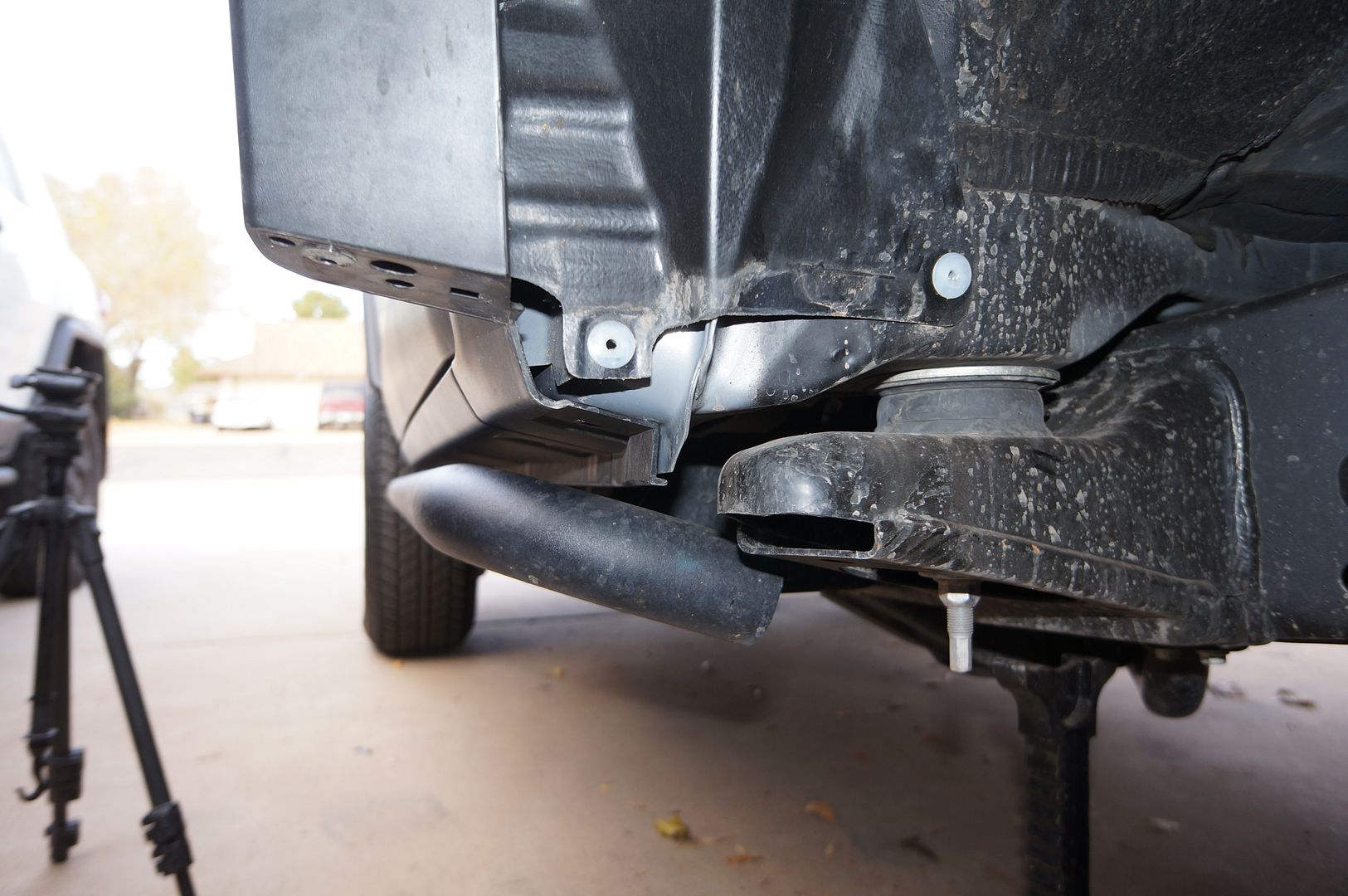 Slice removed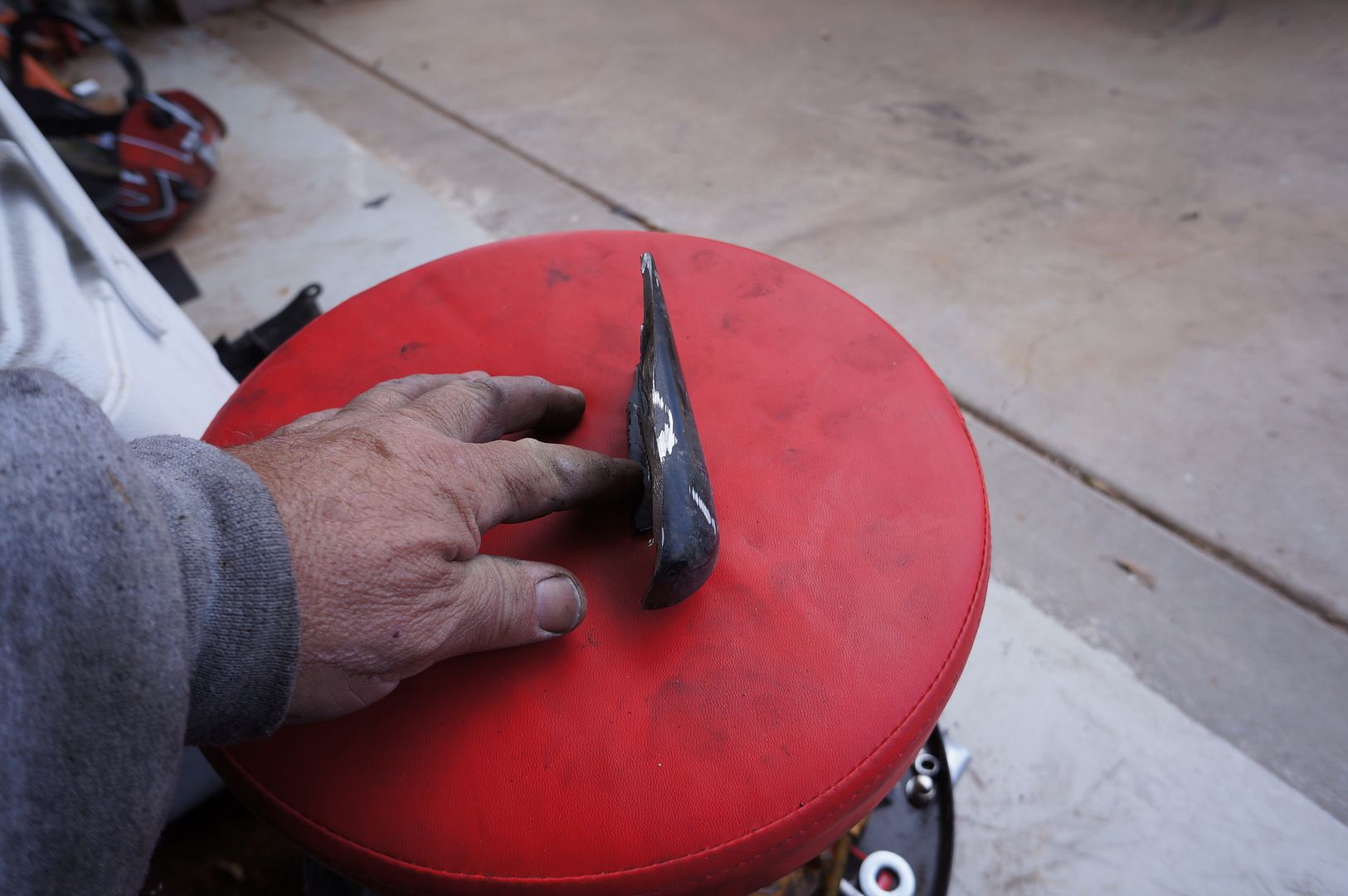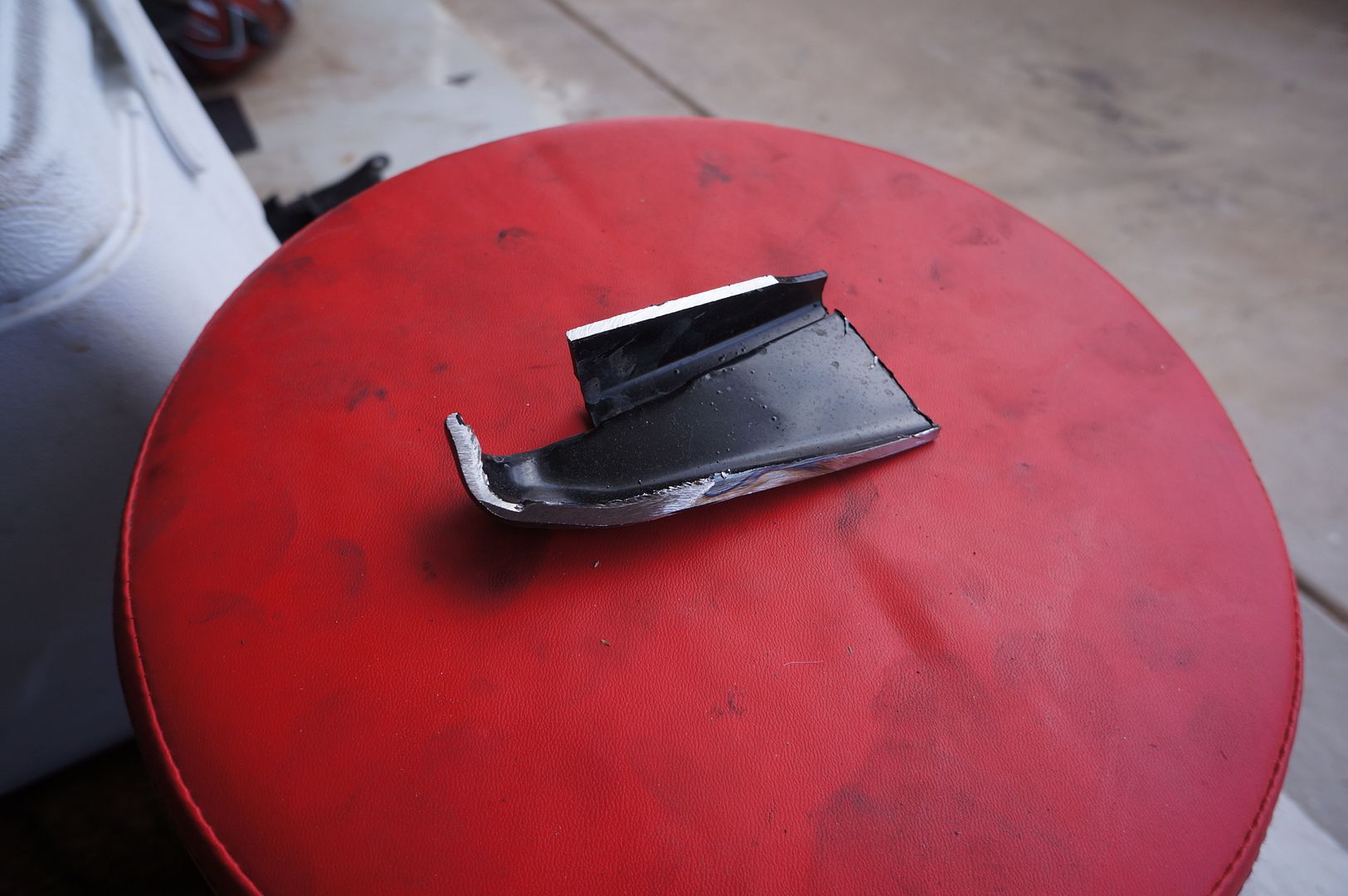 This was accomplished in about 5 minutes with a 4 1/2 inch angle grinder with a cut off wheel, then a grinding wheel
Using a scrap piece of steel I was verifying that I chopped enough off. That steel is pressed flush against the inside of the fender well, down along where I chopped it. This will ensure you have enough, or the tire will be hitting the fender well, as it hits the chop. Then you need to do more extensive action, such as pounding it in. For most of us, this is more than enough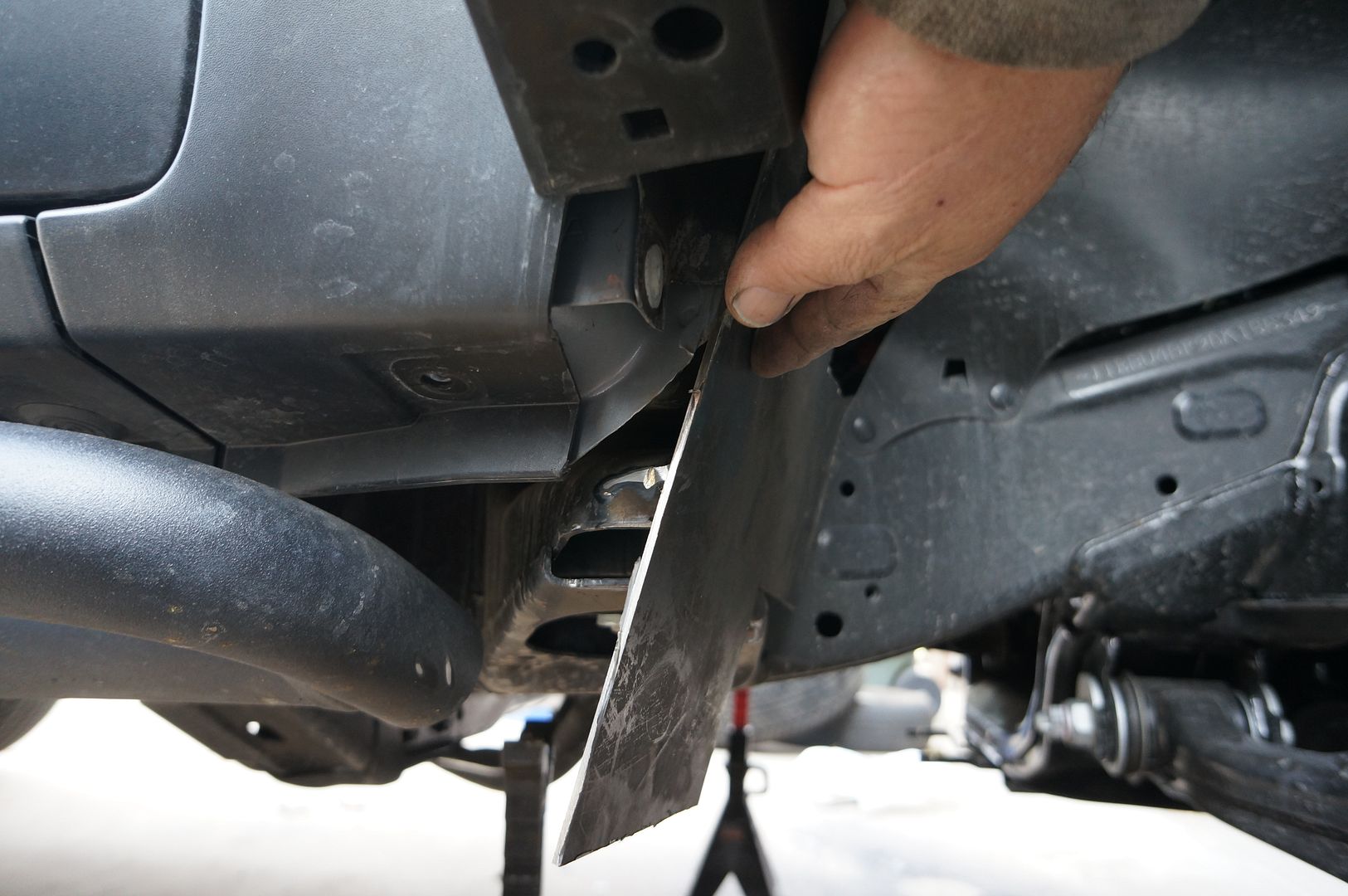 At this point, if you have no access to a welder or don't have the skills, you can just take some black paint and call it a day. If you don't want to install the mud flap then paint any exposed body color metal so it looks all black
if you have access to a welder, you move to this step
Any scrap steel will work. You don't need to make it thicker than the metal already used in the rest of the body mount. It's about 1/8th thick
Again with my scrap steel, I am showing the angle of the chop
This was a scrap piece of steel I found under my bench . Nothing fancy i am sure you can get a piece from most hardware stores or scrap steel recyclers in your area. You need a piece less than 3 inches wide and 6 inches long for each side
Dry fitting it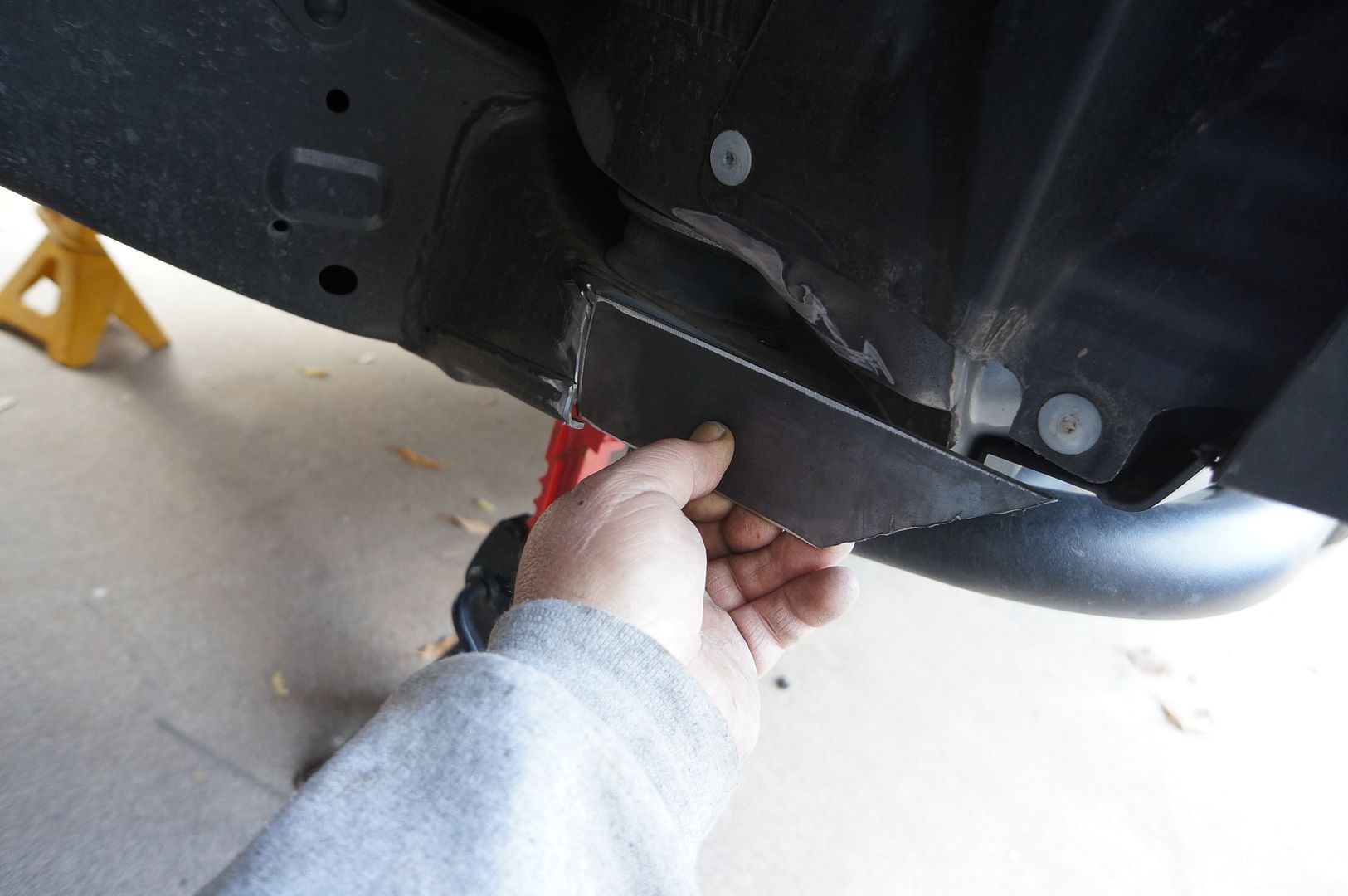 I made a little bevel on the inside part to fit the contour.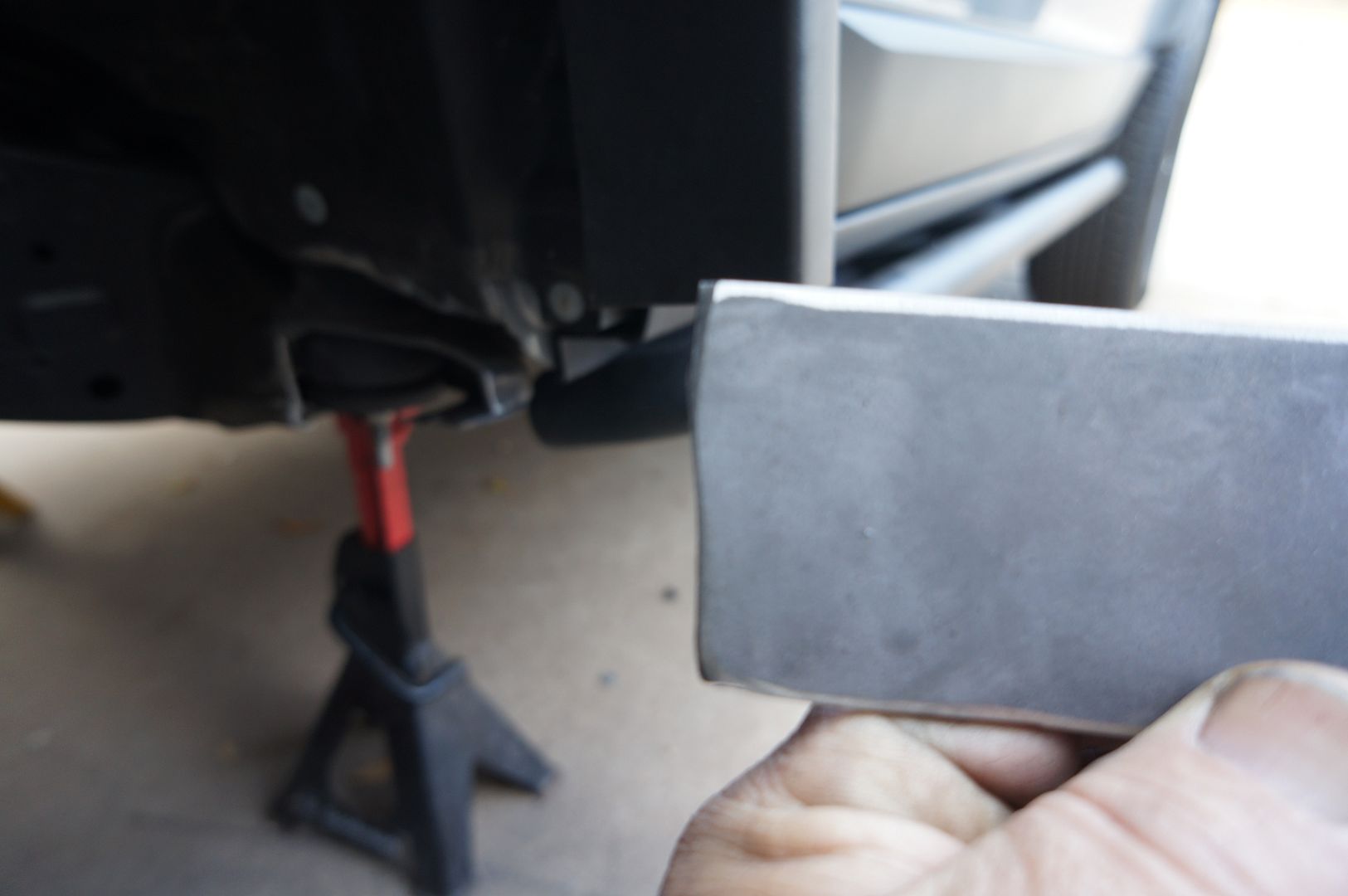 A little trouble with my gas cause some ugliness but I sorted through it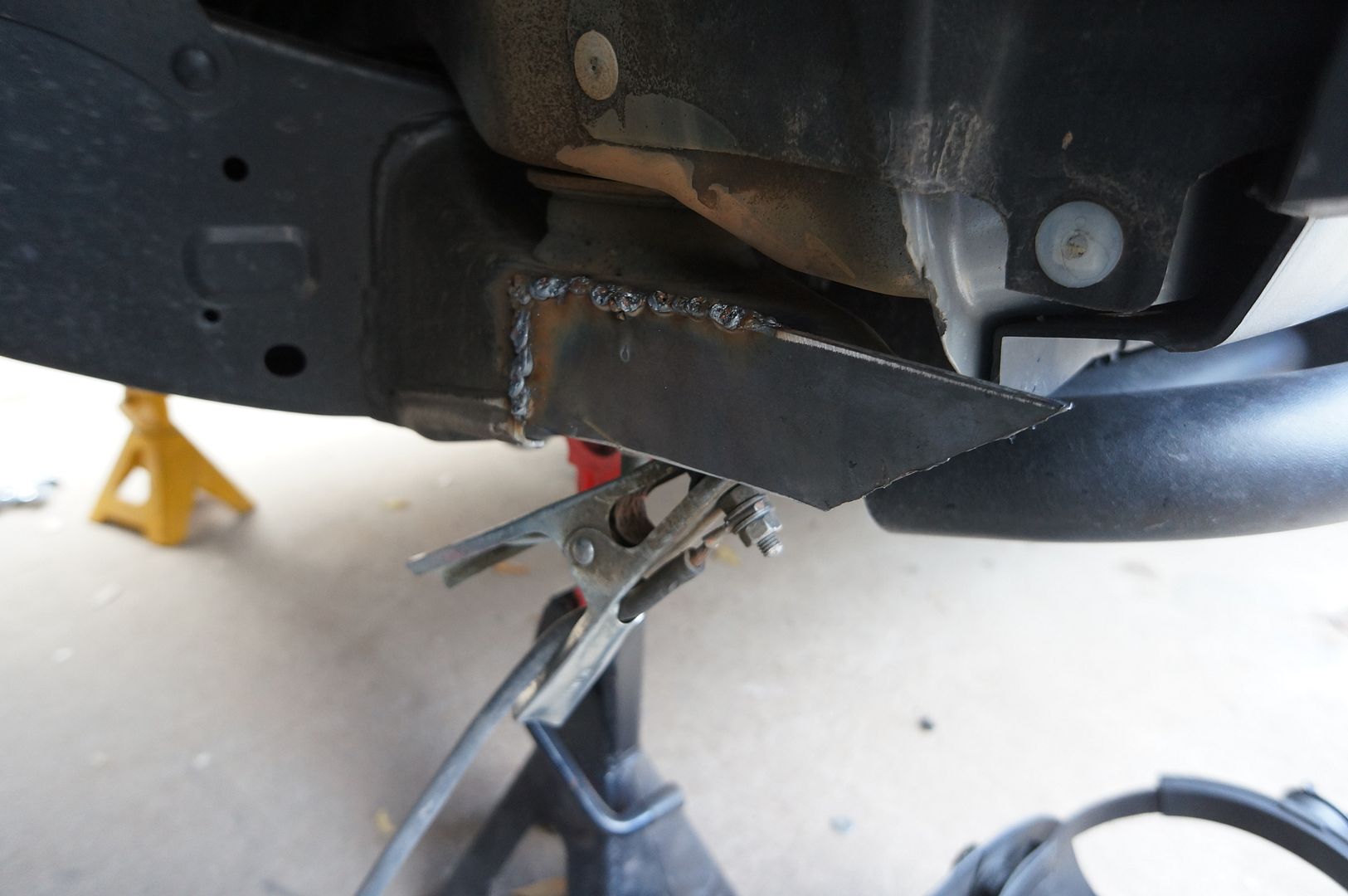 after a little trim and grind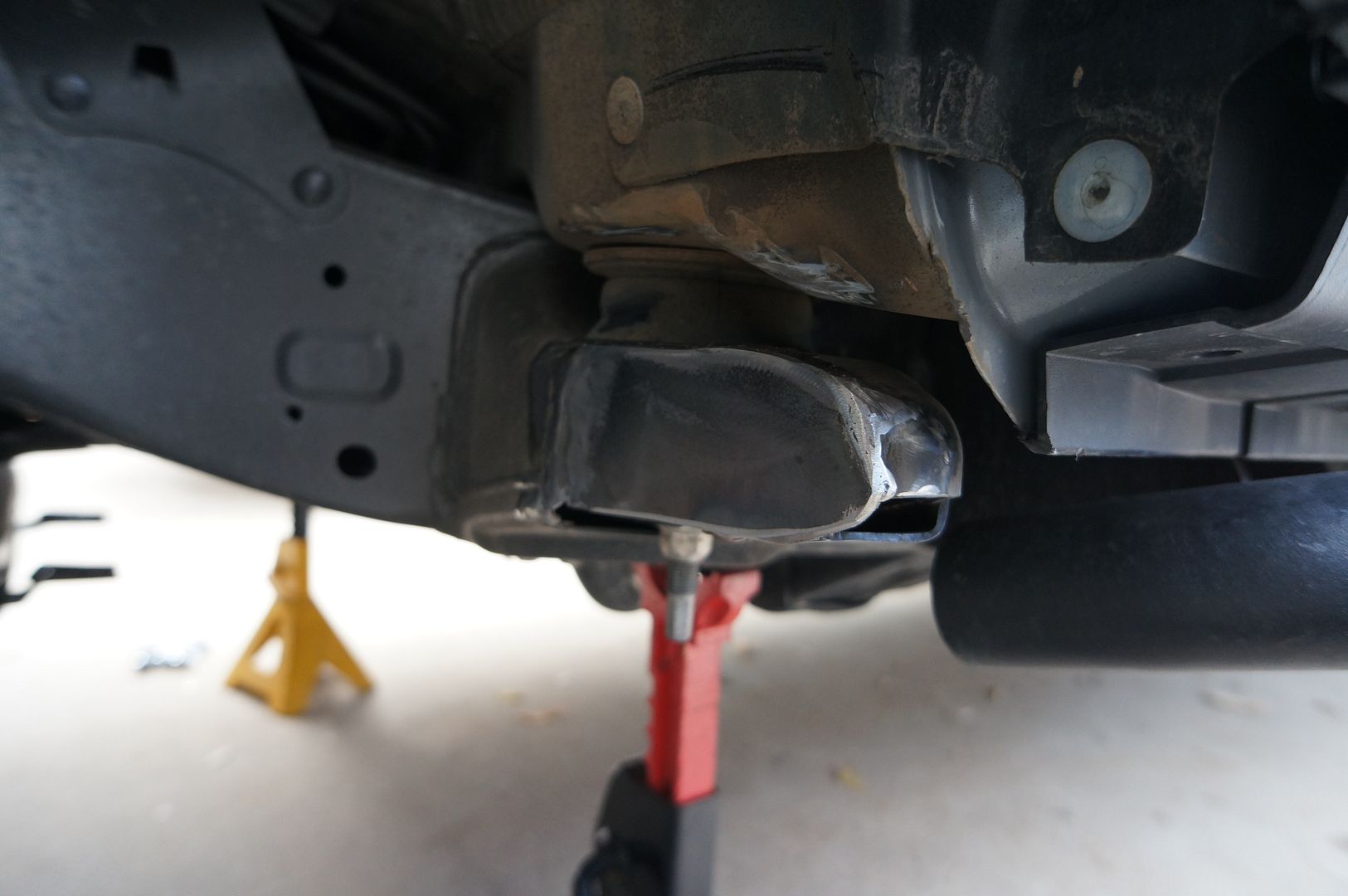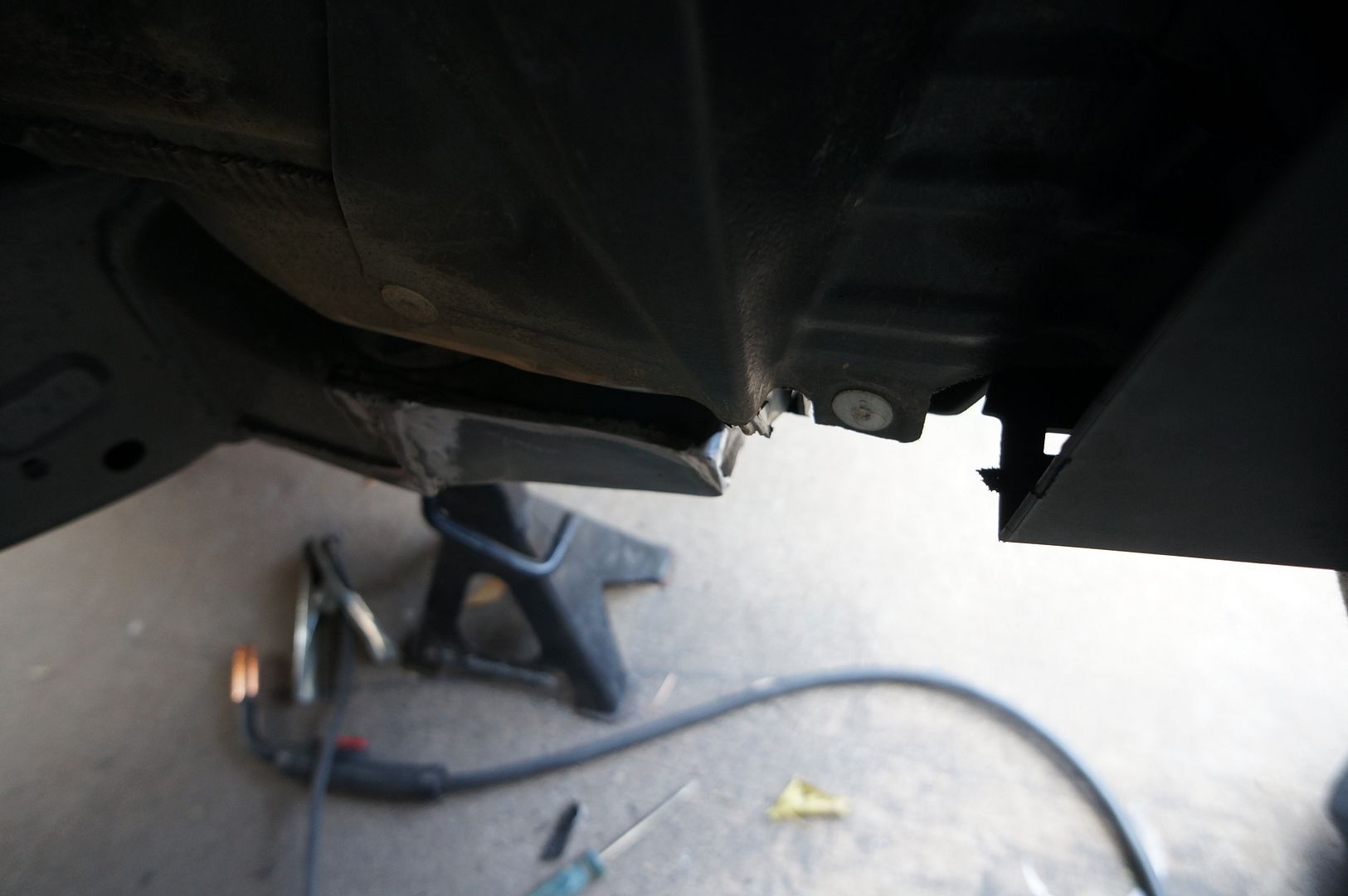 Since I won't be adding the mudflap back I painted the exposed body metal that wasn't black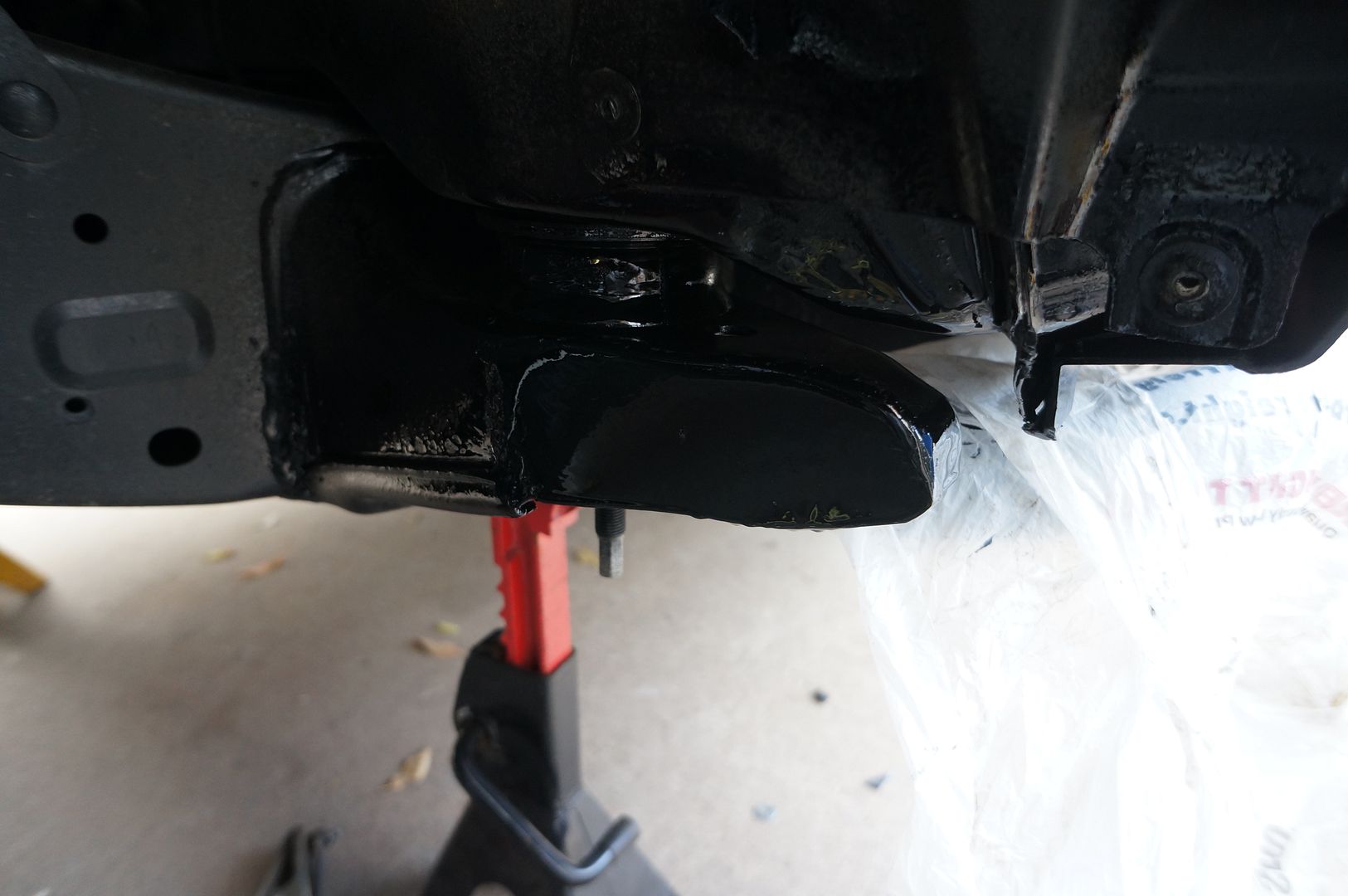 Passenger side
This project took a total of 45 minutes including pulling the tires, mudflaps, and doing all of these pictures.
Tools needs if you want to do a chop yourself without a welder
angle grinder
cut off wheels
grind disc
Gloves , goggles and or face shield
Jack
hand tools
jack stands
rattle can of black paint. Rustoleum etc
If you want to weld it ... Welder
Here are a few pics I took of a 35" General on a Method 8" wheel 4.5 backspace with no lift, just a BMC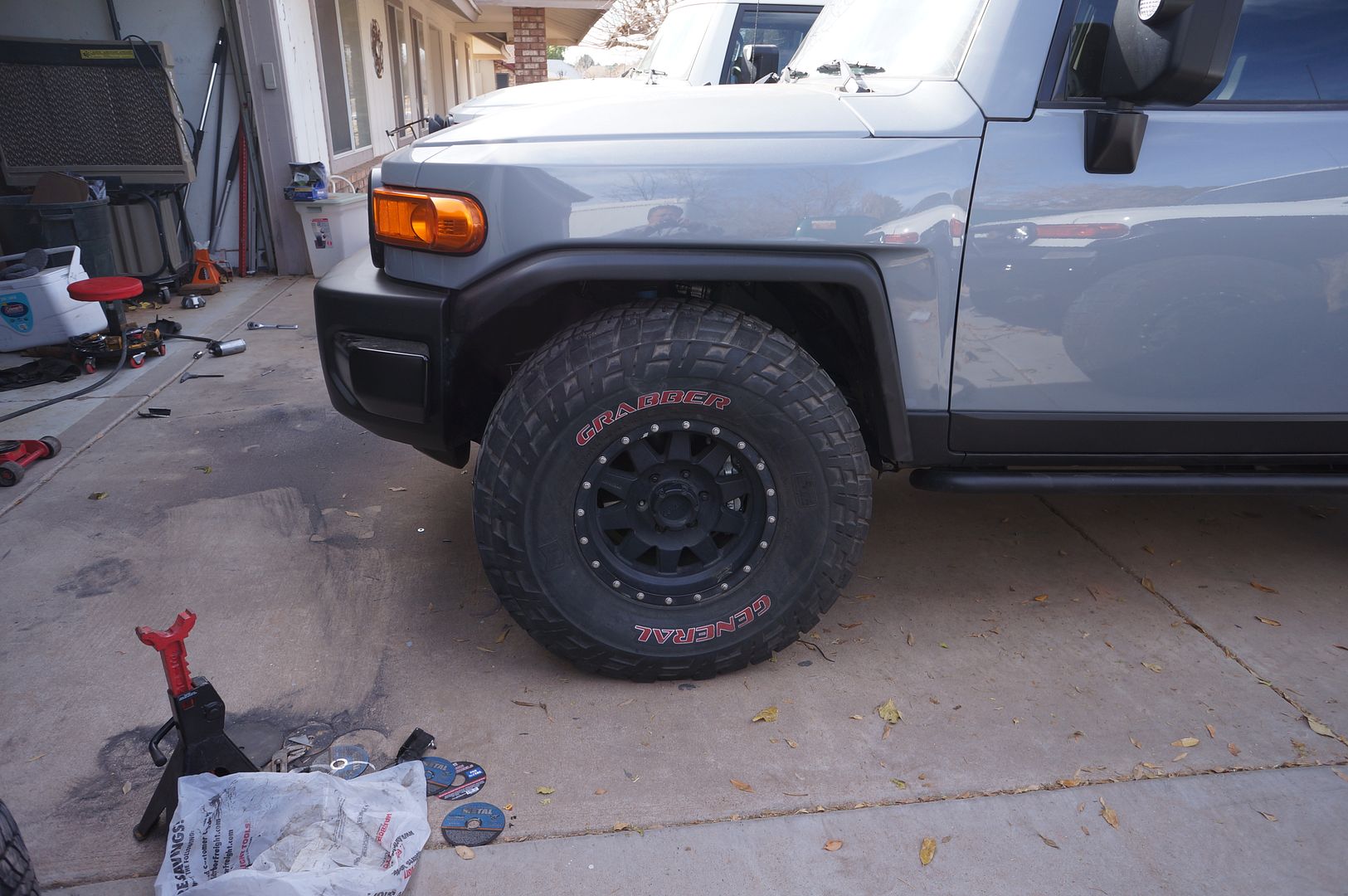 Drivers side almost full lock