Build thread catch up...
I installed a DVR system for event recording - not really intended for recording roadtrips, etc. So far, so good. It starts automatically when you turn on the vehicle, and will continue operation in parking mode for a variable amount of time you set via smart phone app. I was looking for a set-it and forget-it, and this seems to fit the bill.
Rostra products are usually found in the OEM market, not so much commercial sales, so thought I would post this as another option for folks to consider. Install was pretty easy - hardest part was routing wires over headliner. I mounted the front camera to the bulkhead that holds the rear-view mirror. I mounted the rear camera to the rear dome light (temporarily - rear field of view is obstructed by spare, so may move it off-center). NOTE: cameras are not intended for exterior use. The GPS and mic are mounted on the dash. The DVR is in the glove box (in retrospect, maybe not the best place because when I open the glove box, it logs the activity as an event).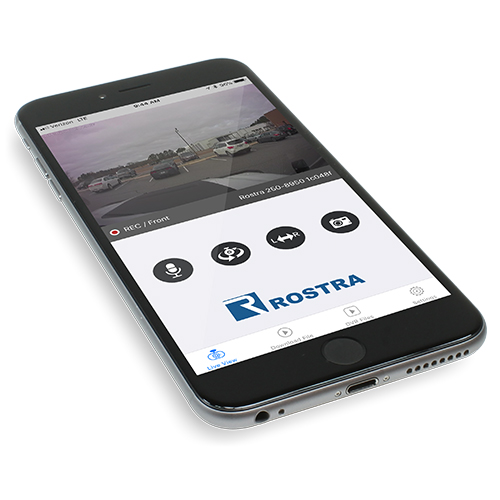 The remote mount DVR from Rostra features two cameras for recording video from the front and rear of your vehicle to an SD card with multiple modes for recording video while on the road and while parked.
www.rostra.com