I got the call today to come pick her up! Needless to say I was amazed at the work done and the quality of the finished product! There's one thing wrong though. No scratches or mud. I have to correct that asap! Here's a few pics!
I had some of the trim blacked out since I was getting the truck entirely repainted. The bezel will be done in another week or two after I get a custom graphic made for the top of the bezel.
A brand spanking new "bling" plate was put on! Completely unexpected! I couldn't get the old one back as a trophy! Oh well...
Brand new sliders and mud flaps too! See how shiny and unmolested they are!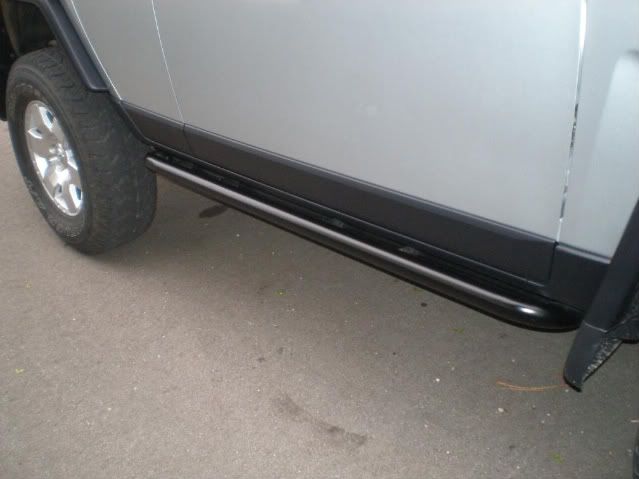 New stock rims!
Blacked out mirror bucket. I had the bumper wings done too.
Amazing body work all done with dolly and hammer work! Real sweet! Did I mention there is no "orange peel" at all with the paint? I love color sanding!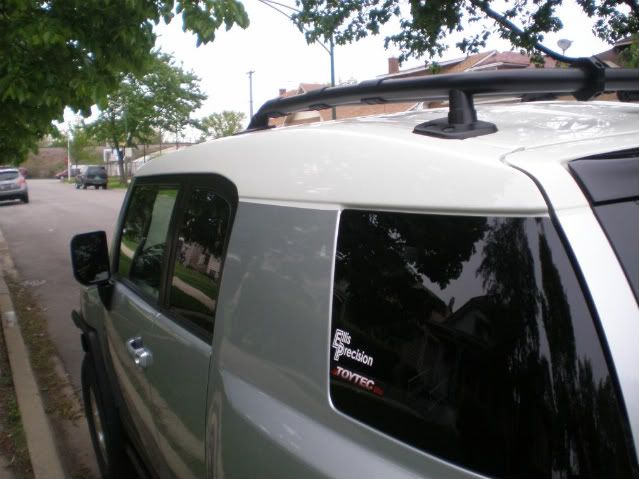 Brittany and Napoleon The Pig. I have to get them to pose for some shots together! Yes! More FJ porn!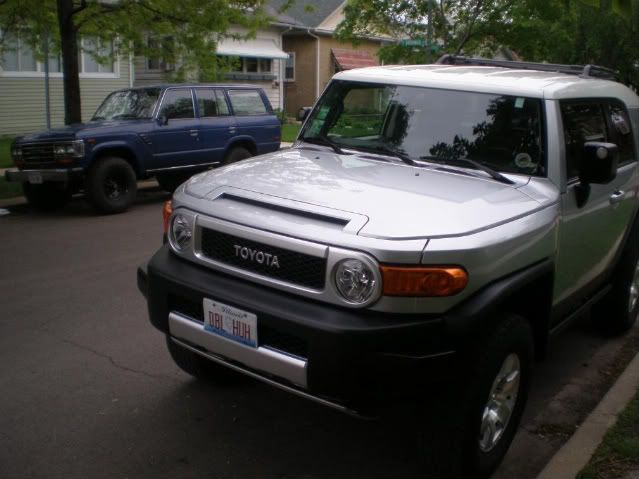 All work was done by Erichs Auto Body in Niles IL. I can't say enough about these folks who worked some real magic!