Posting this up for a buddy of mine that I wheel with all the time. This is a great truck and someone is going to be getting a good deal.
Reason for selling: Needs something with rear seats so he can take his son out on the trail.
'89 Toyota 22re 5spd solid axle swap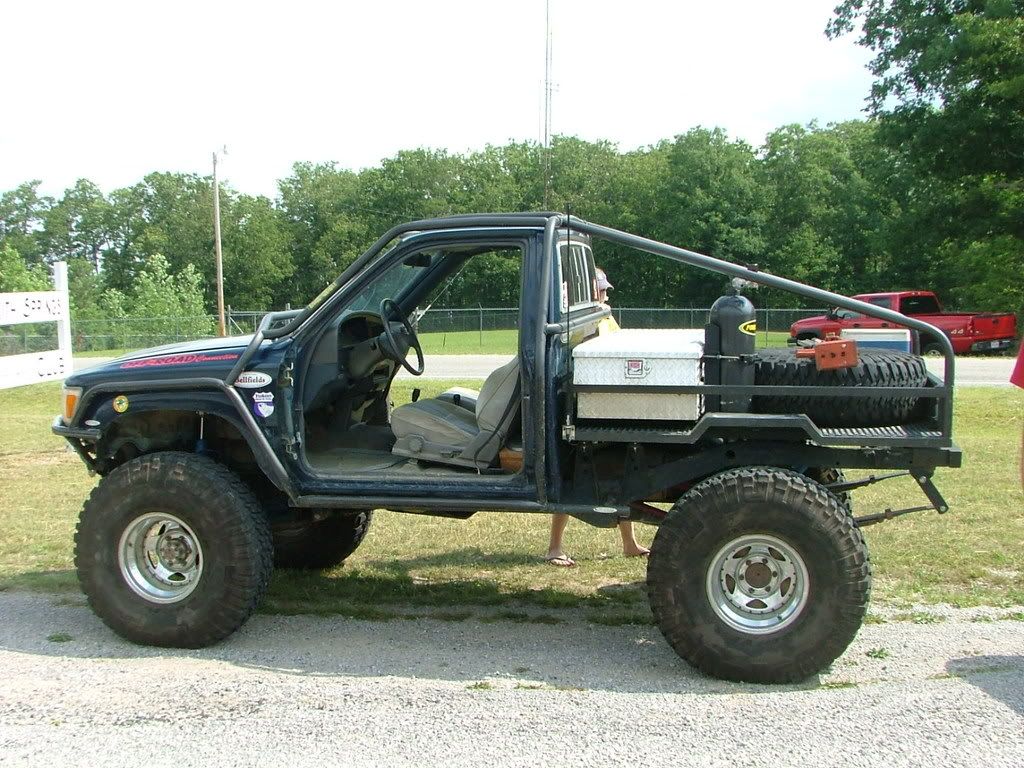 Location: Skyline, AL
MOTOR:
22re, roughly 10K since rebuild, .040" over kieth black 9.7:1
pistons, comp 280s cam, ported head with HD valve springs, OEM japanese
oil pump, timing chain. Flowmaster exhaust. Everything else is
practically new also. This is an awesome motor, I hate to see it go.
TRANNY:
w56 5spd, dual cases with marlin crawler adapter, and marlin
crossmember
AXLES:
'89 rear, new Yukon 5.71s, welded diff, new brakes and seals. '84
front axle, new yukon 5.71s, detroit ez-locker, bellfield axles, 1.5"
wheel spacers, marlin crawler high steer with trail gear hydro assist.
TIRES/WHEELS:
37'' Gateway Buckshot mudders (nylons) with +95% tread on new 15x8 chrome
spokes.
SUSPENSION:
ford ranger springs on rear, 3" aftermarket lift springs on
front (not sure what brand, but they work great), skyjacker nitro shocks
all around.
OTHER STUFF:
comes with TWO beds, factory bed bobbed 11", and steel
flatbed with toolbox and LED lights, all bolts on, takes less than 2
hours to swap beds.; full exo cage, sliders, traction bar, bumpers ;
heavy wall driveshafts, SR5 gauges, SR5 bucket seats, pioneer cd player,
Too many other little things to list.

PRICE REDUCED:
ASKING $7500
ph # 256-609-2710 or 256-587-9208