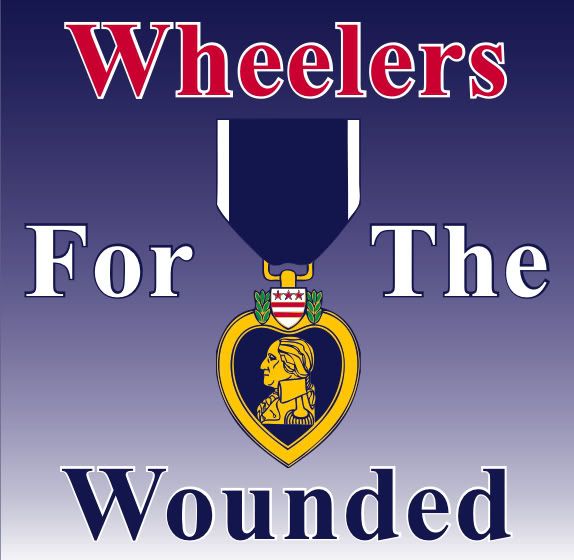 Charity Fundraising Event
Sunday, June 22, 2008, 9am to 5pm
3863 East Dogwood Ave, Parker, CO 80134
(Rain date set for Sunday, June 29, 2008 9am to 5pm)
The Colorado Chapter of the Toyota Territory Off-Road Association
Presents
House of Wrenching
Our objective is to provide mechanical and technical services while raising funds to cover the cost of this and future events, promotions and for the main event in July of 2009.
Wheelers for the Wounded is a non-profit organization benefiting wounded veterans.
We will provide 3 indoor work bays for 8 hours, the services of several Certified Technicians, and will have the following tools available:
Mechanics tools, industrial air compressor, small air compressor, paint sprayer, hand tools (including 2 chain wrenches), spring compressors, drills, sawzalls, grinders, creepers, welders, bench grinder, chop saw, drill press, press, floor jacks, industrial air gun, engine hoist and mount, pipe bender (old school style), 220v outlets in shop with extensions
We will be able to help with the following projects:
Basic maintenance, suspension, simple body work, basic steel fabrication, basic welding
In addition to mechanical work, we will be providing the following practical field repair/recovery demonstrations:
CV swap, tie rod repair/replacement, 3rd member/rear drive shaft disconnect, proper hi-lift application, proper winch application, proper tow/recovery strap application
BBQ and beverages will be provided by COTTORA
This is a four-wheel drive family event and we encourage the participation of all makes and models. Bring the whole family to meet- and-greet fellow off-road enthusiasts and support our wounded veterans. We look forward to providing a learning experience, and a fun day in the sun with good food and friends.
(This is also an alcohol-free event: no alcohol will be provided or allowed on the premises for your safety and ours.)
Suggested donations are based on the following schedule:
Food & Demonstrations
$5 per person (children 15 and under free)
Shop labor:
$20 per 30 minutes
4 hour maximum; includes food and a Wheelers for the Wounded sticker
You will be required to provide all necessary parts and shop materials other than tools
Additional donations welcome
So we can plan effectively, please RSVP to
[email protected]
with the number in your party, the type of work you would like to have done (include the year, make and model of vehicle), and any questions, concerns or special needs you might have.
​