We had my cousin down from Burns Oregon for the weekend and since Burns is in high desert country in Eastern Oregon, we thought we would show him some of our desert.
So Saturday we headed to the Colosseum mine. We took a "short cut" that added probably 2-3 hours to the trip, but its all worth it.
A map of our route with wonderful Pahrump at the upper left.
Once we got off the pavement onto our short cut, the flowering desert was very apparent.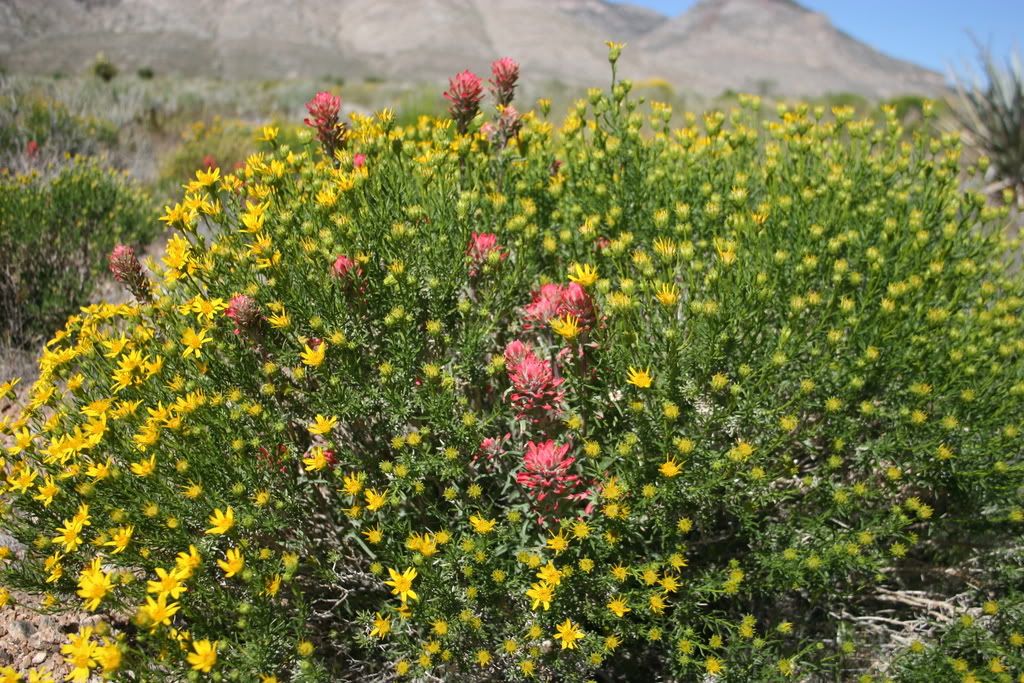 Then we encounter a wildlife watering hole, courtesy of the Nevada Dept of Wildlife.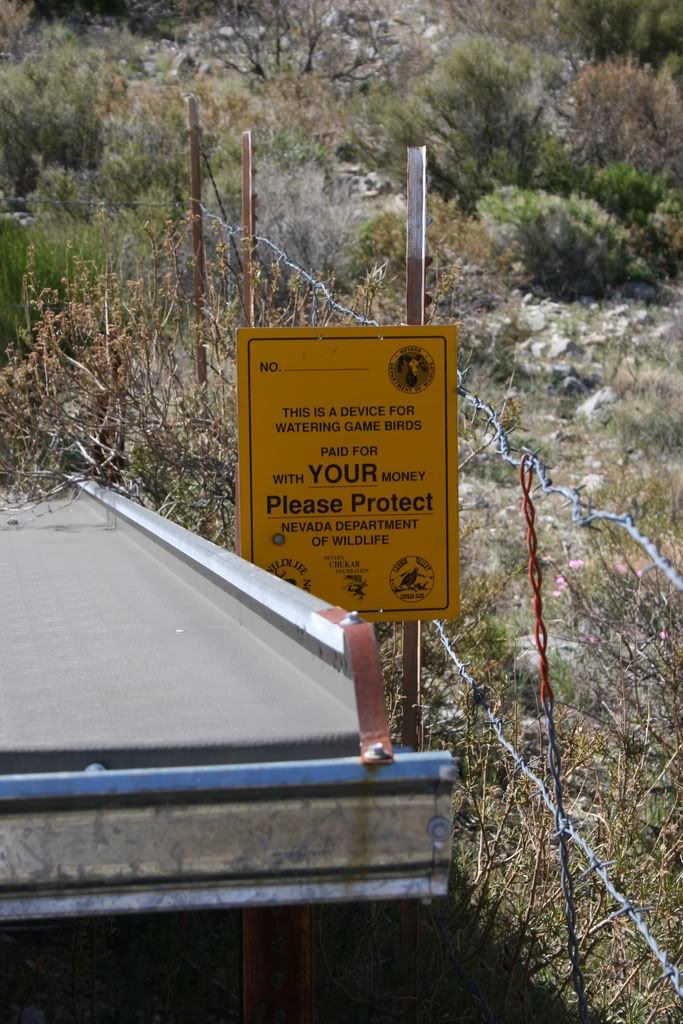 The first town was Goodsprings and we found a project rig
Does anyone know what this is?
A nice new home being built there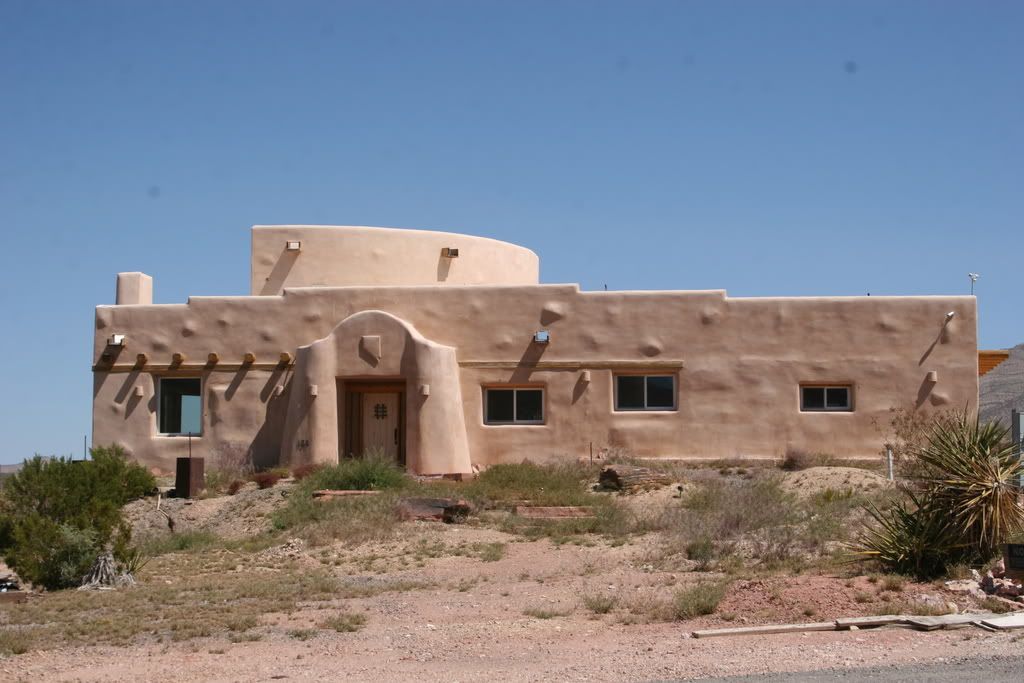 On towards the mine - our lunch spot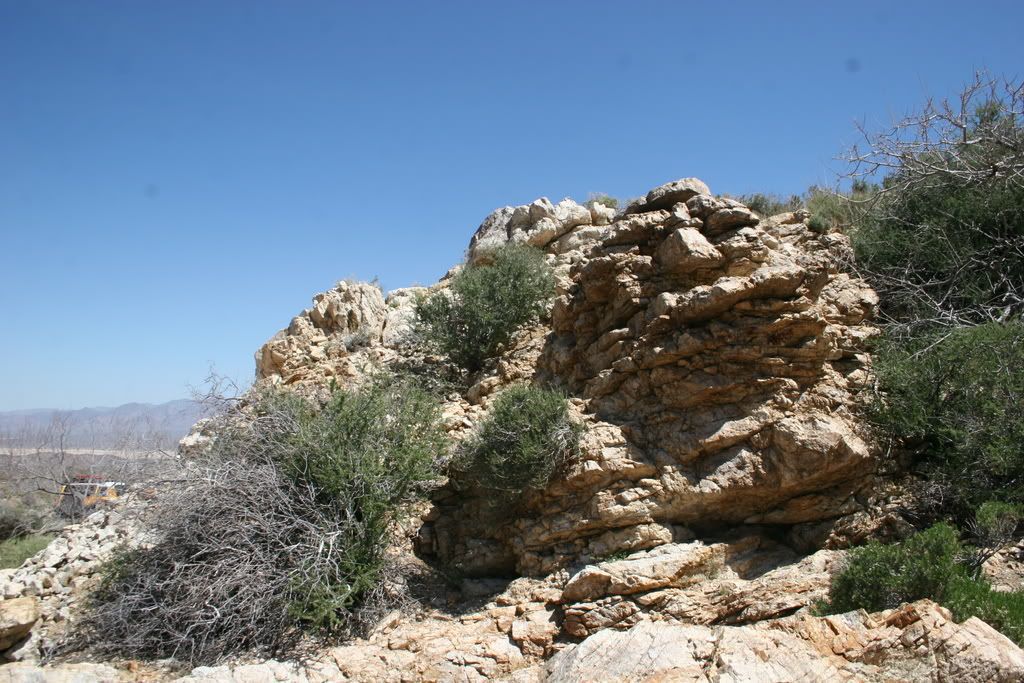 A local looking on
Further up the shelf road, more flowers. Our FJ hiding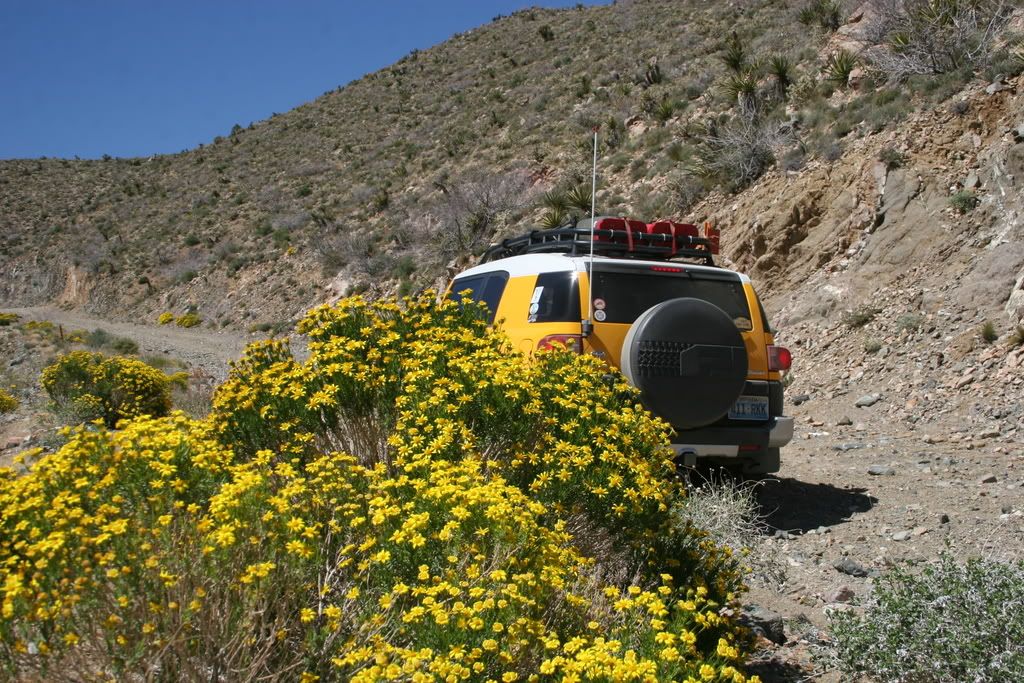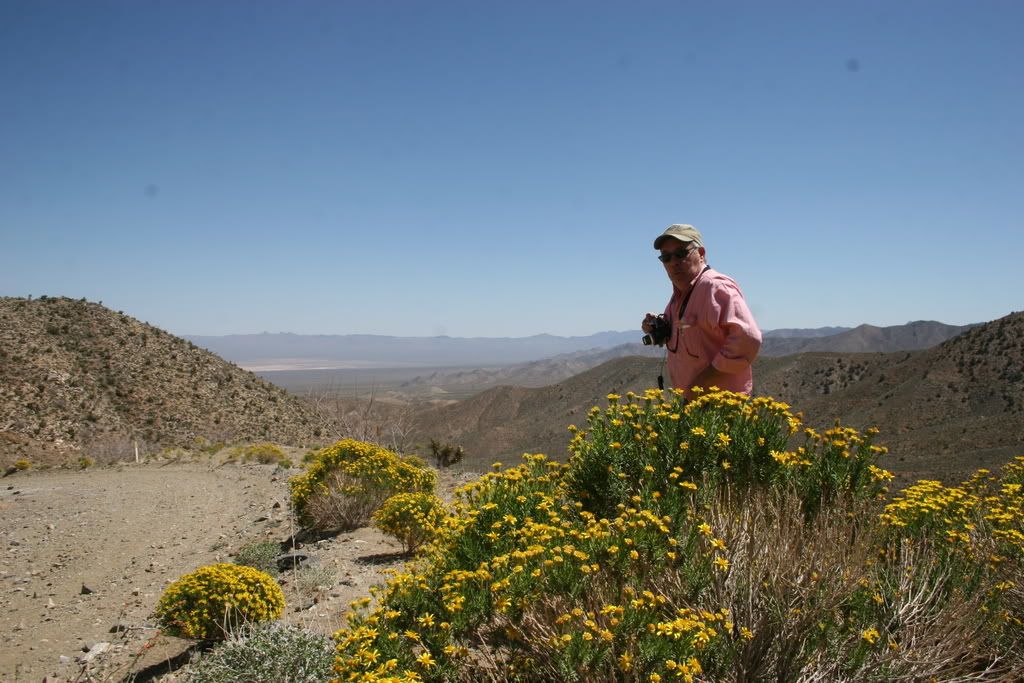 To be continued........