The Bajarack RTT version is currently shipping, we have made some modifications to the original design to be compatible with Eezi-Awn Series 3 1200 series, Camping Lab, ARB, Mombasa car top tent and soon AutoHome Maggiolina.
The EXPEdition (RTT) measurements are 48" wide x 84" long, flat area is 48" wide x 58.25" long. The mounting brackets for the FJ allow easy access for a guys hand to tighten all 6 mounts:
The price for this rack is $565.00 plus shipping (approximately $110)
Question on the Maggiolina you mention.
Will the shell of say a medium Maggiolina such as mine sit lower to the roof line than what it currently does on my stock rack?
The Maggiolina works great on my stock rack, but it is up higher than I like, and I will get tossed around a bit at freeway speeds if it is really windy out.
I like what this member did.
He used the ARB fitkit, then had 1"x1" crossbars welded in after 3/4" holes were notched to drop the bars in.
Although it looks like it would be a royal PITA to get to the mounting hardware for the bottom of the tent, pretty much what Dom described.
The Maggiolina AirLand model below though is the small one, not the medium model like I have.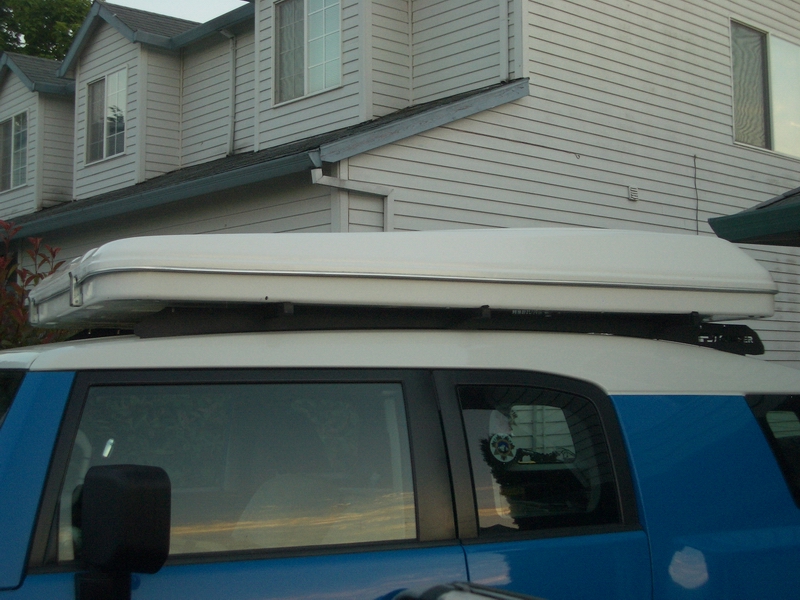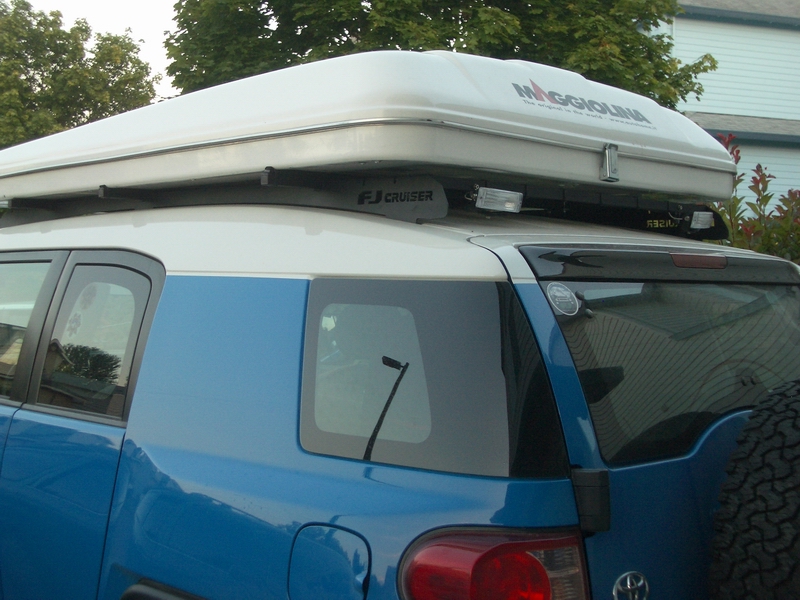 If your future rack would let a medium Maggiolina fit lower, I would be looking into one of your racks.
The Maggiolina is getting quite popular around my neck of the woods too, as I have seen a few others besides Wayne's and mine.