Well, it's been a few weeks since the last one, and it was good to get back out there. One of my favorite places growing up and all through school is a place called Cleator (34.278106,-112.234225), and below that, a sometime-running creek called Turkey Creek. Getting back to Cleator was one of the main reasons I'd been itching to get back into a 4x4.
I didn't take too many pics this time, nor shoot much vid, but I did get a few nice looks.
This is the town of Cordes, and it gives an idea of what the surrounding towns look like - at least the best-preserved ones: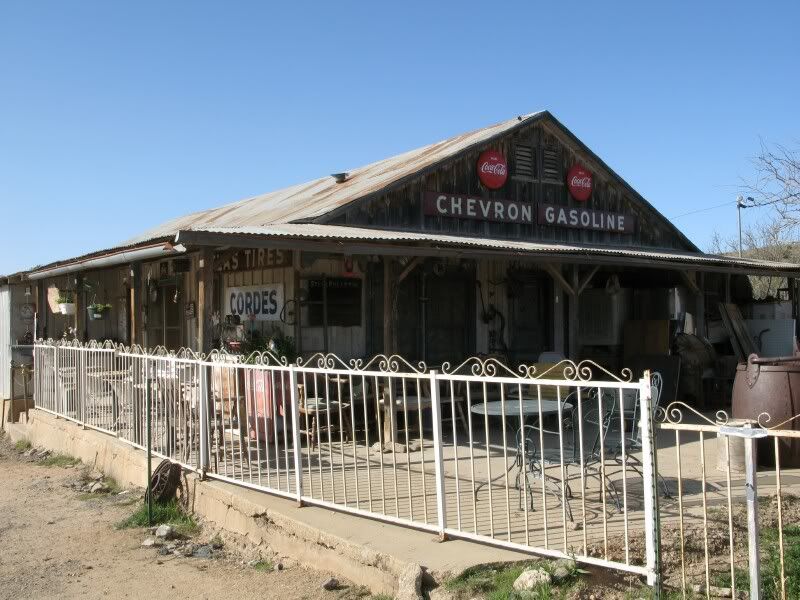 We did a number of little side trails off the main FS road, and at the end of one, found an old prospector's hand tool - I'll post a pic of that when I get home (forgot to take one). If I thought the owner would ever find it again, I would have left it - but it appeared to be entirely abandoned, and nowhere near any landmarks of any sort, though the area is littered with mines of all types.
Past Cleator, down the trail, and here's my first look at Turkey Creek in probably 10 years or more: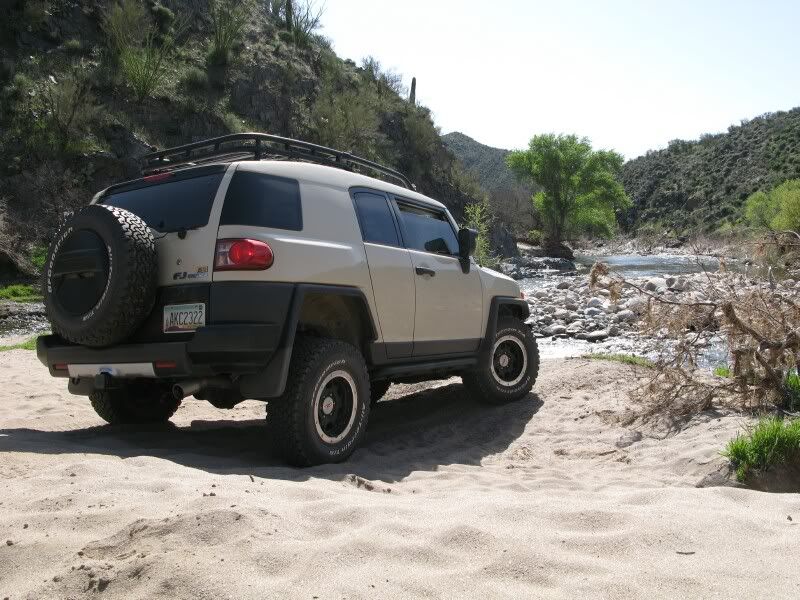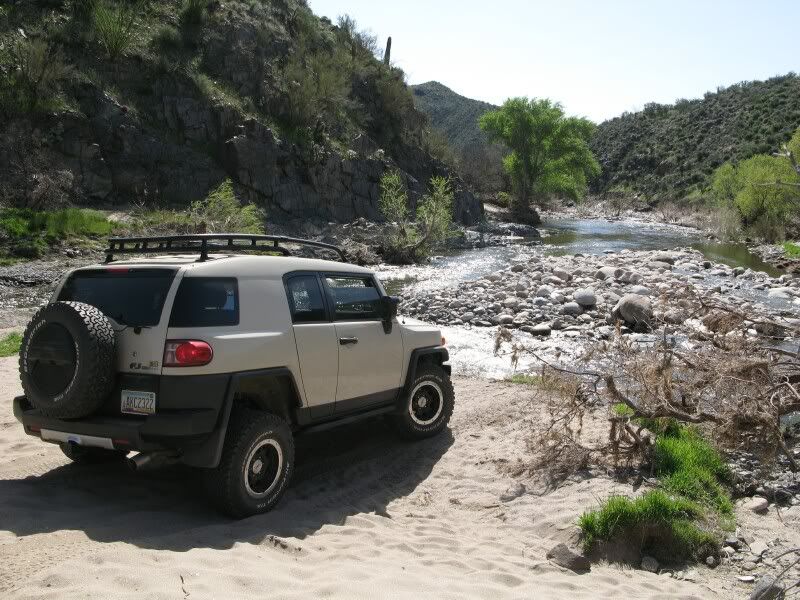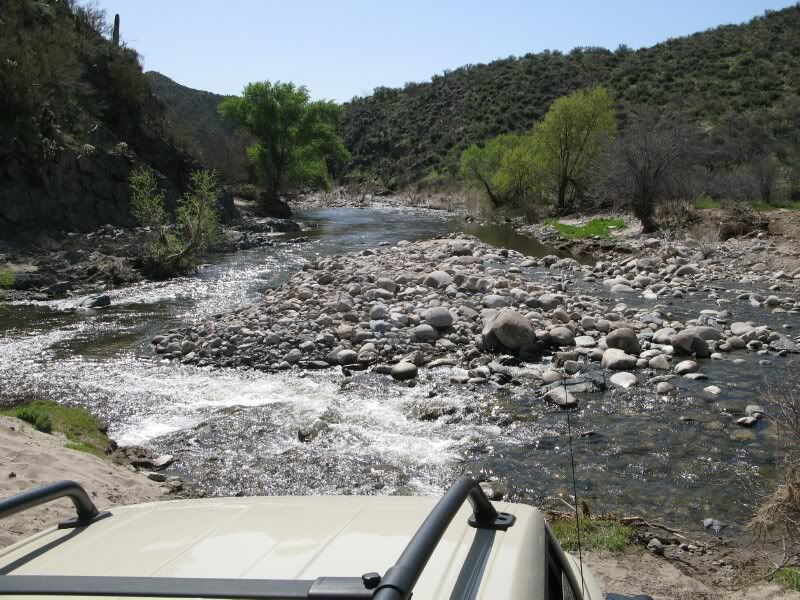 We used to ford the creek to the left, but the opposite banks are now too washed out to climb. So we ford a gentle one straight ahead, then come back around to a different approach, shown in the vid below.
Here's the third ford:
And the fourth:
Stopping where we did in that last vid, it's a quick scamper to this swimming hole: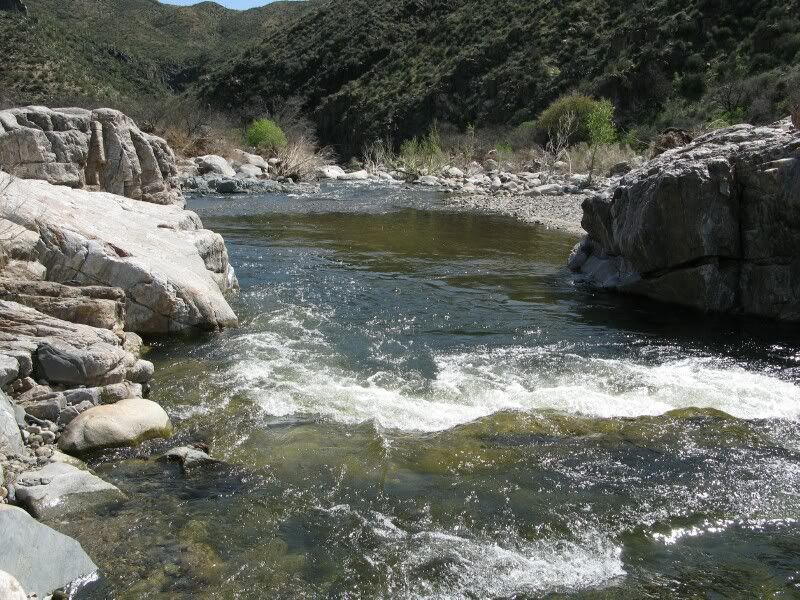 Now, on the way out, we had a little trouble on the same ford we made without trouble in the second video above. On the way out, I didn't stop to scout a line, and ended up getting really badly high-centered. It took a lot of moving boulders, a fair bit of bumper homping, creative log placement, and help from a couple of friendly prospectors who were up there hunting nuggets.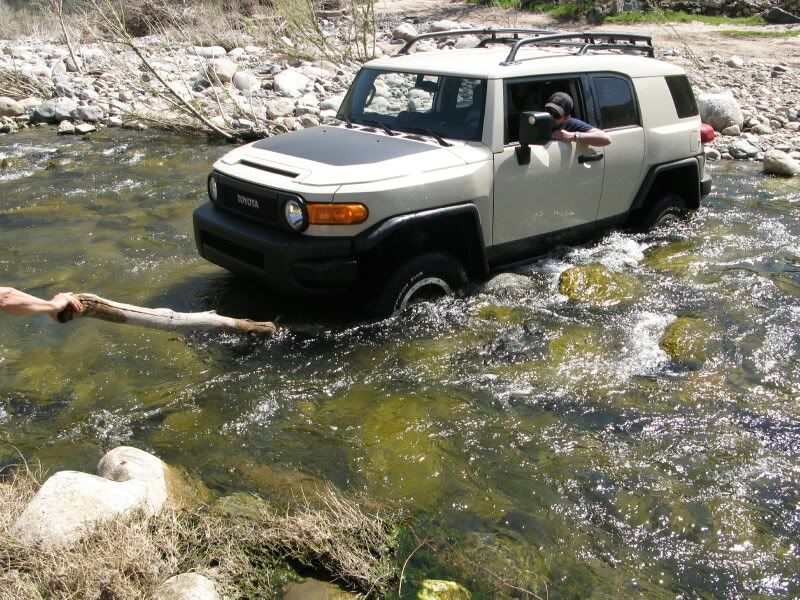 Here's Tom and Doug, victorious:
Afterward, I had a rotational noise coming from the 4-wheel drive system - when I disengaged the front axle, the noise stopped, and when I tried to re-engage it, it got noisy again - which had me a little concerned. Turned out, it was just the little driveshaft coupler skidplate that had gotten shoved up into the coupler. That's the kind of damage you're glad to find, 'cause it's easily bent back into shape.
One other kind of damage that I was less glad to find, was this type: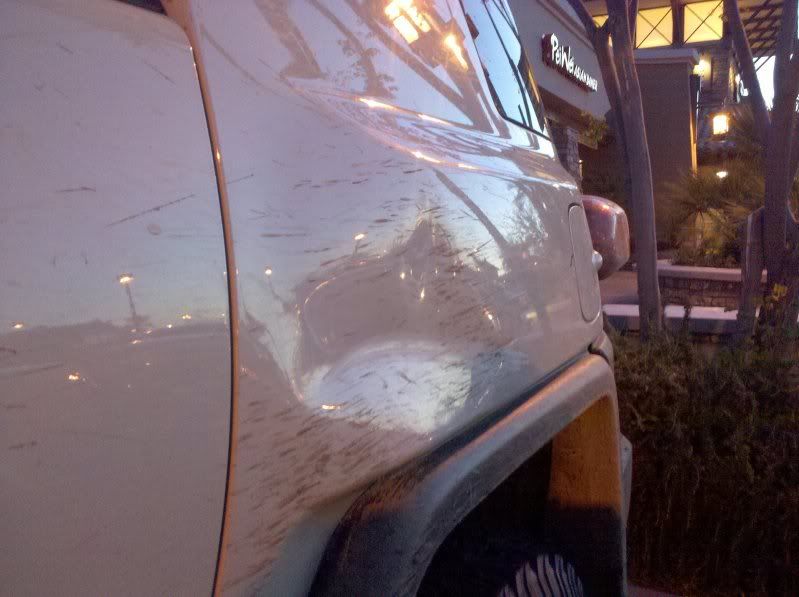 That one I got heading out - and I didn't even realize it at the time. But if you watch the end of the first video again, as we climb up the bank, you can see on the right side, the broken limb that did it to me as we passed it going out. I'm not quite ready to concede those lumps to the truck, and I'll see what I can do the straighten her again. I'm not going to go too far with the repair, though - it's a truck after all. Do hope I can smooth it out some though.
After that, we headed on up to Crown King, and stopped for lunch at a place that was hosting a 4x4 club. Spot the FJ40 in here:
After Crown King, we tried to tackle the Senator highway, where we got snowbound and halted last trip - but this time we hit it from the South instead. We got up past Palace Station (about 10 miles to Prescott, and maybe three from the spot we had to turn around from the other side), past a road closed sign, and ran into a Rhino and a Silverado or similar 4x4, and all three of us took turns on this patch of untouched (but weeks old) 2' snow, and in turn had to concede. So I still haven't beaten that damn trail.