Discussion Starter
•
#1
•
so ive always wanted a way to open the rear hatch with a button. makes things much easier, right? right!
so following previous right ups on the forums i did just that.
but i began to think that i really wish theres a way that the hatch opens with out the door ajar system going off and interior lights going off...
so i spent a good amount of time metering out wires, seeing what does what.
at the latch itself theres 2 sets of wires, one set to the release motor, another set to the door ajar system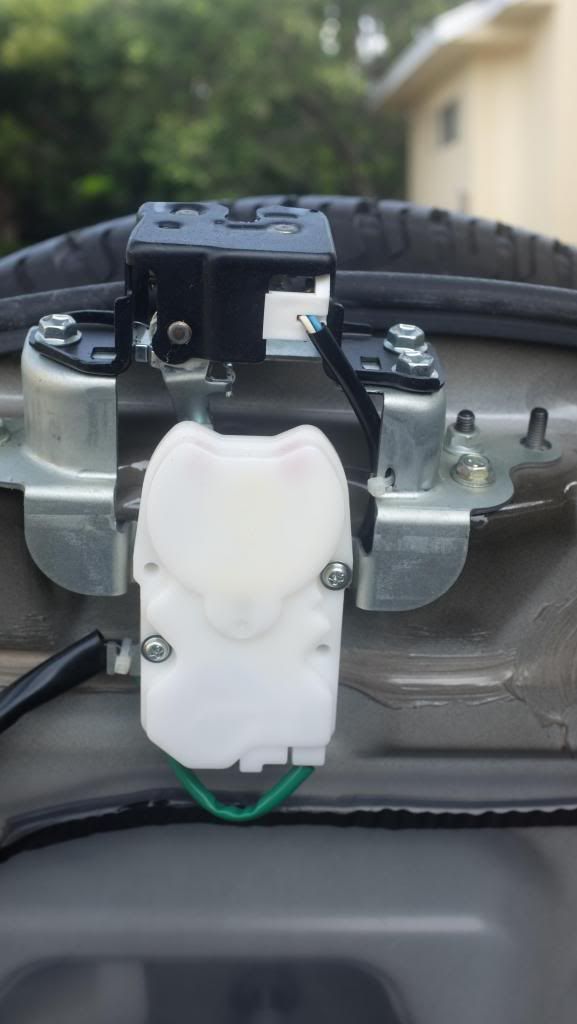 the wires on the lower portion covered in green are for the motor, we leave those alone and focus on the top 2: blue and white
these 2 wires are your sensors.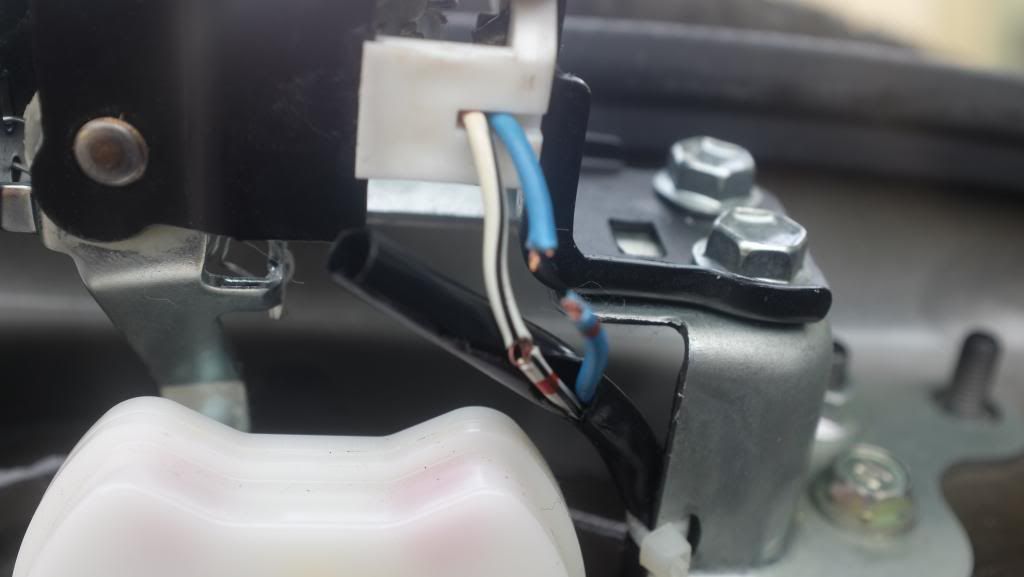 through trial and error i found out that the system sees voltage when the door is shut (about 5 volts), normally closed system. when open, it grounds out, losing voltage and then setting off the door ajar system.
i tried everything from trying to find a voltage lead in the rear door to just jump to this wire so it has voltage constantly, couldnt find anything.
i tried putting some type of spacer, or contact blocker if you will, inbetween the switchs contacts to prevent it from grounding out.
then finally the light switched on... just cut the blue wire since it has voltage all the time, thus when the window opens and the switch makes contact... the wires not connected to be grounded out! so i cut it, and whoala! it worked!
then taped all the connections back up and finished up with the rest of the install.
but im so happy now i can have the rear hatch open and no door ajar light on and no dome lights on!:blueblob:
the rear door itself still retains its door sensor and functionality since its on a different system.
so far everything works as should.
but such an easy fix/mod for anyone doing the rear hatch release!!!