·
can i become 1/2mil90 for a little while
Discussion Starter
·
#1
·
As you know purchasing beadlocks can get expensive quick. For those of you out there with steel wheels that want the benefits of a beadlock with out the price tag, this thread is for you. This is not for everyone though. If you have no experience with welding I wouldn't recommend trying this. You don't need to be a professional but the welds do need to be pretty air tight. We'll get into checking that later.
This is a "standard" kit from CrawlFAB. $350 shipped W/ hardware.
Step One - Prep:
Break down your wheels and tires. My dad has a tire machine so this was a pretty easy task. Make sure you do NOT mangle or tear the bead when dismounting/remounting. Once your wheels are broken down. Use a flapper disc on a grinder to clean the paint around the lip to receive the beadlock. If you are like me and have very used wheels you'll also need a crescent wrench to straighten out any bends or dents from crawling.
Once the beads are clean and down to bare metal take your inner ring and chamfer the outer edge that will be welded. I used the same flapper and grinder for this step. Doing this will make it easier when you start burning it in.
Step Two - Welding:
Now that all your prep work is done, this is the point of no return. Take your inner ring and center in the lip of your wheel. There should be about a 1/16" gap all the way around. If your vehicle is a daily driver this is a very important step as it can cause your wheel to not balance properly.
Once centered clamp the ring to the wheel. I then put 4 tac welds around the wheel at 12, 6, 9, and 3. Moving right along, It's now time to put some good beads in. I worked counter clockwise around the wheel with ~1" beads for the first round.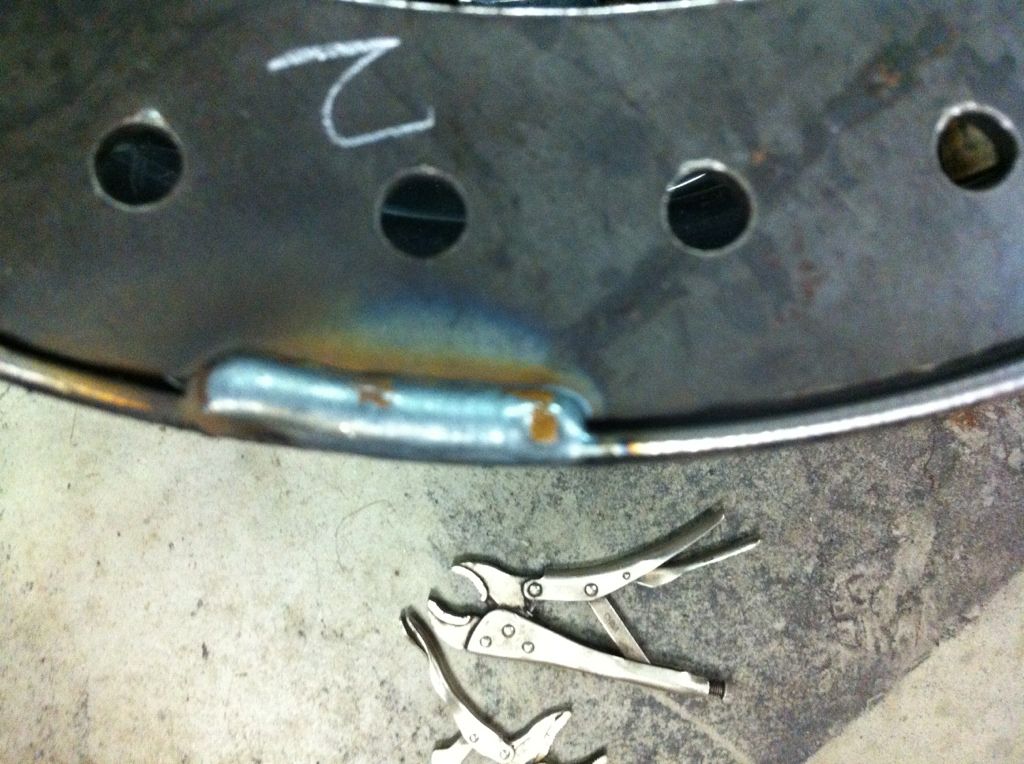 Starting at 12 moving to 6, 9, and then 3. This pattern will help to disperse heat around the wheel and prevent it from warping.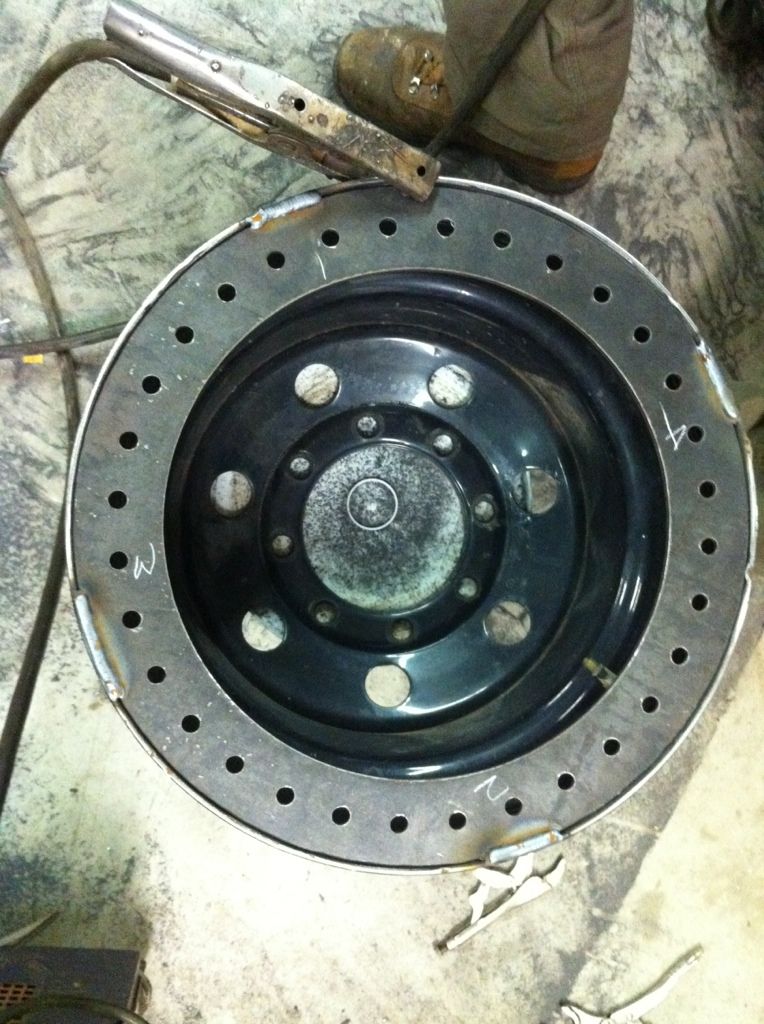 Staying with the pattern above I moved to ~5" beads until I had welded the entire wheel.
Step 3 - Checking your welds
At this point I ground down the welds flush with the inner ring. Then take sidewalk chalk and generously go around the entire edge. Set the wheel up right and pour in a small amount of mineral spirits to the inside lip of the ring. Be careful not to put so much so that it spills out of the bolt holes. Roll the wheel slowly. If there are any holes in your weld, the chalk will let you know and it will look like this.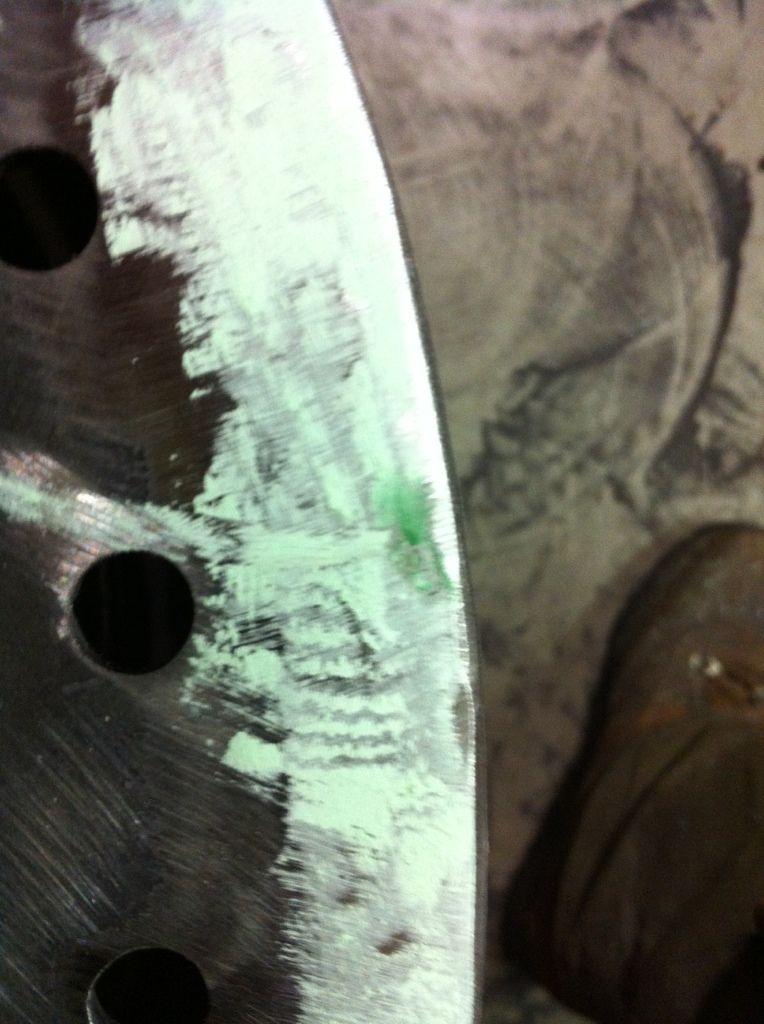 I went ahead and tac'd the hole, but I've heard using silicone when seating the tire will fill small holes such as the one above. I figured it's easier to weld it up now then risk having a leak and having to tear the whole thing back down. (mineral spirits are flammable, don't have a bunch spilled around when you start to fix any hole you may find)
Step 4 - Paint
Easy enough...
Step 5 - Outer-ring
Old Cruiser did a great right up on this -
HERE
DONE!!!
Go have a beer and pat yourself on the back for a job well done! :cheers:
General disclaimer: this is for educational purposes only, individual results may vary.