Bought it July 21, 2006. Currently 29,0xx miles on the odo, and its my daily driver (yeah, i don't drive far, work is 1 mile away, college is 5 miles away).
Brand Spankin New!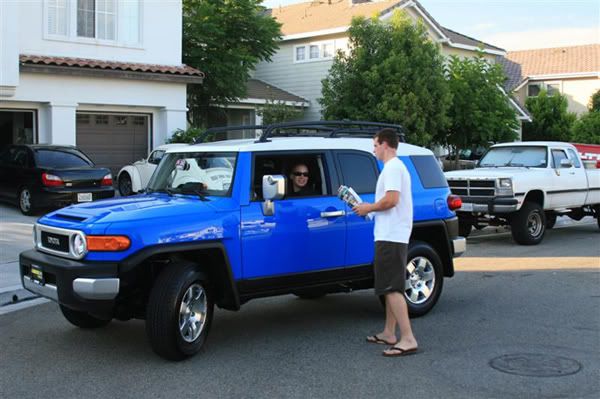 It has a few names.. the "Voodoo Death" thread title, its just my attention grabbing method. I don't refer to it in 3rd person like it's a person. But i do like to show off.
The Driver:
What can i say? I have an FJ.. thats about it.
My FJ is built up of mostly used mods.. much cheaper.
A special thanks to the members i have bought used parts from:
RicoVerde
: Bandi mount (new actually)
TCao
: Sliders (Thanks Bud!!)
Lifeoffroad03
: OME rear shocks
Wrigman
: OME 885 springs
Air2air
: Warn M8000 w/ kevlar line (Dude My FJ is part-uber now)
A member whos name i forget
: TRD CAI
Sparman
: Set of stock stealies
VooDooRocky
: Donahoes!
kcsterling
: MAF Sliders
mir207
: Total Chaos UCA's
JDEMELLO
: Front skid plate
I'm sure there is more...
As she sits today..:
And now a more recent pic: