Way back in June, I started having "performance problems" out in Utah. You know, embarrassing "lack of power" right when it was needed. Under these circumstances, I did what anyone would do: I limped off to Vegas. But it just got worse! I feared I might never "perform" again.
Of what do I speak? Engine power, of course
It started as a slight power drop out at high speed and revs, but it developed (over several hundred miles) into a nearly paralyzing condition. Synchronous with the power loss, the "check engine" light would come one, and my scan gauge told me I had a p0171/p0174 error (lean mixture). Much of the discussion of the hunt for the cause while the truck was at Desert Toyota in Vegas is described
in this thread
, with a little extra discussion
in here
.
My truck sees a lot of desert dust - it's coated much of the time. This confused the Toyota dealership a bit - they cleaned out the air intake and replaced a dirty mass air flow sensor (none of which was the issue) before they finally got to the real problem: the fuel pump and pump screen.
The fuel pump and screen turn out to be loaded with dust and fine sand. It's not some other form of residue, since you can put your finger in the old part and pull out nice mineral grains - it's good old desert dirt.
How on earth did that much dirt get in the system? I don't know. I'm not crazy sloppy when fueling, but the fuel cap bay is dirty sometimes. I did not have a locking gas cap on until about 9 months ago (I've been driving the truck since June '06) - so there was a long period when maybe someone could have dumped sand in. I do have a Man-A-Fre auxiliary tank, and mine was the test article vehicle for the tank, meaning that the tank was on-and-off the vehicle like 5 or so times. I have used some very dicey out-of-the-way gas stations in Nevada, Utah, Arizona, and California - maybe that had bad pumps. I do use Scepter fuel cans for refilling the truck sometimes - the filler nozzle for the tanks has it's own screen, but it's relatively coarse.
Anyway, here are the photos: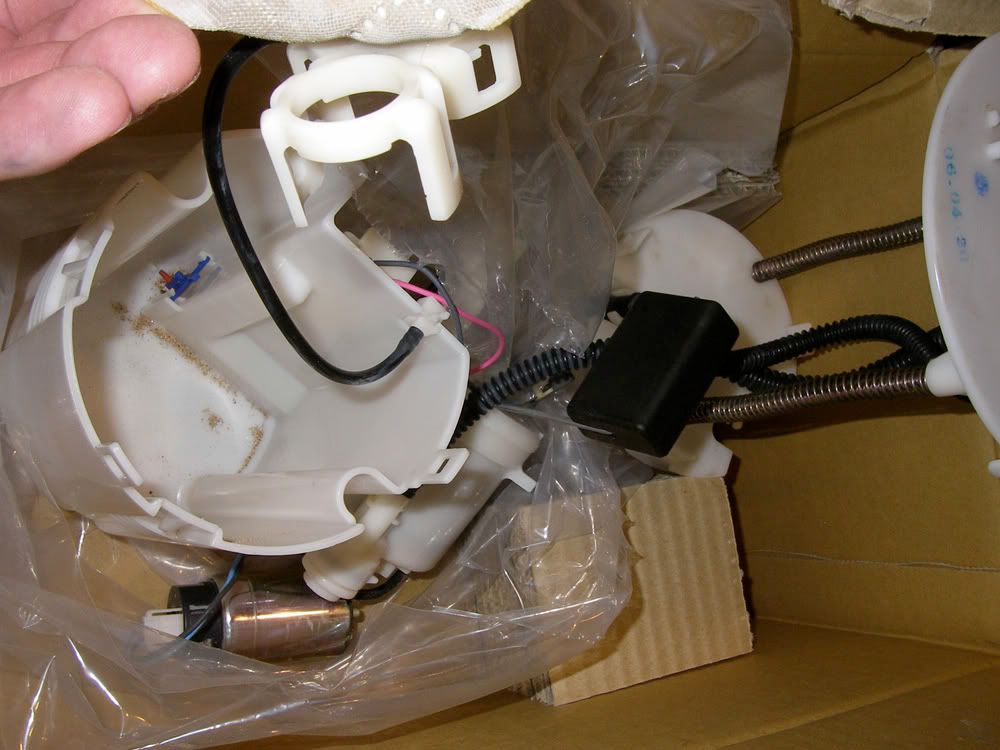 Fuel pump and associated bits
Filter screen is hard and distended - I'm assuming this is from accumulation of fine dust inside the screen
Dust and fine sand inside the main housing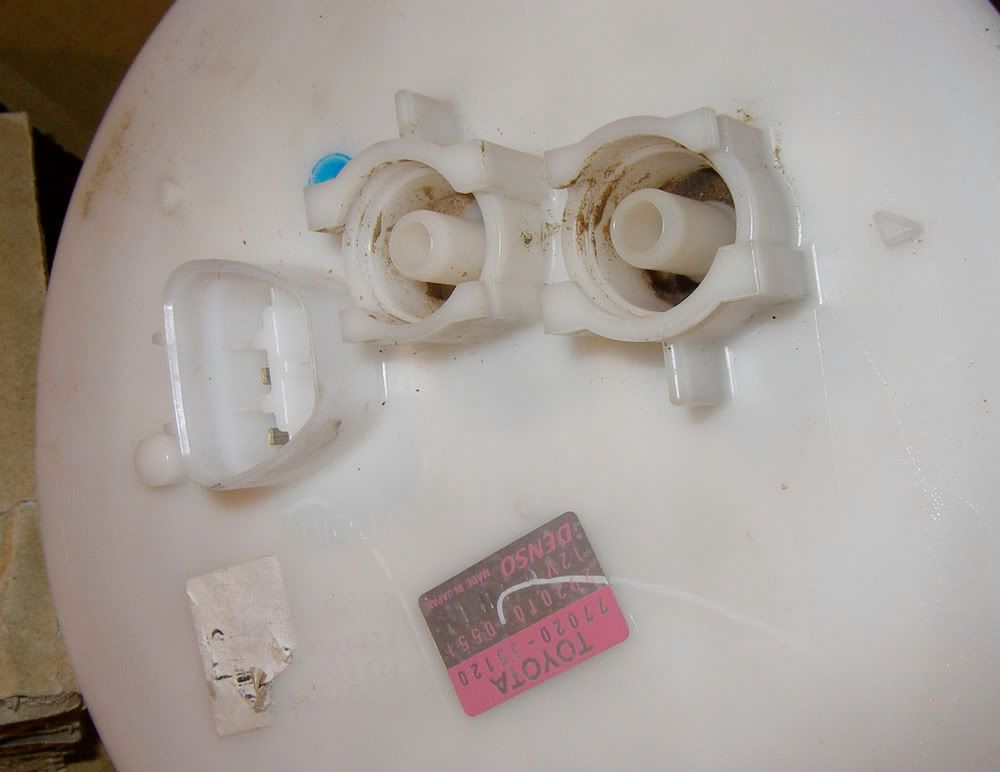 Dust and fine sand in the tubing connectors