Discussion Starter
·
#1
·
NEW, Easy DIY Mirror light mod! by La Trail Teams 10
ok i know there is a few mods out there for mirror lights but i just wanted to do one that requires absolutely no cutting. just some pushing and screwing.
so, here is my easy peasy DIY mirror light mod by removing the defuser lens!
sorry about the pics i don't have a good camera so this is from my phone!
First, you need only basic tools and the knowledge to use them: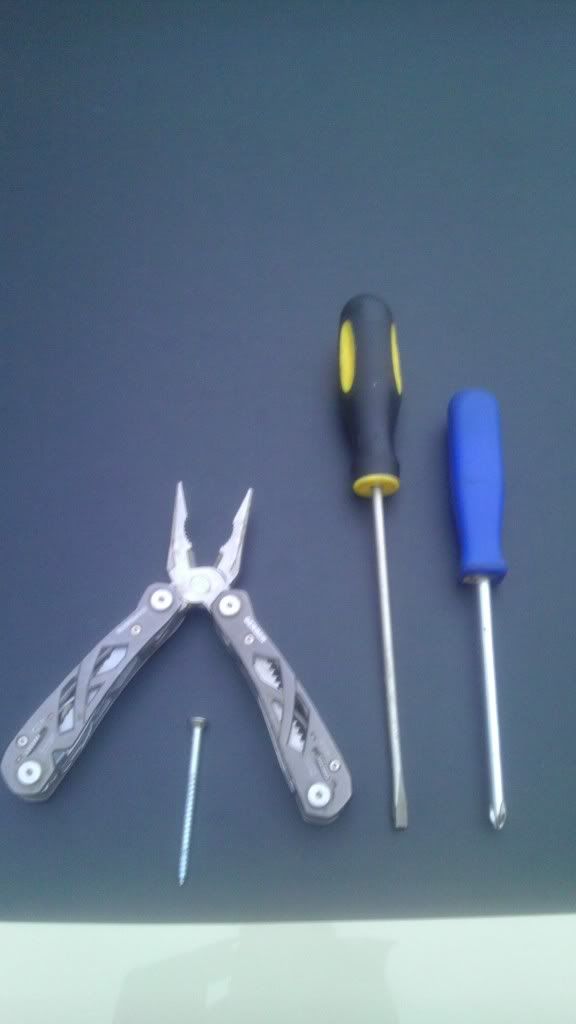 a long flathead screwdriver(longer than 6")
a philips head screwdriver (normal size)
a single wood screw (at least 3")
needle nose pliers
beer. :cheers:
In the middle of editing the post, ill post pictures tonight!
push the bottom of the mirror back until it stops.
grab the flat head screwdriver and sick it between the mirror and the black backing base from the bottom of the mirror.
your gonna have to pry it up lightly from the bottom and the outer side, by sticking the driver between the mirror and the corner tabs...
Once its loose from the bottom clamps pull the bottom out and then slide down.
once its off just set it to the side
grab the gray connector and turn it (down i think) and pull it out.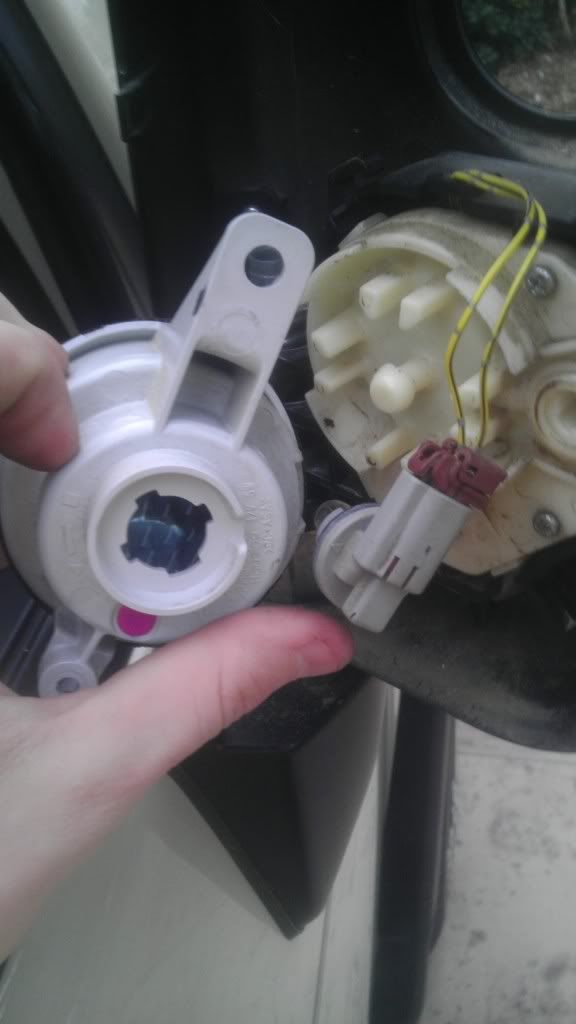 the defuser lens is blueish on one side and mirror like on the other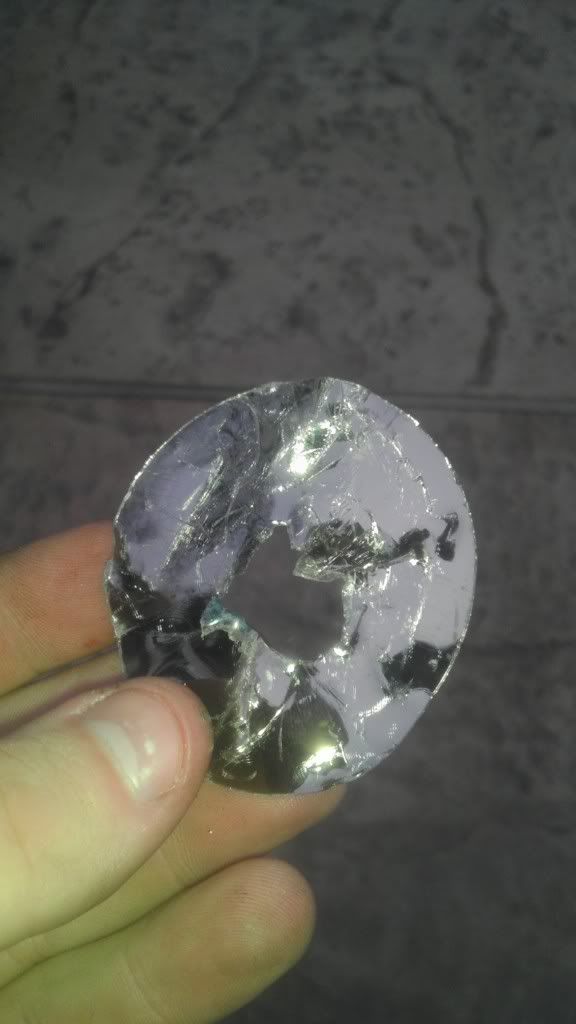 any who this is what it looks like inside the lens...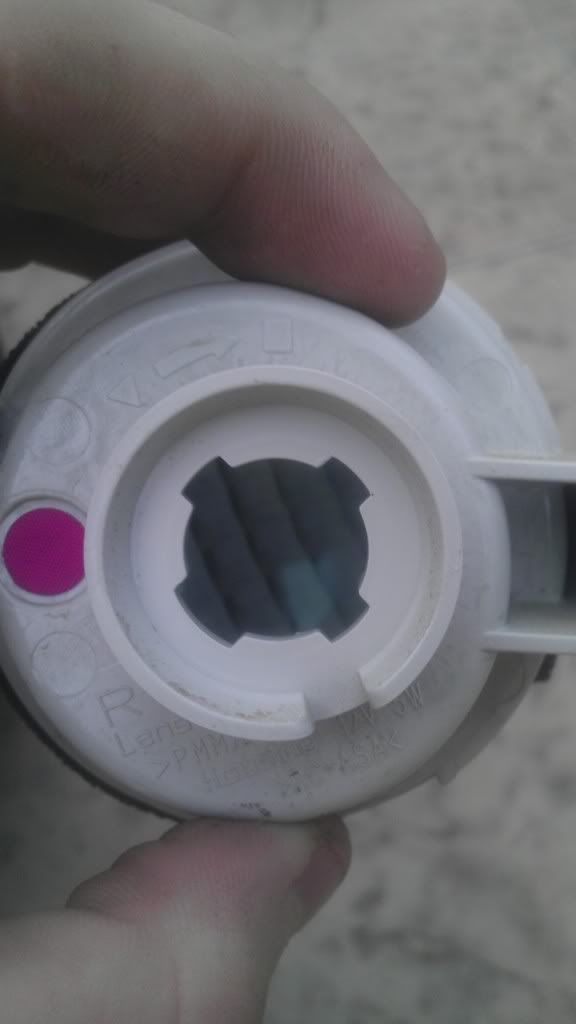 take the flat head and push on the defuser some to pop it off. take the wood screw and the philips screw driver and screw into the defuser. then pull the screw and lens out. the screw driver may come out of the lens, no worry just re-screw or use the pliers. once you get ahold of the lens twist a few times and pull with the pliers at the sane time until you pull the lens out(its much easier than it sounds).
now to re assemble!
now take the gray connector and put your bulb in! i put piaa wedge bulbs back in it but the multi led wedge bulbs are very bright and work well too.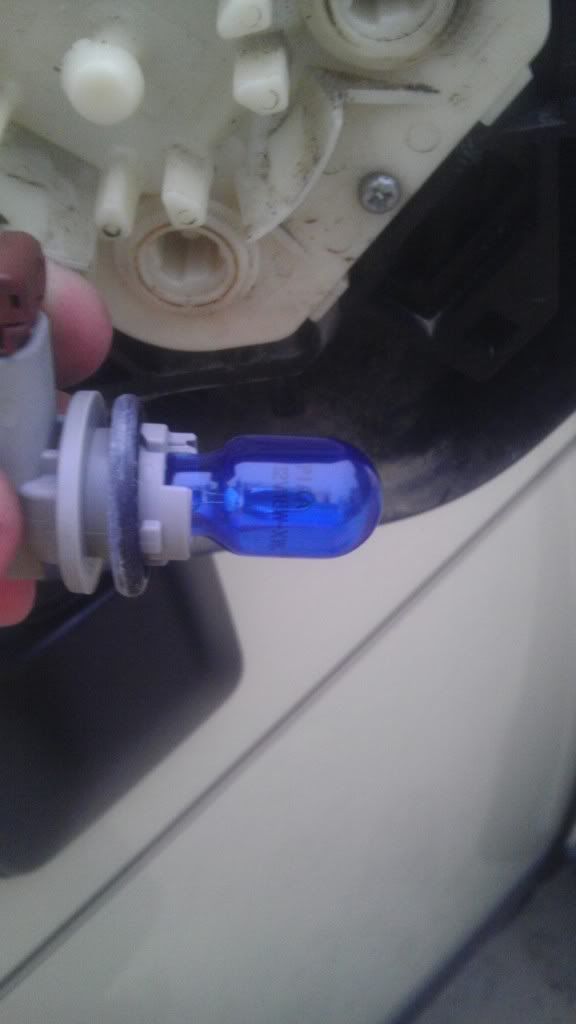 Now slide the top of the mirror back into the retaining clips and push the clips on the other 3 sides down until they click.
now you have brighter mirror lights!!!
here are some more pics:
stock::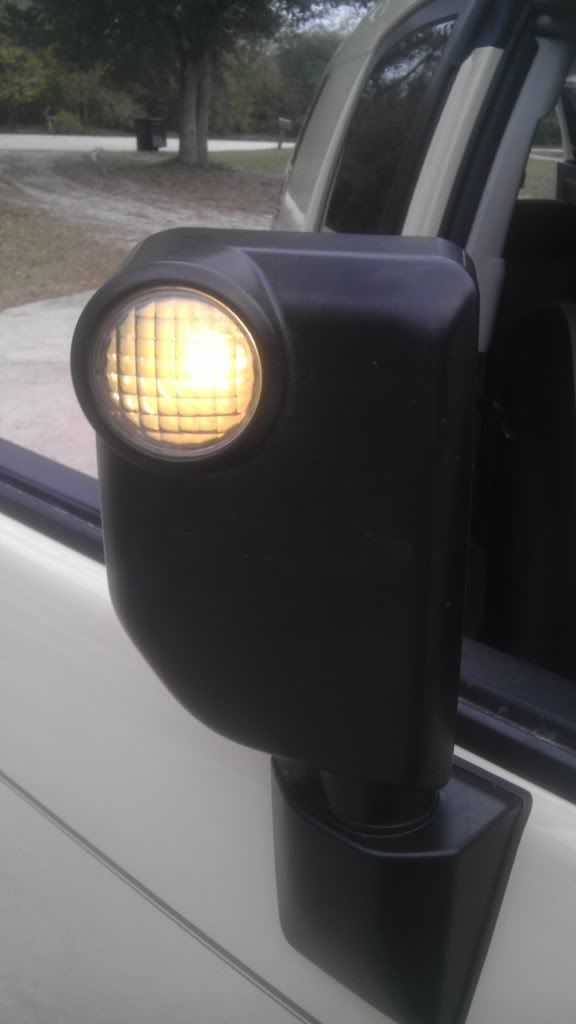 aftermarket: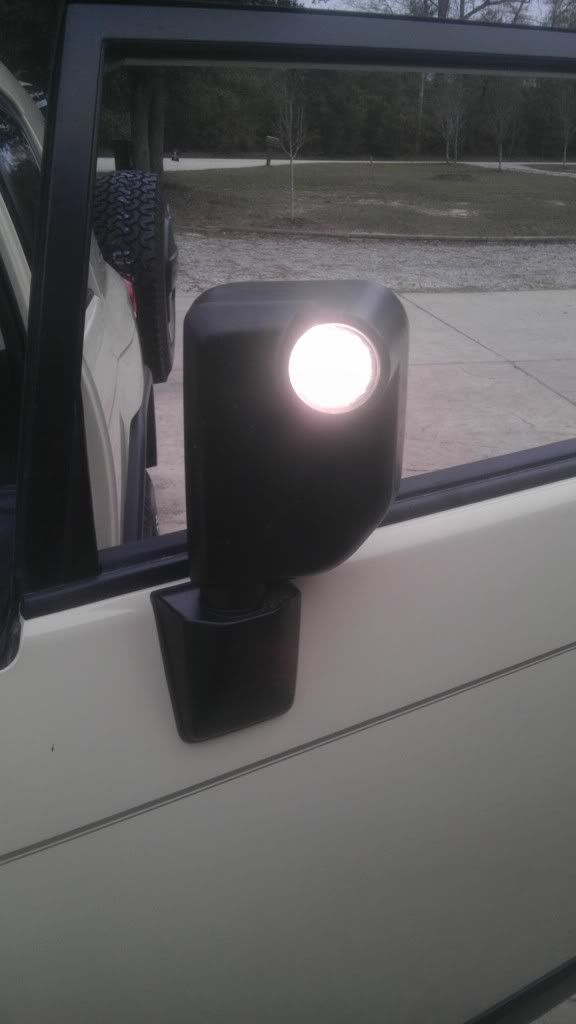 here is with the stock and modded light in
here are both the lights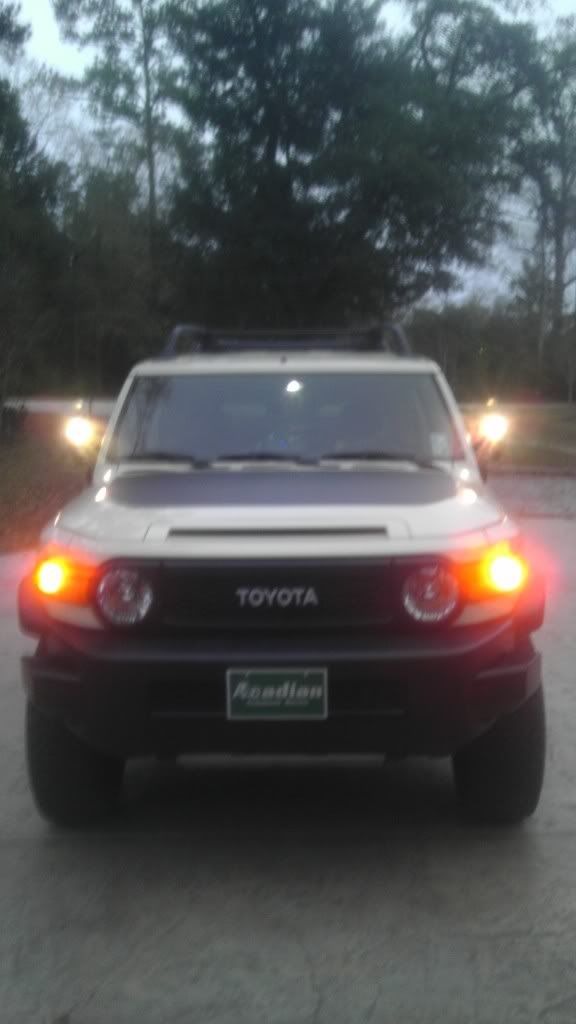 and both the lights at night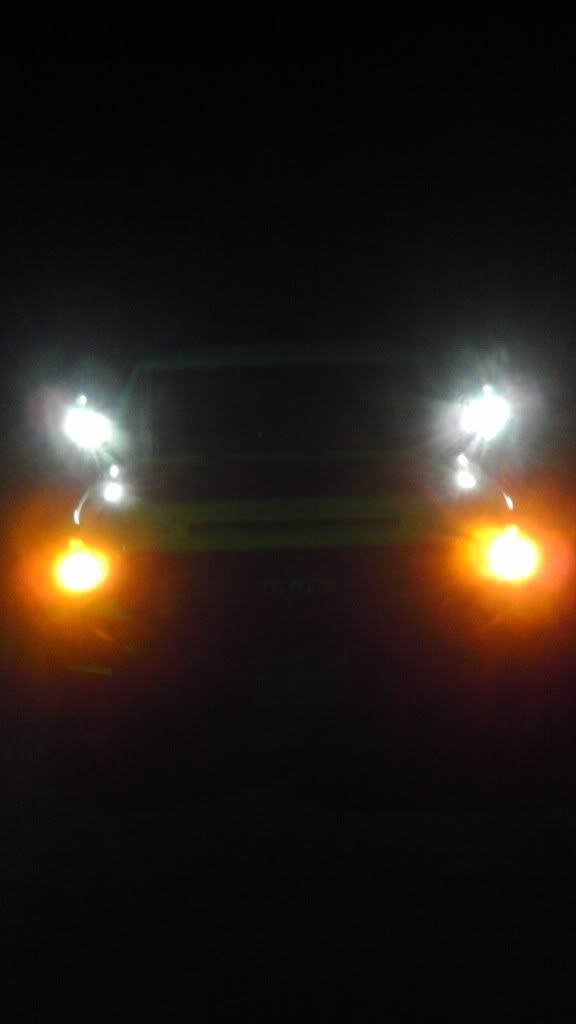 with my 6k hid kit and the lights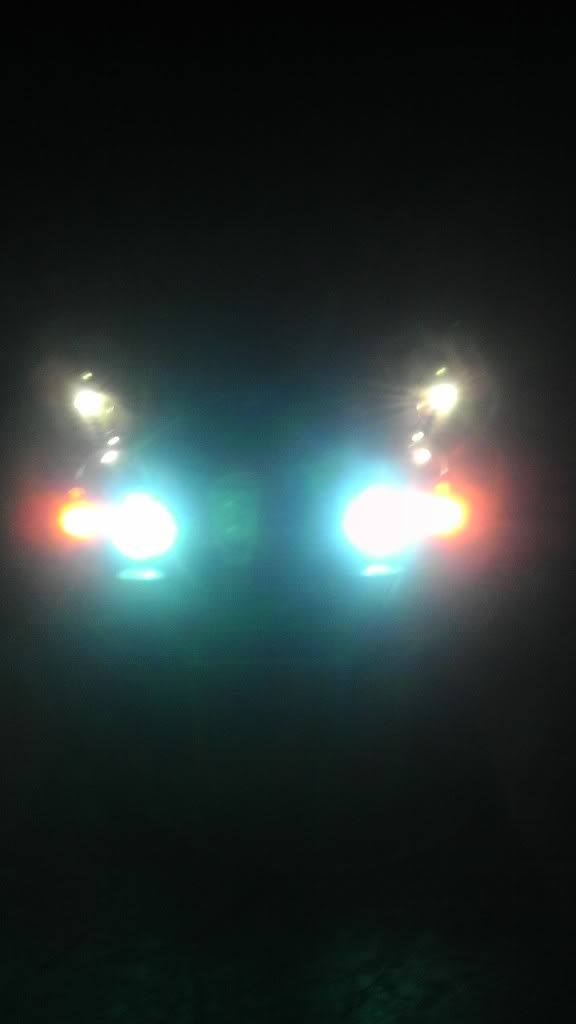 with the lens
without the lens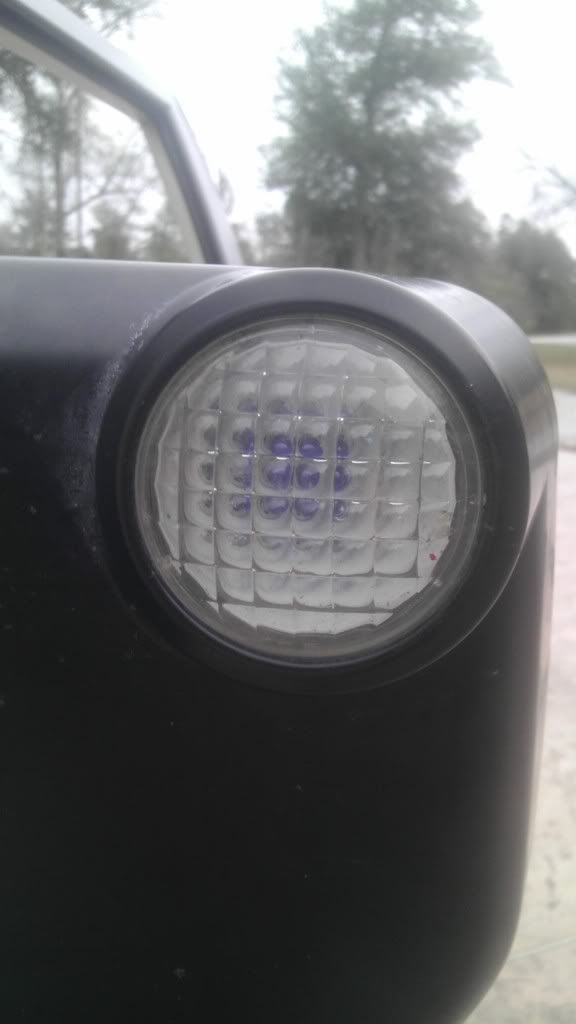 :cheers:
THANKS FOR READING!!