The "BEACH RUNNER" Build Up:
2007 Voodoo Blue 4X4 auto
Summer 2007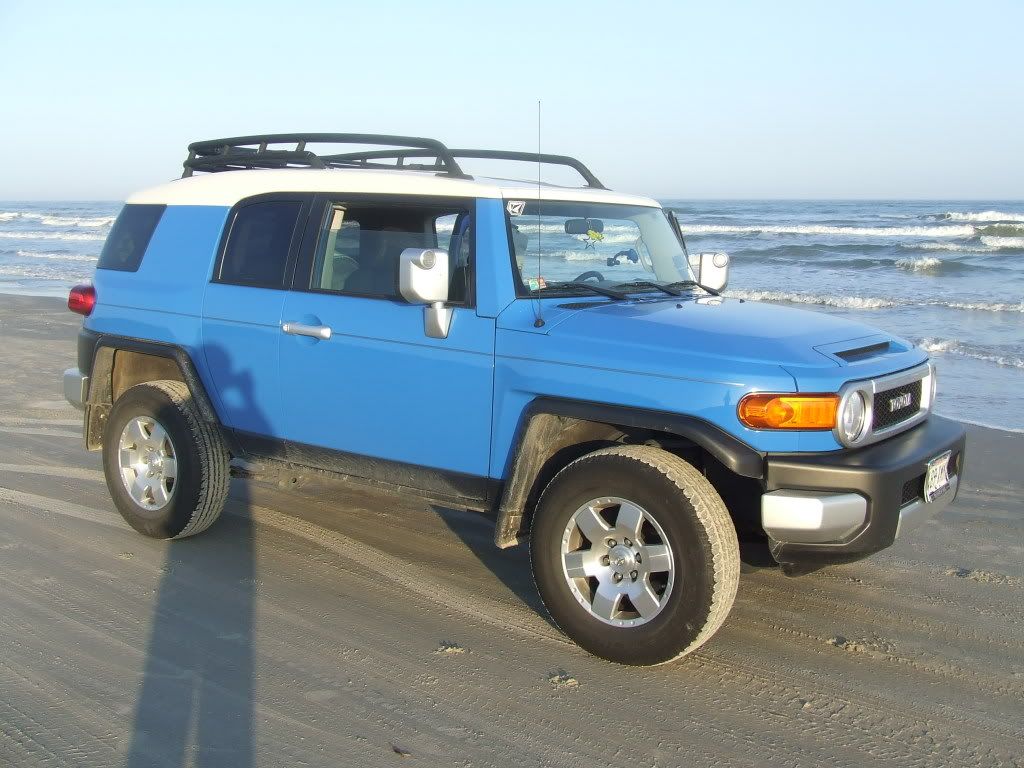 Bone stock beach cruising:rocker:
April 2009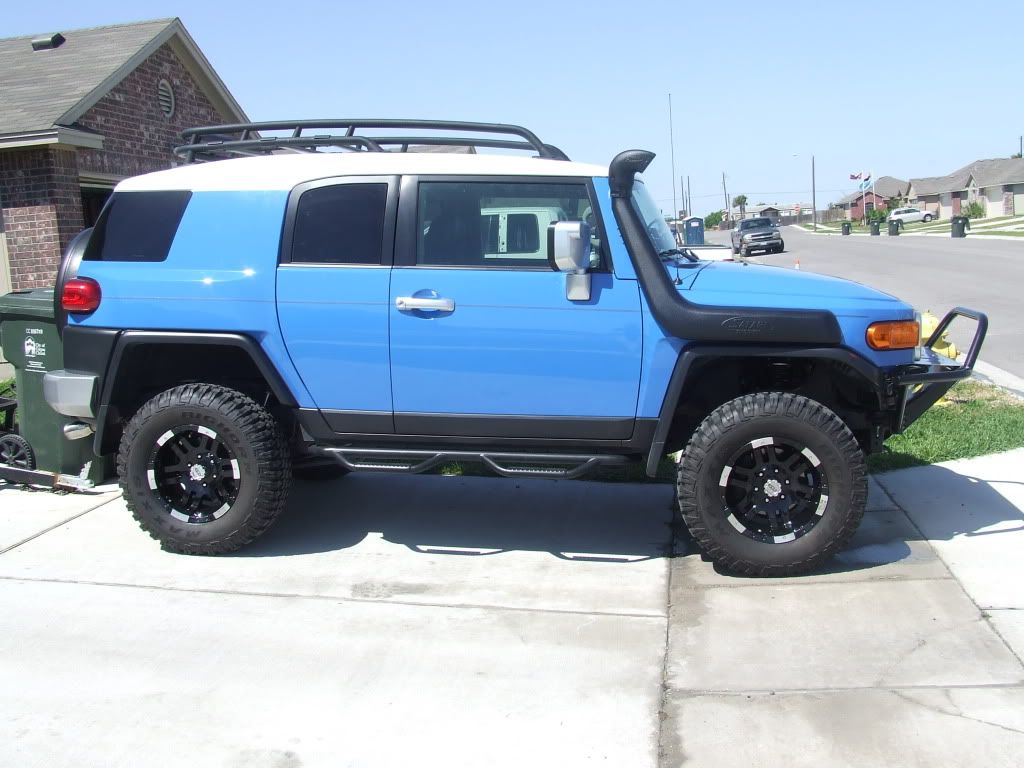 June 2009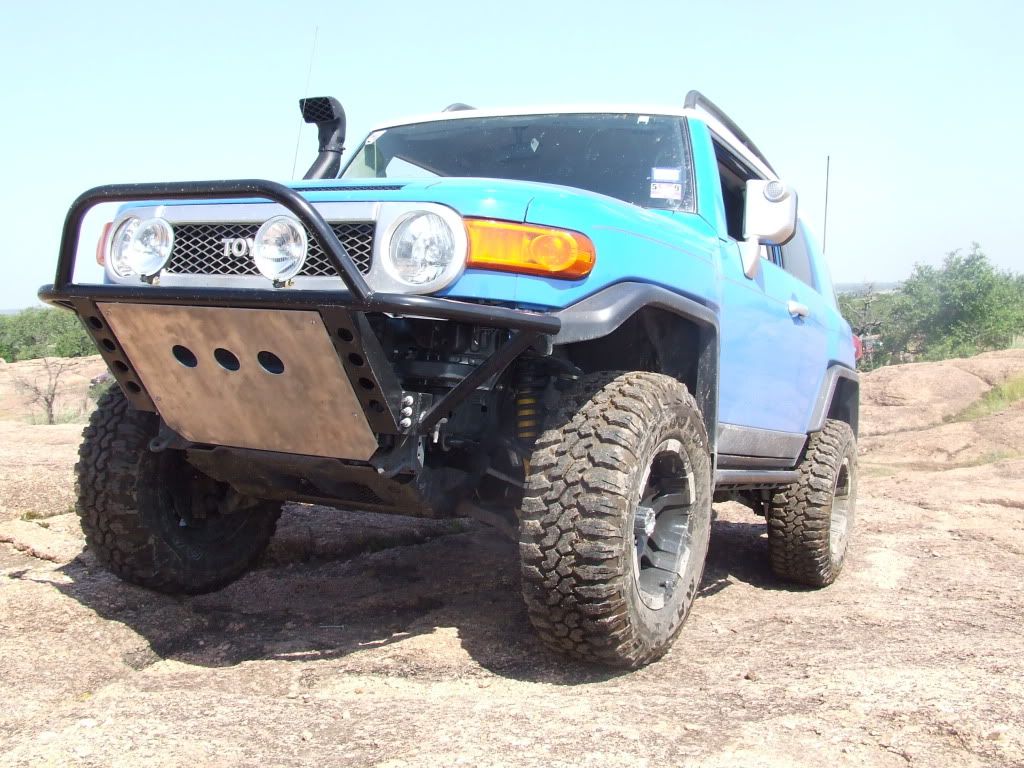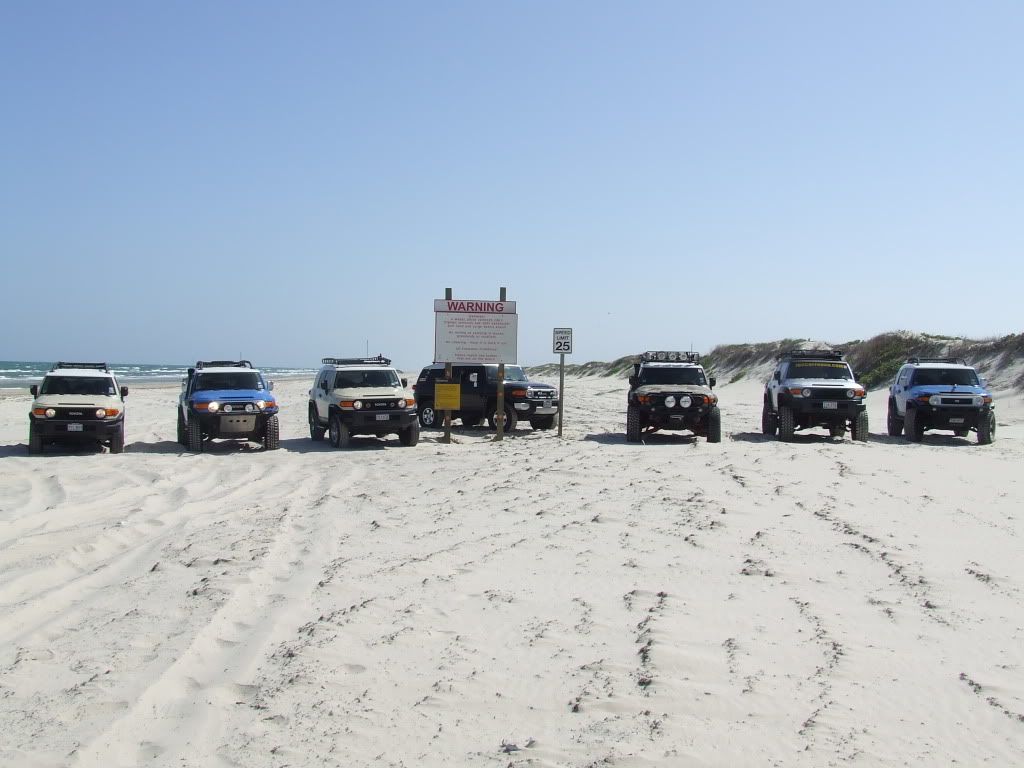 OCT 2009 CLine's Ranch
Toyota Jamboree 2010
April 2010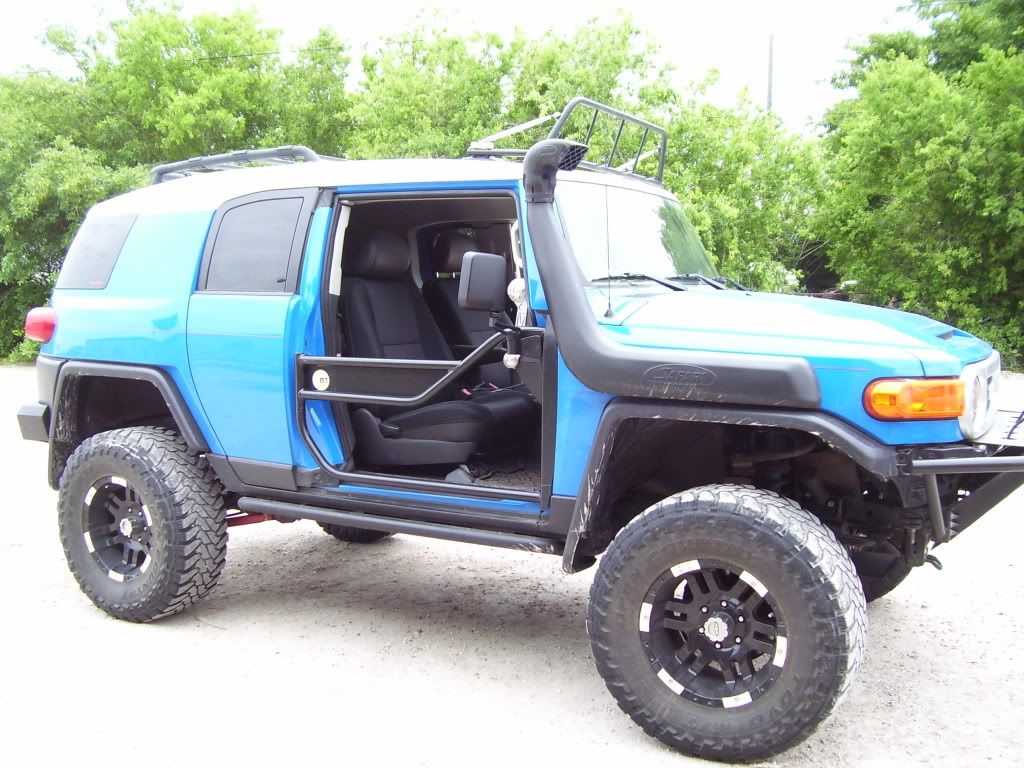 Mods to date:
Nitro 4.56 gears front and rear
ATRAC hack
Intense Fabrication Pre Runner front bumper
AllPro rock sliders
Body Mounts Chopped
GOBI ladder
AllPro Rear Bumper
Metal Tech Tube Doors
Bushwacker Pocket Style fender flares
(3) 7" Kragen HID's
DDM 55w 8000K HID Headlights
Suspension:
Front: Rough Country 6" lift w/ Full length extended travel Radflo 2.0
Light Racing Upper Contol Arms
Rear: RC6 w/ Dirt Logic 2.25 Shocks
Metal Tech Rear Lower Control Arms
Performance/4x4:
Nitro 4.56 gears
AFE Modified exhaust
Safari Snorkel w/ Scuba mod done!
K&N air filter
Bandi Mount w/4' Firestick & Cobra CB
Tires & Wheels:
35x12.50x17 Toyo Open Country Mud Terrains
17X9 Moto Metals 951
Spidertraxx 1.25" Spacers
Windshield:
Several cracks
Tires Arrived:rocker: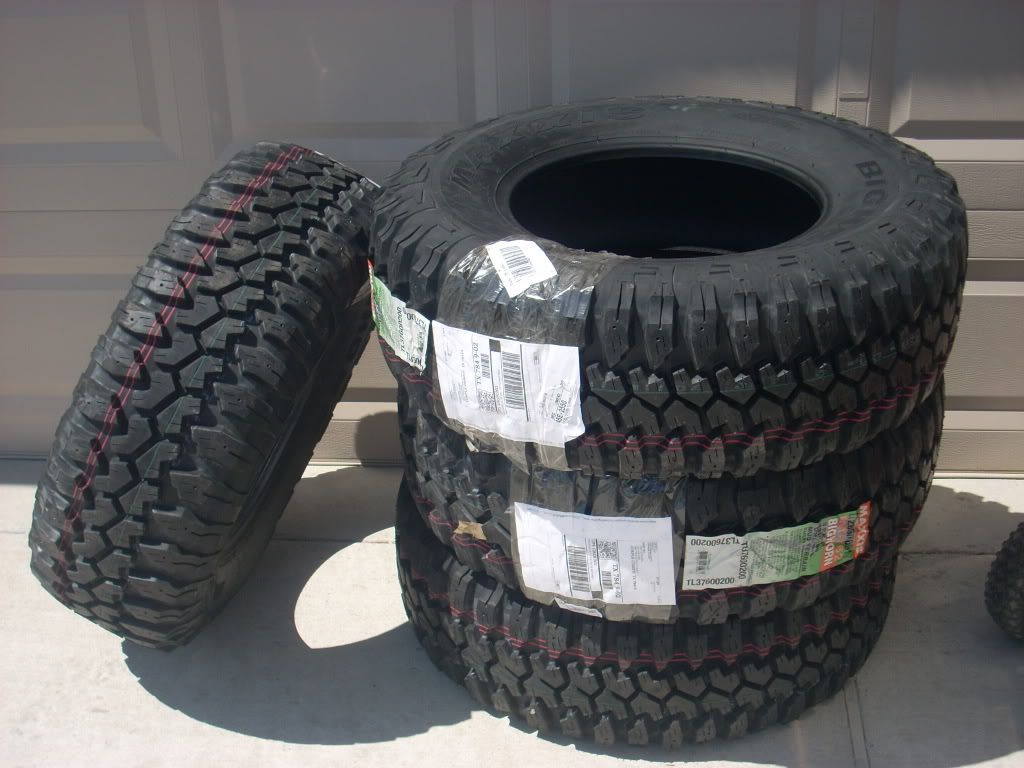 Tires, lift, & steps installed all together:
Towing:
OME 896's(heavy). Before these springs, when I hooked up my boat the FJ would sag like a sqwatting dog. After research and researching some more, I chose 896's over the AirLift route. Notice almost no sag at all! These springs live up to their name. I can honestly say the handling feels much more stable and firm. Advice: If you have a lift and tow with your FJ, get these springs!
Snorkel: This is the one I've been awaiting to do since day one and is my most favorite of all mods for the FJ. Being a surfer, surfing hurricane swells is a must for me. Thats where the snorkel get justified, the beach access roads flood and keep most vehicles from having beach access. Not for me anymore; Mud terrains, lift, and snorkel, I can get & go anywhere.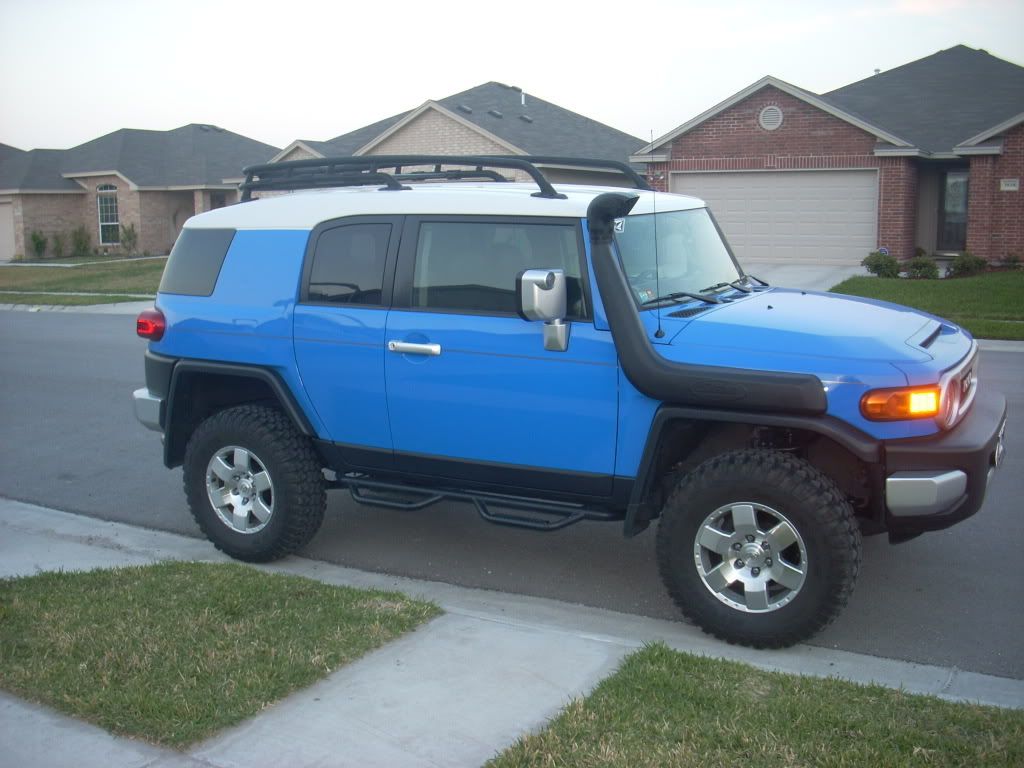 Every year a group of friends and us, do a "river trip" to the Frio River in Concan, TX. There are many county roads that cross the river, not over it, but through the river. So, I will post pictures of the BeachRunner out of town in the hill county crossing the Frio!

Mods in Progress:
TOO MANY
Future Mods:
TOO MANY
Definately more to come! Check back periodocally!
Thanks to FJC forums for the great site!