I finally got some pictures of my rig on my computer and somewhat organized and figured it's time for a build thread of my own.
My Fj started out as an '07 VB 6MT with package 2 with the TRD exhaust.
Right after I picked the Fj up from the dealership in June '07 I was way to excited to take pictures so we'll have to start this journey a few weeks later.
Here she is pretty much stock (the first thing I did was put 265/70/R17 BFG ATs on her and add a Rocky Mounts bike tray):
Next step was the Demello Front Bumper after somebody backed into the stock Tupperware piece... (Yep, my buddy is holding the printed forum thread on how to remove the bezel and bumper, Thanks guys!!!)
The it was time for a little more 'uumph' with the TRD CAI and a little while later a Wolo Full Blast Horn to complement the stock one. Can't say that it's the loudest thing out there but for a $12/5 minute mod it definitely makes the horn sound like an actual car horn
.. and then of course there was the forum badge, just had to add that one!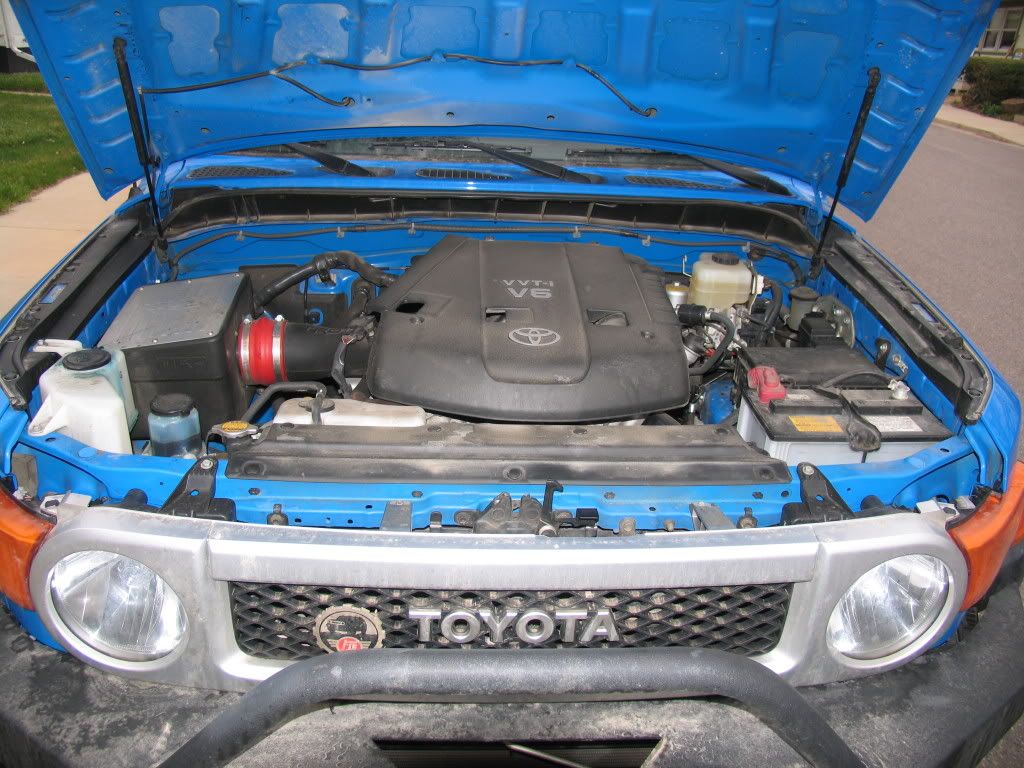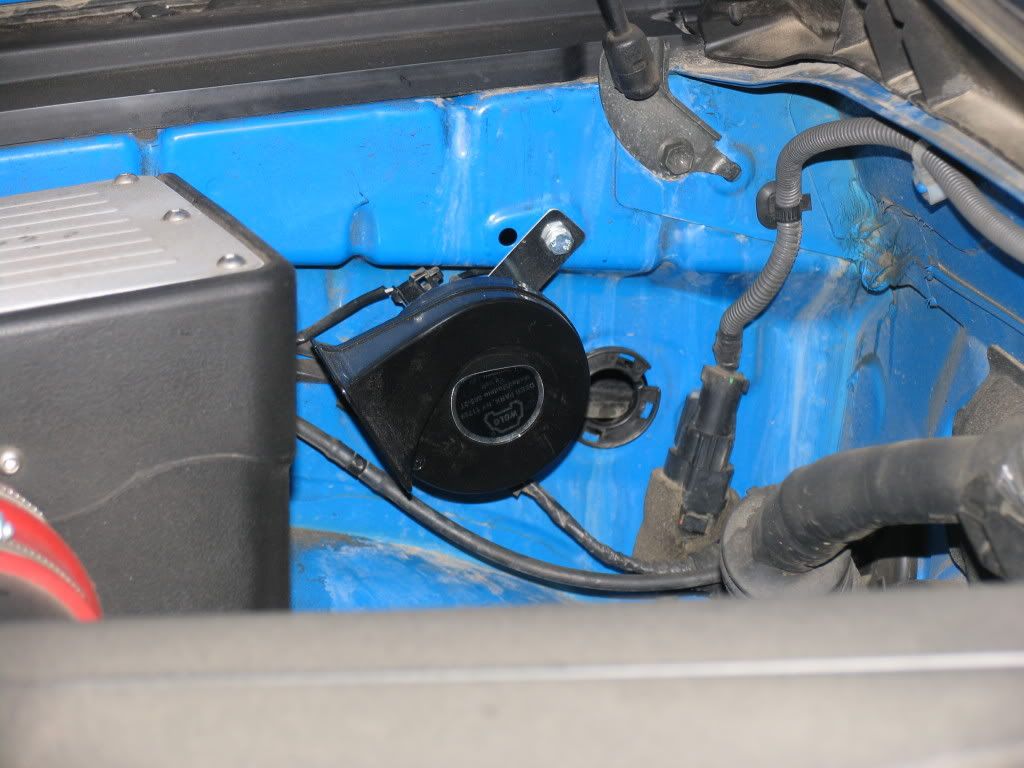 As far as the interior goes I run a Garmin nuvi that gets me most places around town and I carry an eTrex for some topo info along the trail... I also replaced the stock shift knob with the TRD one (and I'm eagerly awaiting the arrival of an IMP t-case knob to match). Somewehere along the way I added a ScanguageII and I have to say I've been very pleased with that addition.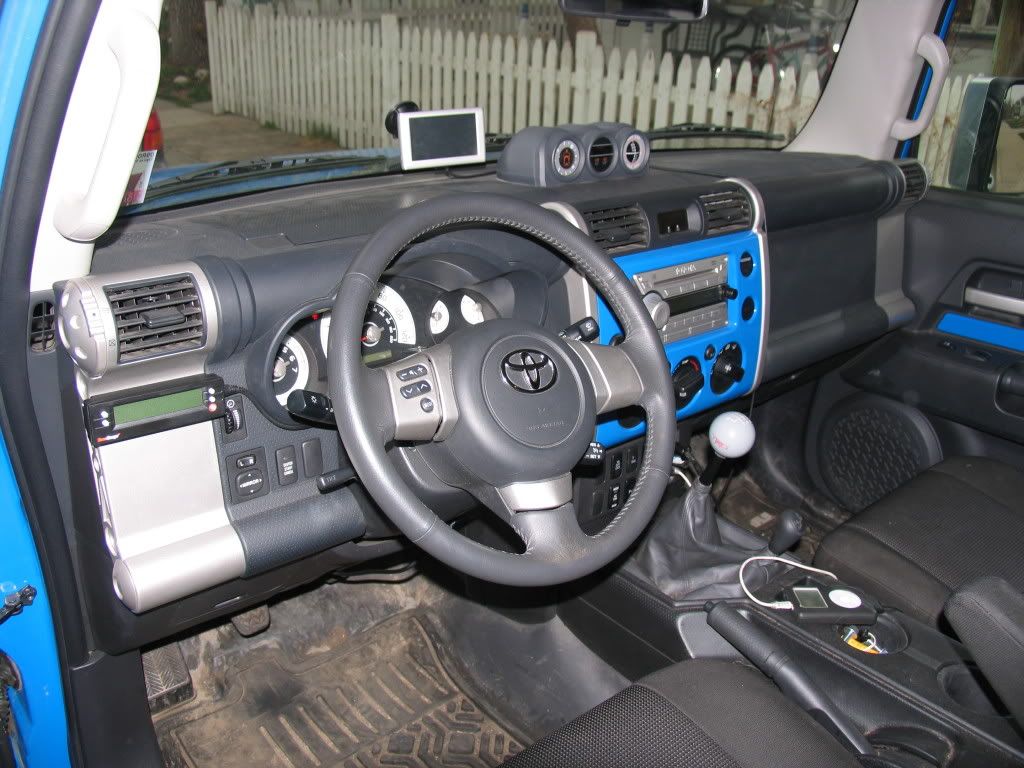 And finally just yesterday I had a 3''OME lift, 16x8 ATX Chamber wheels, and 285/75/R16 Nitto Terra Grapplers installed. (A huge thanks to the guys at Slee Offroad!) Now she looks and runs like she's supposed to and we're getting ready to tackle the Summit in Ouray this Summer. Can't Wait!