Discussion Starter
·
#1
·
I am sure that all you dog owners would agree that the dog barriers out there are pretty crappy. I was messing around with the welder yesterday and mocked up a frame and mounts for what I feel would be a awesome dog/cargo barrier.
The inspiration
The concept is pretty rough looking but it was really the mounting system and installation that I was testing. It would be made out of aluminum and would have metal gridwork with two vertical bars that could occupy quickfists to hold axes, shovels etc. We should even be able to preserve the coat hooks (a feature that my wife said was paramount
). It will be compatible with car seats and should make the vehicle safer because it will deflect any flying debris in the event of a rollover.
I can install the whole unit in less than 3 minutes, the mounting is rock solid and I will be meeting with my engineers in Thursday afternoon to discuss the viability of production and cost.
I don't anticipate that we will be able to compete with the price of the universal junk out there but instead will give you the option of buying a quality, solid mounting, functional barrier designed specifically for the FJCruiser. I am not even going to guess at a cost right now other than I am aiming at less than $200.
Of course, it will have Springtails quality fit and finish! Made in the USA.
Remember
this is just a rough prototype
to give you an idea.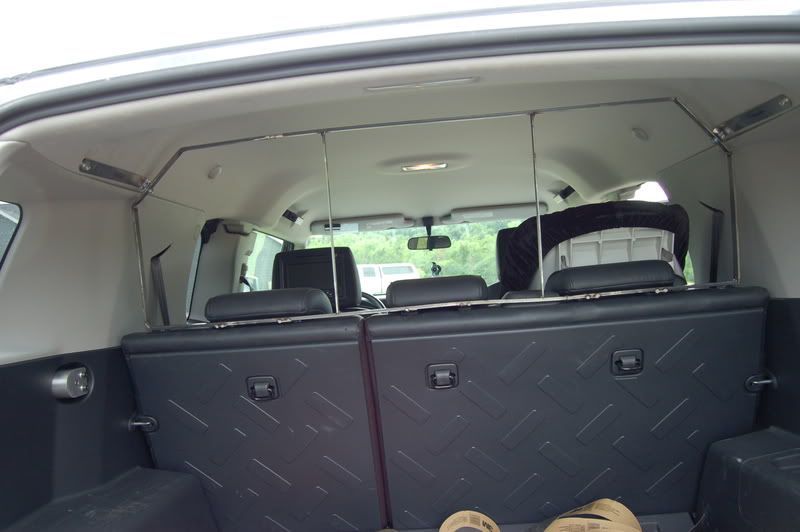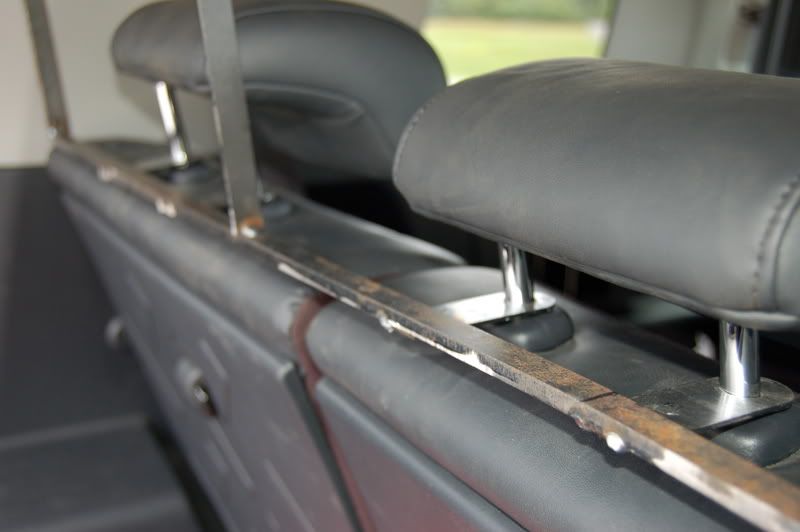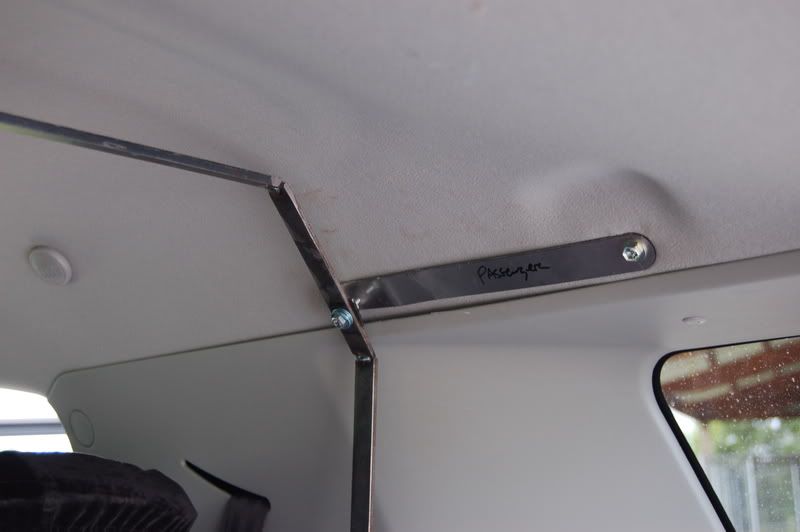 I want to hear your thoughts.
Doc