Discussion Starter
·
#1
·
I for one have a passion for my FJ and I've come to the realization that the costs for me to enjoy myself with my FJ and other nuts like me are priceless!!!
If I really worry about how much this or that is, how much it's gonna cost to do this or that, then I really wouldn't be enjoying my passion for off roading and meeting good people. In my own opinion I work hard to make sure that I can enjoy what life has to offer, so if it means spending that hard earned $$$
I worked for...so be it...I am (hopefully) money wise and I don't spend what I don't have wastefully, but I will spend what I need to spend to enjoy my passion!
Soooooo, I did a rough estimate of what I spent on last years Ouray Summit trip and what I think I'll be spending next month...
$436 round trip for diesel fuel for the RV
$95 gas for the FJ for the whole trip
$112 for campsite in Ouray
$250 food for the 6 days for two
$78 souvenirs t-shirts
$150 Summit registration for two
totals to $1121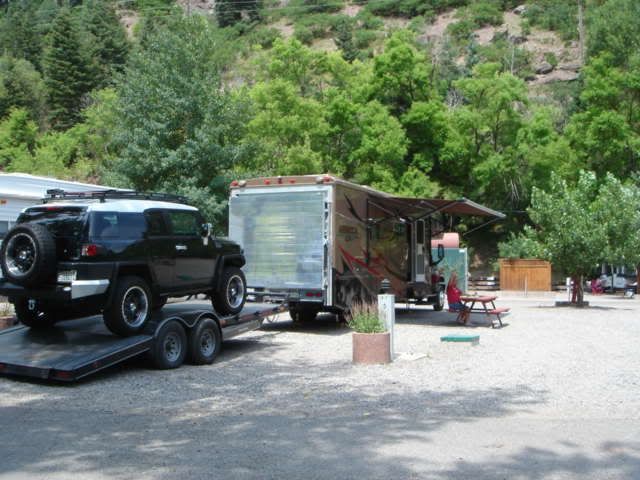 the RV with my trailered FJ at Ouray campsite.
Did my dad and I have a good time...
YOU BET'CHA!
that's why we're doing it again...
I'm looking to be spending up to $1800-$2000 this year since we're making this a 10 day vacation trip spending a couple of days in Moab, UT before Ouray...is it worth it...
YOU BET'CHA!!!PRICELESS
Gotta enjoy life:clap::bigthumb::wave: