Discussion Starter
·
#1
·
The FJSummit was blessed for the second year to have Black Bear Pass opened the day before the first trail run of the event. We were in the second group to go on the trail, leaving the staging area at 8 am.
The trail was very wet and "green" having a lot of loose rocks and debris on the trail. The organizers were very cautious and wanted to make sure that all the FJC's that ran the trail were "slightly modified" in that something other than the stock tires and a "mild lift". Additionally, it was strongly encouraged to have some trail experience since the conditions of the trail were very unforgiving.
With all that said, we had 8 hearty drivers, passengers all lead by Tim of the TTT and Amanda, driving the infamous SAC'd FJC in their stable. The weather was cool and overcast with some chance of rain.
You can see all the pictures we took on my
Photobucket site
, looking for the "FJSummit Black Bear 08" album. Put your seatbelt on, here we go...
Some pre-run posturing going on in the parking lot...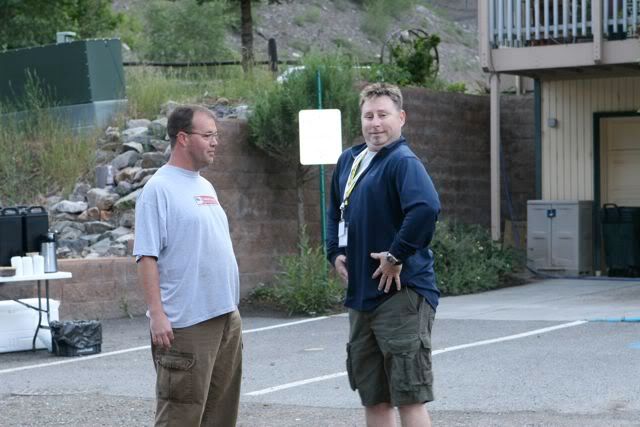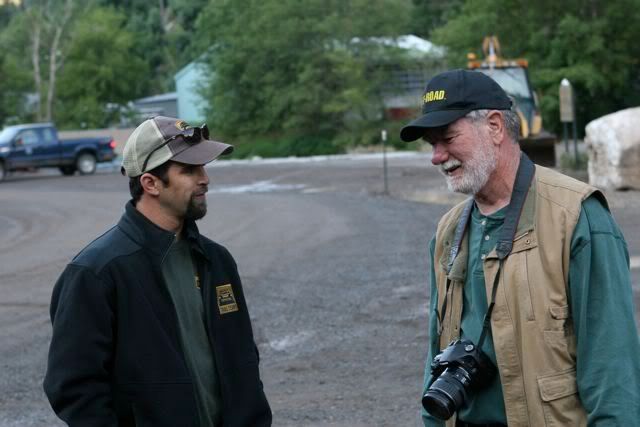 Air down/staging at the trail entrance...
The scenery starts right out of the gate...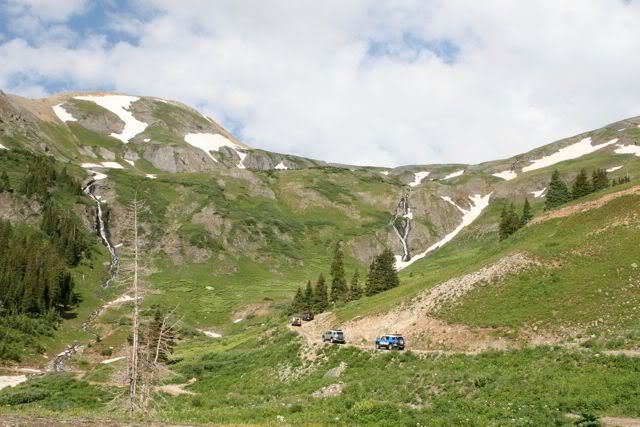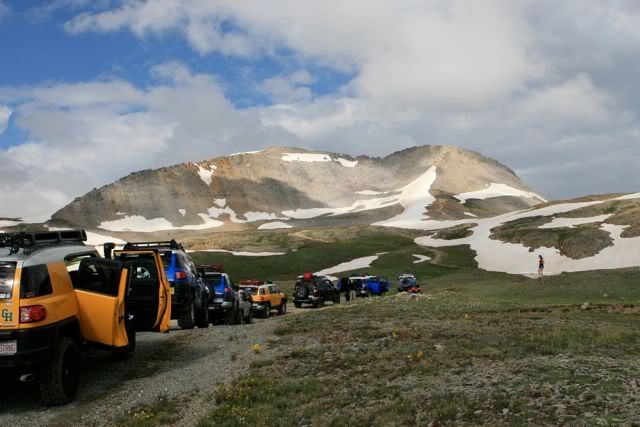 Having a dog party in an alpine meadow, now thats fun...
Getting closer to the summit of Black Bear Pass...
The snow wasn't as deep as last year...
Right at the summit of the pass...
The obligatory picture of the summit sign...
One sweet rig at the top of the summit...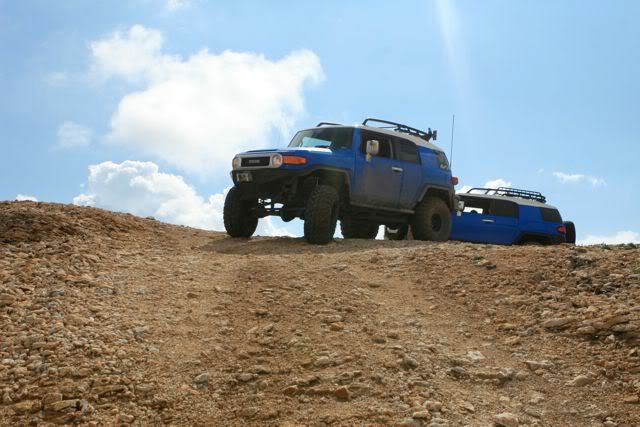 The rest of the rigs ready to start the descent into Telluride...
A little taste of the wildlife on top of the mountain...
For a little perspective, that is the group leader across the basin...
The color of this alpine water is just amazing...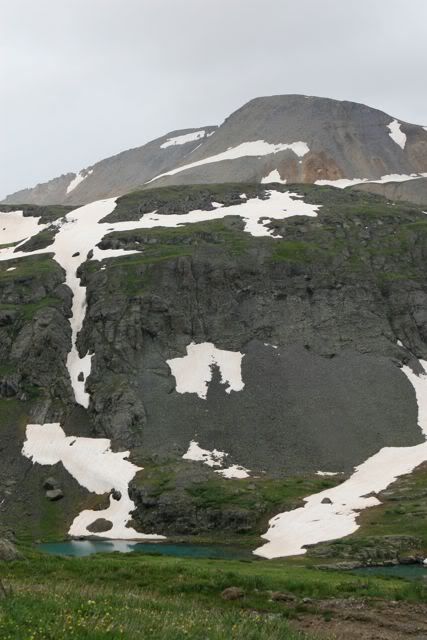 That first peak of Telluride...
It looks almost like they are driving off the top of the mountain...
Descending the ledges before crossing over the waterfall...