Just a few minor mods:
Taking advantage of the little cubby hole in the lower driver's door, I mounted the DC charger for a rechargable Streamlight Stinger (a
very
powerful little flashlight).

Available from Galls for $89.95.
Streamlight® Stinger™ <BR>Standard Charge Flashlight - FL125 : Galls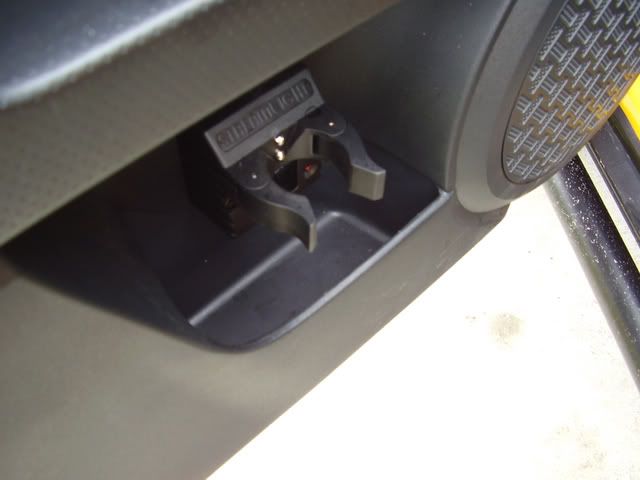 It required removing the plastic door panel and routing the power wires through the door's wiring harness tunnel into the passenger compartment. (OMG, I've got
hairy
fingers. :scared: )
The positive (+) lead was connected via an Add-A-Circuit to a switched "accessory" fuse circuit. The ground (-) lead was connected to a mounting screw near the passenger compartment fuse box.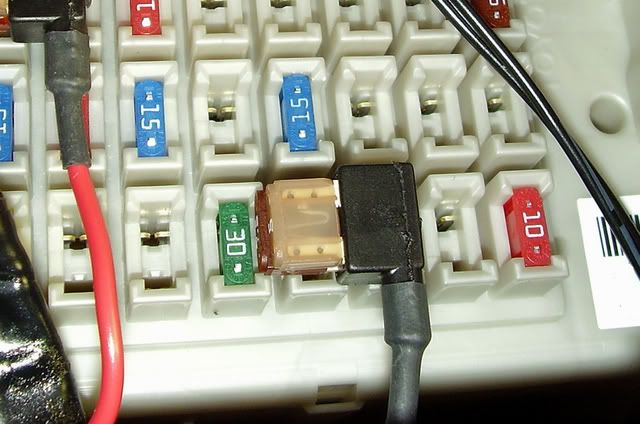 That way, the charger is drawing power
only
when the engine is on.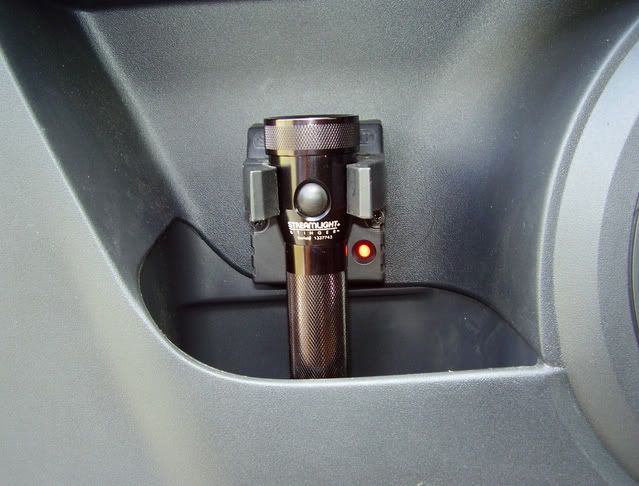 And, the Streamlight is easily accessible with the door open or closed.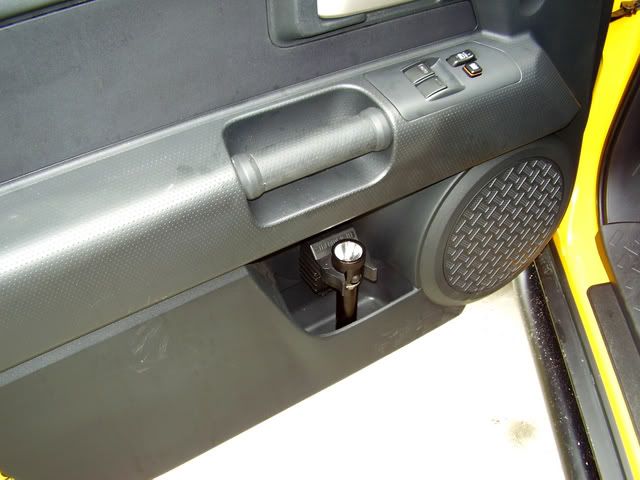 Another flashlight, a full-sized MagLight, was mounted to the forward panel of "the Box" using the standard MagLight mount clips . . . . also very easily accessible from the driver's seat.
I also took advantage of the worthless space between the Passenger-Airbag light and the "mystery indicator" to mount a cell phone holder. Nothing more than a plastic belt-clip holder for my particular LG cell phone whose clip had broken off anyway. Two holes were drilled through the phone holder and mounted to the dash with a pair of 1/2" thick rubber spacers.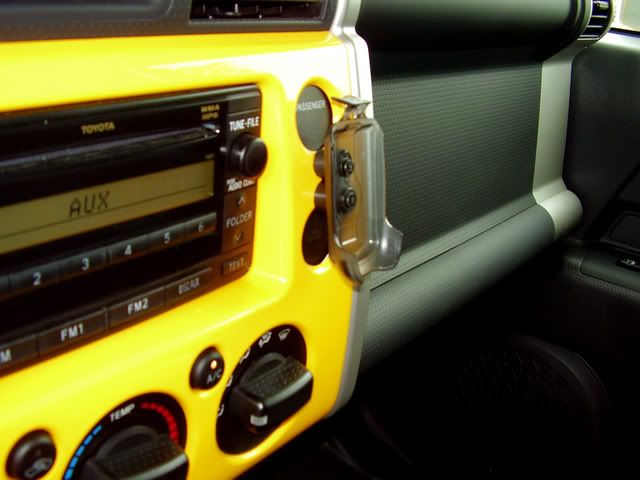 The phone now hangs out of the way (in perfect proximity to the AUX power receptacle),
and
it can be answered without removing it from the mount (hands-free mode).
And, to keep the groceries from scattering themselves throughout the rear cargo area, I used the tie-down hooks to secure a pair of color-keyed (Sun Fusion, of course
) plastic "milk crate" storage baskets. (Available from Target for $3.99 each.)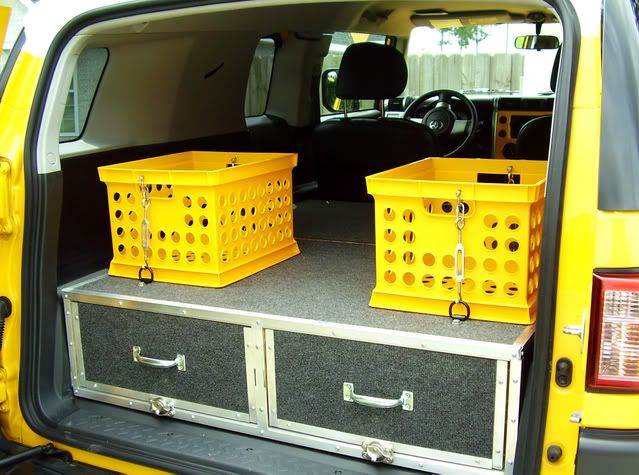 Even though the baskets are shown attached to "the Box," the factory tie-down hooks are located in the same place on the FJ's rear cargo floor. The securing devices are 5" turnbuckles and mini clevis shackles (available from Lowes or Home Depot).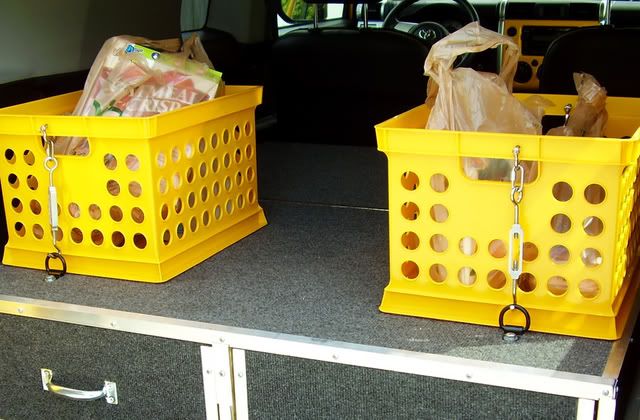 When it's time to switch from urban grocery hauling to rigorous off-roading, the baskets are easily swapped out for a pair of Igloo Marine ice chests using the very same attachment points.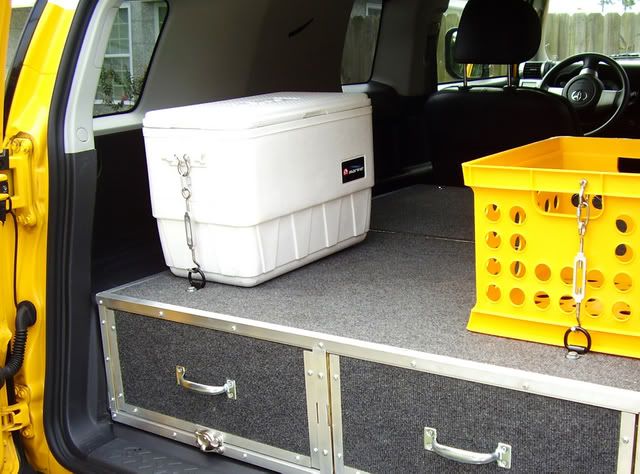 Well, that's it for now.
Tune in next time, when we look at how your inner fender body cracks can be used for improved engine compartment cooling
and
as a budget air induction system
Until then, keep on moddin' . . . . . . .