Discussion Starter
·
#1
·
Hi all,
I am posting this thread as proof that a 6MT can be flat towed w/o issues. I am in no way telling you to do it(warranty), that is up to you. I don't have warranty and I don't really care if my FJ would have gotten damaged, hence giving it a try.
Maybe some of you recall a member here (Brushrunner Joe) also towed theirs over
36k miles w/o incident
. I have personally talked to him on the phone and talking with him gave me the courage to also tow mine.
I am posting video proof that shows the FJ behind my Motorhome. Road speed (65mph). Distance traveled at time video was taken(2276). T-case temp, FJ running to show no xmas lights(minus skid and center lock, Tcase in N). I am also posting pics of the FJ hooked up.
As Joe stated in his thread, the Tcase is to be set in N position and the transmission is best set in 4th.
When making turns while towing, the FJs front wheels barely turn. So binding is minimal if at all, more likely to skid with slow speeds. In the video, you'll see the tightest turn I have done with the FJ. It is hard to see, but in the mirror, you can see the FJ barely turning the front wheels.
To date: I have flat towed the FJC 6MT over 4k miles with the longest tow in one day being from Mt.Rushmore to Janesville, WI (830mi). Longest trip was from Chicago to Yellowstonre to Rushmore and back home.
The tow vehicle 2011 Diesel Pusher aka DogHouse
FJC connected to RV
FJC tow setup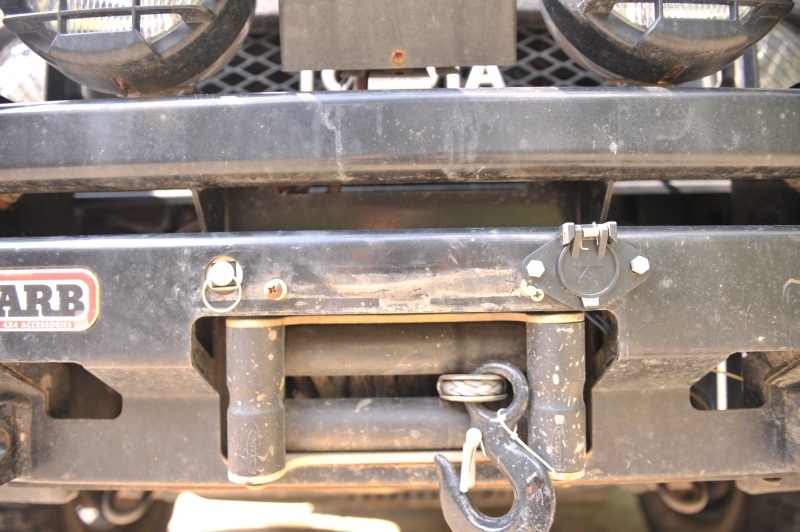 Demco Excali-Bar II tow bar
OK offroad 7/8" shackle mount
shackle to tow bar adapter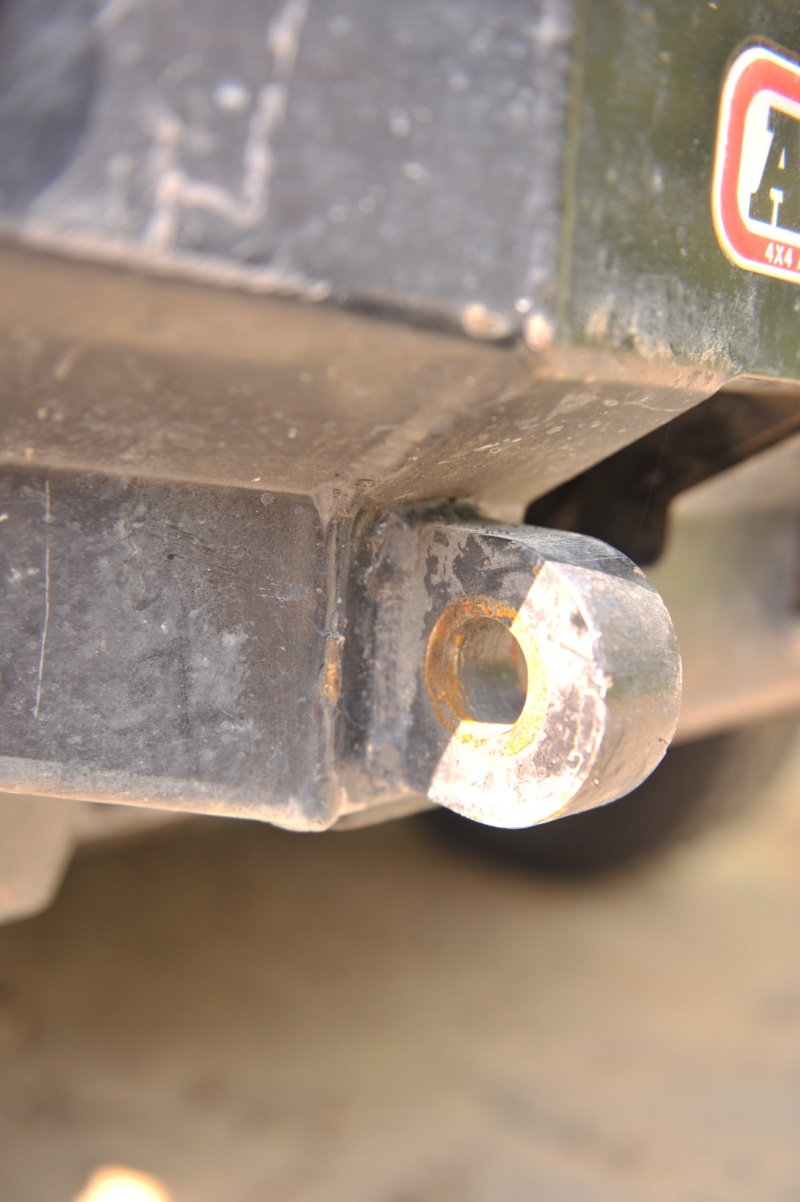 The video (please excuse the shaky parts)
Fast forwarded to part that gets interesting
2007 6MT FJC Flat Tow - 2m47s
I only had to splice a single wire for my braking/lighting setup.
Again, this thread is not to say to do it, but more to say it can be done.
UPDATE: Wiring Diagrams and parts needed for Electrical
The Tow brake controller I installed is made by USgear
Depending on your RV type, you'll have less or more work. My Diesel Pusher was prewired, so I am only showing the FJ wiring Diagrams.
http://www.usgear.cc/unified_tow_brake.htm
US GEAR for FJ
http://www.usgear.cc/utb_install/utb_installtvh.htm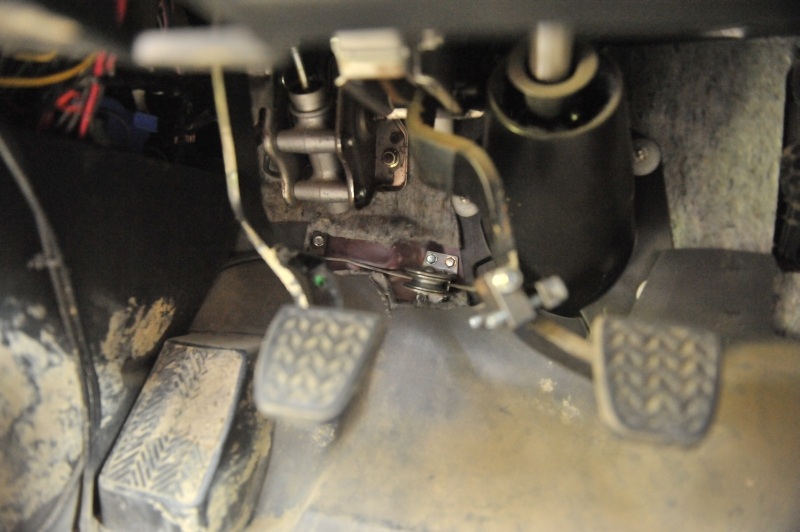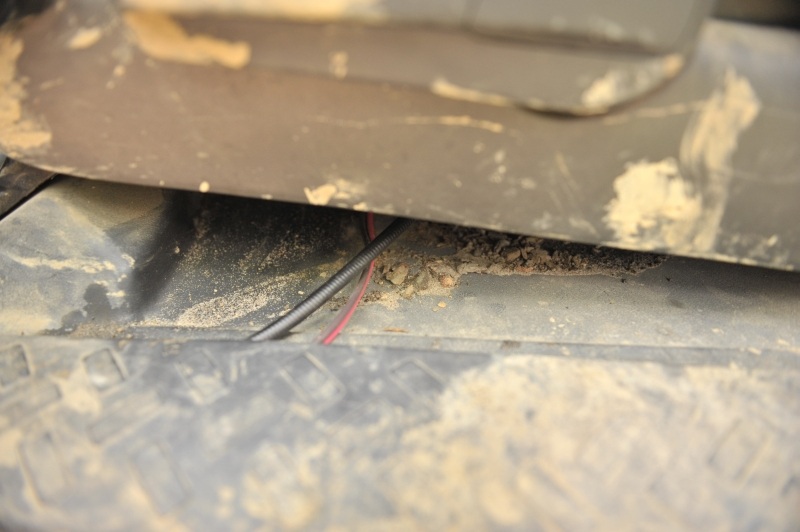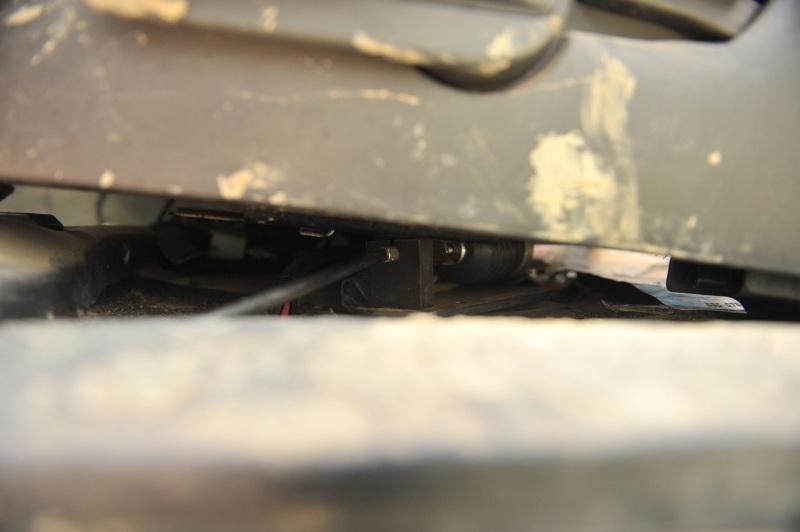 I also installed a 2 wire to 3 wire converter.
http://www.etrailer.com/Accessories-and-Parts/Curt/C56196.html
Which allows me to direct tap into the FJCs lighting system.
This allows for all markers lights to be used and all the turn signal lights. And to our luck, the way the FJ is wired, back feed from the RV does not mess up the ECUs. It is internally protected. I tested this by tearing into my FJ (More then just once, since ownership).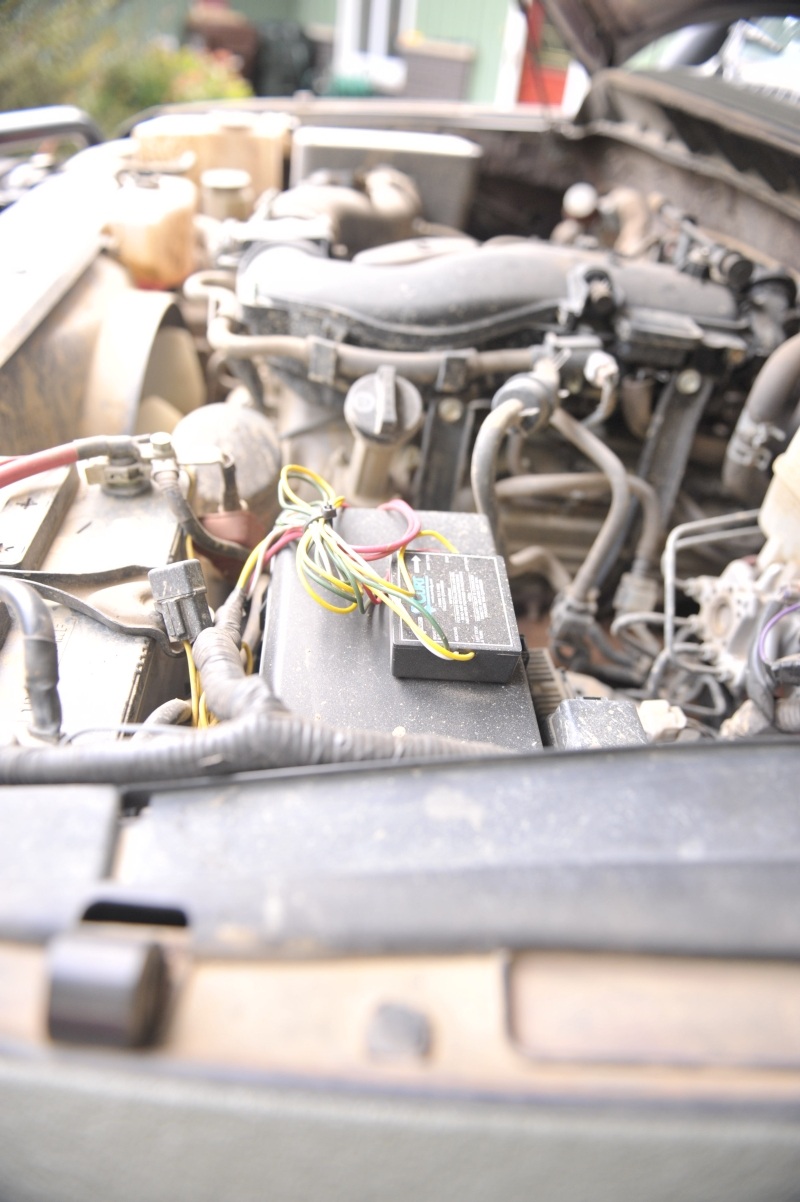 The schematic in full with US gear brake system and FJC page numbers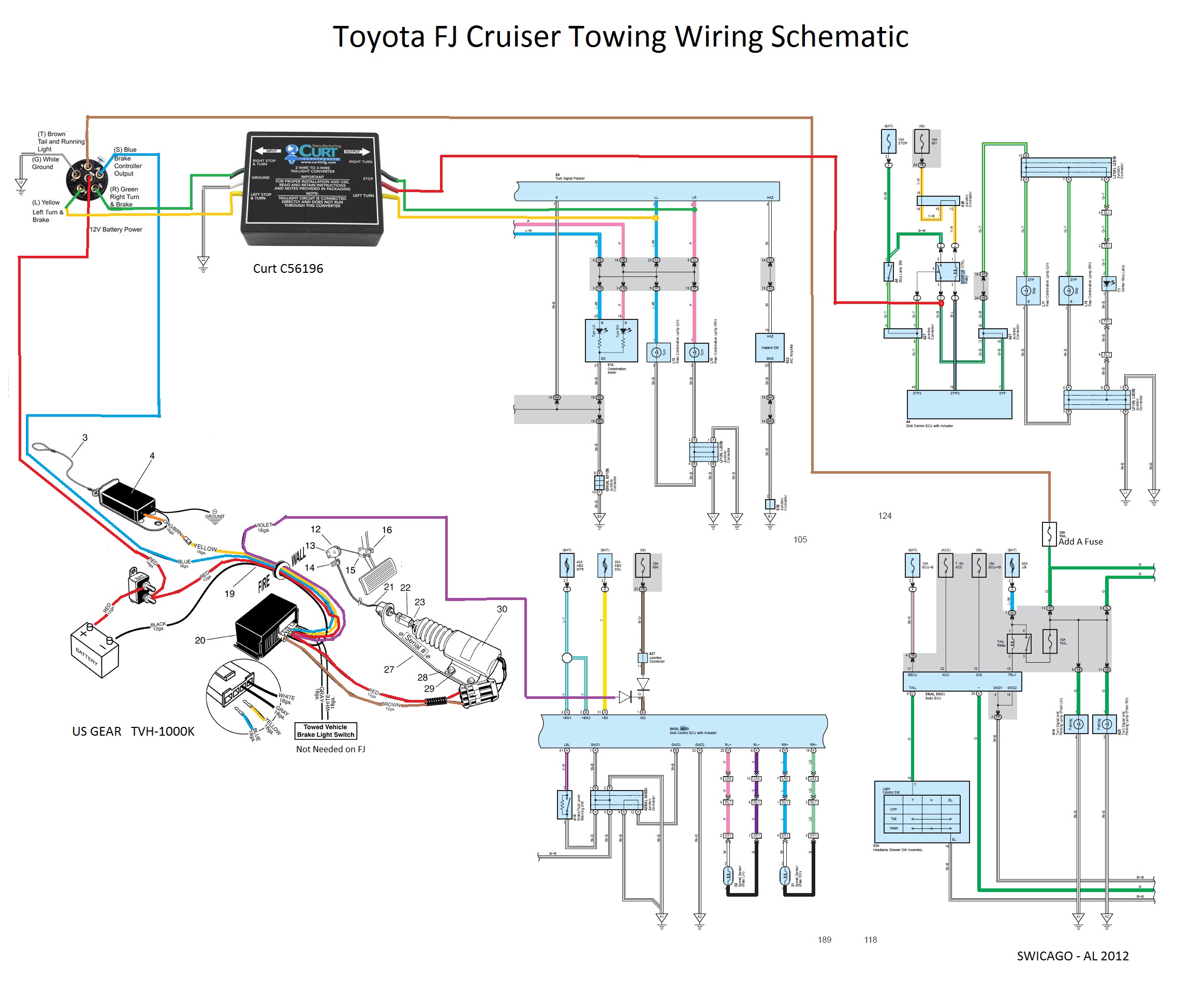 Supplement to schematic (locations of taps)
For the STOP lights, all you have to do is wire into pin 3 of the STOP RELAY
I choose to drill a hole in my relay and solder the wire in the relay (replace relay for uninstall)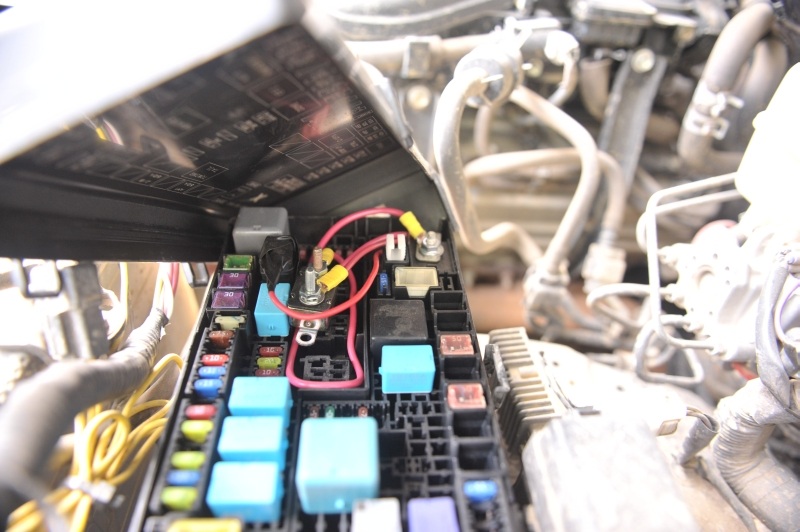 For the turn signals, you can either tap the blue and pink wires located behind the interior fuse panel, directly at the turn relay(other locations too, door jam) or you can pull the relay and directly solder on the relay like I did. (Desolder or cut wires for uninstall)
This image only shows how where I routed my wires to the back side(right), I couldn't get a d700 behind there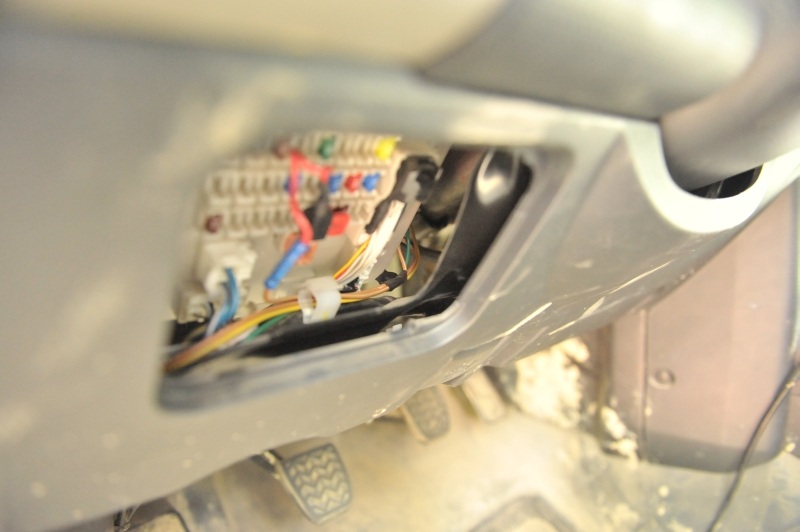 For the Running lights, all you need to do is Add-A-Fuse in the slot next to the 10amp Tail Fuse.
It is literally parallel connected to the 10amp Tail Fuse and is not connected to anything else (easy uninstall).
For the brake booster power, you can either tap at the master cylinder or in the interior fuse box at the plug. I choose engine room, because it is documented on the USgear site. Also, I didn't look to see if there was another spot. (uninstall by removing diodes and reconnecting orange/black wire)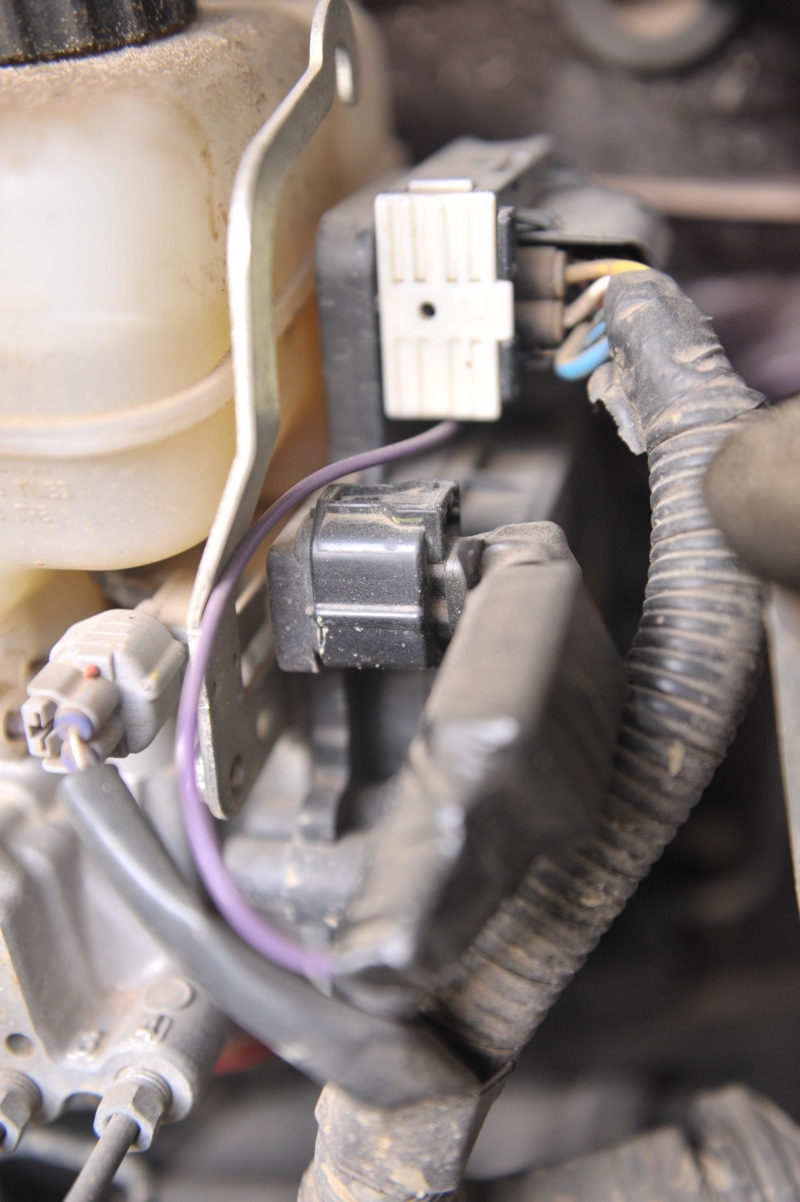 All wires are routed through here