OK so I've had the FJ for about four years now. I got it with 5k miles on it from a guy in Long Island and my Dad and I loved it. Here she is now: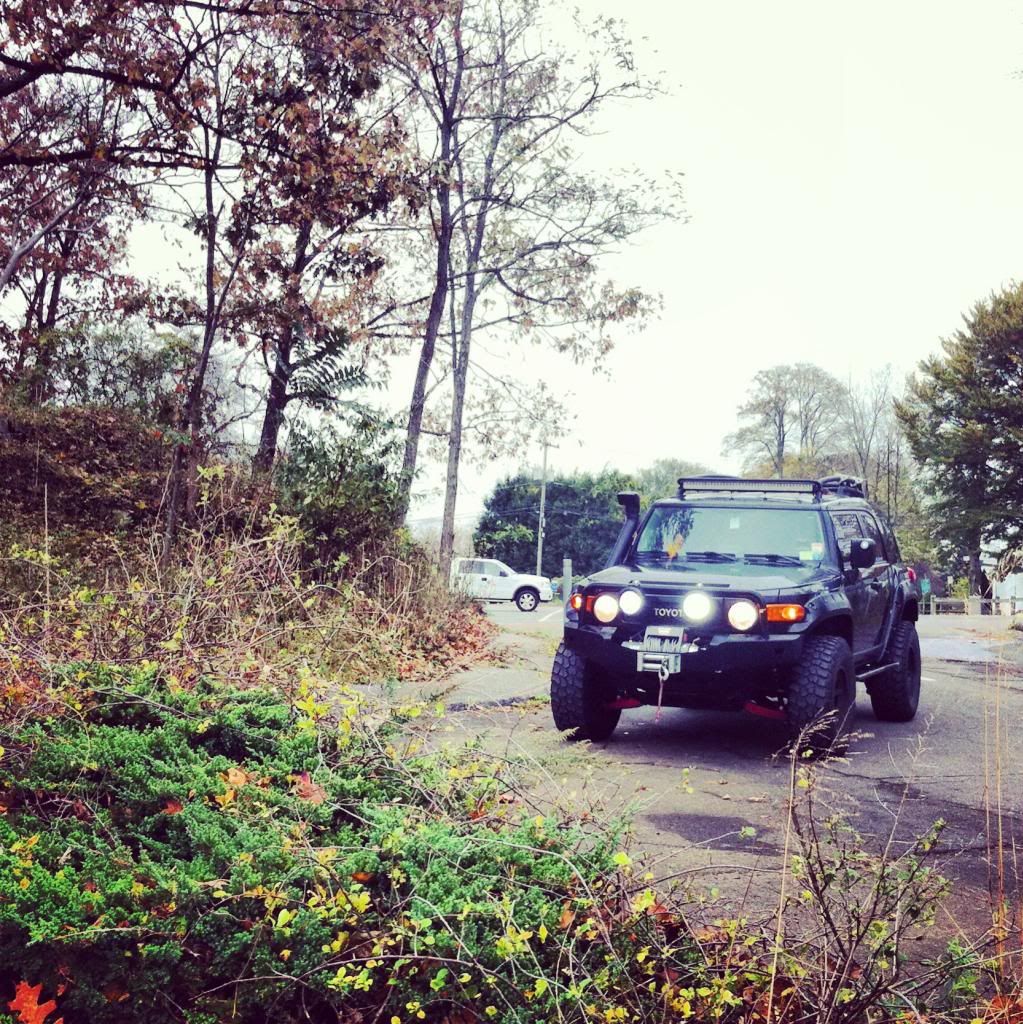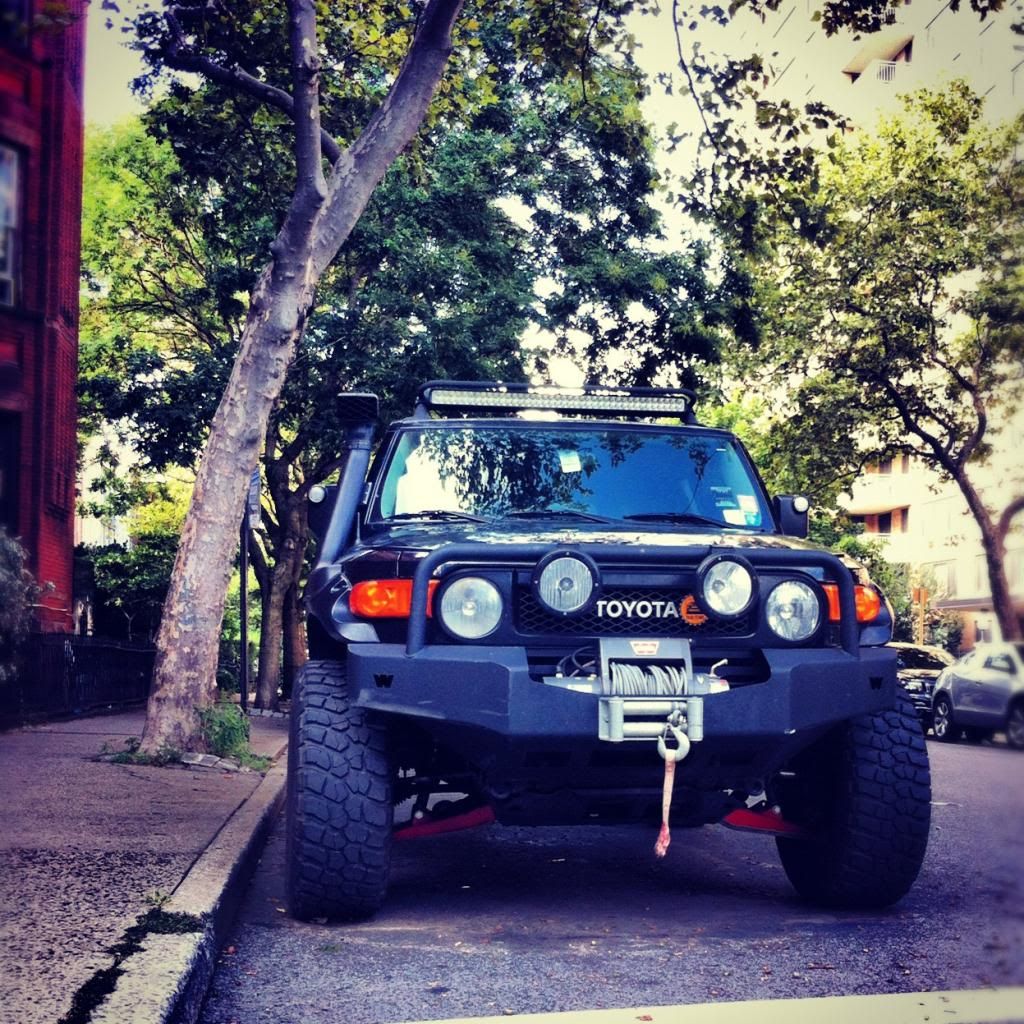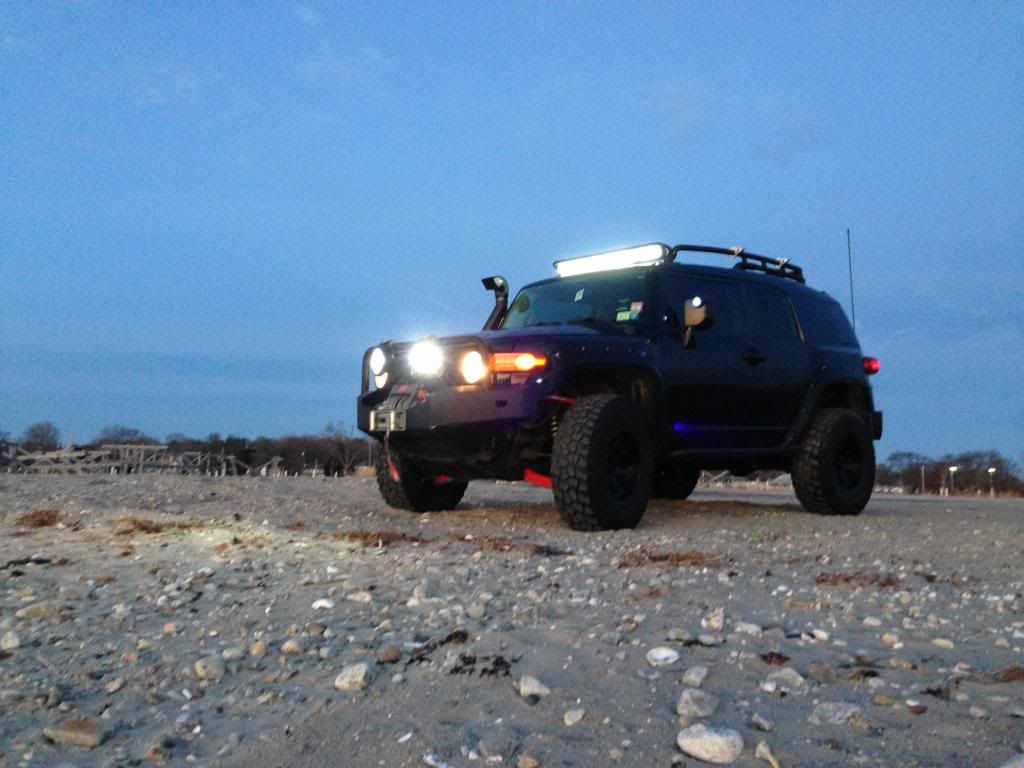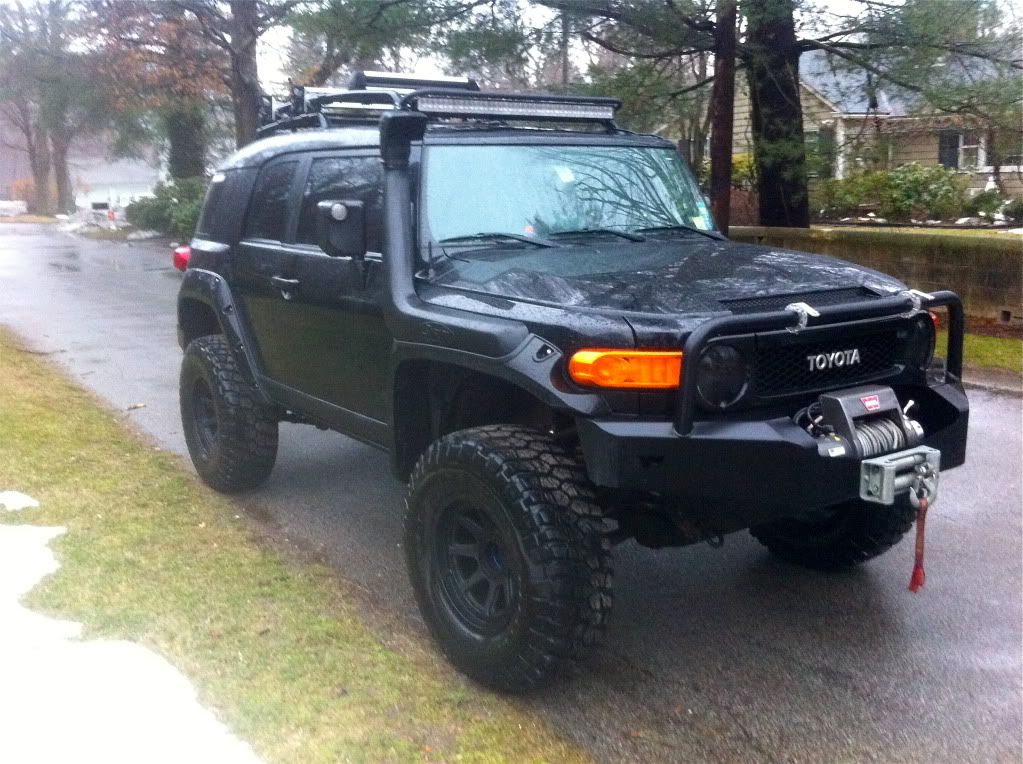 As you can see the nose up look of the 886 springs and 3/4 top plate spacer has just about completely evened out now from the springs sagging.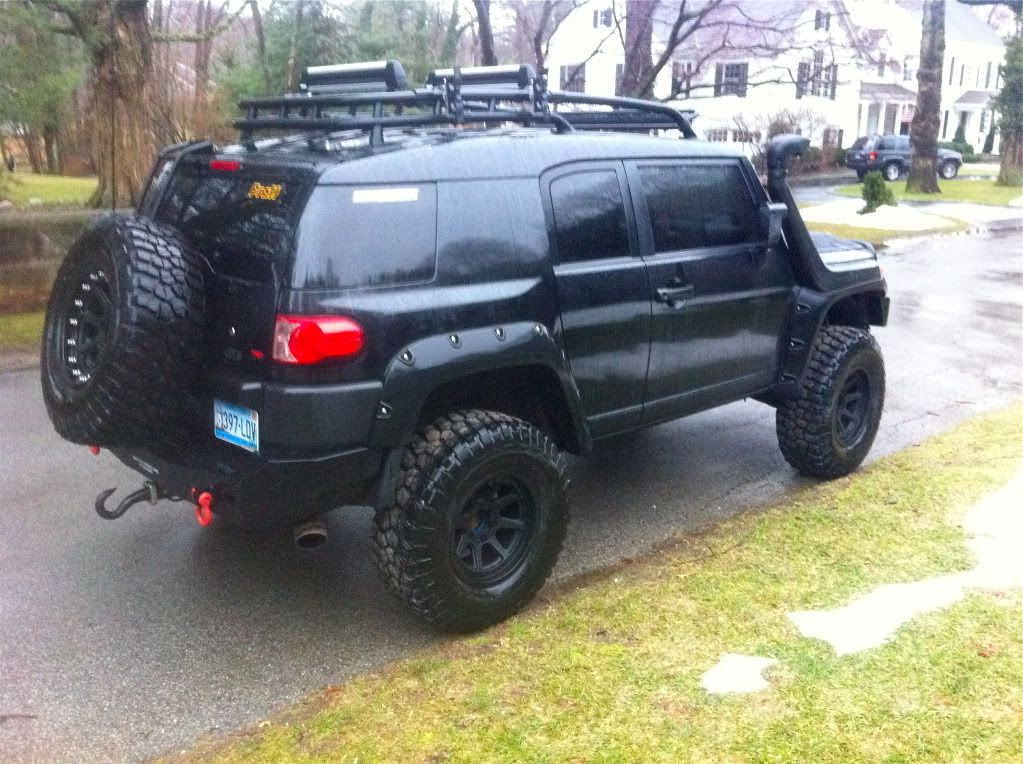 Before I found FJ Cruiser Forums, I did NOT like the look of the FJ at all, but after seeing some of the builds on here my views turned around completely.

Once I finally had the beast in the driveway, I immediately decided it looked.... well. EXTREMELY whimpy/not a beast AT ALL. Thats when I found out about all of the great STUFF you could add onto it! Little did I know how much it all cost...

This isn't an actual picture of the Fat J, but I dont have any from when she was stock
so this one will have to do.
Weeks later she turned into this. Still looking ridiculous with the stock BFG's
I then suddenly became uninterested in the FJ for a while. Mostly because I did not have the money to mod her for a couple of months.

But in the last month, I'd say she's turned into the beast I imagined.
This is just a teaser at the moment, because it is raining out and I can't get pictures. But tomorrow I'll post what has been done in detail from start to.... "Finish" isn't in my vocabulary.

Oh, and here's the 4x and downhill bikes. The Brooklyn has recently been retired for anyone of you that know what they are, I have a white Morewood Makulu now that I haven't taken pictures of yet, I'll post those up soon!
My FJ would NOT look like it does now without the help from Joe (Joeisip) (DAPURAK). If you EVER need help with something on the East Coast PM him and he'll help you BIGTIME (He's installed 20 snorkels). You might see a resemblance between my FJ an his..... That is because I am a copycat....