Discussion Starter
·
#1
·
a 5.25" blue cone components. i have both mids in , a fresh set of tweeters and a set of crossovers.
i have four mids, two are the new style with some real badass grilles, and the older set with a good looking grille, just not as g status. the new style sounds slightly better.
asking $200 for system with old style mids (still probably whats sold at dealers as the current set, they are only months old)
asking $250 for the system with the new style mids.
msrp is $777.00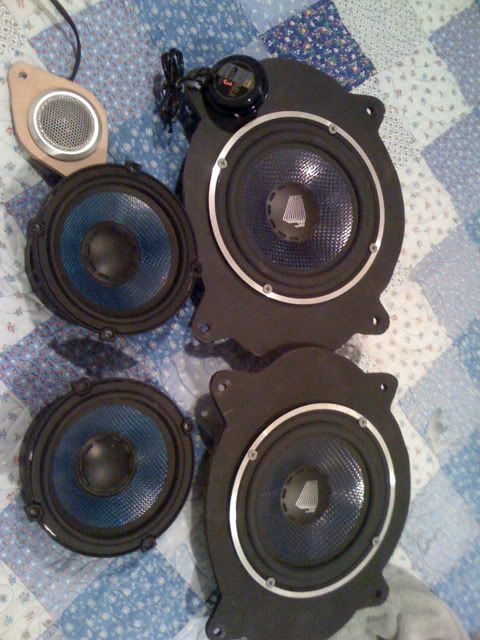 those are the new style mids below, the smaller ones. the old style looks just like the 6.5"s above.