Well.. I figured its time to start a build thread! Sorry if it sucks! :lol:
So when I turned 16 my parents bought me a '89 Buick Park Ave. for $1000 and told me if I went from 16-18 with no tickets or accidents they would buy me a car for 10k or give me 10k and I get a loan for the rest.
After 2 years with the Buick and 6 break downs! Thank God for AAA! :rofl:
Still with no tickets or accidents! It was time for me to start looking for a car!!
I was looking at getting a '08 Subaru Impressa STI was ready to buy it and everything but... 180 a month insurance stopped me...
So I went on a walk threw a new neighborhood handing out flyers for my moms cupcake business and there were 2 FJ's parked on the curb of one house and I always liked them but thought they were way out of my price range but figured I would look.
Got home and looked on KSL(local for sale classifieds) and Fred was the first one to pop up!(I call him Fred cause I got him on Friday the 13th but I didn't like Jason so I went with another horror film character) Fully loaded 2007 with 79k miles on it for 18,500!! Called they guy up and me and my mom drove to meet him for a test drive! We didn't tell my dad about looking at it just sent him this picture...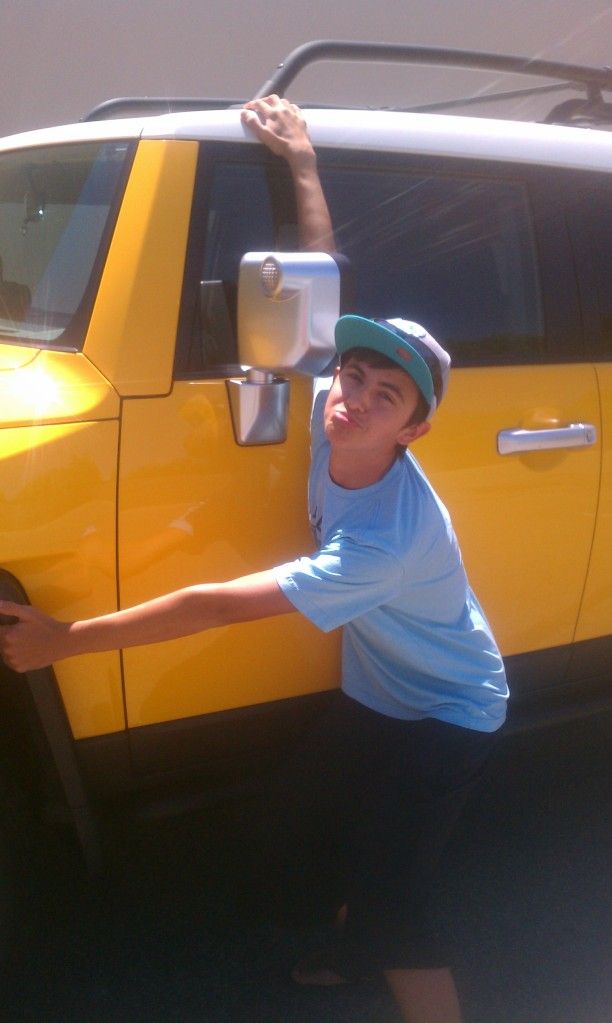 (I look retarded in this pic... I know...)
He called me within 5 mins and I told him all about it! He called they guy and set up a test drive/ having a mechanic look at it the next day. My dad fell in love with it and it was mine on 7-13-12!!
Here he is on day one!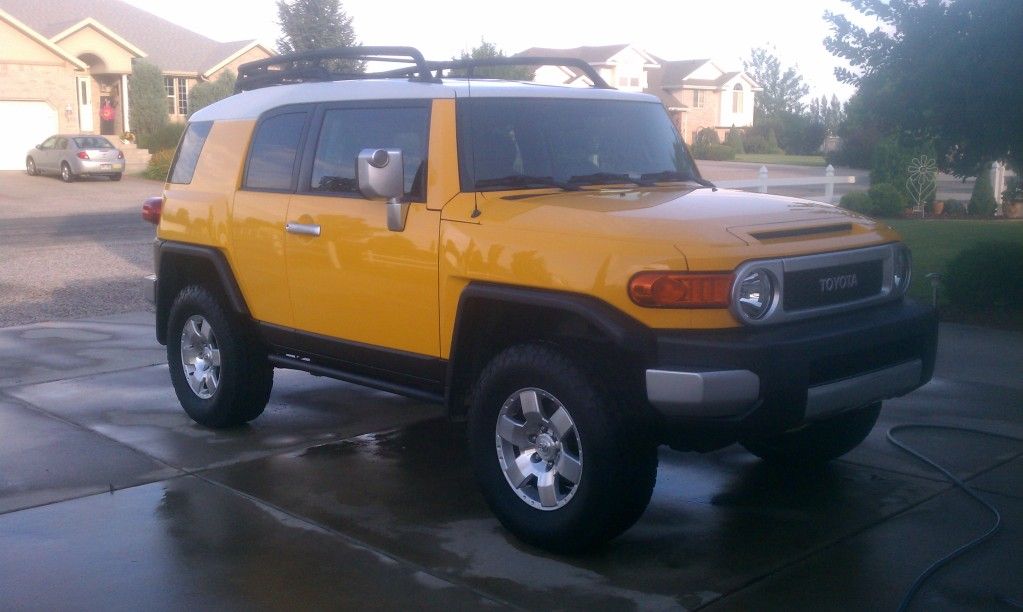 The mods started immediately... :lol:
1st was PlastiDiping the stock wheels
Loved the look but IMHO PlastiDip sucks!! :lol: Only lasted about 3 weeks then it flew off on the highway!
Next was an axe and shovel mount I made from a thread on here.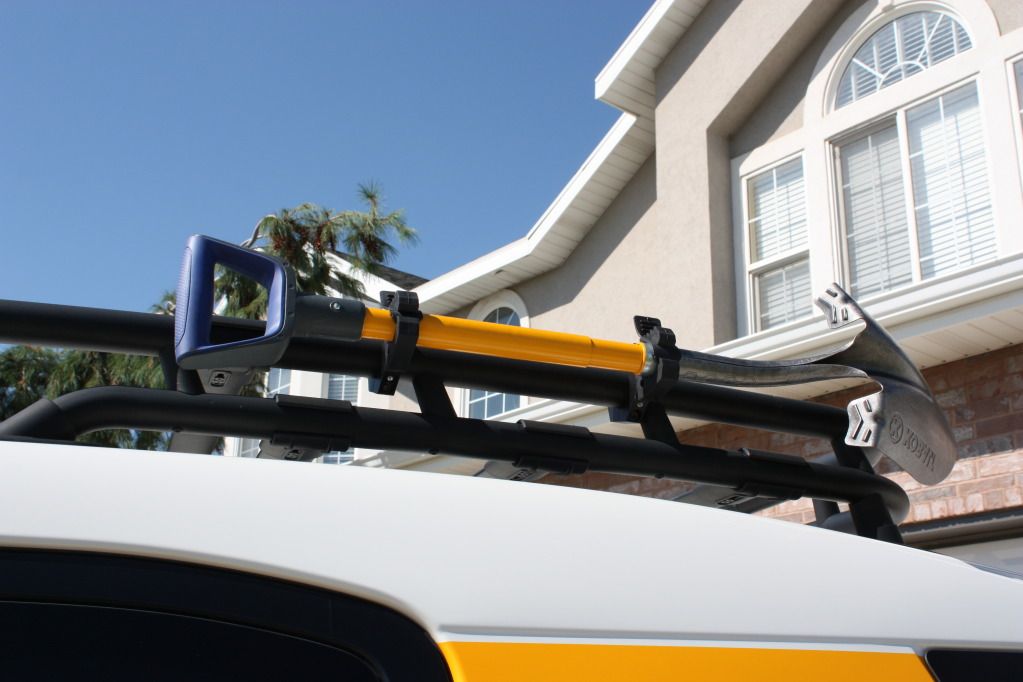 Then I lost it.... Spent over 1k in mods in the first month...
Custom light bar made by my friend with four 7'' offroad lights
Aeroflows(Thanks 1/2mill for the velcro!)
NestahEdition CB Am/Fm radio antena
Mpac rear door rack and straddle
And other things! :lol:
Then I found a great deal on some steelies and got those!!
Since then the mods have slowed down and just been focusing on school! And offroading as much as I can!!
Also made some great friends on this forum!! That I love to offroad with!
Well... I think Ive covered most of it.... Hope you enjoy it!! More to come!!! :cheers: