Discussion Starter
•
#1
•
Well let me first start by saying this is not a job for the squeamish or impatient. It takes a while and alot of blood, sweat and beers. We started around 12 noon. The first step is to remove the Oh Sheet handles, mirror, visors and upper door hitch covers.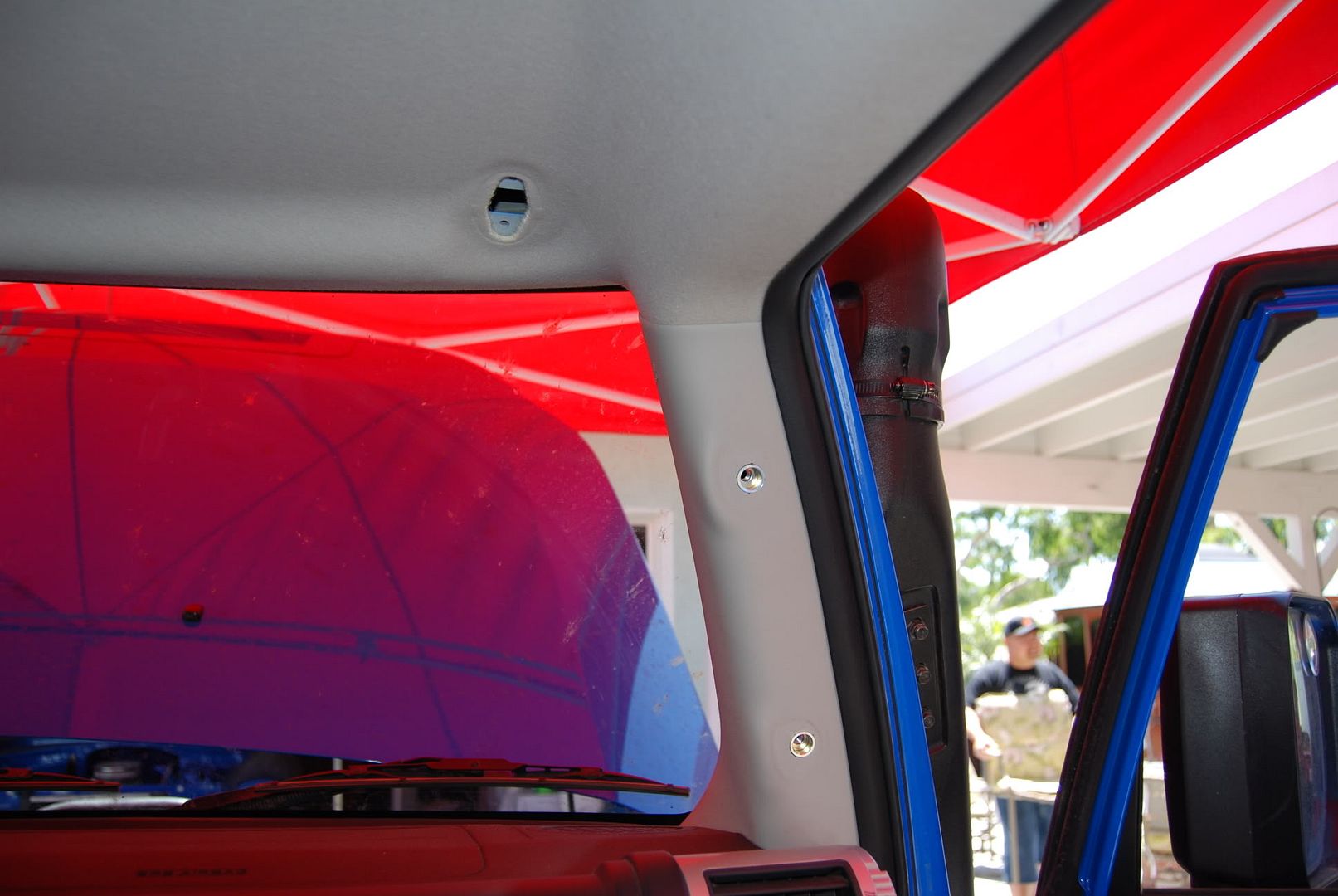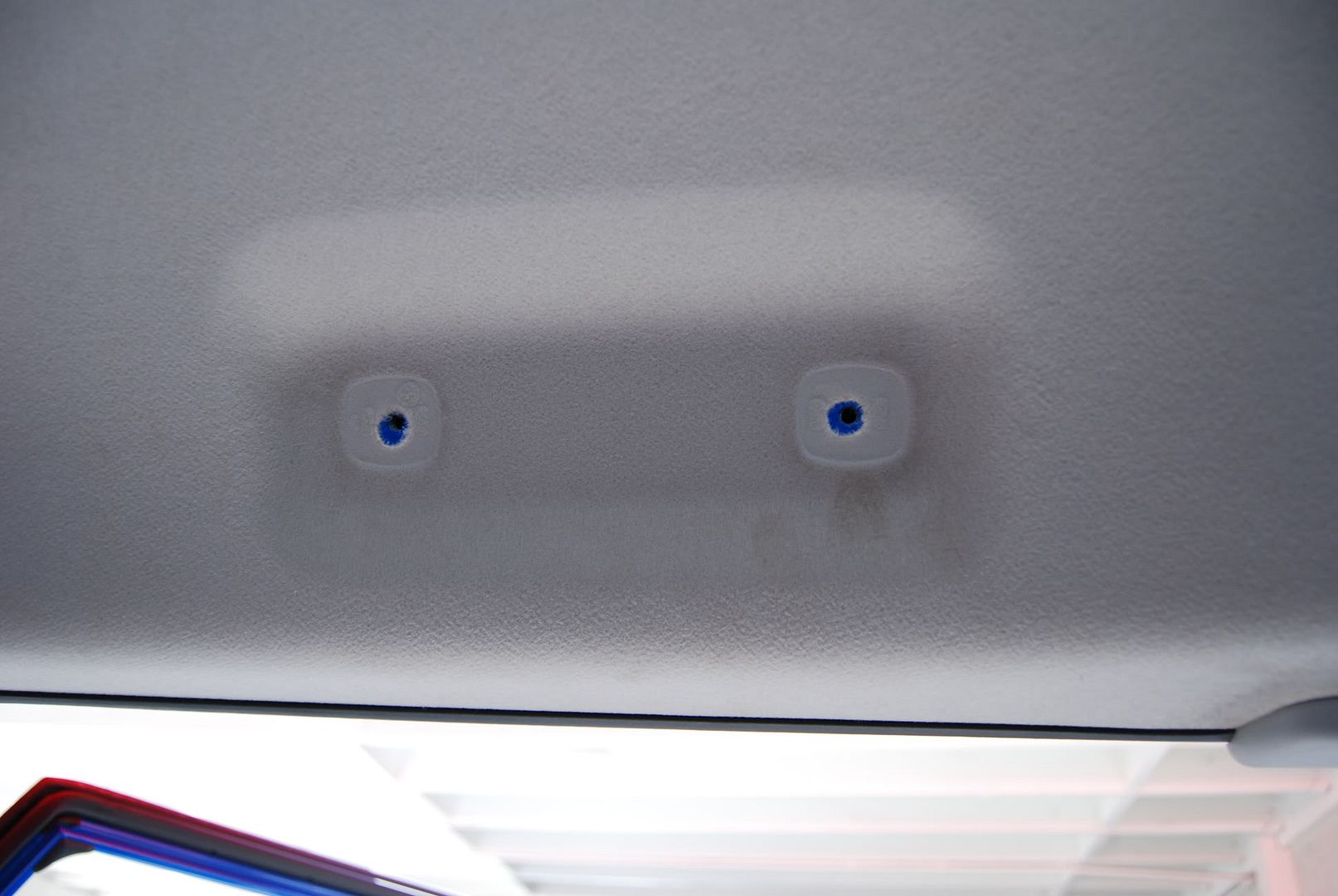 next remove the A pillar inside covers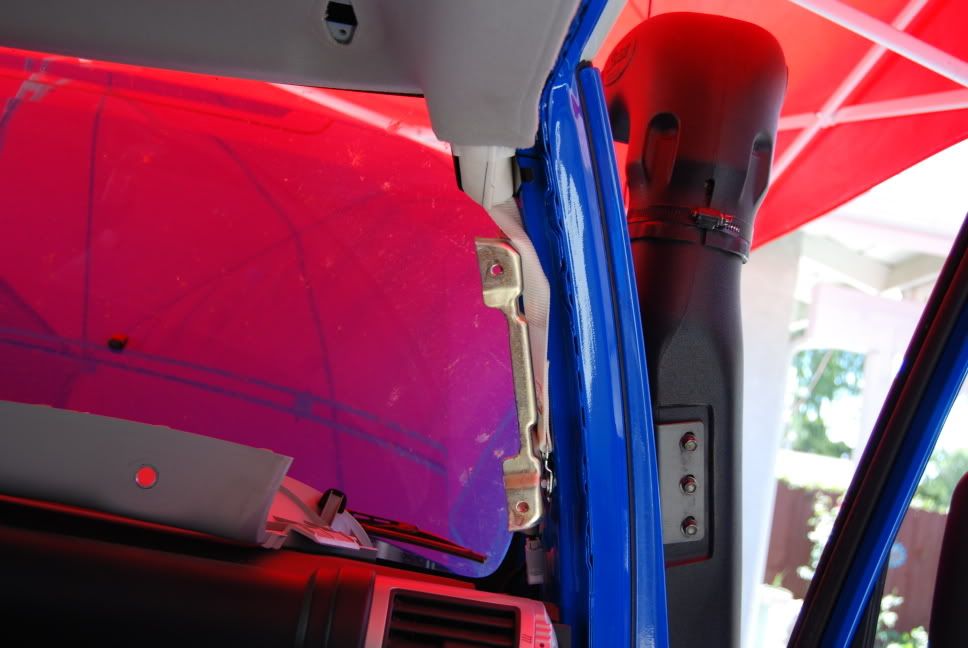 then pull down the rubber door seals. start at the corner and pull slowly. thet don't need to be removed completely, just the top and front edge.
Now the front edge of your headliner is easy enought to pull down just enough to get your hand in. You must be careful not to pull down too hard or you will kink the liner near the top corner of the clamshell door, a small crease will be visable about 2 inches long but this will smooth out when you reinstall the headliner.
Now you have enough room to slip your hand in and put a towel up top so you can catch the metal shavings. also you will see the inner support brace that you DO NOT want to drill through.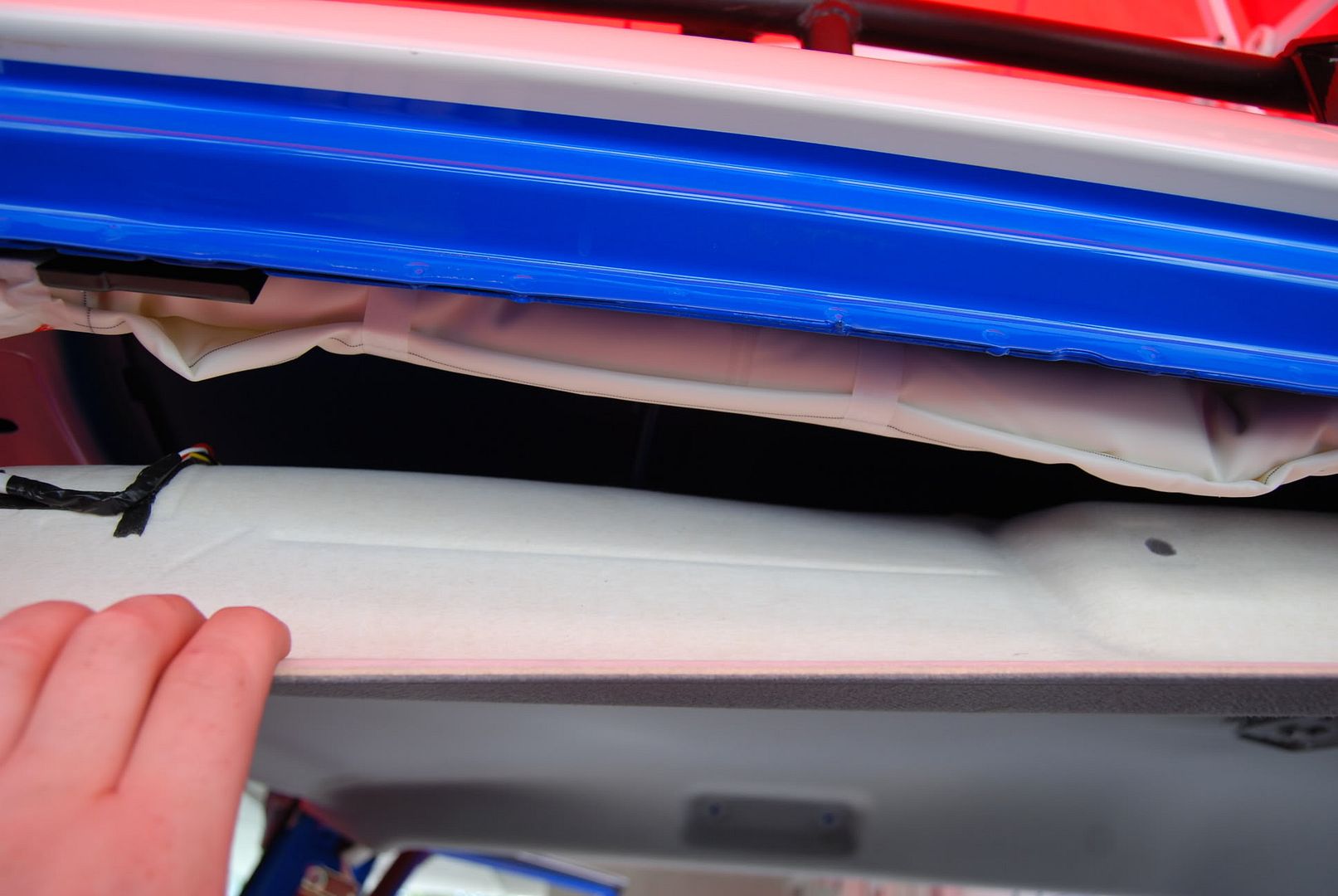 Once you find your drill point it's time to stuff the rag up there and drill.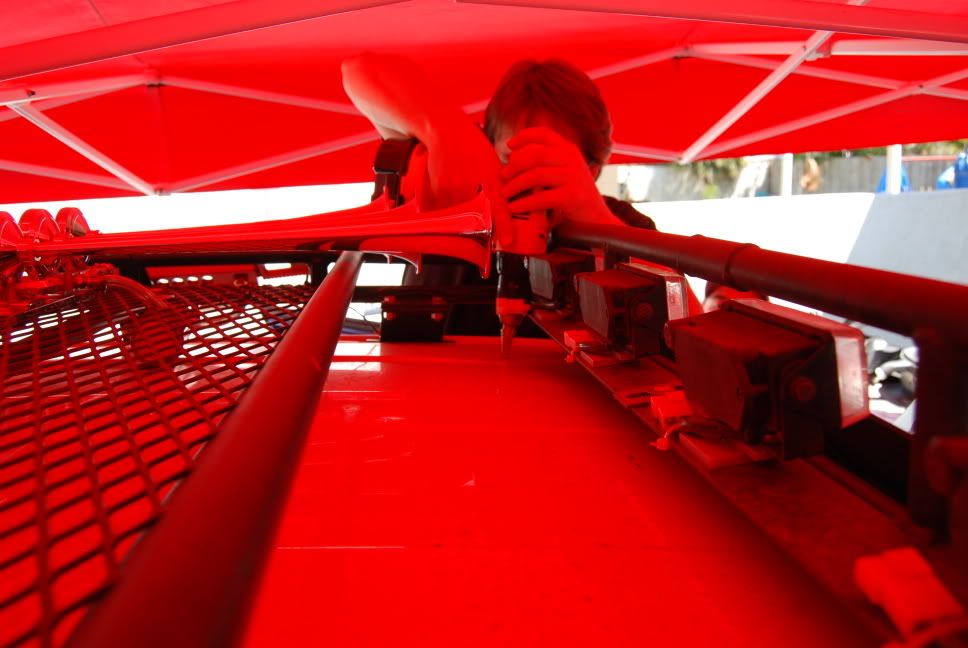 once you get the hole drilled to the correct size, pull out the shaving catching towel.