Created a new thread. Need to get this sold.
Selling because i needed a little more room, no more car payment. Please ask any questions pertaining to the vehicle in this thread. I never thought i'd be getting rid of this vehicle, hence i spared no expense at the mods i put on it.
2007 Voodoo Blue FJ Cruiser 4x4 5AT
$23,900
47,994 miles
This is the loaded model: Rear Diff Locker, A-TRAC, FJammer, etc.
Vehicle is located in Baton Rouge, Louisiana. Please pm or email me Layton.Olano at gmail.com
Description:
-4x4 5spd automatic
-7 year/ 100K mile warranty through Toyota
-Driver, Passenger, and Side air bag equipped
-A-TRAC
-Rear Diff Lock
-Power windows, Power locks, A/C
-Key less entry
-Leather Wrapped Steering Wheel
-Back Up Sensors
-Multi-Info Pods Compass, Inclinometer, Thermometer
-FJammer Audio with 6 disc MP3 in-dash changer, aux input
-Built in 400w inverter
-Privacy Windows
-Toyota FJ all weather rubber floor mats with cargo mat
-OEM Hitch and wiring harness
-OEM Roof Rack
No fender bulges, cracks, or rips at all!
-This is a late model build 2007, so also no worries about the rear diff exploding like some of the early build 2007s had issues with.
7 year - 100K mile warranty through Toyota ($1500)
TRD Supercharger (304HP & 334ft/lbs TQ) ($4500 installed)
TRD Cold Air Intake ($390)
TRD Catback Exhaust ($375)
Safari Snorkel ($355)
Katzkin Black Leather seats ($1200)
Truxx leveling lift
General Grabber AT2 265/75/r16 (brand new spare)
Toyota Offroad Package 16" wheels
Toyota OEM trailer hitch, wiring harness, ball mount and ball (~$285)
Blue LED dash lights done by TinCan (~$200)
Body Mount Chop ($135)
Tundra Black Door handles, Black painted mirrors, rear bumper wings, middle valence above tow hitch, grill painted white
I am the original owner. It had 18 miles when i test drove it, put 16 miles on during test drive, bought it with 34 miles on it. I have records for every oil change, and any maintenance done on the vehicle (only have receipts for first few oil changes though) I love 4x4s, and love working on them, have done so since i was 15yo. Every thing on this vehicle has been installed by me (with the exception of the LED dash lights). Ask any of the "Hurricane Cruisers" and they will tell you how meticulous i am about making sure things are done right the first time. I will post a picture of the original window sticker that shows all of the standard info as to what came on the FJC.
Current mileage:
Highway: ~19MPG while going 75MPH (can get 20MPG easy if i keep it at 70MPH)
City: ~17MPG (if you can avoid the fun of the supercharger)
I have receipts for darn near everything. Every oil change was performed by me. Mobil 1 synthetic for the first couple then Royal Purple since about 15K miles. Royal Purple is in the front diff, rear diff, transfer case, and engine. I wrote down all of the info the other night, i will add more information about the build/vehicle, pictures, full list of mods, etc in the next day or two, a little teaser picture til i get everything together.
I have used this rig offroad. Maybe 4 times a year. Ask anyone who has been with me on the trails, i drive very easy while offroad, and drive slow. It has NEVER been "mudding", as ih8mud
More interior pics found here
http://s231.photobucket.com/albums/ee47/layonnn/2007 FJ Cruiser/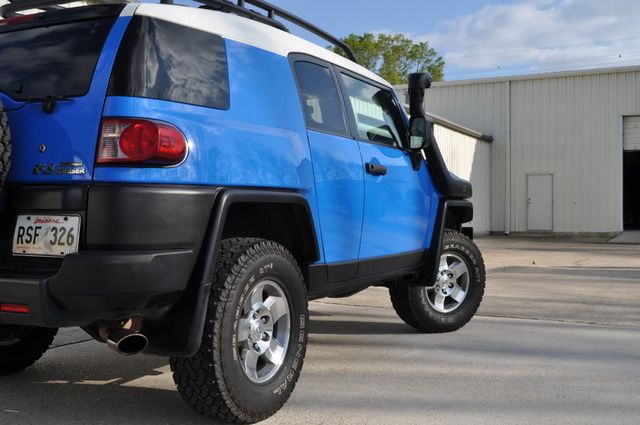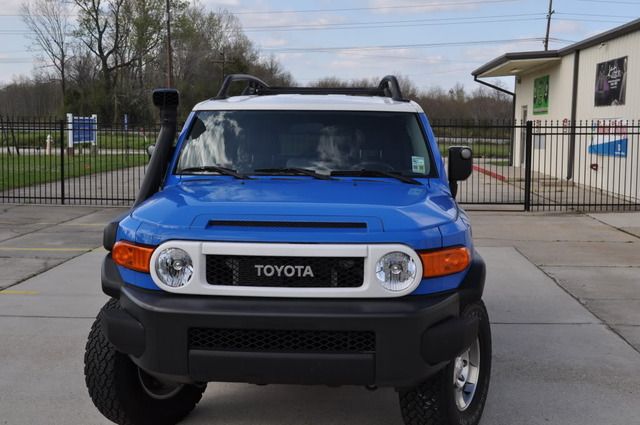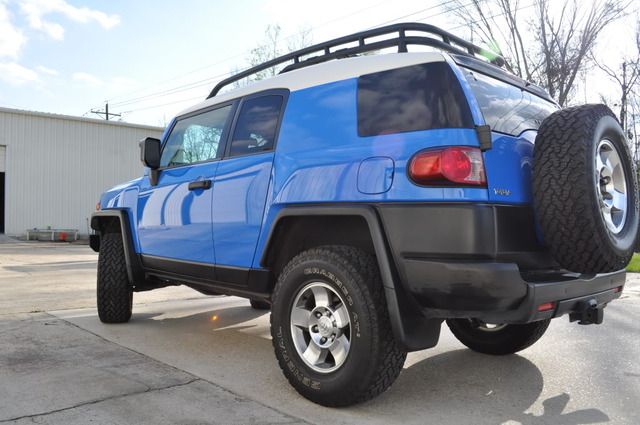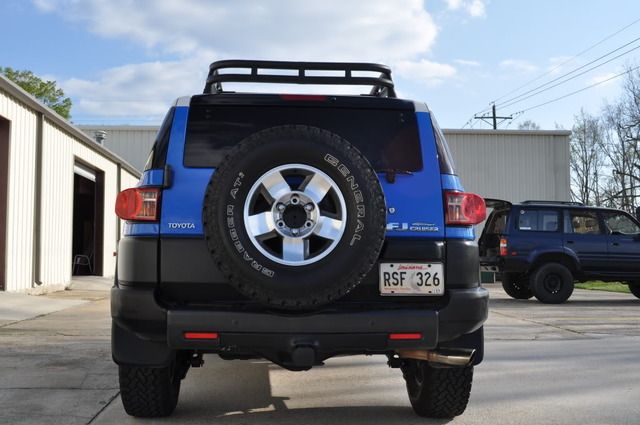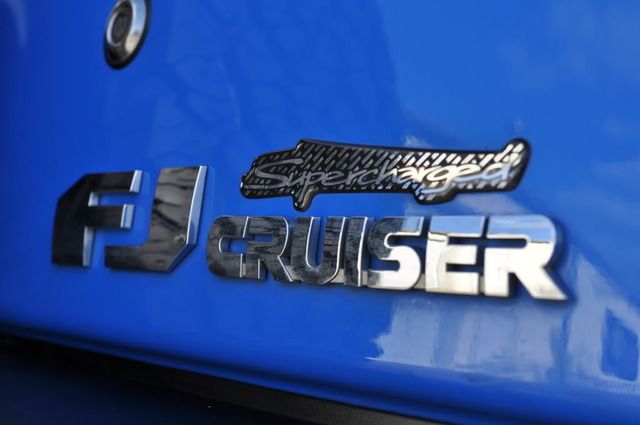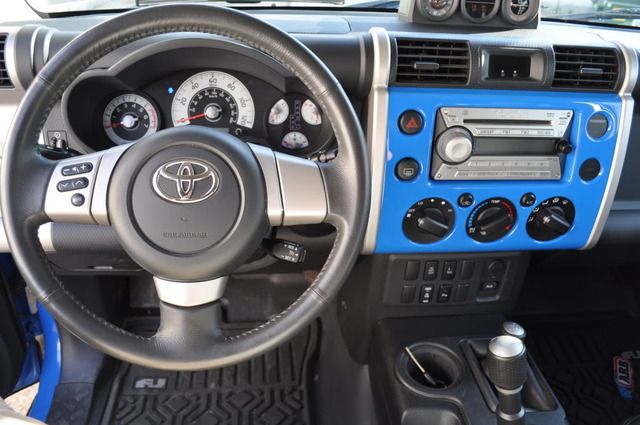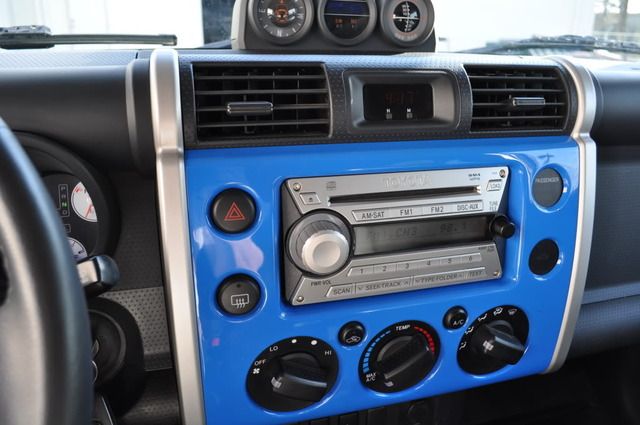 A-TRAC and rear locker shown working in conjunction (this is a late build 07 so no "atrac hack" was needed)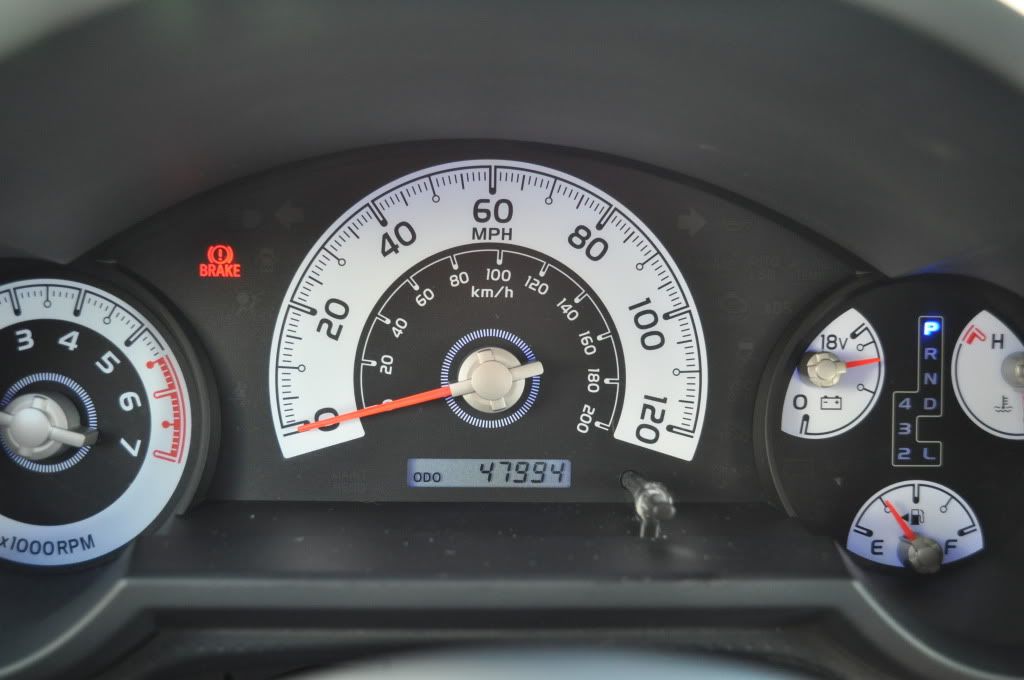 This shows the dash LED's that were professionally swapped to blue LEDs.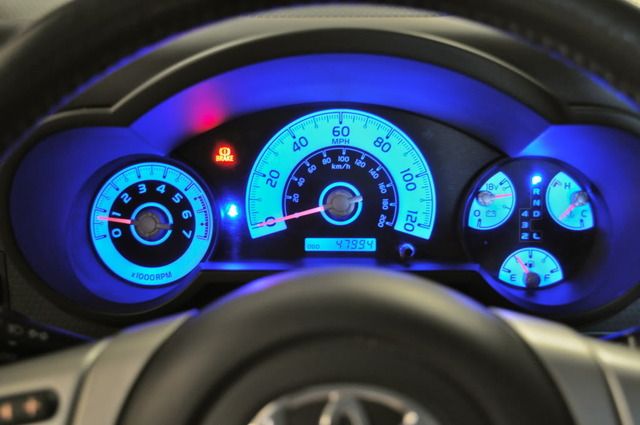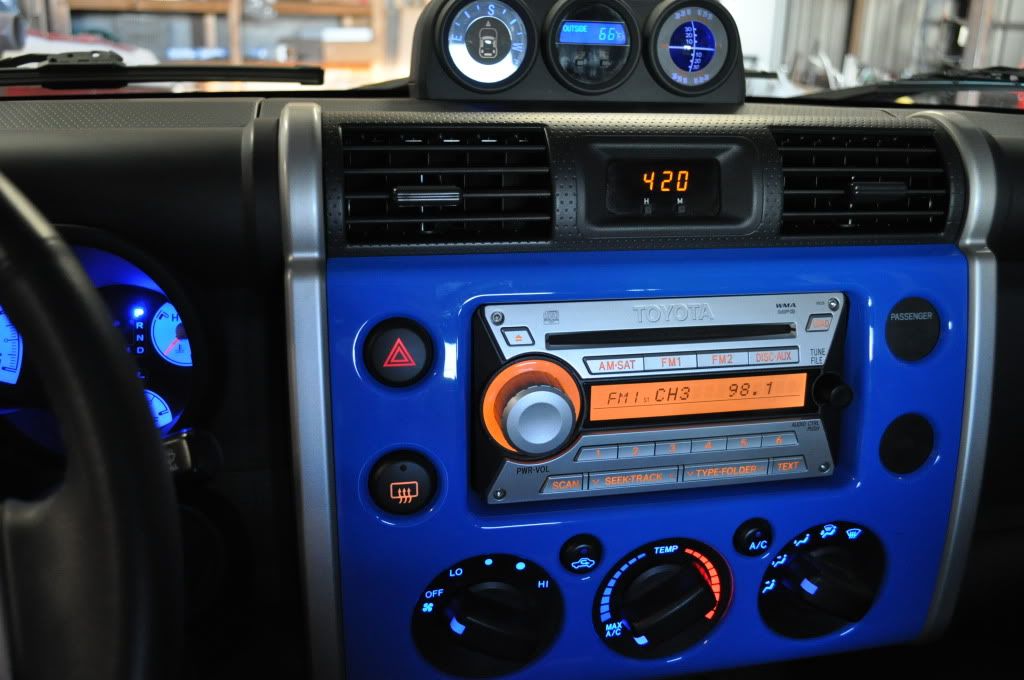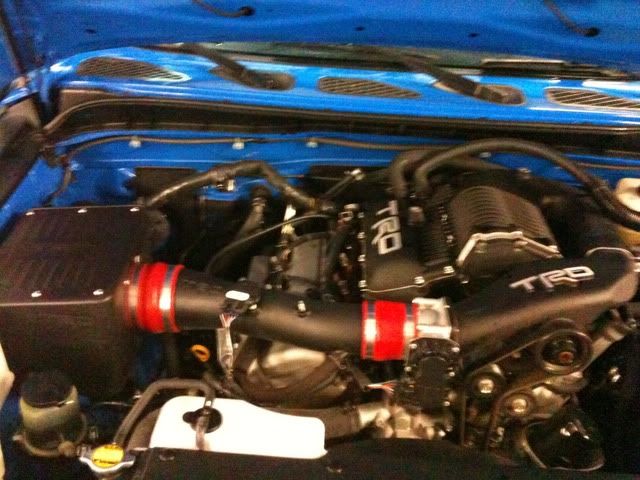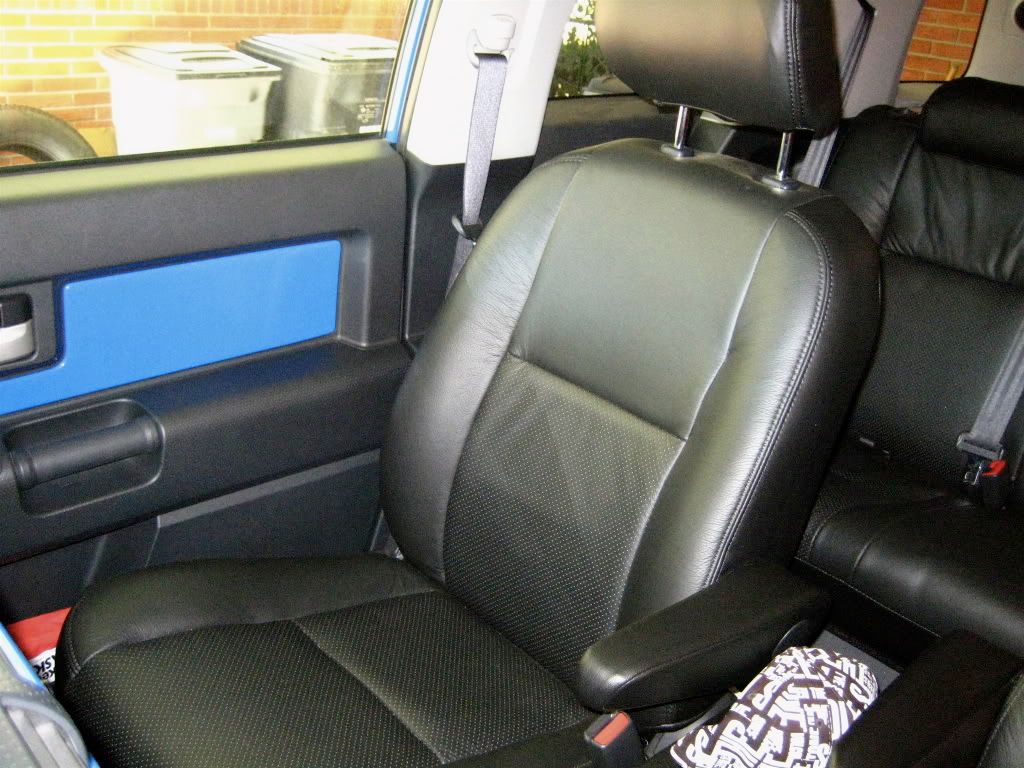 Tire treadwear:
DS front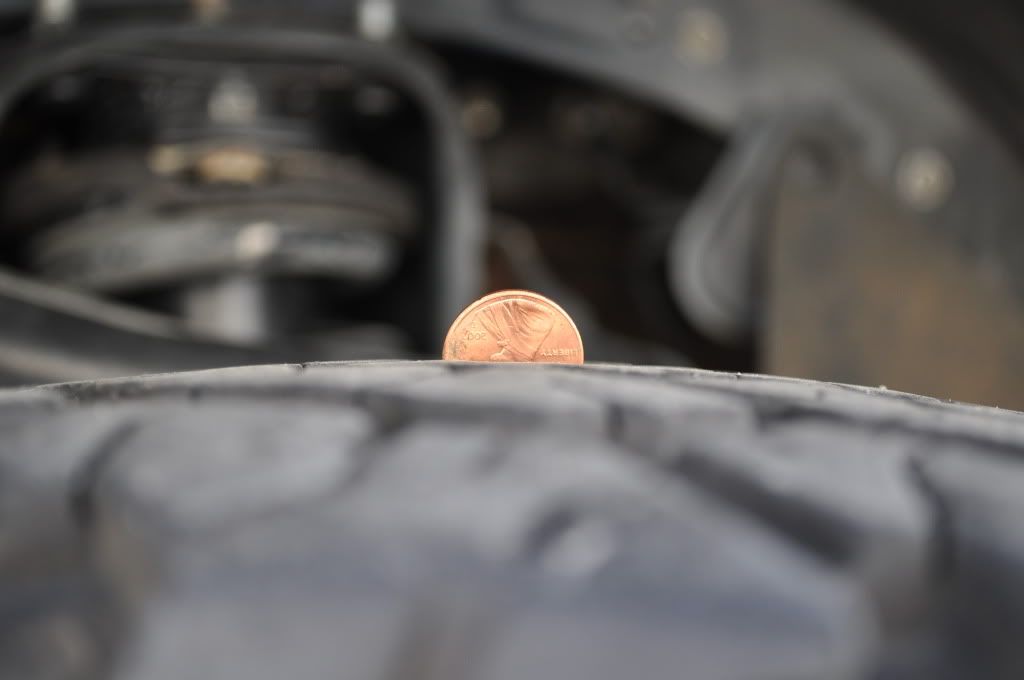 PS front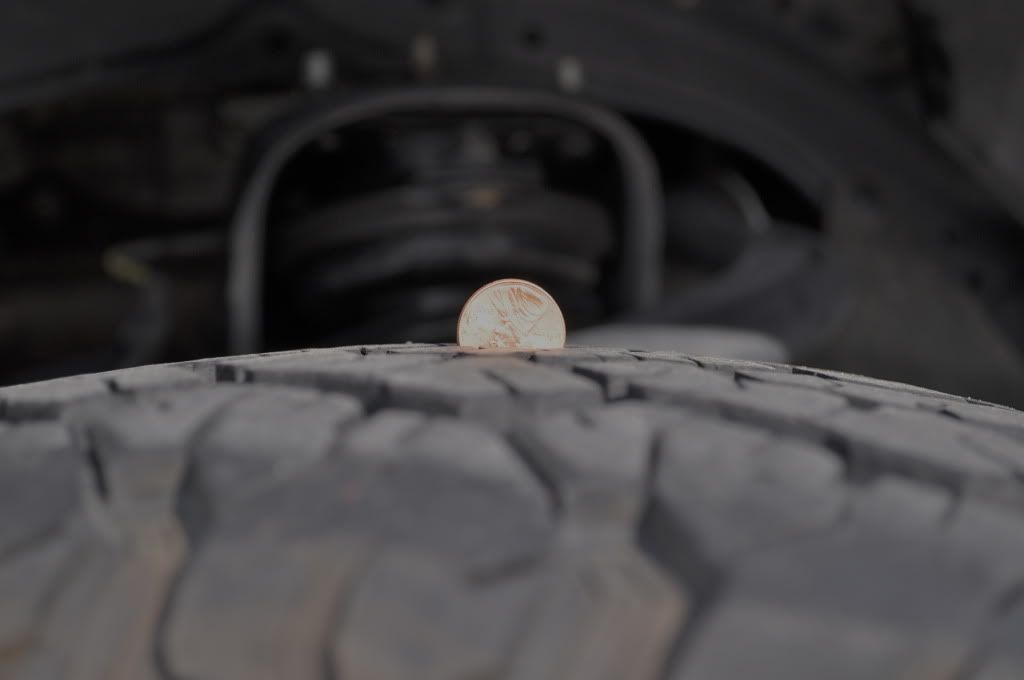 DS rear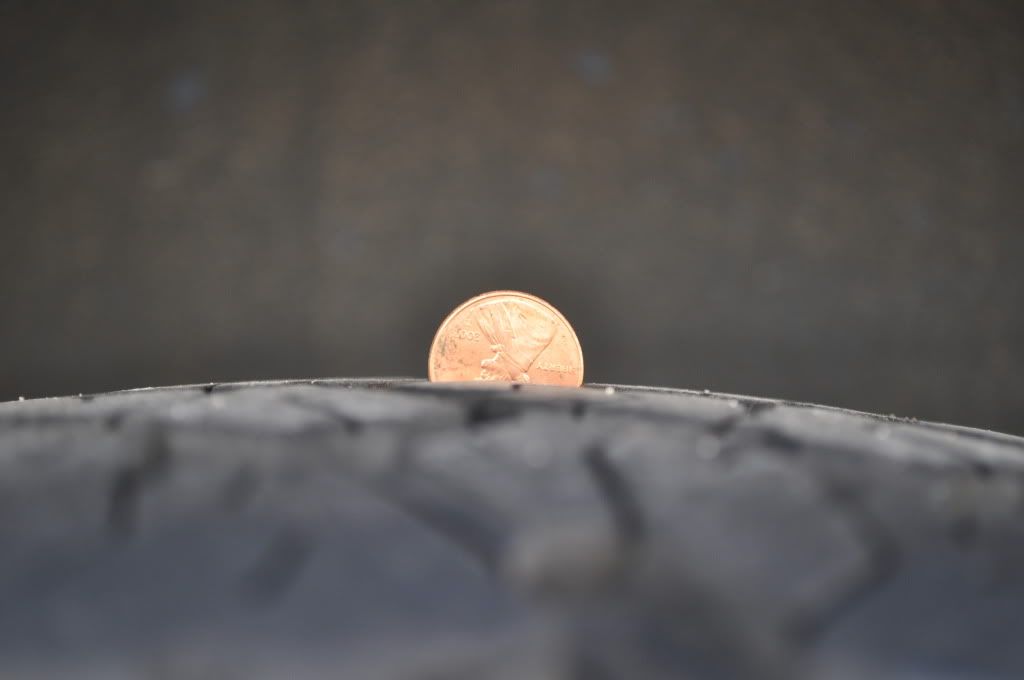 PS rear
Brand new spare