FS: 93 Madza Miata Socal *price drop
Alright guys i got a daily driver for sale. Here's the breakdown. I've had this car for about a year now. Literally put 4k miles on it. The car does carry a salvage title, it was in a front end collision and was fixed professionally. It has been painted to a new color, it was previously red, but i had it painted white. The top was just replaced by the previous owner. Tranny and Differential was flushed 3k miles ago with mobil 1 synthetic. I had the engine oil changed twice already. A new cat was placed about 2k miles ago and it currently sit at 183xxx miles.
Here are the mods
-a cheap short ram open filter intake from ebay i'm guessing came with the car
-15x8+0 xxr with brand new nexen tires
-Megan Street Coilovers (1k miles on it)
-6k Hid kit with housing and ballast
-Sony head unit
The Bads
-No A/C
-No Power Steering
(It is a base model so the car never came with these options from the factory).
These pictures don't do justice i'll post more pictures as i get more.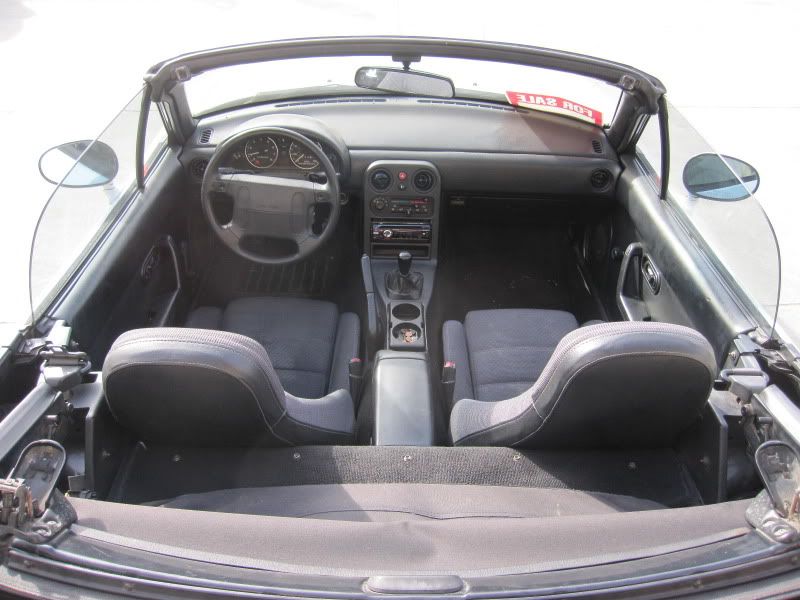 Thats all i can think about for now. Hopefully it sells with in the community, rather then posting on craigslist and going onto a random person.
Currently I'm asking 2500obo