Discussion Starter
·
#1
·
Hi I decided to post here instead of the "electronics" forum because this has to do with the operation of the engine.
On the "EWD" document I have found this: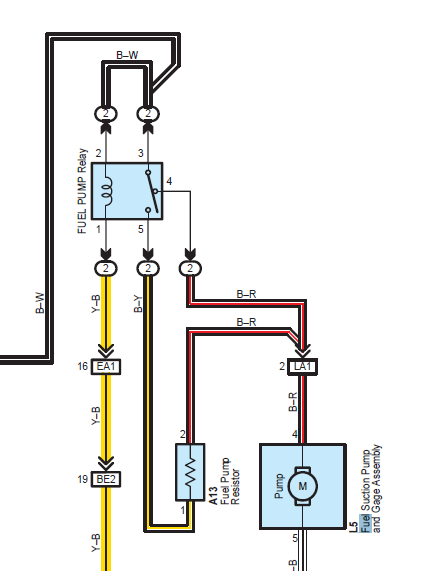 it shows how the fuel pump relay is connected to the fuel pump. The strange thing is that in one case the relay gives direct power to the pump, in the other it goes through a resistor.
Anybody knows why? I thought the pump was always running unless the ECU had a reason to stop it, like in case of crash or some other engine trouble.