so easy, a monkey could do it! :lol:
Got my M-PAC box and it was like Christmas all over again!:clap: Even my 'kids' helped me unpack the box!
Bugged the hubby to play with my rack and he gladly obliged :lol:
Told him he was being timed and through all the fumbling around and dropping allen wrenches and washers and such (he'd never make it on a Nascar pit crew :rofl
, he finished in ~ 15 minutes (with the extra bolts put in)...
Wow!!! it looks awesome and is super sturdy... I could probably do pullups on it if I could contortion myself that way
Simple install... clean looks... outstanding quality product... well worth the investment!
Thanks Doc (and all your 'elves') for the work put into this...:rocker::cheers:
http://www.fjcruiserforums.com/forums/springtail-solutions/57579-presale-m-pac-side-rack-combo.html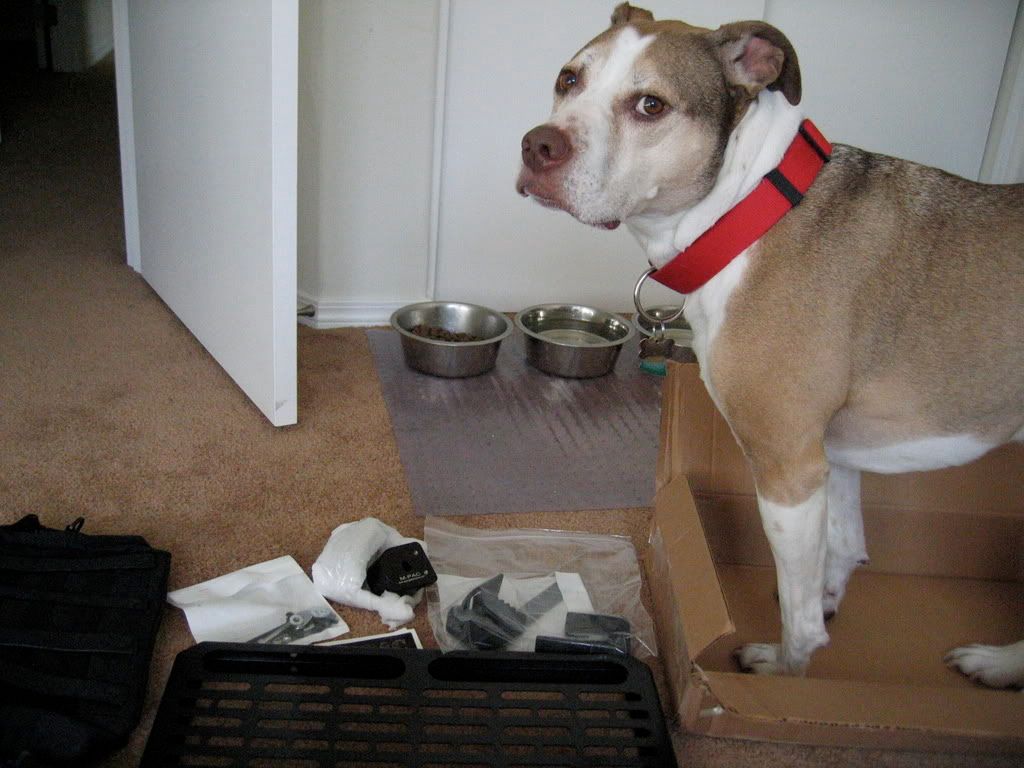 the install:
pre-side rack; red bungee wrapped around grocery hooks, holding m-pac bag and Gerber shovel
final shots: