Latest PIC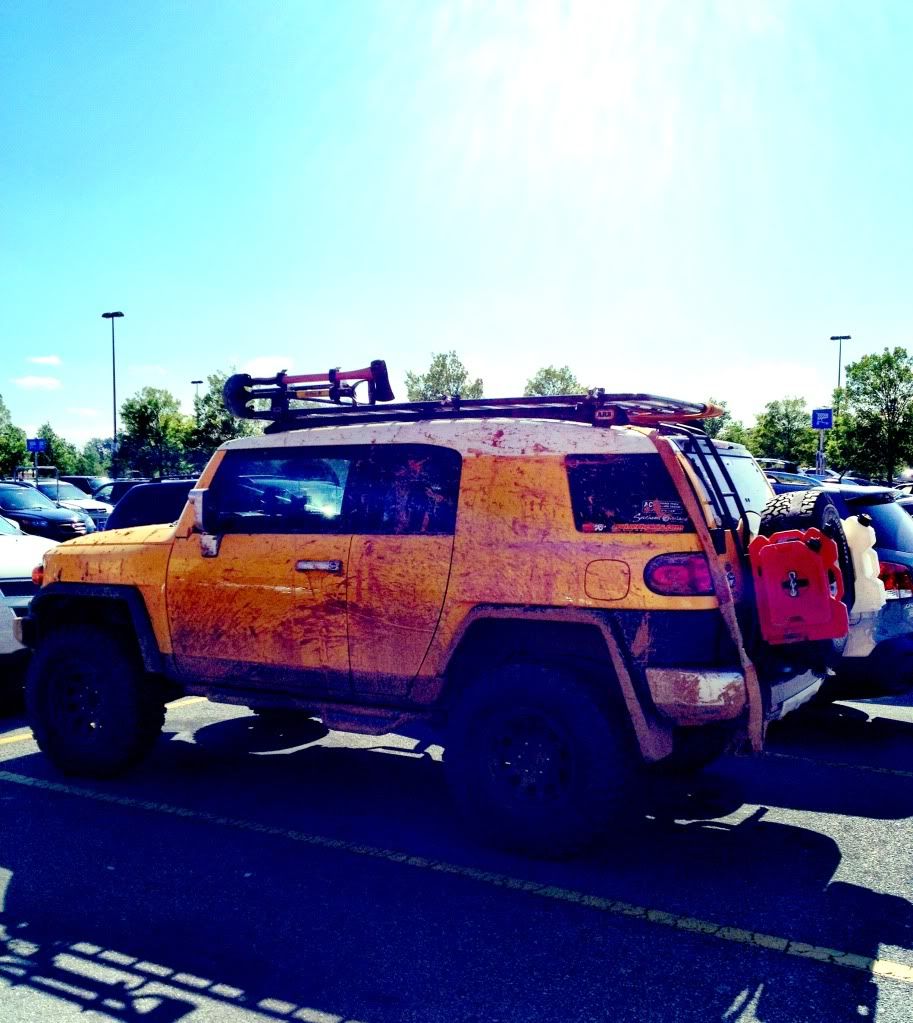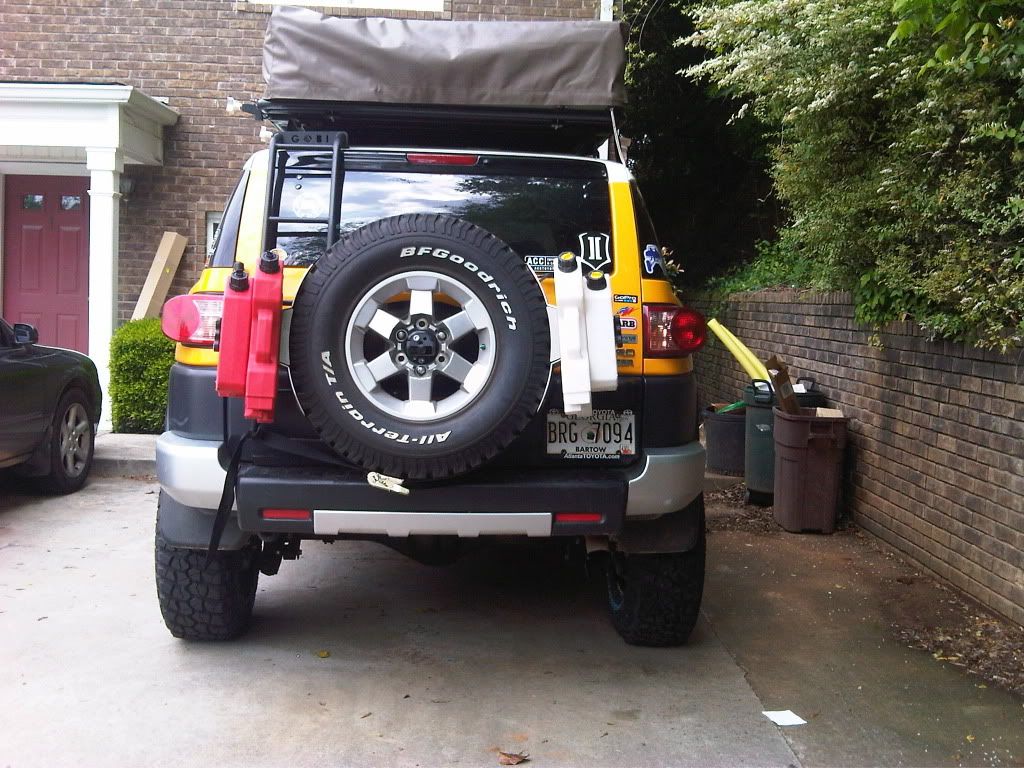 I sold this.
to buy this
@ the dealer..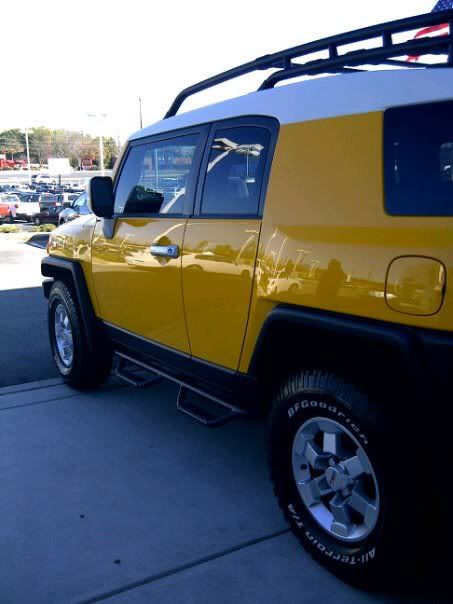 Bought a pair of Maxtrax and test the FJ on some trails..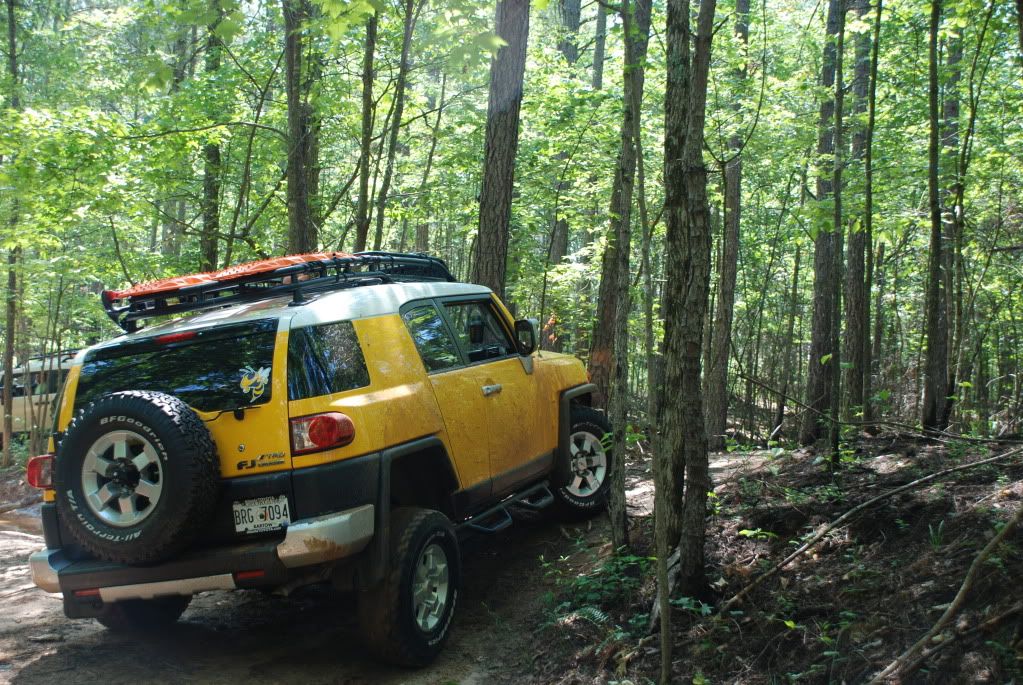 First mod, sound system.
change rear pillar speakers and oem sub, for a Kicker shallow mount
now it sounds like it should..
then installed CB radio, changed the oem inverter for a 1,500 watt cobra (installed under the passenger seat, and ran a cable from there to the back of the truck where the outlet is located), added another inverter in the front (400w),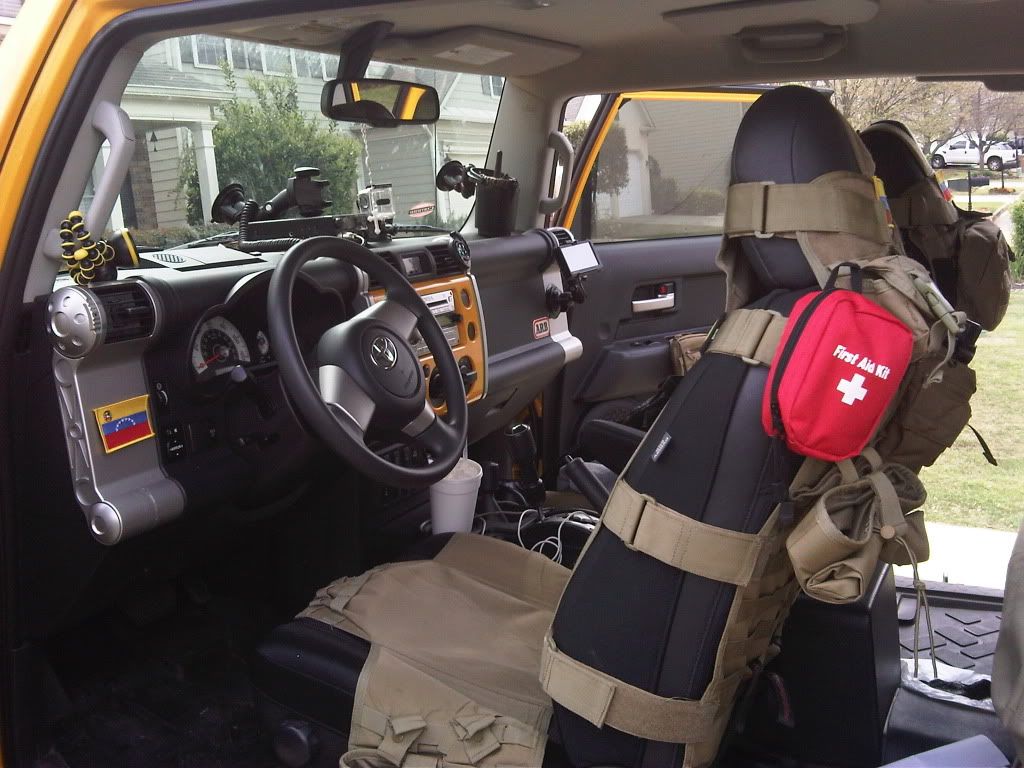 then bought Icon coilovers and rear springs, with radflo extended travel rear shocks, Total Chaos UCA'S, and 1,5 inch rear spacer to level the lift.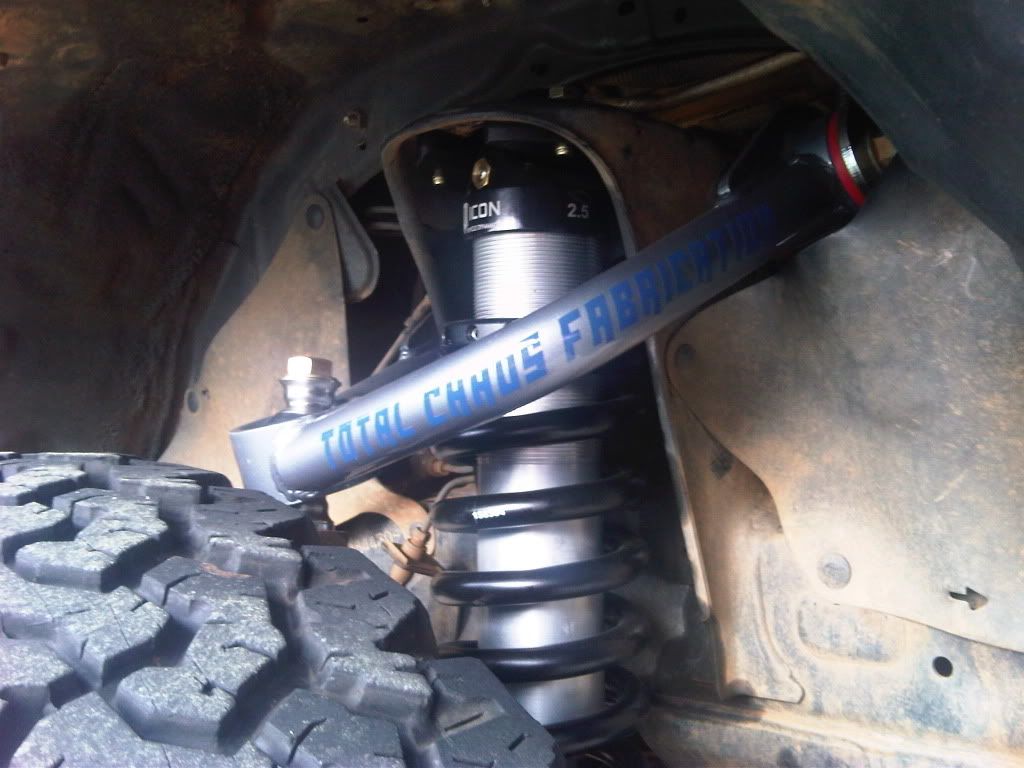 got rid of the OEM Roof rack and bought an used ARB touring rack from someone in the forum.
Me and my gf built this storage box to organize our camping trips.
here is the link to see how the box was made.
http://www.fjcruiserforums.com/forums/general-discussion/144972-rear-storage-inverter-outlet-2.html
Then bought this fourtreks mounts from Joe (dapurak) and installed the RTT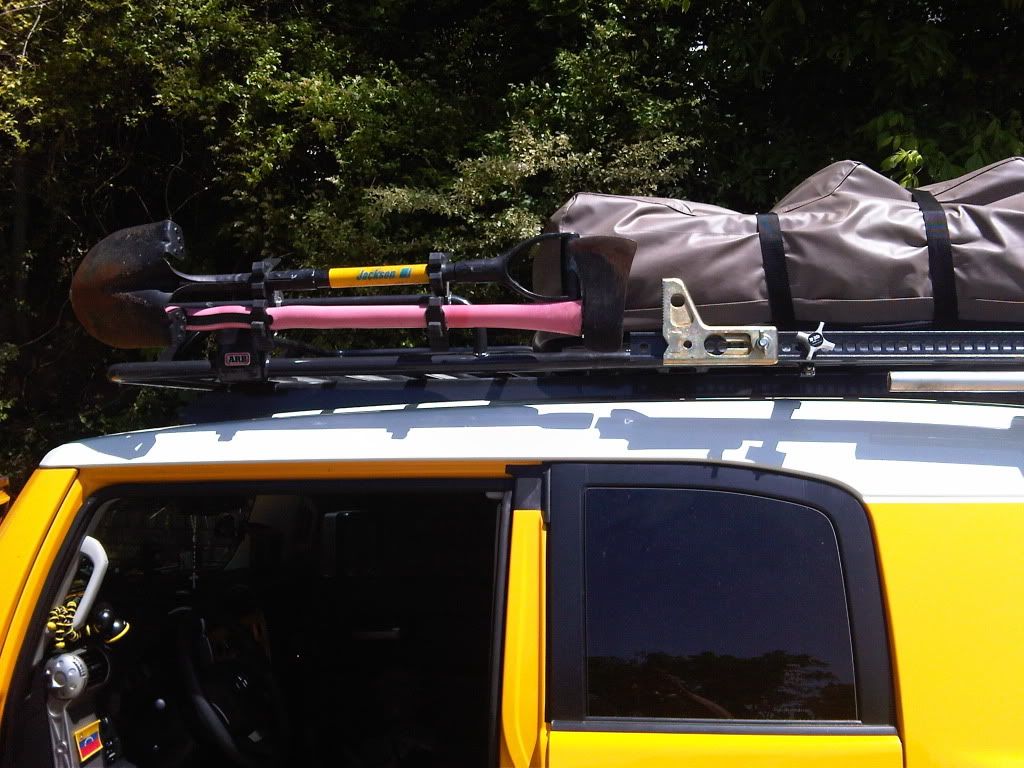 then went camping: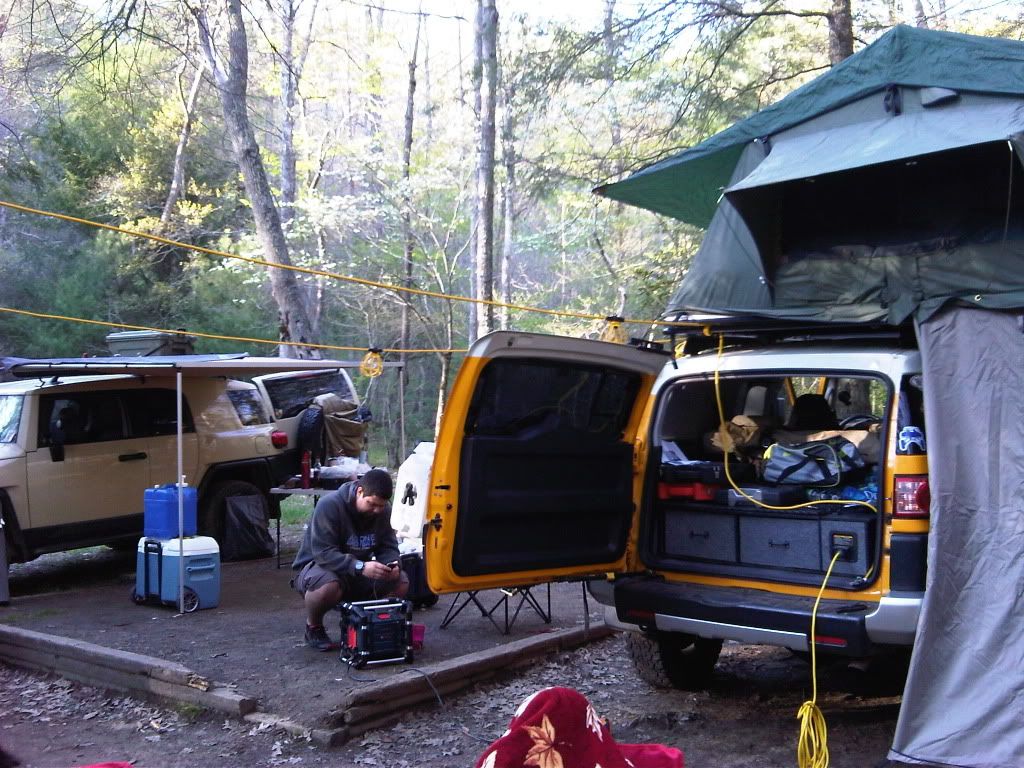 then I bought a set of (4) KM2 BF goodrich 285/75/17 with a set of (4) procomp wheels 52 series 17x8 with 4.5 BS, and 2 pairs of 1.25'' spidertrax to clear the calipers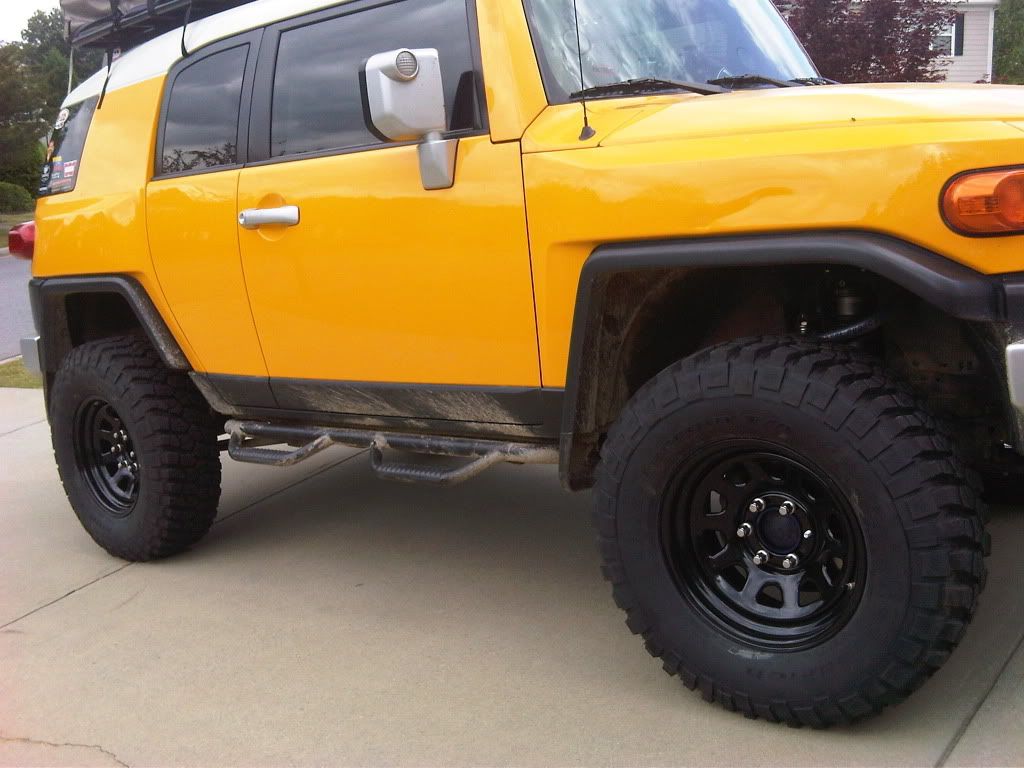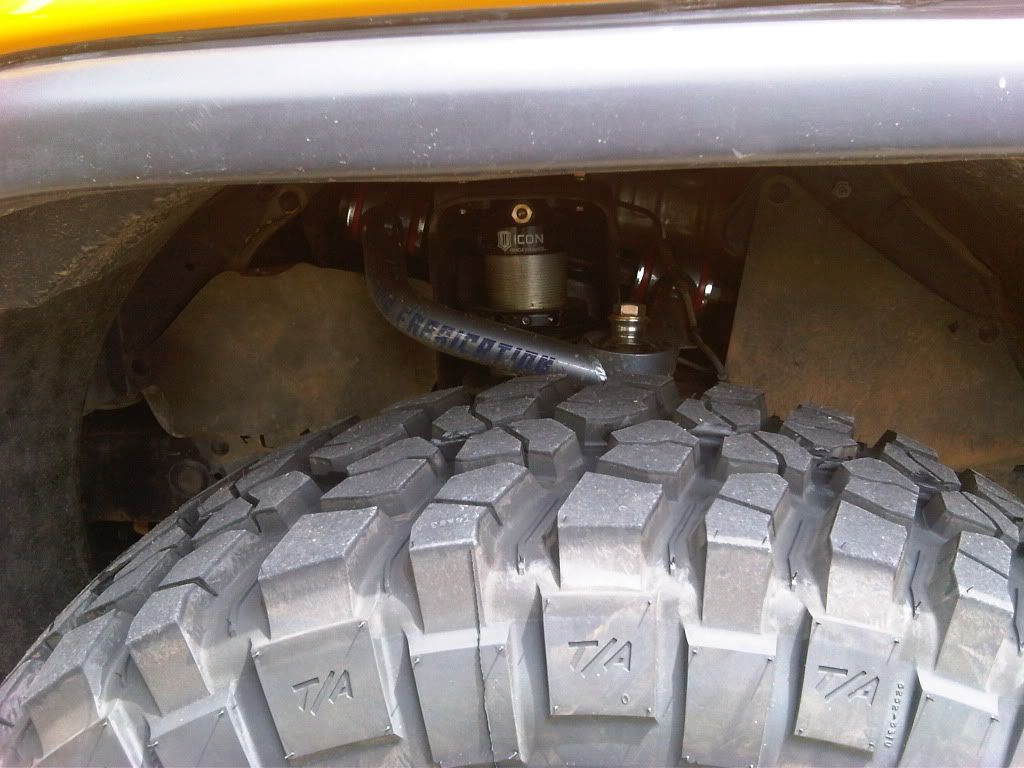 spidertrax 1.25''
more mods to come...