To read the original full thread and post questions/comments on this topic, please go to
http://www.fjcruiserforums.com/foru...-tech/61080-headlamp-washers-diy-install.html
INTRO:
Here in Puerto Rico cars don't need headlamp wipers or washers since we don't have snow/ice down here. However they are very useful if you are off-roading and you get the headlamps muddy or dusty.
I like the way these washers look bulging over the bumper. I've installed them on a Daihatsu Rocky I used to have, also to a Suzuki Sidekick I currently have and now the turn goes to the FJ.
I read some posts here about it but everybody are too busy out there doing other mods.
Well, here I go....
Doing this I spent, around $140 + tax, so maybe you won't get over that.
****THIS IS A "DO IT AT YOUR OWN RISK" MOD AND I AM NOT RESPONSIBLE FOR DAMAGES YOU DO TO YOUR FJ****
_____________
COMPONENTS:
- 2 Mitsubishi Montero '95 headlamp washers $26.00ea with the rubber grommet $2.00ea that goes between the nozzle and the bumper. ( You can also use the washer nozzles from Land Rover $27.00ea.)
- 1 "T" check valve from Mitsubishi Montero $14.00
- 10ft of black vinyl hose 1/2 outside diameter X 3/8 inside diameter from the Home Depot $2.75 (they are at the plumbing aisle).
- Universal Windshield washer reservoir kit (from Autozone) pt#9-400 $39.99 (you can choose by not buying the reservoir and use the same reservoir from th FJ).
- Washer pump (from Autozone pt# 5-741) $19.99. I noticed that the pump that came with the reservoir tank wasn't powerful enough.
The pump that came with the reservoir tank is not going to be used. With a step bit, drill a hole to the tank to insert the new pump. Be sure the hole wont get bigger than the grommet from the pump. Attach the pump to the reservoir.
Now to the bumper part.
You don't need to remove the bumper fascia nor the brushguard. Just unscrew the bumper from the fender area (2) and from the lower bumper (3) at each side.
Mark with a pencil where you want to drill the bumper. There's nothing behind, so don't worry. Use a step drill.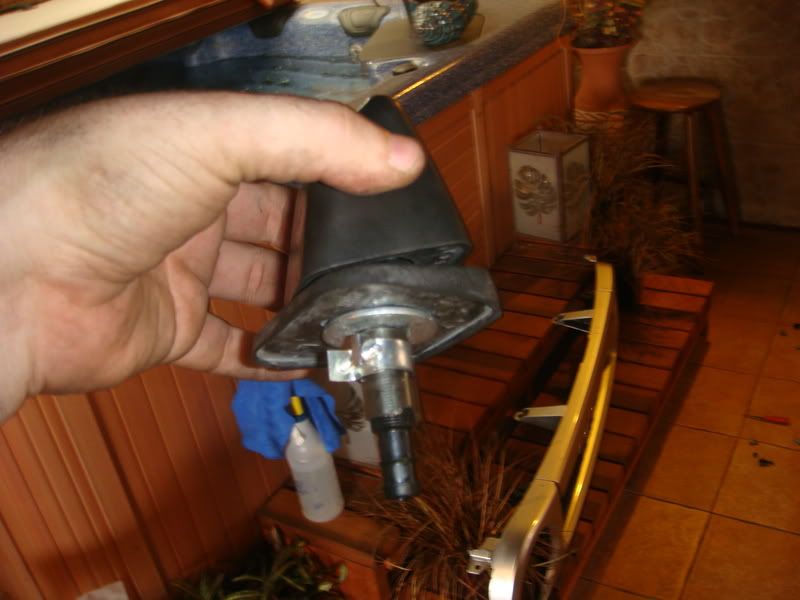 As you see here, I used a washer and a hose crimp to hold the nozzle and not to be pulled out from the bumper.
This is how it looks from behind the bumper.
Insert the hose to each nozzles and connects the to the "T" check valve.
A video testing the washers before I screw back the bumper.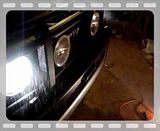 And now the final work.
I used a relay to turn on the headlamps washers only when the parking lights and headlights are on and I pull the windshield washer switch from the steering wheel.
Some photos from daylight and different angles.