This is a trail I've wanted to do for so long, and finally had the opportunity. I went alone and despite that I had an absolutely marvelous time and excess amounts of fun. Definitely recommend this one for those of you visiting Moab.
There were also some younger folks (Closer to my age) that had chosen to take their Jeep Cherokee up the Escalator. Needless to say he wound up stuck with the passenger side of his vehicle leaning into the slickrock. He asked if I would winch him out and I agreed, nice guys, glad I could help them out. The winching process drew spectators in itself...
I also had plenty of compliments from the Jeep guys on the FJ. Oh and my FJ went right over everything, which reminded me why I loved it so much!
Flexing on a ledge...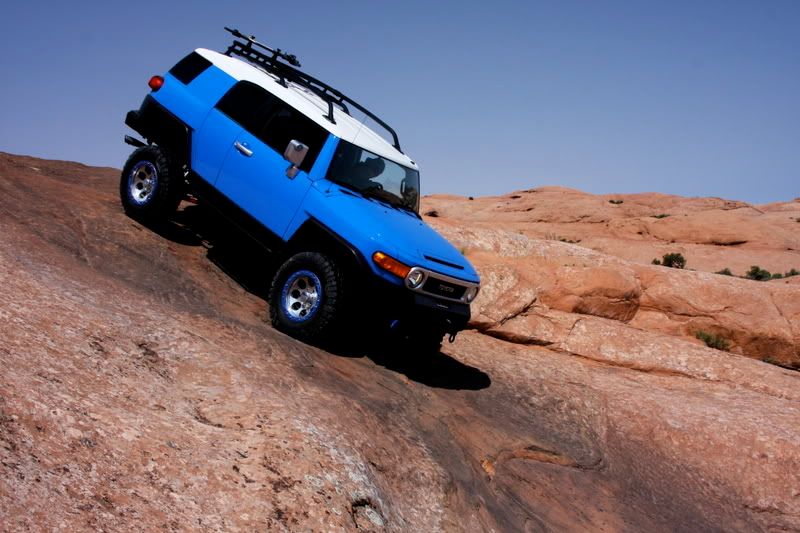 These next four were from a steep ledge I decided to try and go up, there were two other options, one was a flat-sand bypass, and the other was a leveled ascent. I made it up, this was only place I made contact with the undercarriage on the trail...(I hit the LCA Mount Skids)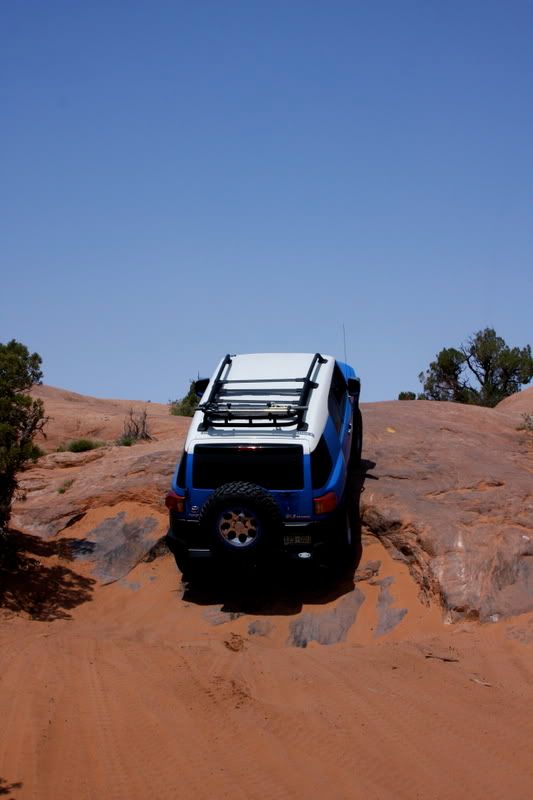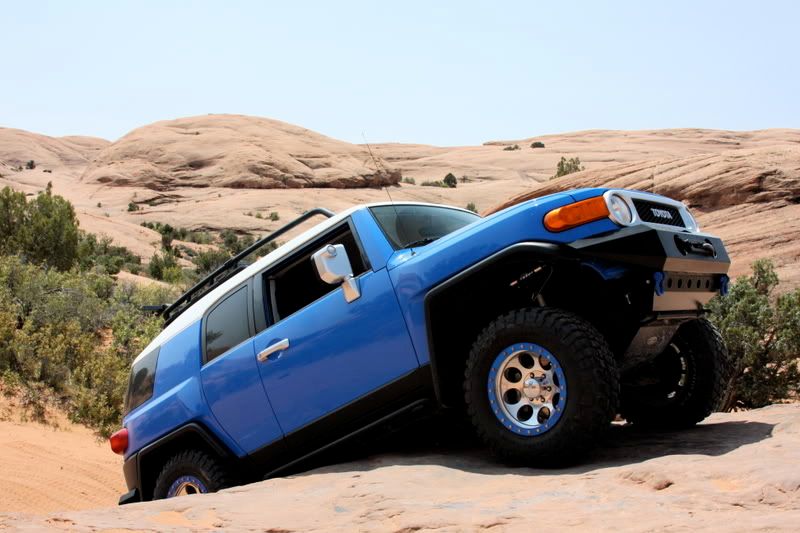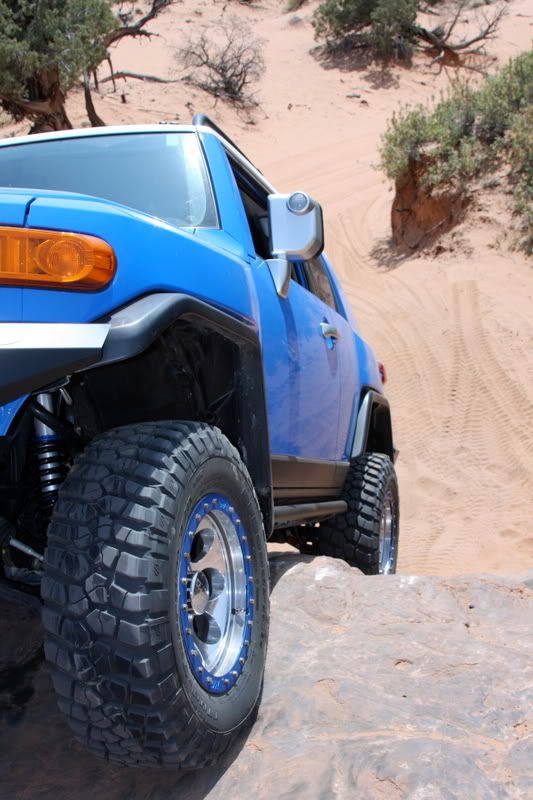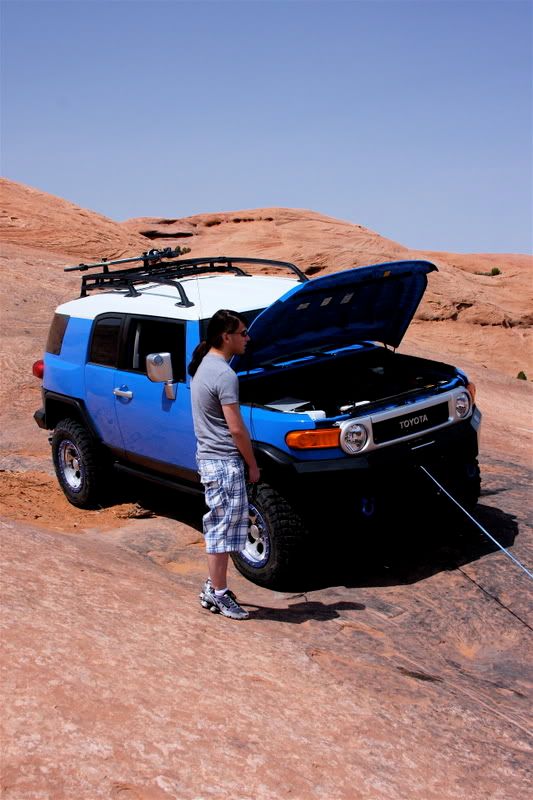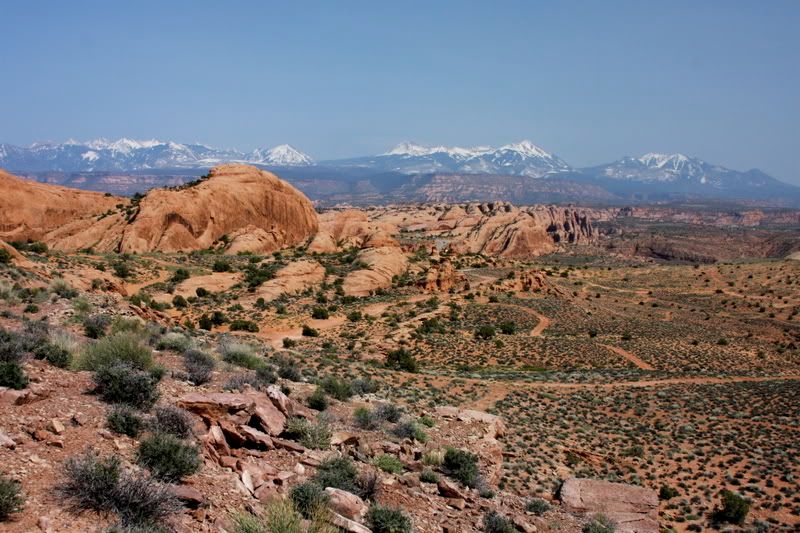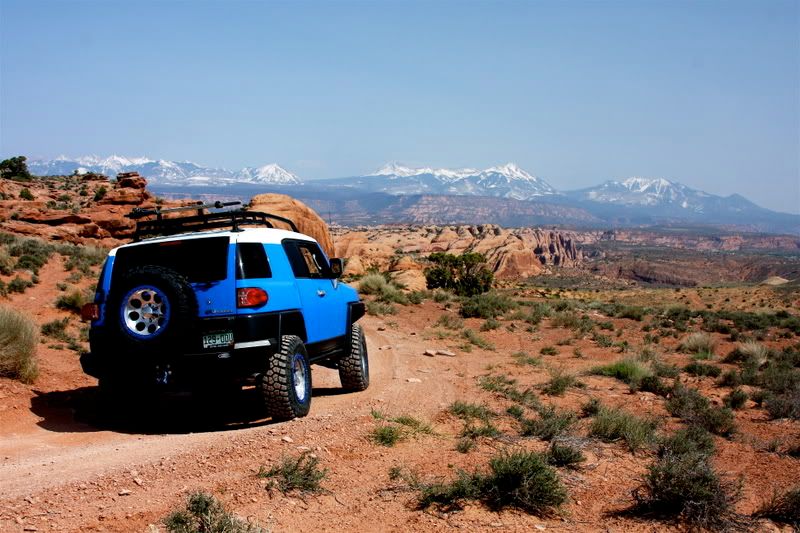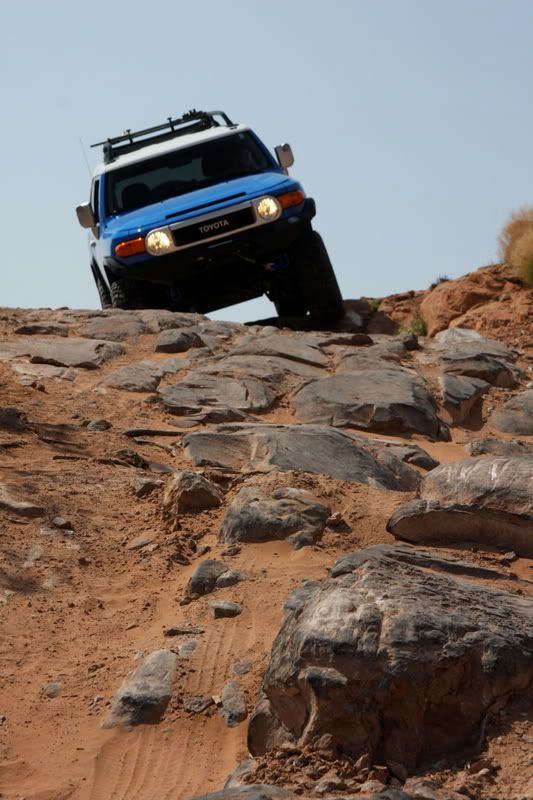 Here is a link to the slideshow that contains these photos, as well as the rest of the album:
Image hosting, free photo sharing & video sharing at Photobucket
There are some duplicates in the album, sorry!