Discussion Starter
·
#1
·
So I was looking for a way to add more storage to the back of my FJ, but I wanted something that would secure the cargo while wheeling. I really like the MPACs but I dont want to spend that much $$$ for storage when I can spend it on other mods. well I was wondering around killing time in Home Depot while my mom picked out some plants last week when I came across something that gave me an idea. Later that night I had finished and installed my own homemade rear door storage.
it was a very simple thing to build, I removed the rear door panel, measured the size I wanted the rack to be. then I cut the steel (I honestly dont know what this steal is supposed to be used for, but it meets my needs) one thing I will say if you are planning on doing this, make sure that when you cut the steel the holes are going to line up before you cut, and adjust accordingly so you can bolt it together later on.
everything all bolted together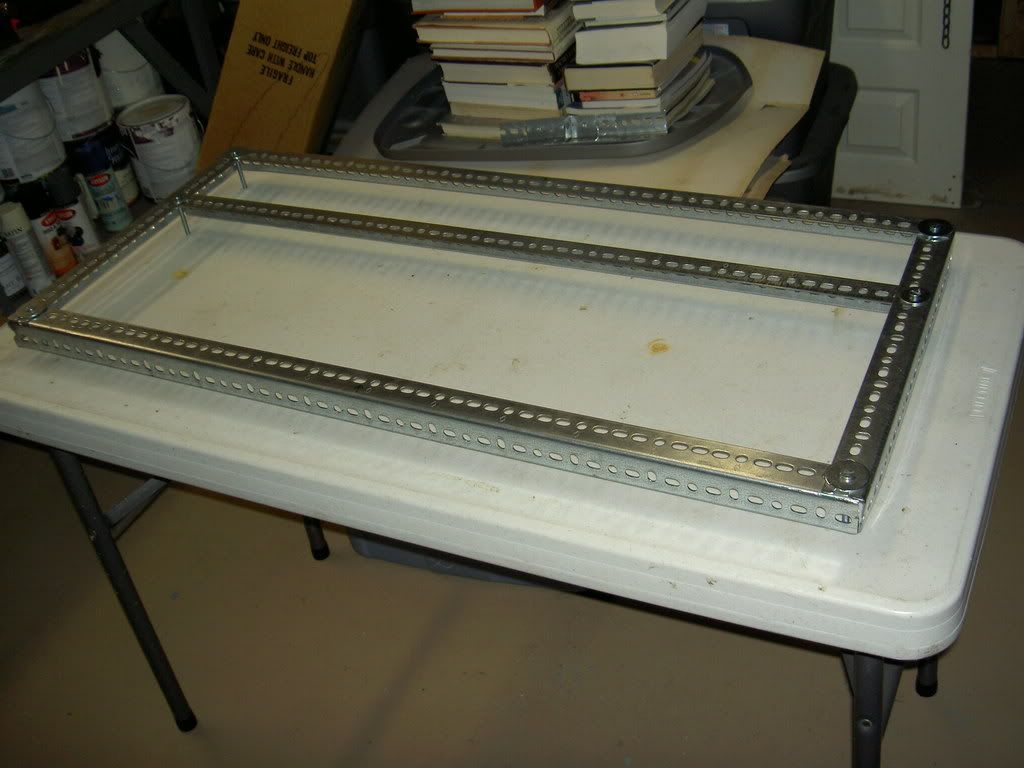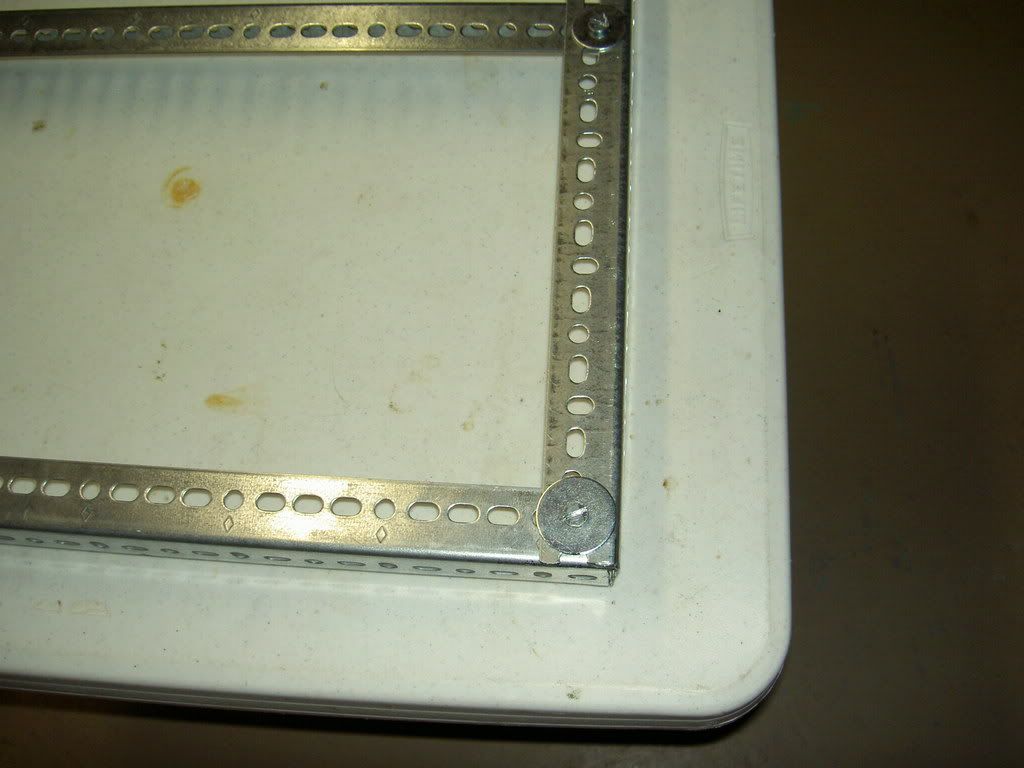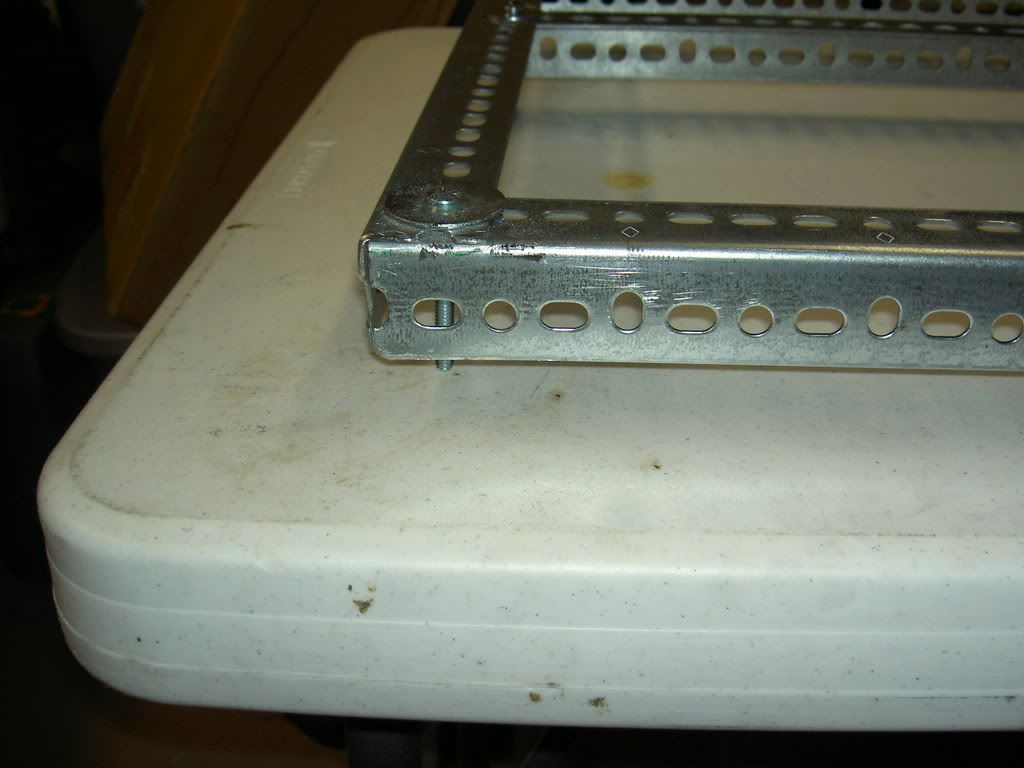 after bolting it all together I used some quick steel at the corners, not really even to help hold it together but more so I didnt have any rough or sharp edges (you could weld the entire thing together, but I do not know how to weld so I went with bolts and quicksteel, it is still VERY SOLID).
all quick steeled and ready for painting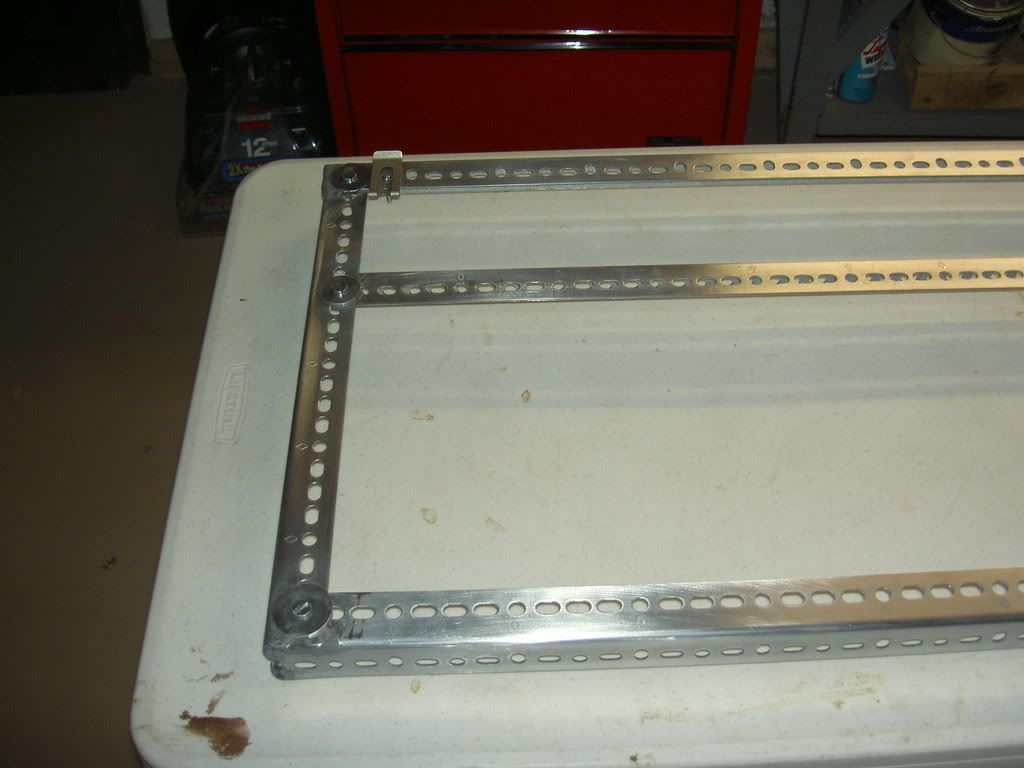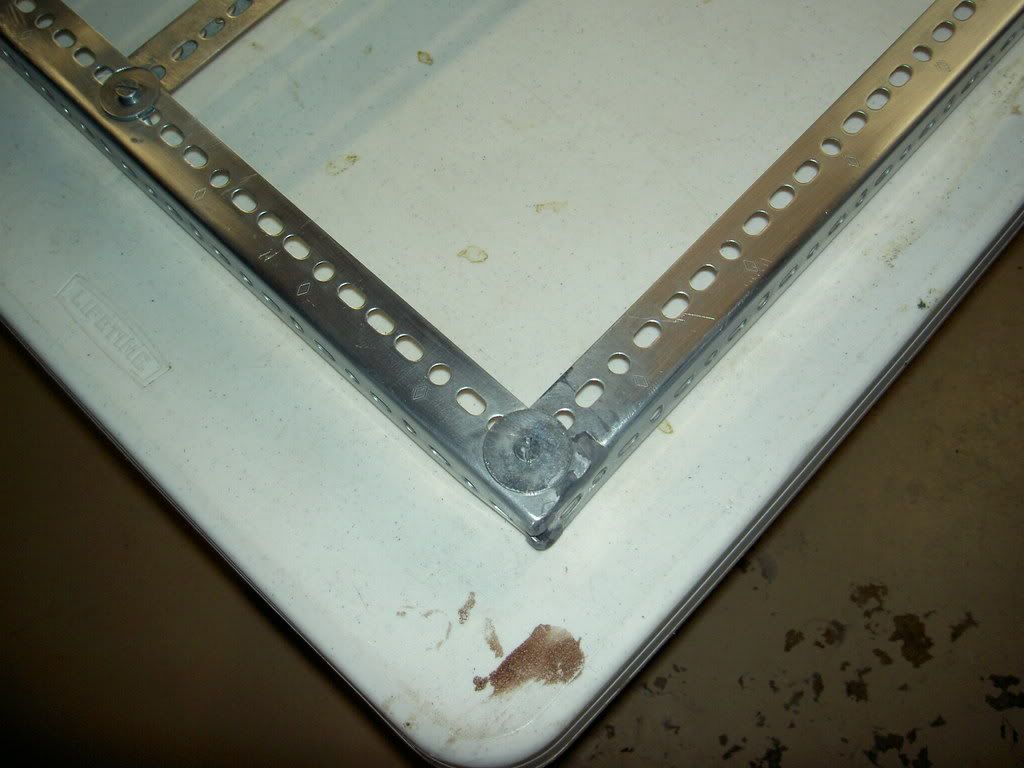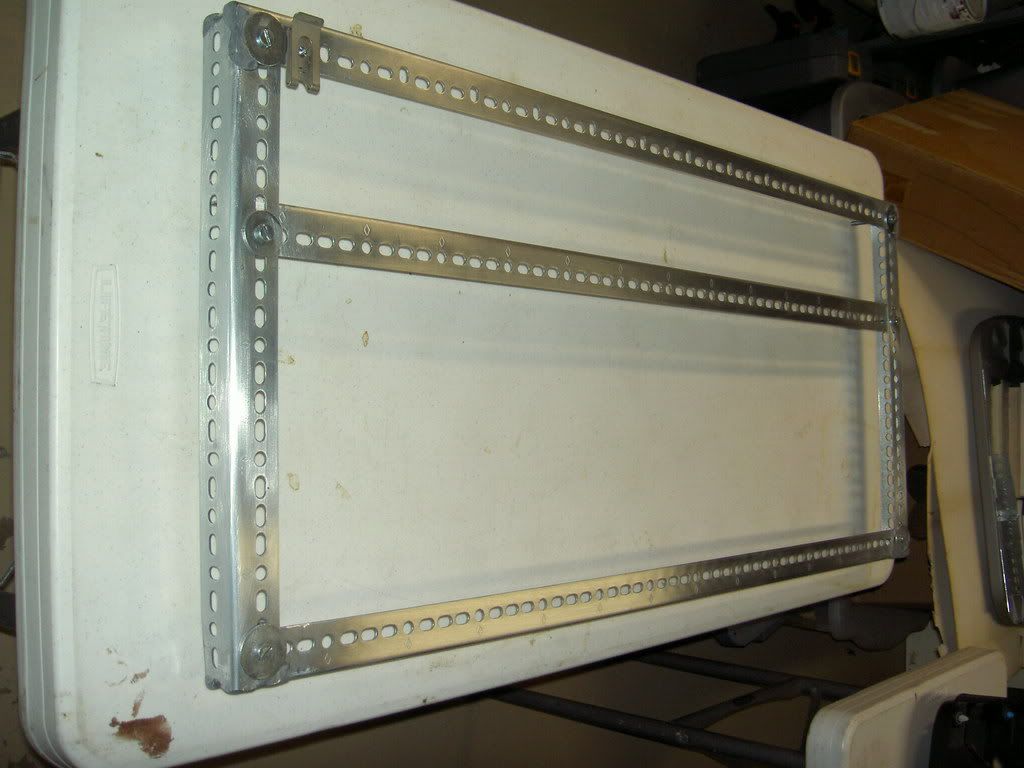 I sanded the entire thing down to rough it up so the paint would hold, also to smooth off the quick steel for a cleaner finish. I went the obvious route and primed it and then used rustoleum black paint, 1 coats of primer and 4 of paint (I did a lot just because things would be coming on and off it a lot and I wanted to be sure the paint would hold up.
installed on the door, I just used long bolts, and then I ran metal brackets along the underside of the door for extra support. I also used the biggest washers I could find on the underside to help spread the load out.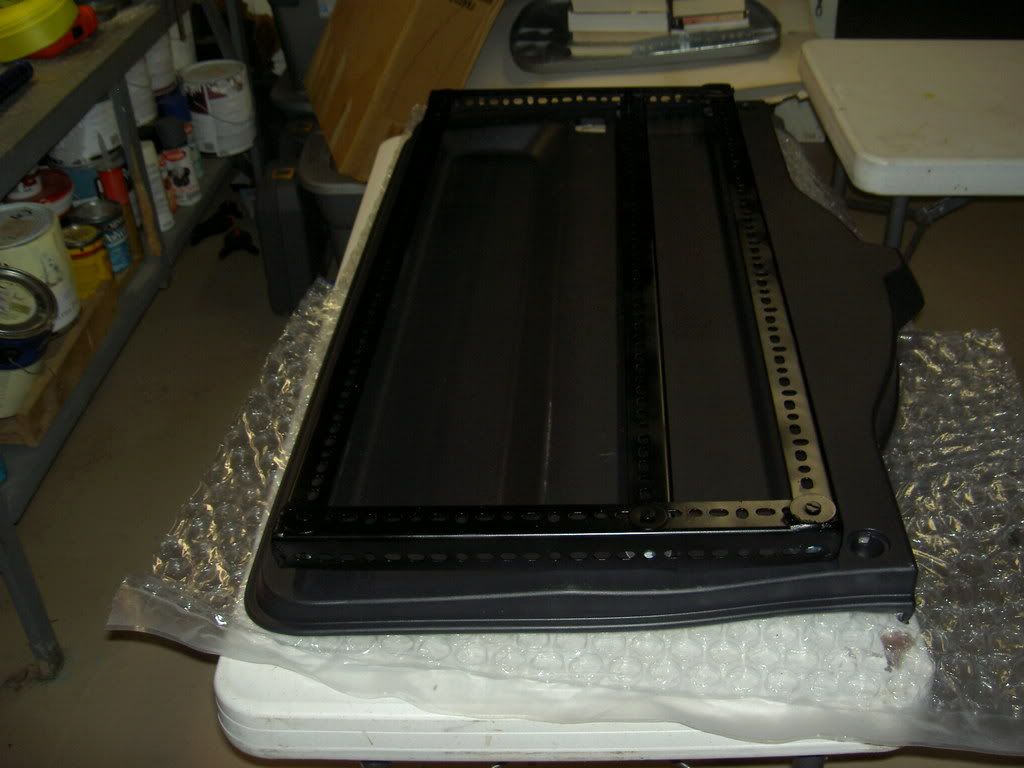 you cant see it in the pic but to keep things from sliding around I also put a bolt on the outer side of the door so its bolt/washer/plastic panel/washer/bolt to help secure the rack.
being very handy and a DIY type people seem to think I can never have to many tool belts, so I always get them as presents and have lots of extra at my house. to mount them I actually cut the bag off the belt, used my zippos to take care of any loose threads, and then actually drilled through the belt area of the bag and bolted it to the rack (make sure your holes in the belt line up with holes on the rack). I also mounted my flashlight on the rack and put a clip for my gloves.
mounted and ready to go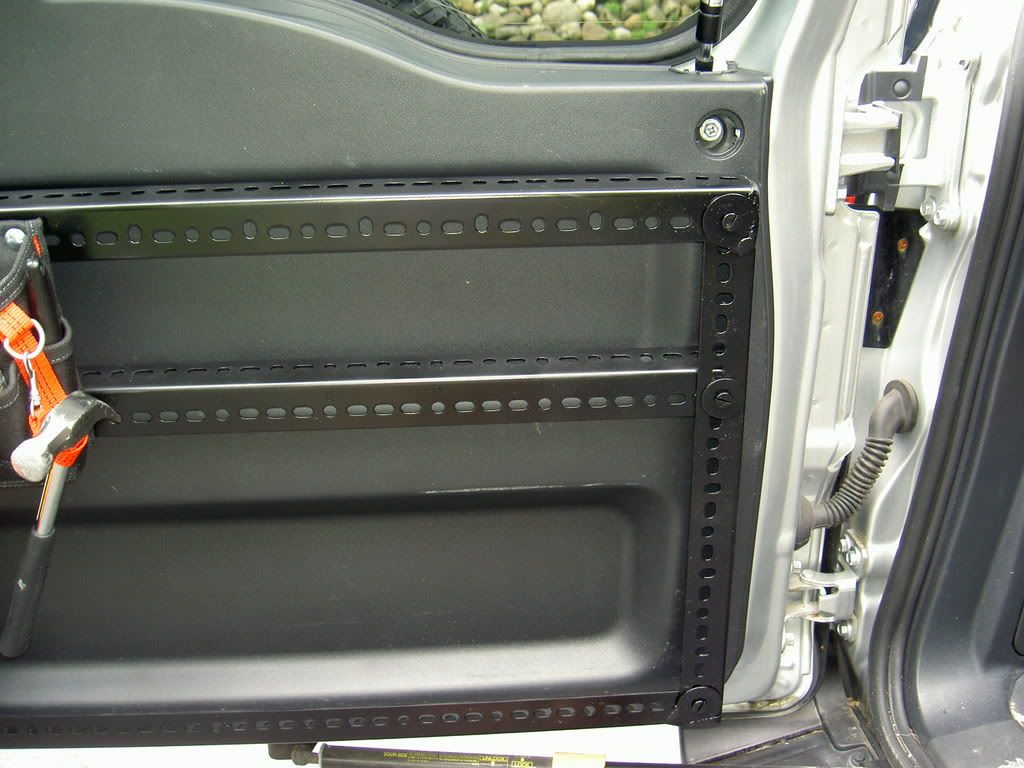 Im actually thinking about mounting an old metal ammo box to the rack to hold all my ratchet straps and tie downs, but I havent decided yet.
I had the rack mounted all weekend at the Trail Teams event, and it held up great!! all my gear was secure and in its place, and I was takin the FJ up down left and right, I was even taking bunny hills at 35, hard enough to toss my sub up of the floor boards. :rofl:
I think I paid about $50 for all the parts and paint. Its not the greatest rack but it works very well, I have a million options for bags and storage, and I could afford it :rocker:
Im actually considering building another smaller version and mounting it above the glove box in that dead space there, but I really dont know what I would need it for and Im not sure how safe it would be having a bunch of metal right there
any suggestions or comments are welcome
my next project is custom sub boxes and maybe a rack for the back of the seat, Im also in the design stages for a dog barrier that is removable.