Discussion Starter
·
#1
·
hone: Clients hired me to come to Sedona ARIZONA and work for a few days! ...:lol:
:signed: Others interested in funding the FJ Cruiser Mongolia Expedition are coming as well to meet and talk seriously about moving cash...
I'm driving the FJC and will avail myself exploring the Mogollon Plateau up outside of the thriving city of Happy Jack in my spare time (and will post photos).
So long as there are trails I want to run, I take the FJC. No sky too high, no sea to deep, etc. Exploring and playing with the FJ in the high country is like sucking the marrow out of life to me. It's living LARGE! It's why I bought the rig.
Now
I do wonder
what the clients will think when they see the FJ as my "ride" complete with snorkel, short handle shovel, 30 liters of spare fuel on top, power tank, etc... And if they get inside for some reason and see the "ordnance", camping gear in the back, ice chest, etc.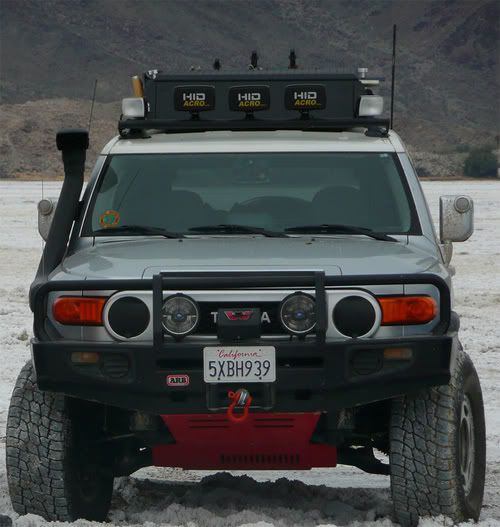 I hope they don't think I'm having too much fun in my spare time. :up_to_something:
:worried: If they asked me to PAY THEM for the privilege of coming to the Sedona area, would I cough up the cash??? :shrug03:
Here's a question for you
HARD CORE
Arizona FJ Drivers:
Do you run the FJ or does the FJ run you?