I picked this up via the group buy from trdparts4u, thanks for the deal Gerone.
The area above the rear tire well is prime real estate that i have been looking to put to use.
I had a long aluminum bar that i cut to 17 1/4" with a hack saw and then grinded the edges smooth. Making this bar took the longest time b/c of having to keep bolting it up, make some marks, drill, bolt it back up, etc.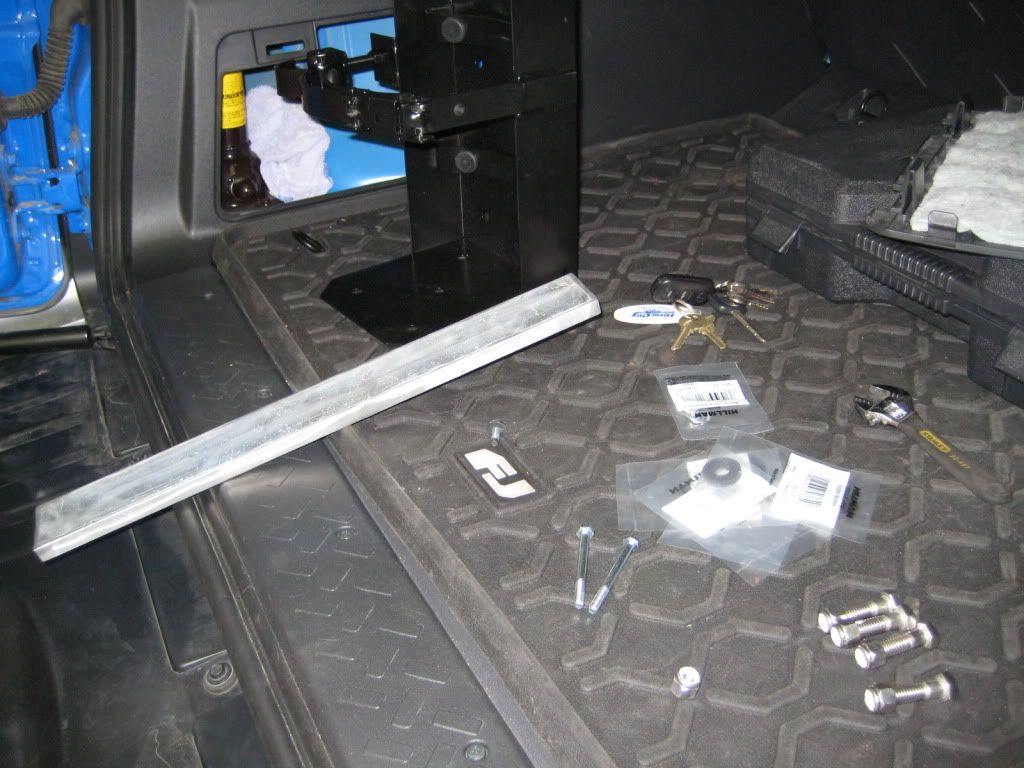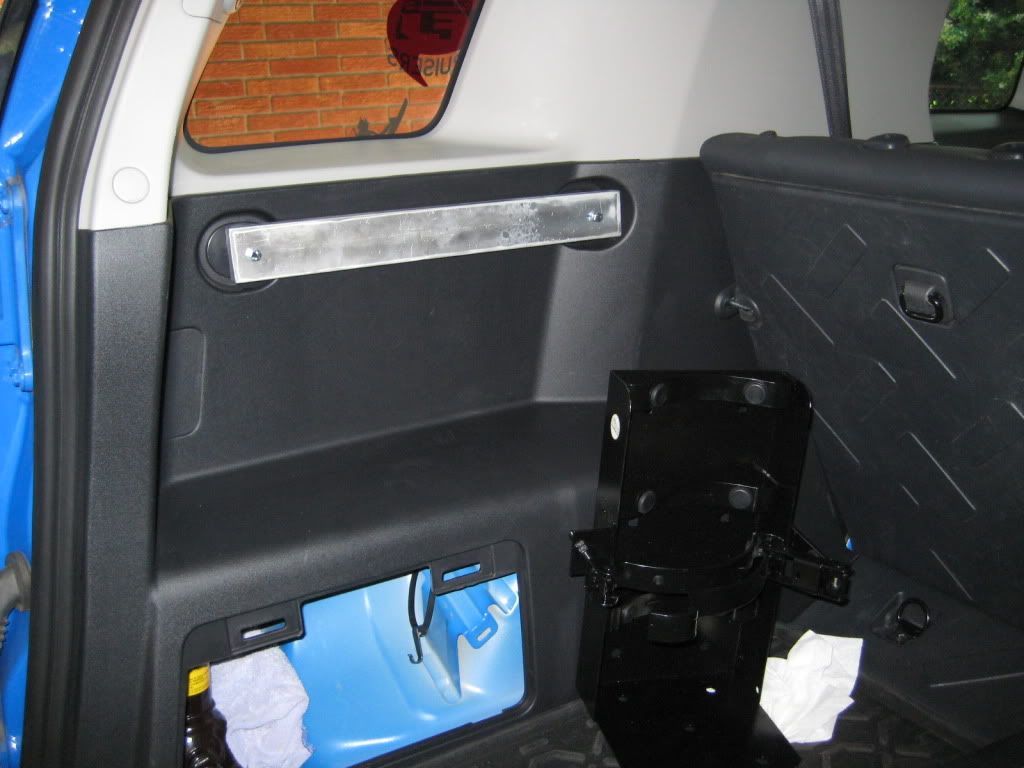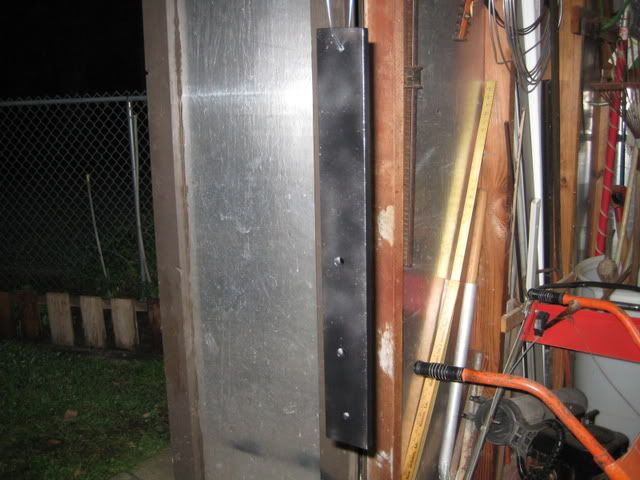 I bought two longer M6 bolts to replace the factory one and mount the aluminum bar to which the tank bracket would be mounted to. I bought some rubber gaskets to place between the aluminum and tank bracket to prevent any metal on metal vibrating (noise). I used 14mm bolts to attach the bracket to the bar and the bracket to the wheel well. note: You may need to add a couple washers between the grocery hooks and the bar in order to allow room to get a wrench on the bolts that hold the tank bracket to the bar. I used two on each side for this.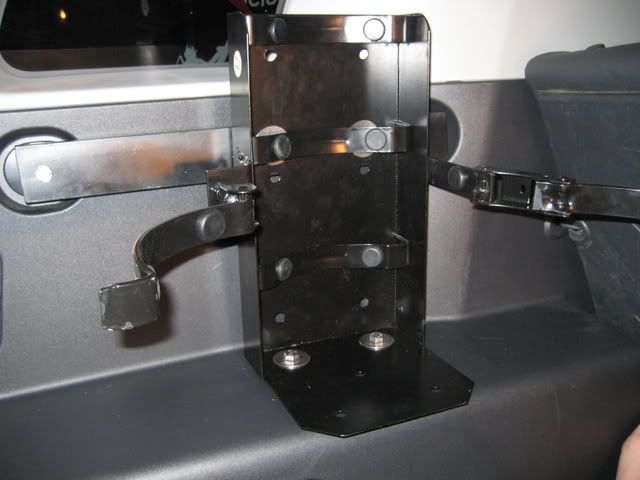 Make sure when you mark your holes for the wheel well you check to see you are not too close to a rib underneath the plastic. Have enough distance to clear your washers.
After everything was bolted up and the tank was in place, i gave it a good shaking. Everything felt sturdy and nothing budged.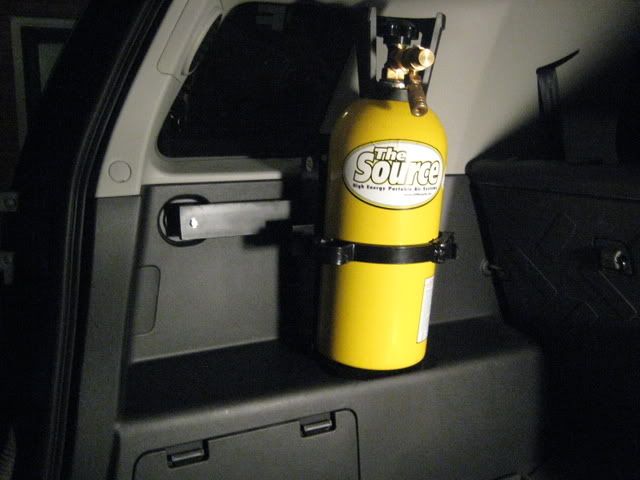 I had hoped this wouldn't be an issue, but it is. The tank now sits on the lower bolts attached to the bracket. I will have to make yet another trip to Lowe's for some rubber to place on the bottom of the bracket that will elevate the base above the bolt heads. I will just attach it with some 3m adhesive i have laying around.